The Japanese engineered Pertex® Shield 20K waterproof shell fabric makes our men's Lyngen Touring Shell Pro Jacket outstandingly lightweight, weather resistant, and breathable, in even the most extreme conditions. As worn by Tanner Hall.

Product Features:
- Lightweight, highly breathable & durable construction - 740g (1lb 10oz) (size L)
- Pertex® Shield 20K waterproof shell (Durable Waterproof Repellent (DWR C6) and non-perfluorooctanoic acid (non-PFOA) fabric) - 20,000mm waterproofing + 20,000g/m2/24h breathability
- YKK® zips, including water-repellent YKK® AquaGuard® zips to protect weather-exposed locations
- Fully taped seams (optimum weather-sealing throughout)
- Helmet-sized hood with peak (non-removable)
- Under-arm / flank vents (zipped, long full venting)
- Velcro® adjustable wrist cuffs
- Wrist gaiters with thumb holes (robustly sewn double thickness fabric for durability)
- 2x external body pockets
- 1x lift pass pocket on left sleeve
- 1x internal pocket + 1x internal mesh slip pocket (non-zip, open)
- Made in Slovakia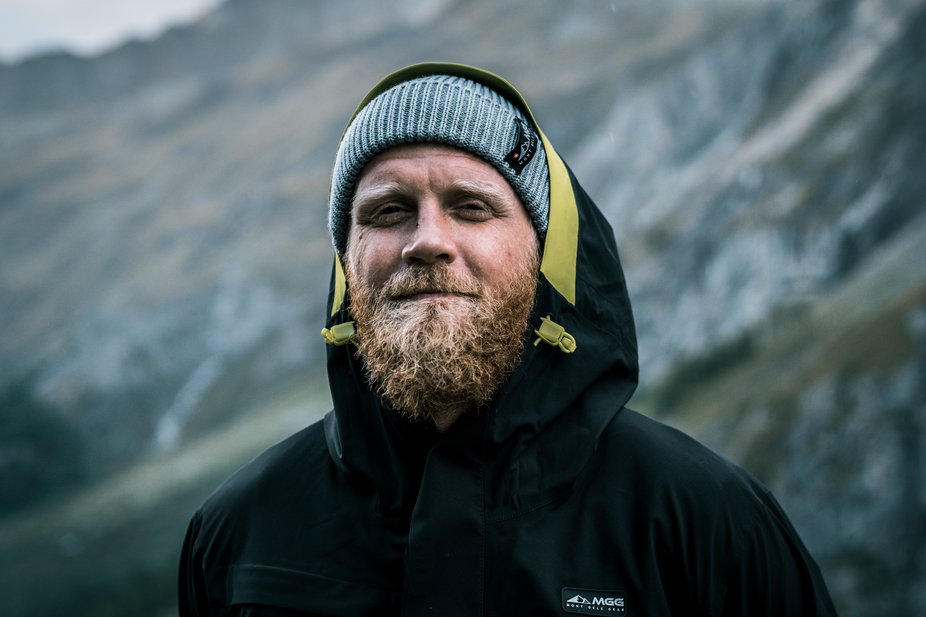 Tanner Hall in the Onyx Black colourway
Transparency Report:
Origin of component materials:
China - Polyester & polyurethane (Pertex® Shield 20K waterproof shell (DWR C6)), YKK® zips, Velcro®, zip pullers & fold-over elastic
Italy - Pocket bag fabric
Austria - MGG hood logo transfer & OPOC logo transfer
Hong Kong - MGG logo & care info transfer
Latvia - Eyelets
Czech Republic - Additional non-woven fabric
Spain - Additional elastic fabric
Pricing percentage breakdown:
Materials - 23%
Design & Marketing - 19%
Manufacturing - 10%
Logistics - 5%
Rent & Operations - 12%
Taxes - 20%
Admin & Profit - 11%
Carbon Footprint:
We've worked with Product DNA to determine that the total carbon footprint of a single Lyngen Touring Shell Pro Jacket (incl. standard delivery) is 36.08kg of CO2, which in monetary terms is €0.37.
We've also partnered with Forestmatic to plant a new tree in the tropics in Uganda with every single online and offline order, so as to ensure that every purchase that you make will always be 100% carbon neutral.
At the end of every year we'll display the monetary total of our carbon offset contribution for the previous 12 months, so please keep an eye out for this.
Our carbon offset calculations are based on the assumption that every tree that we plant will live for 5 years and absorb 63.3kg of CO2 during that period. In reality, we of course expect our trees to live much longer than this. Therefore, in the long term, our business operations and every purchase that you make won't just be carbon neutral - they'll become carbon positive!