Review by @Dr.Zorko
I spent a season testing Virtika's shell jacket. It's light, impeccably waterproof, loaded with details that enhance your day out on the hill, and a look that I like.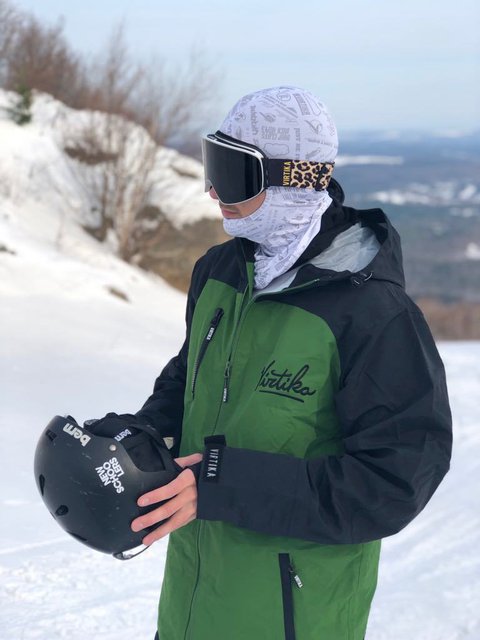 Comfort

I'll start by mentioning that though this jacket is lightweight, it is heavier than some of the other shells I've experienced, mainly because of its size. It's built to have a tall fit and baggy look and therefore uses more material.

It does great on warm days with just a base layer and a tee. I've taken it out in various conditions; sunny, rainy, snowy, warm and cold days and the shell overcame many obstacles. One of the less comfortable of these conditions were the really hot spring laps when a hoodie over a tee would have been a wiser call. Even with the vents open, it got hot in there. I'd say there's a fine line for when this jacket is perfect or too hot when talking spring skiing. In contrast on cold days, I pulled a typical ski dad move, wearing a base layer and an insulated puffy jacket under the shell. That combo crushes for staying warm and dry during the cold snowy days. With the adjustable (and removable) elastic snow skirt, you're set for deep powder days too, or bailing in the park without soaking your other layers.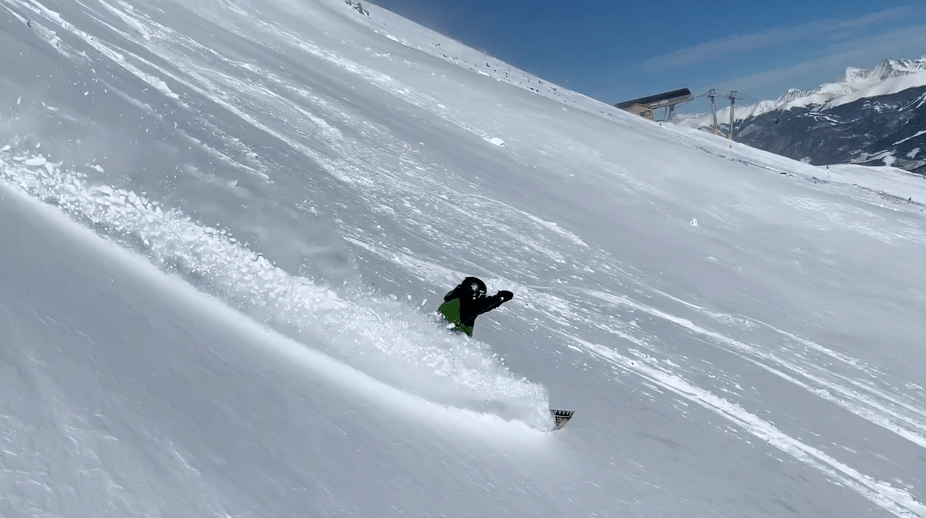 You wouldn't think you'd catch someone touring up a mountain in a Virtika kit but alas, there I was. The shell has the right components to be a great option for hikes. The material is breathable and the jacket features oversized underarm vents as well as two huge inner mesh pockets where you can easily store mitts, goggles, headwear, etc. for the walk up.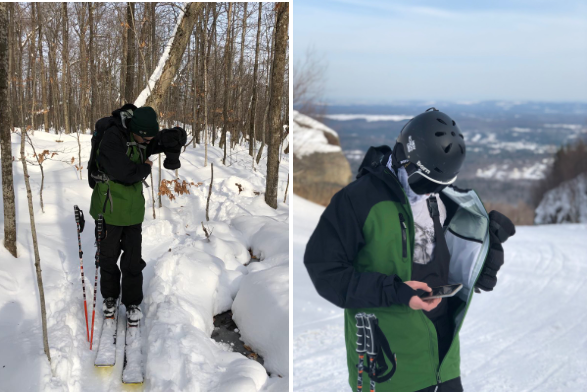 Waterproofing

25k waterproofing with taped seams says a lot. I've toughed out one of the worst ski days Mother Nature can offer at Jay Peak, having committed to a day ticket on a foolishly optimistic rainy day. The jacket held its own and made for a jealous friend who got wet spots at the seams with his Arc'Teryx shell (4 year old shell, but nonetheless). I had my phone in the chest pocket and it stayed totally dry all day. That chest pocket is one of three waterproof outer pockets, the other two are at the waist.

The zippers are also a big part of how this shell holds up to wet conditions. # 5 YKK zippers let nothing through and you'll notice it on the main front zipper and for the three outer pockets.

Other functionalities

The hood is big and easily fits over a helmet. If you want it out of the way for spinning or riding switch, you will find a snap in the upper back to lock it outside of your peripherals.

The chest pocket has a headphone slit so you can listen to music or talk on the phone while keeping your phone safe on the mountain.


I really like the Virtika look and this jacket stood the test of performance. Great option for a stylish shell.

https://www.newschoolers.com/videos/watch/942778/Copper-edit-mp4
All of the features of our Signature jacket, just simplified: no liner/insulation, zip-off sleeves, or back vents. Super durable and waterproof for spring riding or those who like to layer up.