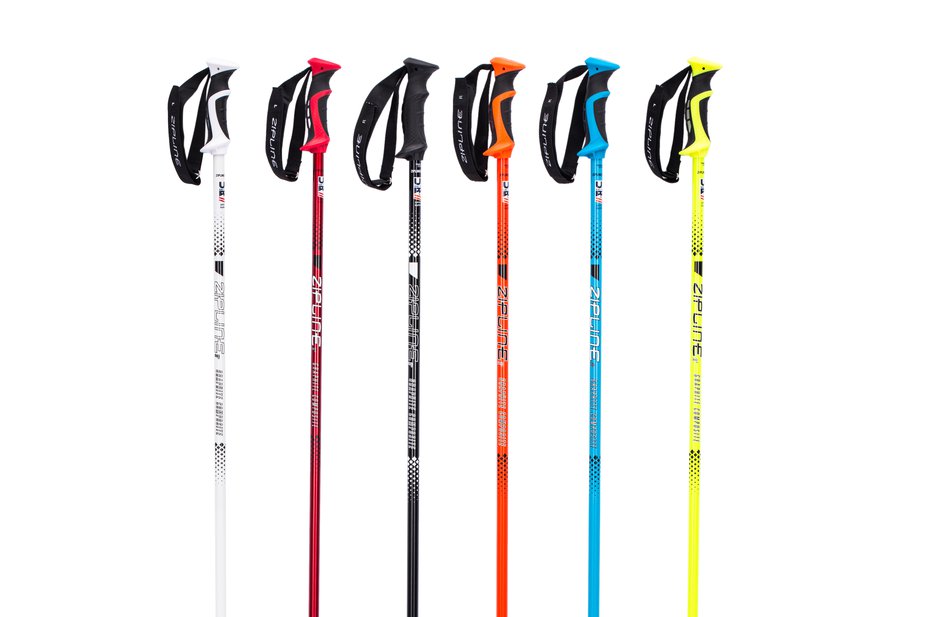 Manufacturer's Description:

GRAPHITE CARBON COMPOSITE TECHNOLOGY - High modulus carbon fiber graphite replaces the outdated aluminum of most ski poles, resulting in a pole that reduces vibration with every pole pant and is extremely lightweight and durable.
STIFF 16.0mm TAPERED SKI POLE - Pole shaft tapers from 16.0mm at the handle to 14.0mm at the tip for a stiffer pole with a lighter swing-weight that is used by World Cup and Olympic Gold Medal athletes like David Wise.
LARGE, POWDER BASKET: Popular with free skiers and powder skiers because Blurr poles feature a 9mm larger powder basket to tackle the fresh powder all skiers dream about.
"ZIP TOUCH" DUAL DENSITY GRIP - Our signature "trigger finger" ZipGrip is built with thermoplastic (TPU) and contours to your hand, preventing your gloves from slipping. Velcro Straps are easily adjustable on the fly
CARBIDE TIP - Tough and sharp carbide Zip Tip with teeth allows for precise pole plants and secured grip in any condition.