So i was dri\ving up to littleton, and as you may know, you must pass thru franconia notch. it was raining at the time, but then we saw cars coming the other way with snow on them. the snow began falling and it accumulated fast. we were doing a whopping 30 mph on the highway, so i took some pics and nearly pissed myself. we eventually made it to exit 42, littleton, and right as we hit the exit ramp the snow stopped and rain began.
we soon left the hotel and the 20 minute ride took us an hour. along with 2 cars stuck, 6 crashes, and a downed power line. anywhom, we got to the mountain, and thanks to the nice downed power lines, saw an entire half of a warren miller movie.
next day: we called the mtn. and they said it was snowing sideways. grreeeaat.
we got there and there was 18 inches of deep, wet, heavy powder that stuck to everything(thats what she said).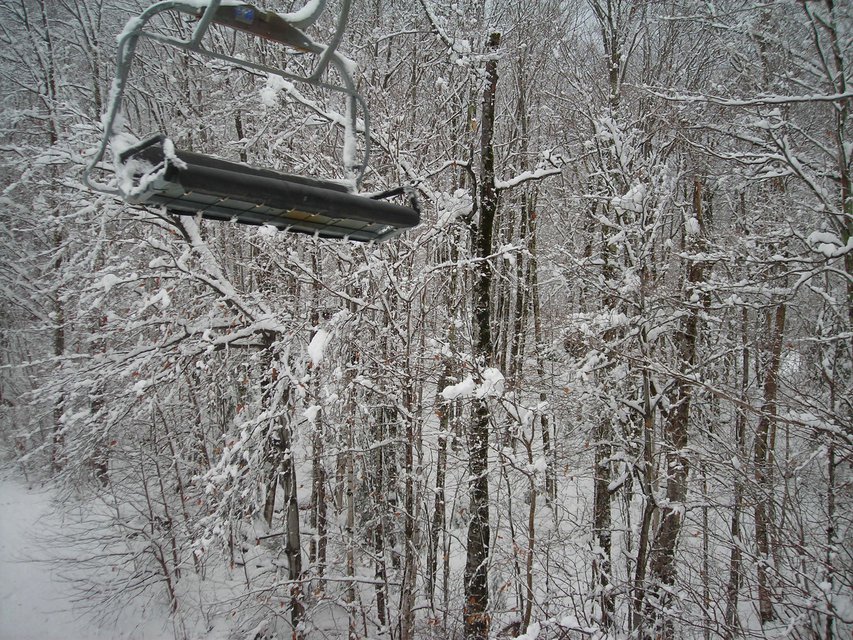 the terrain park was small but up, and the whole mountain was basically pillow lines. which i skied switch. suck it.
anyway, it was a great time, and b-dubs is supposed to get snow 3 more times this week. and as the saying goes, When it Rains, it Pours (except its snow)
see ya next time, and from this weekend on, i have my HD camera, so if u want to look good, get in touch with me. if you want to look like a pro, PAY ME.