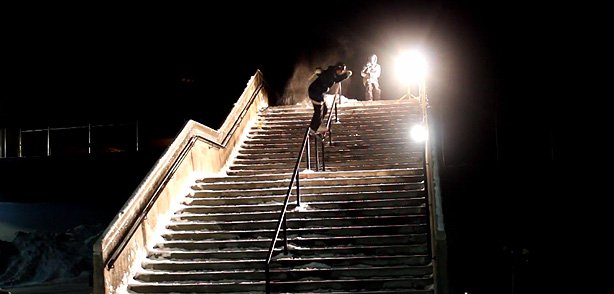 "Gapers Gone Wild proudly presents the trailer for our first short film, 'Something Like That'.
We are not making this video for sponsors, or for anybody but ourselves. This is so we can remember the amazing times we had together through the sport of skiing, and to try to give non-freeskiers a different representation of the sport that they can relate to."
Filmed in Ottawa, Quebec, and Whistler
Main filmers are Liam Upton, Nick Reid Gorjup, Will Blackwell and Stephen Armstrong
Edited by Austin de Ste Croix
Featuring:
Brian Kirsipuu
Austin de Croix
Liam Upton
Jessy Desjardins
Kevin Desjardins
Josh Harris
Phil Clairoux
Sam Clairoux
Sean Mcelligott
Jeremy Acland
Justin St-Laurent
Carlo Mion
Gabriel Rene Speirs
Isaak Goldengooch
Nick Reid Gorjup
John Nadeau
David Johns
Brendan Reid
Brennan Gould
Mackenzie Leroux
No related posts.