ÂÂ
[caption id="attachment_461" align="alignnone" width="430" caption="nose drag 5"]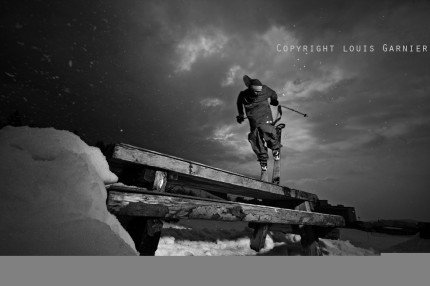 [/caption]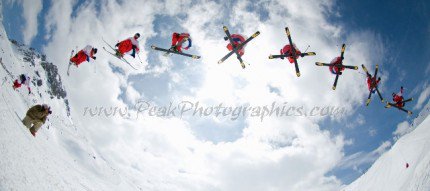 switch 9 mute
Salut,
ÂÂ
Well me and Hornbeck made it to france, of course our bags got lost, so we had to drive back to the airport in the a.m. and cram all our bags into the little euro car that's barely designed to fit children seats. After driving around the French countryside we made it to the alps which is crazy crazy big.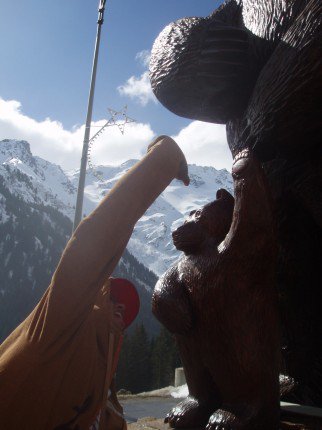 Me and Hornbeck used the first day to make a little edit of the mini park at sept leux, due to the blinding fog and light rain. Second day however was game time, look at these features.
Hip to mirrored hip, to bowl.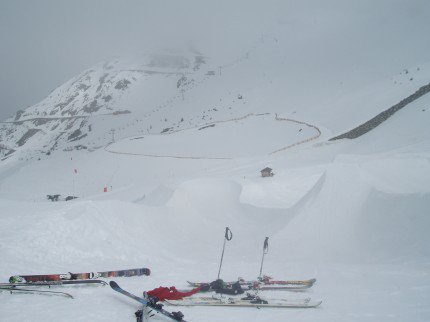 after a couple of speed runs I got a flat 450 shot. They were so fun and well made that I had to try to giv er a double rodeo which I had learned about a month ago. The first attempt felt real good but landed to high then the next one I landed weird and drove my neck into the wall. The next day I was lucky to move my neck even inches without being in pain. Its still giving me some problems but you gotta do whatchu  gotta do.
ÂÂ
On the down time ive been using it wisely to watch every episode of MIGHTY BOOSH, a London show that is perfect for crackheads, but I love it. Watch it I dare you.ÂÂ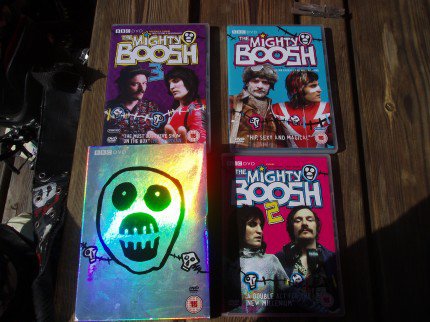 When i was finally able to move my neck we hit up a sick park called val d'isere, where we met up with a photographer taking pictures for peakphotographics.com-check it, here are pictures from that as well as others from the trip.
ÂÂ
[caption id="attachment_460" align="alignnone" width="430" caption="rodeo 5 with my variation of a critical"]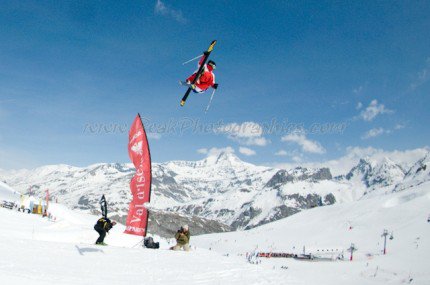 [/caption]
ÂÂ
[caption id="attachment_463" align="alignnone" width="286" caption="tail tap"]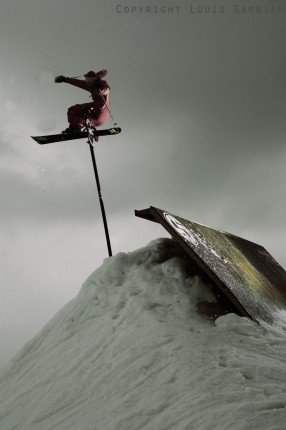 [/caption]
ÂÂ
ÂÂ
ÂÂ
ÂÂ