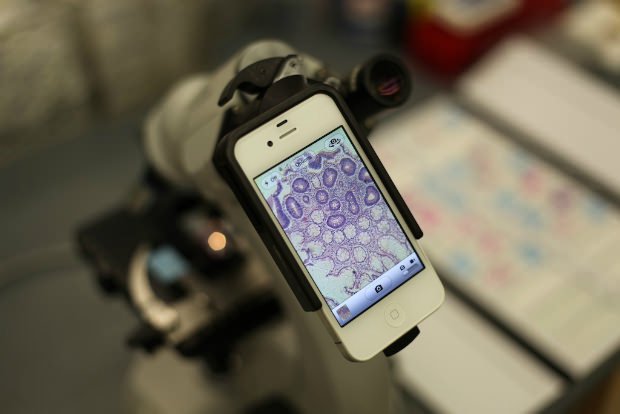 If you've ever found yourself wishing you could take an iPhone picture of the night sky — or a cool slide under the microscope for that matter — than your wish could soon become a reality. The startup Arcturus Labs are in the process of funding a new product called Magnifi, an iPhone case/adapter that allows you to attach your phone to a microscope, telescope, binoculars, or any other optical instrument.
The case is afocal, meaning there is no lens to clean or maintain, and works by simply aligning your iPhone's camera with the optical eyepiece of the instrument you're working on. So far the campaign has been a huge success; and even though they haven't yet reached their May 4th deadline they've already almost doubled their $10,000 funding goal.
If you want to get your hands on a Magnifi, and see what ecoli looks like with an Earlybird filter on it, you can pledge $60 now and save $20 off of the eventual retail price.
Magnifi on Kickstarter (via Mashable)