May 7th, 2020 – Montreal, Québec – It is with great excitement that the iF3 team announces the 13th edition of iF3 Montreal. The winners will be presented and announced by Audio-Technica Canada from Montreal between October 21st to 24th 2020. Please note that we will adapt and confirm the format of the festival according to the evolution of the current situation surrounding the COVID-19 pandemic, with the potential for an entirely virtual event. We will be taking every step necessary to follow our government's rules and regulations, as we are committed to your health and safety first.
Our presenting partner Audio-Technica Canada announces that all film companies and film producers are now invited to register for the 2020 iF3 Movie Awards with a deadline of July 10th.
The 13th edition of iF3 Montreal will happen in the fall of 2020, with many of the best ski and snowboard films being presented for the occasion.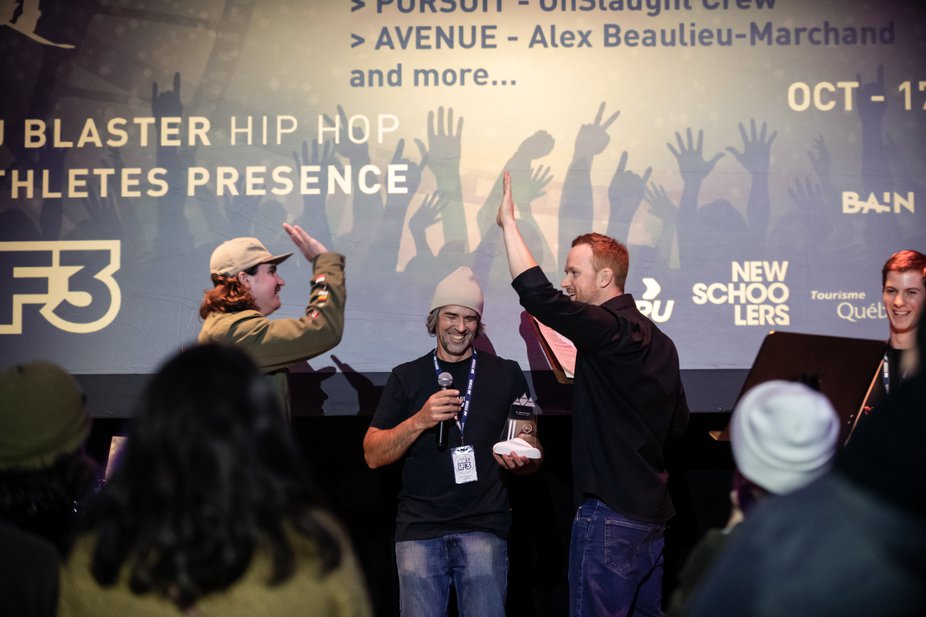 The broadcast of the iF3 Movie Awards' 13th edition is scheduled to take place at 5:00 p.m. EST on Saturday October 24th.
We invite you to get hyped for the upcoming season with us by celebrating the best images and athletic performances of the international ski and snowboard communities!
CLICK HERE TO REGISTER YOUR FILM!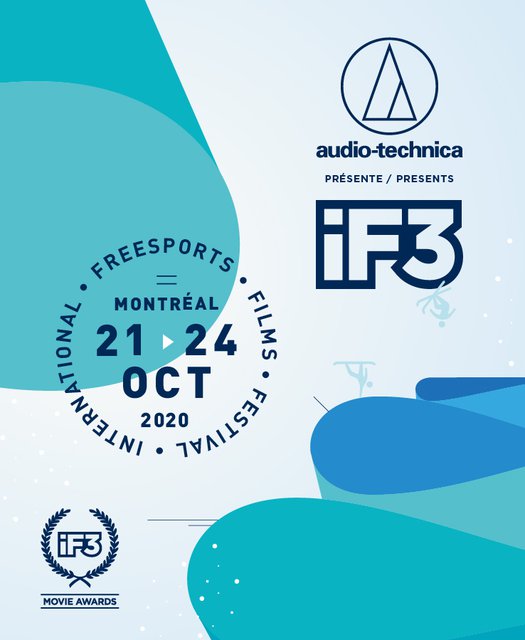 All over the world, the Audio-Technica Team is committed to provide extraordinary products that exceed our customers' expectations and elevate their experience. From remarkable audio quality to reliability and durability we do not compromise. This is why Audio-Technica's microphones are used to broadcast from the slopes in worldwide events.

Audio-Technica has been around for nearly six decades, with Audio-Technica Canada consumer division being its newest subsidiary. Audio-Technica is passionate about serving the Canadian marketplace with excellent products, including high-performance microphones, headphones, phonograph cartridges, turntables and more.
IF3 Festival is the ideal partner for Audio-Technica to connect with local audio communities and users that share our passion and devotion to constantly seek out the very best. Our reputation for high-quality, value, and performance has made our products the first choice for many of today's top musical artists, producers, audio engineers, discerning listeners and athletes everywhere.
#nocompromise
Stay tuned for more updates!
About iF3
The International Freesports Film Festival was founded in 2007 to recognize and celebrate the excellence in freeskiing & freeriding. It is the biggest festival tour of its kind, travelling the globe to present the world's best ski & snowboard movies of the year. The festival's reputation and recognition stem from being the only independent ski film award ceremony with an international and diverse jury panel in which not only athletic performances are rewarded. In fact, a major part of the gala is dedicated to the artistry and production work involved in bringing ski films, and snowboard films to life.
Press & Media Relations:
Luc Skypowder, 819-578-3448, skypowder@if3festival.com
Communication & administration:
Camille Martin, 514-578-3448, skypowder@if3festival.com
Event Sponsorships/partnerships:
Audréane Béland-Côté, 514-442-5165, audreane@if3festival.com
Jeremy Cloutier, 514-475-1123, jere@if3festival.com
Information about iF3 and upcoming events:
https://www.facebook.com/if3festival/
https://www.instagram.com/if3festival/?hl=en (@if3festival)