Photos: Audric Gagnon, Renaud Robert, Jérémy Déragon, LP Labranche, Jamie Walter
It's not the easiest thing to describe iF3. I don't mean to sound like a dick saying that, I think it's genuinely difficult to put together the mental footage of an entire weekend of exposure to skiing. There's a lot to go through, and some of the scenes blur together for their monotony: crowded elbows at the bar, bottom shelf cigarettes bummed off one another in between screenings, or outerwear ads cut from the latest TGR film. Three days of hanging around with roughly the same people has a way of editing out the transitions.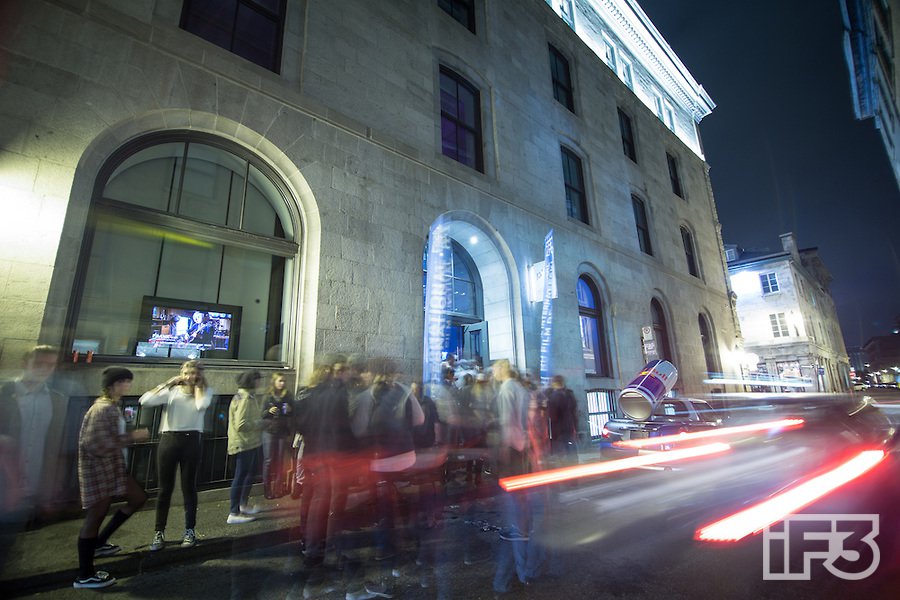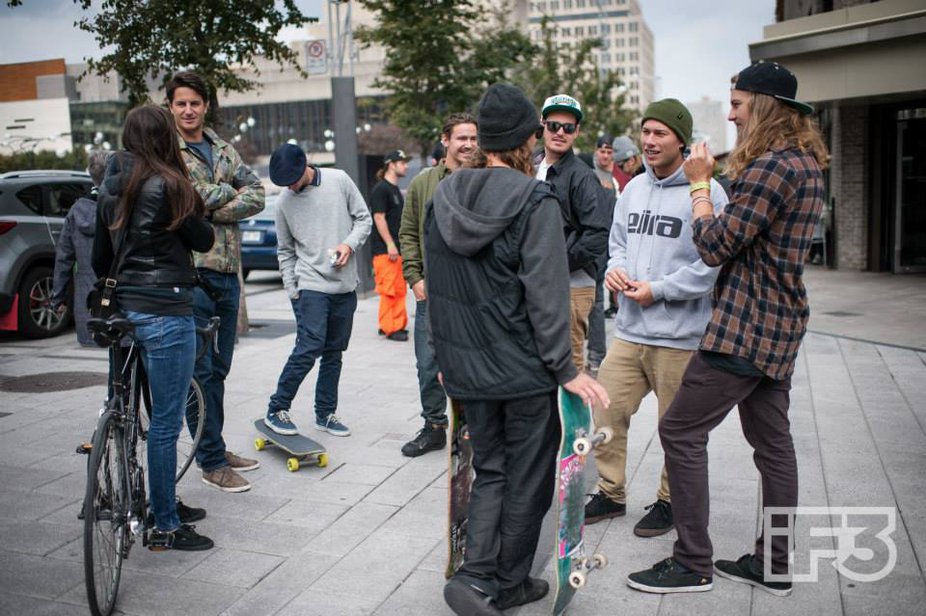 The scene repeats itself
But now if you stop for a second and start to comb through the past three days, you find that everything's not quite operating as normal. Like maybe Chris Bolduc will come careening through your peripheral vision, shouting about how the Hood Crew fucked your bitch, or you'll catch a glimpse of a magazine editor wearing a fanny pack or someone wearing a superproof patch, explaining to somebody else that this is only the beginning.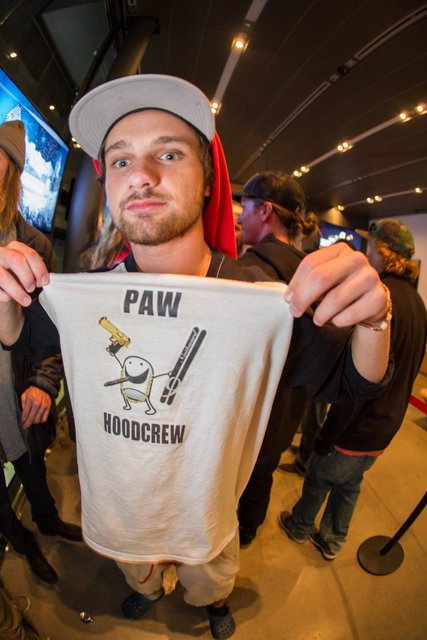 C-Bo knows
Maybe you'll ask yourself What Am I Seeing Here, and realize there isn't really a reasonable answer. Except for that you're seeing skiing and skiing is weird, man. Skiing wanders through downtown streets in crowds of 30. It leaves your clothes with an uncomfortable air of beer, smoke and redbull. It wears make up and fake tattoos and rips its shirt of because that's hilarious and why not? This is skiing and skiing doesn't care what you think.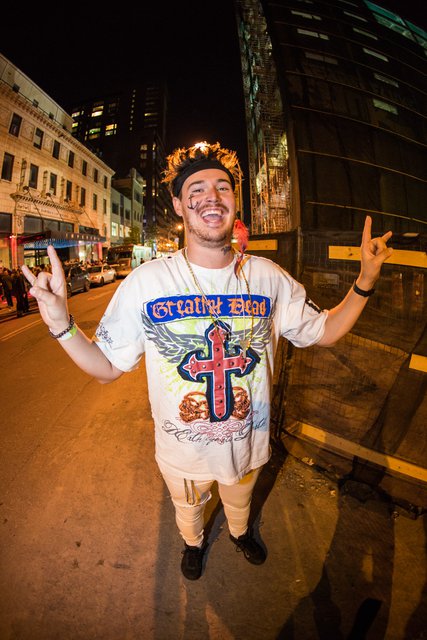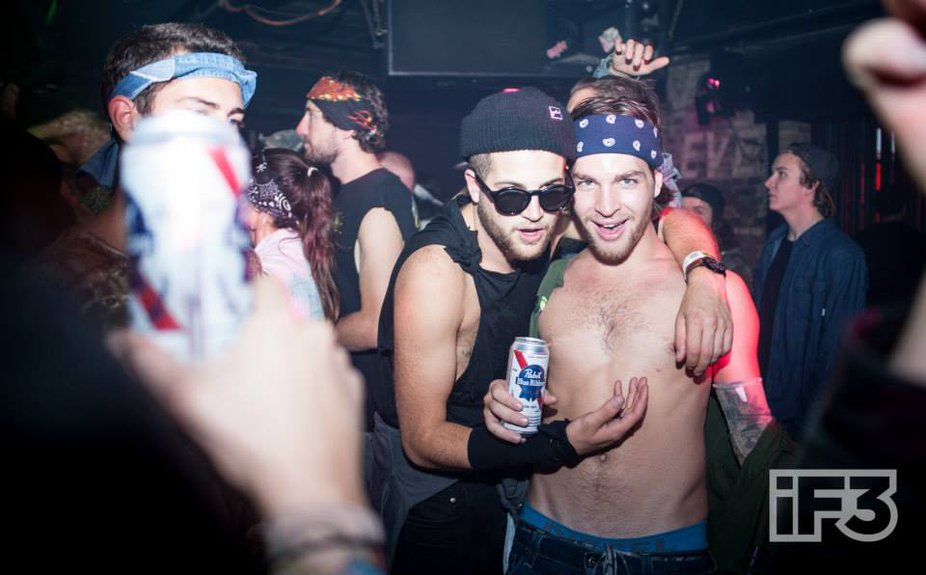 What of it?
Of course it isn't all weird though, not by a long shot. Some of it's cool and some of it's worth listening to as well. Because you realize you don't know shit about skiing as Frank Raymond instinctively points out that the rail somebody just hit in that last shot, c'était la rail à JF. There's a lot here that runs deeper than anything us newcomers can claim to know about the game. You also realize the people who are driving skiing are onto something when nobody gets out of their seats until the house lights come up on Ten and Two. That nobody else this year matched what Stept did, and they'd be hard-pressed to do it next year either. If you're like me, skiing will help you understand the difference between taking yourself seriously and being serious about what you do.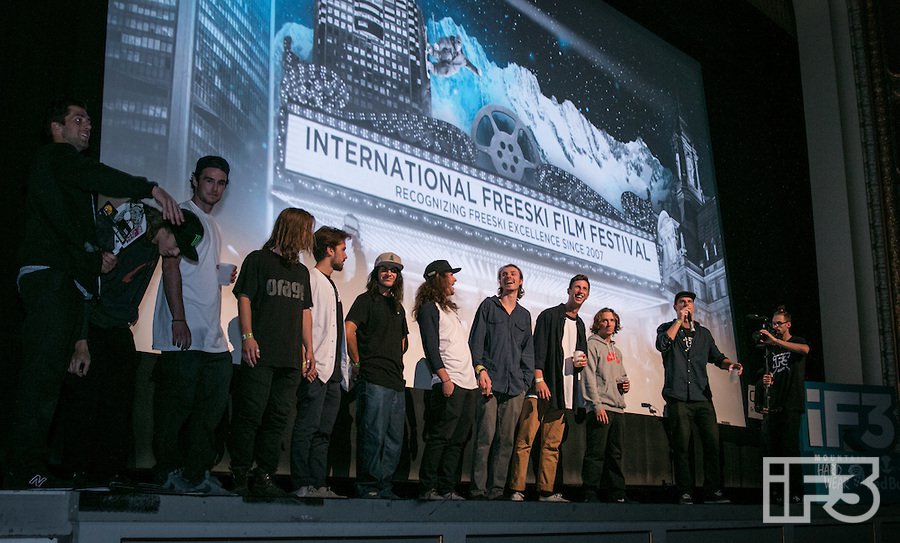 Some guys just get it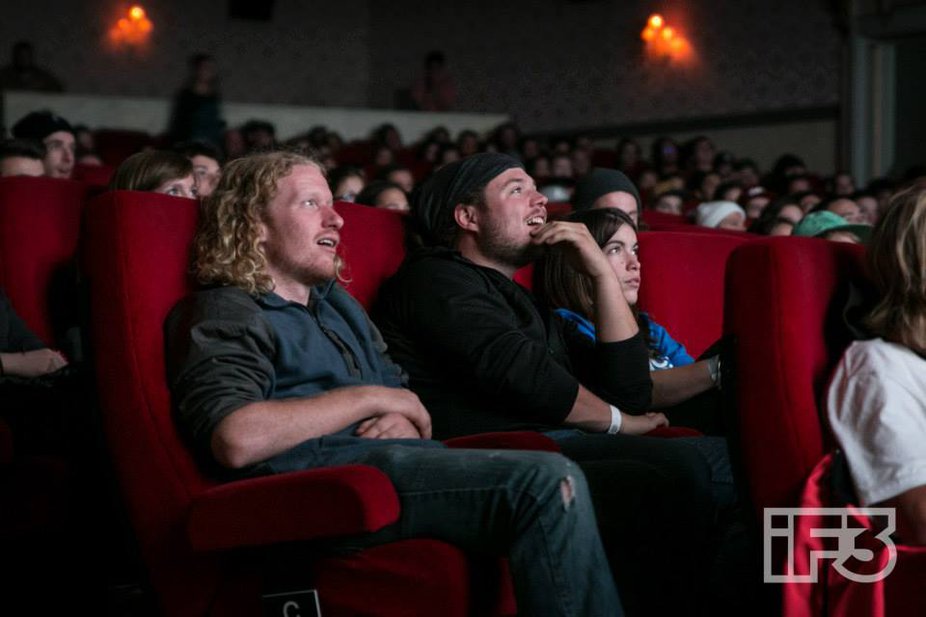 Watching movies is also fun, plain and simple
But that's not the point, don't get me wrong. The point of getting a whole bunch of like-minded people together isn't to see who can piss the farthest. That's more of just like a caveat to the whole process. The real point of it all is to have fun, watch movies and revel in the sheer absurdity of the fact that something like this exists - that this is how skiing gets down. iF3 delivers it all on a silver platter – or rather, in a silver 250ml can courtesy of a blond girl who only speaks French and is hotter than anyone you've ever personally known in your life.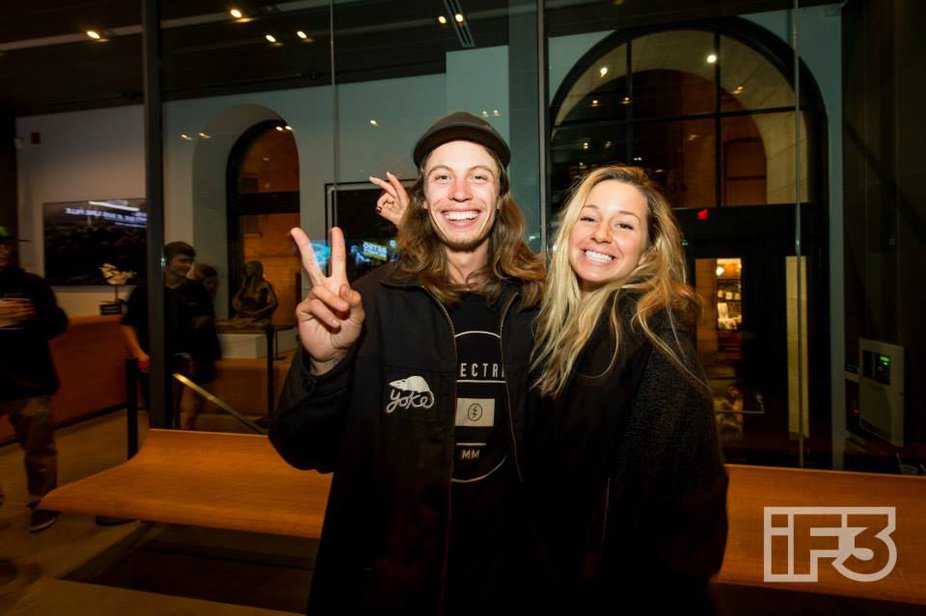 Take a page out of their book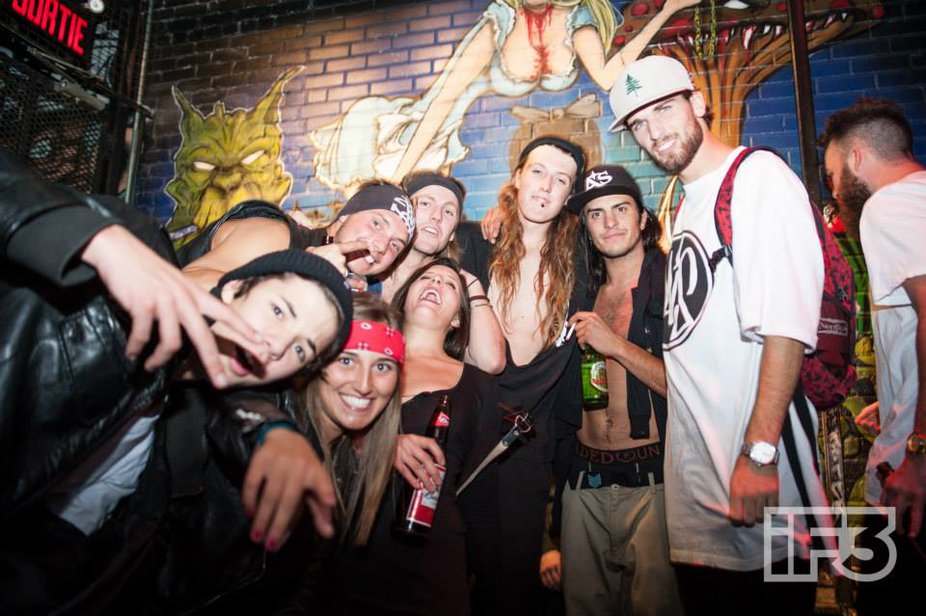 No bad times
And there will always be a montage. Someone will throw together smash cuts of bright lights and bright colours and people spitting beer at the camera, like all the memories you missed in your blackout playing back for you in fast-forward. In the end, that might be the best thing that ever happened in skiing: someone decided to put it all on film. Thanks for showcasing that, iF3.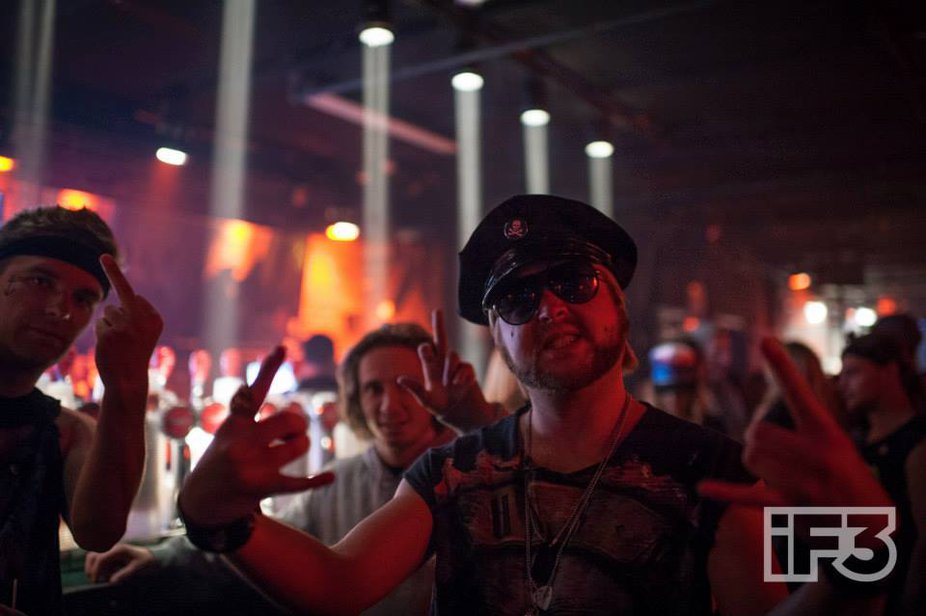 Stay golden