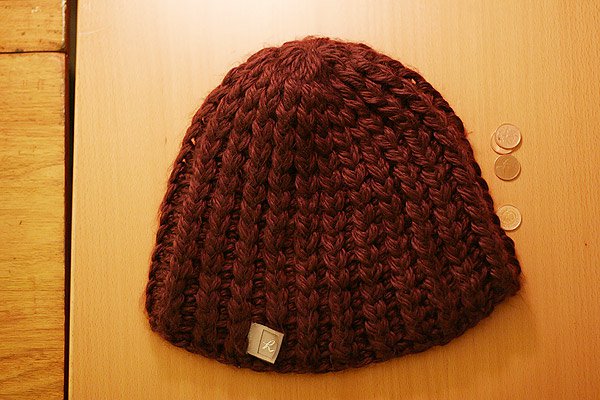 heres my new chocolate brown toque... made by holden. bought it from my local snowboard / skate shop, which was the first place ive seen carry holden.
Reaction was mixed on NS for less than a year when holden put its site up and newschoolers voiced its opinion ranging from "gay" to "looks sick but expensive".
True, holden is the snowsports equivalent of high fashion but ill be damned if its not the nicest hat ive ever seen. It feels amazing, and its super thick... plus it was big enough to fit my giant head.
so take a look at the website again and hold your opinions until you actually get some of the goods in your hands.
http://www.holdenouterwear.com/067/
and for the record it was 39$ + tax... most expensive toque ive ever bought... yes, but if i remember correctly my burton toque was likely 35$.
**end hat rant.