SEATTLE (JUNE 11, 2019) – Seattle-based outdoor and action sports retailer evo, in partnership with Lake Union Partners, has announced its most ambitious project to date, Campus SLC, a collection of complementary businesses designed to drive community around a shared passion for outdoor culture.
https://www.newschoolers.com/videos/watch/934761/evo-Campus-Salt-Lake-City-Announcement
Campus SLC will be located in the Granary neighborhood of Salt Lake City, Utah, an up-and-coming district a few blocks south of downtown. The 100,000 square foot brick, timber, and concrete block building will include an evo retail store, local retailer L9 Sports, hotel, restaurants, an art gallery, creative workspace, All Together Skatepark, and additional recreation to be announced soon. The project has a targeted opening date of fall 2020, though plans are still being finalized.
"Our vision is to create a place for the community, bringing ethos-driven businesses together along with customers that share our passion for the outdoors and all of the cultural elements that surround the lifestyle," said Bryce Phillips, Founder and CEO of evo. "It's the sum of its parts that's so exciting—a seamless experience, celebrating the intersection of our shared love of the outdoors and urban environment."
The buildings, the oldest of which was built in 1926, will be designed by Lloyd Architects, a local Salt Lake firm known for their beautiful spaces including Campos and Publik. "We're dedicated to customer experience, which makes them the perfect partner. They understand how design can help blend sport, culture, art, and service," said Tommy Trause, Director of Hospitality and Ecosystem, who's heading up the project. "We believe in retaining the integrity of these historic buildings, which have such soul and history. They just don't make them like that anymore."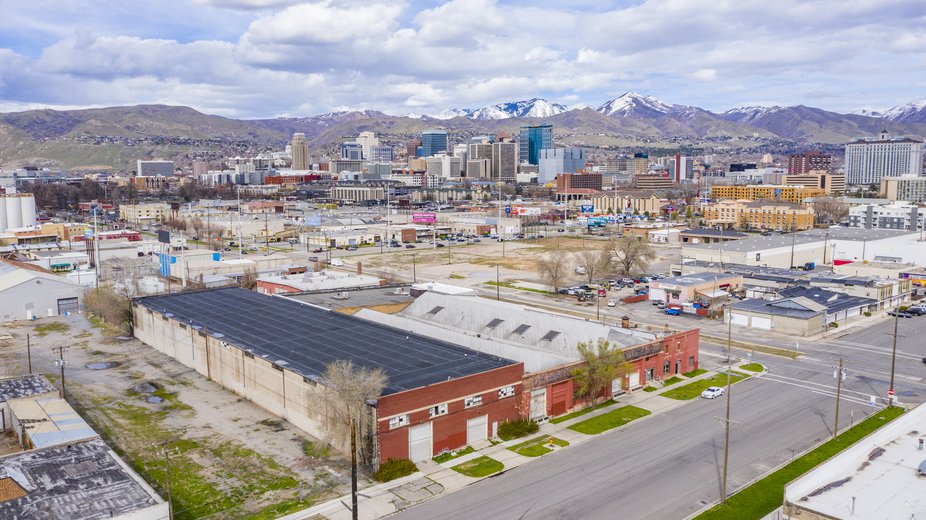 The new evo retail store and All Together Skatepark will feature indoor/outdoor integration and will offer the same programs as other evo locations—a robust demo and service offering, ski, snowboard, skate, wake and mountain bike retail, an art gallery, and a music and movie venue.
The move into Salt Lake City is lead by evo's signature focus on investment in the local community. Existing tenant L9 Sports has been in close collaboration with evo on this project and will remain an integral member of the campus, complementing evo's flagship location next door. evo is also thrilled to sponsor the Salt Lake City SheJumps chapter's Wild Skills program, which provides culturally competent adventures and curriculum to traditionally underserved youth in the outdoors. In addition, evo's content partner is local adventure photographer Adam Clark.
The campus news comes on the heels of evo's move into Canada with the acquisition of five retail stores in Whistler and evo's headquarters move in the Fremont neighborhood of Seattle.
"We've been able to grow and thrive as a result of our focus on community in a way that's authentic to our customers," Phillips said. "We're thrilled and humbled to be a part of this project in Salt Lake City and can't wait to see it come to life."
---
About evo: evo is an innovative action sports and outdoor lifestyle retailer with roots in the Pacific Northwest. The company's focus on community and crafting extraordinary customer experiences has propelled it from its humble beginnings in a small Seattle apartment to one of the fastest-growing lifestyle retailers in the nation. Over 17 years, evo has grown from its strong online presence to open flagship stores in Seattle, Portland and Denver, continuing with the extension of its global reach into Whistler, BC. All locations proudly showcase evo's trademark blend of sport, culture, art, retail and service. Through evoTrip, customers can experience the evo lifestyle of sport and culture through destination travel to ski, snowboard, surf, or mountain bike remote wonders around the world. Leveraging our success to give back, evo helps underserved youth through volunteer time, donations and other support for local and national non-profit organizations including Big Brothers Big Sisters, SOS Outreach and Chill Foundation. For more information about evo and its programs, please visit evo.com.