Here's some photos and video from the whole shibang a month ago...Went to a bunch of different events. The whole production side of things with X is insane. TV schedules, strict itineraries, chop chop chop. You're late for your start, you get the axe. Anyway, these videos are some of the highlights of the events I went to, as well as the DC x Monster Party at Rob Dyrdek's Fantasy Factory. Just a bunch of randoms at most. Enjoy...Highlights of the whole gig were...- Watching BCT! aka Lyn-z Adams Hawkins win Gold at Women's Skateboard Vert- Ashley Fiolek getting it done on the last lap and taking Gold in Women's Motocross- Salt Lake kid Adam Dyet getting 3rd in Men's Skateboard Street- Pretty much anything going on at the Staple's Center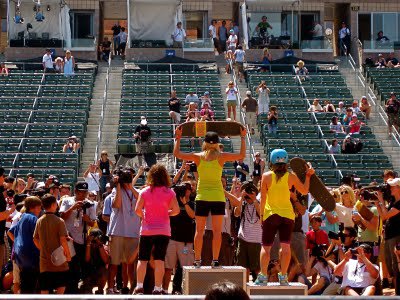 BCT Backside claiming the top spot.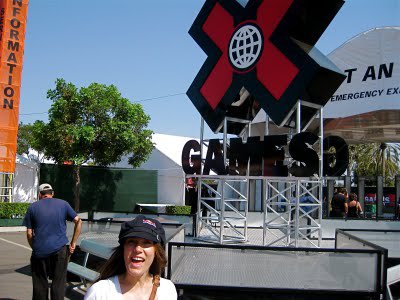 Ang more than stoked to be getting the cliche shot.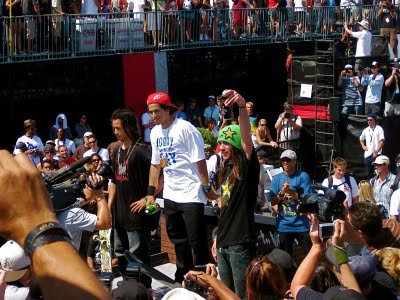 1. P. Rod 2. Nyjah Huston 3. Adam Dyet - Today Was a Good Day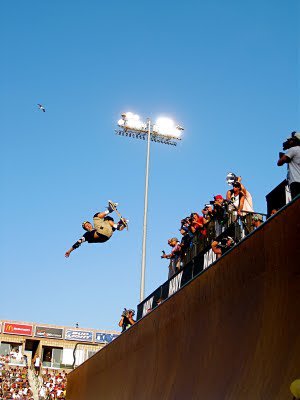 I think this is Andy Mac...could be wrong. I like the bird in the sky.Thanks BCT for carting me around and providing a great weekend!