Last night I was privileged enough to ride with one of the BCPC cat operators, Ian Rush.  Ian is the Groomer of the Year this year and he wanted to show me why.  Here is what Ian goes to work on every night so we can session all day.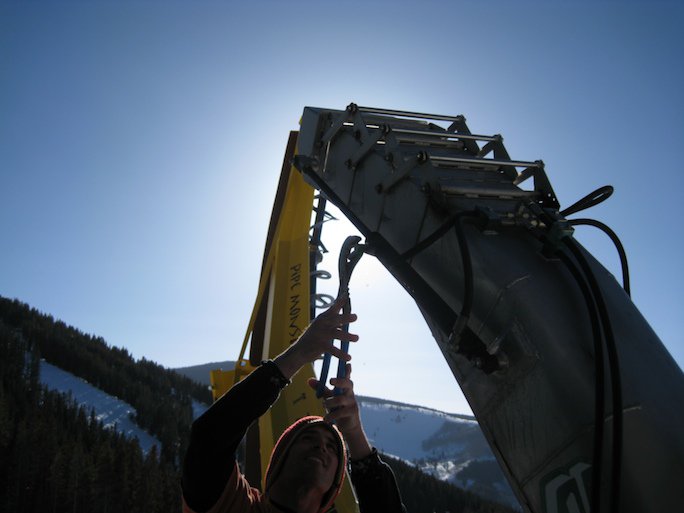 Before we get rolling Ian tightens all the hose on our old Zaugg.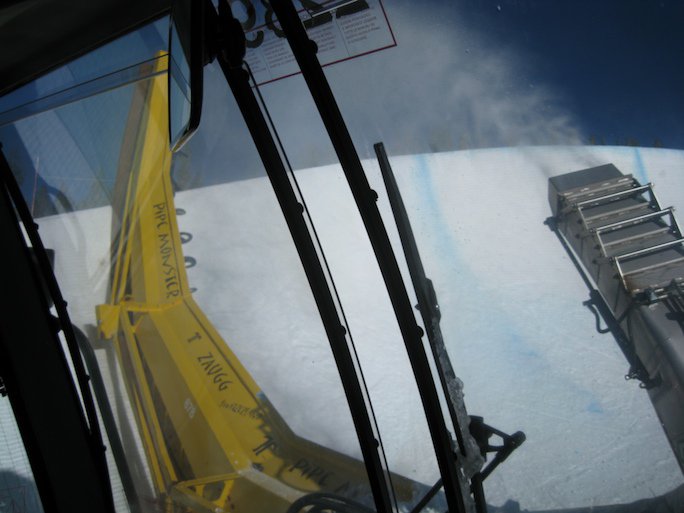 Ian says that the hardest part of cutting is getting started at the bottom of the pipe.  To prepare yourself for cutting he suggests rocking out to White Rabbit by Jefferson Airplane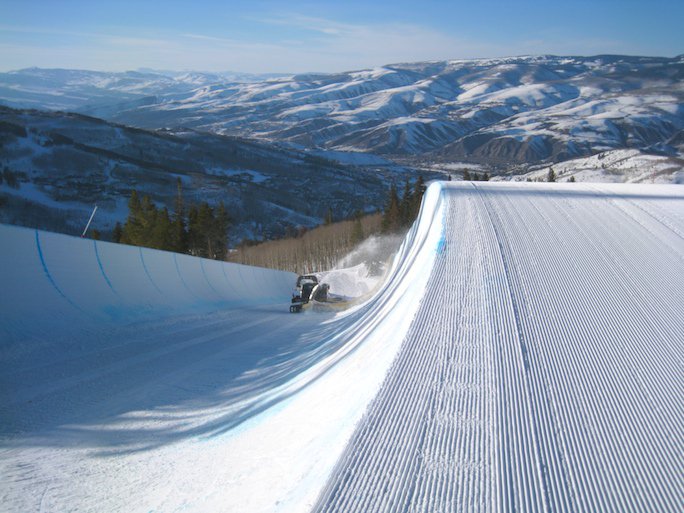 The Half Barrel half pipe is 18 feet of tranny set on a steep slope running 420 feet in length, the steep slope allows you to gain amplitude as your  run progresses down the hill.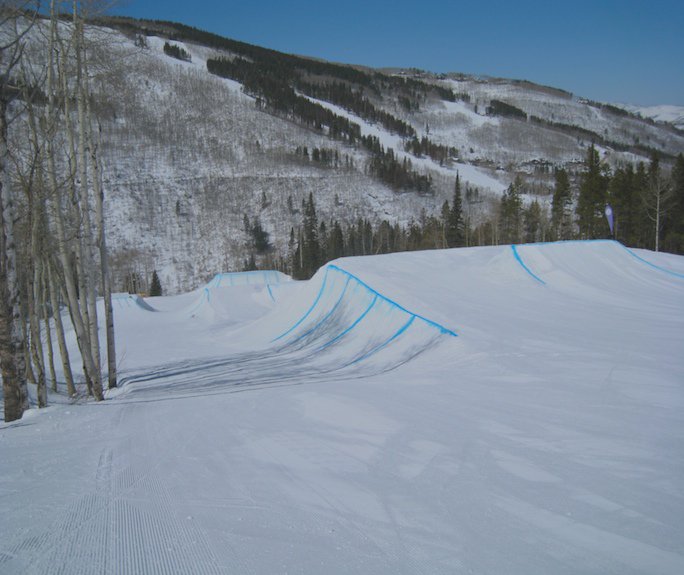 If you hadn't noticed yet our park is full of tranny, and the BCPC cat crew keeps it in prime conditions.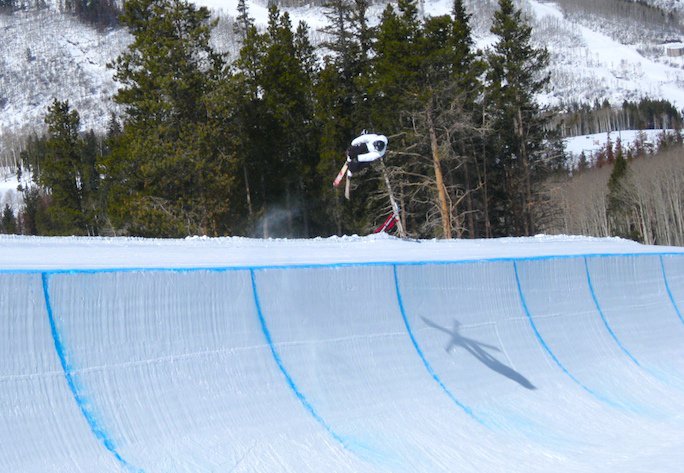 Check out Jeff boosting an alley oop air while his shadow claims a huge iron cross.
Dave throws the retro new school over hand huntney grab.
Make sure to come boost the Half Barrel half pipe, right before you hit Moonshine and right after your ride the Lumber Yard!
Check out the other Vail Resots:
Breckenridge
Vail
Keystone