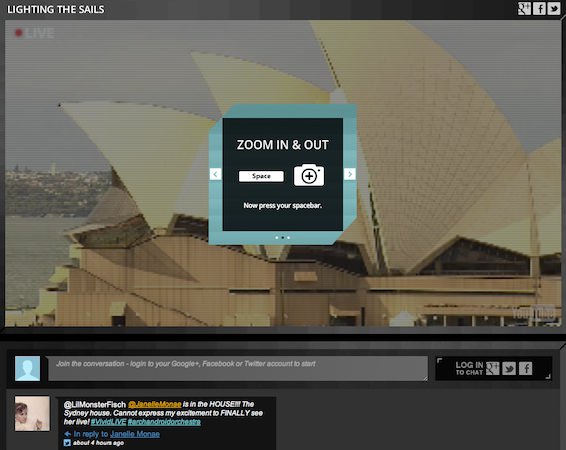 Livestreaming events on YouTube is becoming commonplace, but besides the experience of being there, the one thing that livestreams don't provide is a way to take pictures and remember the event. When you're there you're taking video or snapping a shot, when you're on your couch you're watching video and, at best, grabbing a few screenshots — not the most effective method.
Fortunately, the new Frontrow app from YouTube takes the experience of a livestream and adds that missing photographical element. Besides putting you front and center minus all of the sweating and jostling, Frontrow also puts a camera in your hands (virtually speaking) that allows you to zoom in, take pictures, apply filters, and share them to your hearts content. All from the comfiest seat in your house.
You can test out the app by using it to watch some of Vivid LIVE — a music festival in Sydney, Australia that runs from May 25th until June 3rd — or head over to the official YouTube blog or Vivid LIVE's own website for more info.
(via The Official YouTube Blog via Engadget)