A little birdie told me that Shred is now owned and operated by an athlete inspired company called "Anomaly Action Sports." For all who are in the area, you can check us this year in DENVER AT SIA between January 27th- 30th. Booth 3544, baby.
Grab a sneak peak of all our newest 2011-2012 Gear.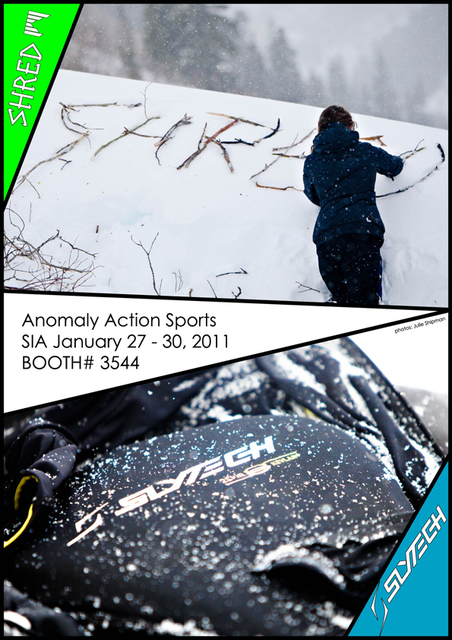 Related posts:Shred Optics at ISPO in Munich 2011 For all our Euro-side shredders, check out the new Shred...
2010 Shred Highlights and 2011 New Beginnings The Shred athletes and the team out in Italy and...
Ted Ligety in Truth In Motion This Week on NBC My friend Doug shot me an email with a reminder...
Related posts brought to you by Yet Another Related Posts Plugin.