What a change a week can make, today?s -15*c is a stark contrast to last Saturday?s +7*c temperature?.what a perfect January day! We fired up the snowmaking system late yesterday afternoon in the Main Terrain Park, Bunny Blvd., the Bowl, Kids Stuff, the very top of the Flyer and lower sections of Promenade (to begin building the link to the west terrain) and by mid day today we were shifting equipment from Bunny Blvd. to Clubhouse Run, a little more in the Main Terrain Park and one gun to the top of Park Avenue. We are pleased to announce that we will be opening Bunny Blvd. and Park Avenue tomorrow (Park Ave. on primarily natural snow with limited base) with plans to have the Bowl open on Tuesday morning. We are setting our sights on opening Clubhouse Run, the lower half of Promenade, and Kid?s Stuff serviced by the West Chair, and T-bar#5 for next weekend?.the West Chalet will also open when this terrain becomes available. Our goal is to also have our Main Terrain Park open by next weekend, cold weather permitting.If you feared the cold and stayed inside today....here are some shots to show you what you missed!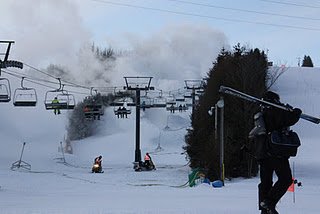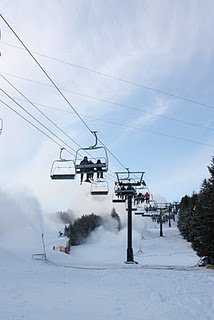 Beautiful snow....love it!?
Our own storm system.?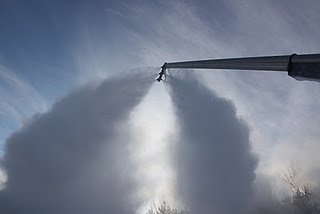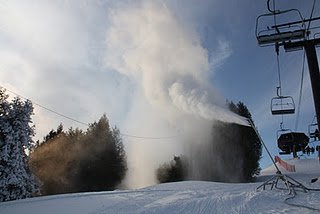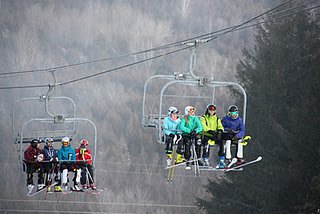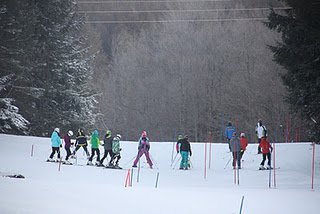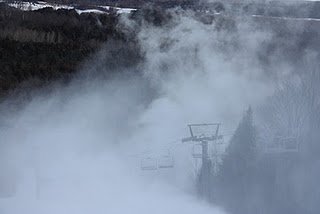 Groundswell in the Bowl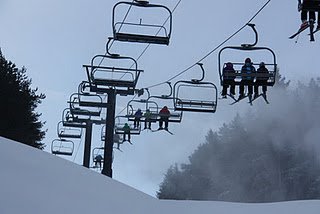 ?It WAS another day in Paradise....see you tomorrow,Cheers,Mark