Located in Middlefield, Conn., Powder Ridge Mountain Park and Resort debuts the first synthetic snow-park in the region. Complementing the offerings of the mountain's adventure park activities such as downhill mountain biking, Powder Ridge now offers skiing year round.
The park opened Sept. 2, with 500 feet of length and 100 feet of width, setup with three terrain features, lights, and a Magic Carpet. Sean Hayes, CEO of Powder Ridge, intends to expand the synthetic park for the entirety of the area's "747" trail, covering 2,800 feet in the coming year.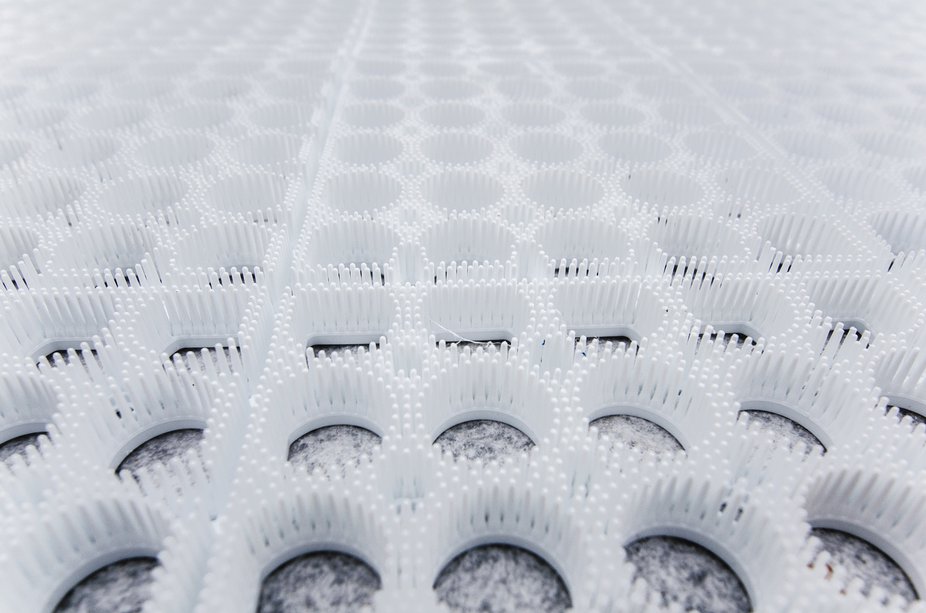 The surface is composed of a bristle-like material, unlike the synthetic turf concept such as that of Snowflex at Liberty Mountain. The plastic "fingers" provide flex under a ski allowing edge control, and offer a slippery surface similar to hard packed snow.
As a feeder hill located in southern New England, Powder Ridge struggled with remaining open until the most recent change of ownership in 2012. The establishment of the synthetic snow-park will be a large step for the ski community of the northeast, since summer skiing is a practice dominated by the west coast. Chad Snyder, Terrain Parks Manager at Powder Ridge notes that nearly everyone has gone and built their own backyard setup to get their fix over the summer, and hopefully this will offer another alternative.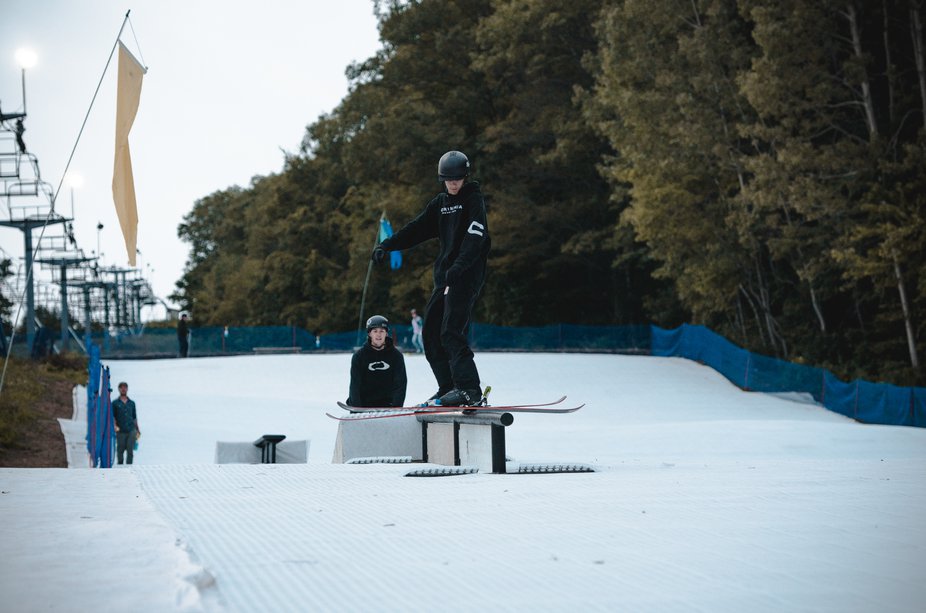 The demographic for the park is projected to be a mixture of racers and freeskiers. Given the success and popularity of summer skiing events such as Mount Snow's Peace Pipe Rail Jam at Carinthia, the New England freeskiing community is expected to embrace Powder Ridge's new addition with enthusiasm as it develops. Race training will also be offered, as well as tubing and snow-bike rentals. For more information, visit Powder Ridge Park's website.