X-Games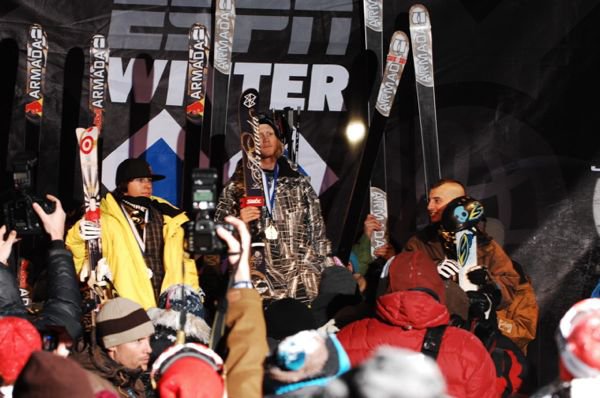 2009 kicked off with a bang courtesy of the biggest show in the game, the Winter X-Games in Aspen, Colorado. The week-long event is considered to be the Olympics of our sport, and the athletes in contention for the biggest prize of the year did not disappoint, with Sarah Burke continuing her dominance of the women's pipe circuit, Andreas Hatveit taking home his first X-Games gold in slopestyle, Jon Olsson picking up a long-deserved win in big air, and Tanner Hall and Simon Dumont continuing their endless battle for pipe supremacy, with Tanner coming out on top for the second year in a row. With all three disciplines continuing on at next month's Winter X-Games 13 (plus an added women's slopestyle event) and guys like Justin Dorey making their mark in the pipe and a hungrier and more stacked field than ever before in slopestyle, who knows what this year will hold...but whatever it is, it's sure to be Xtreme.
Videoblogs Galore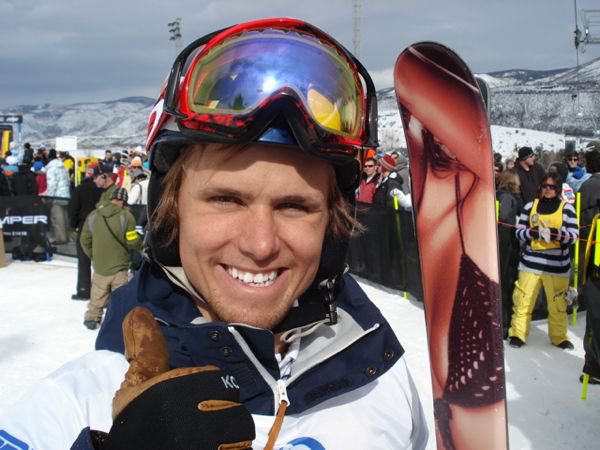 Jon Olsson proved once again that he's ahead of the curve, as the innovator of many of today's hottest tricks and some of the finest competitions ever put on began producing a highly successful and entertaining videoblog series called the Jon Olsson Videoblog. It's hard to name someone else who does a better job of keeping everyone up to date and in the loop as Jon does, and much like skiers everywhere have followed his lead in throwing doubles and putting on great contests, a host of other videoblogs have begun popping up like monkeys in the Wizard of Oz, including Sammy Carlson's Mixtapes, Tanner Hall's Behind the Scenes clips from Massive, and more recently and noticeably, Will Wesson and Andy Parry's Traveling Circus and the infamous Ian Cosco's Chug Life...and there's sure to be more on the way.
Nimbus Independent's Hunting Yeti
One can't talk about videoblogs without mentioning the Nimbus crew, who completely redefined how ski movies are seen by producing a series of lengthy and creative webisodes throughout the season that were made available exclusively online just a month after they were filmed. Following the five episodes that we all drooled over, the crew stepped it up even further by producing a vastly different and extremely enjoyable full length film that many hailed as the best ski movie of the year.
North American Open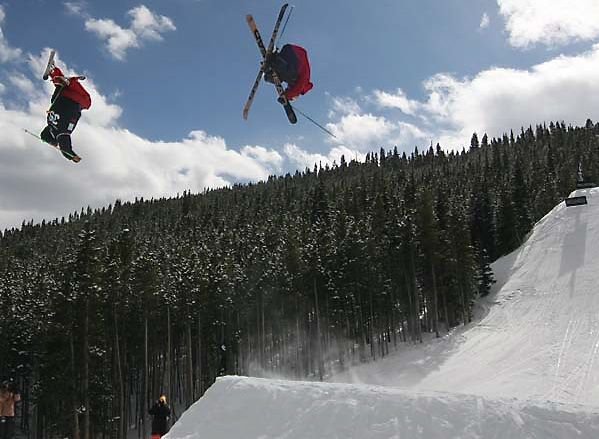 Just one month after X-Games and a somewhat lackluster US Open, Simon Dumont and Jon Olsson (with the help of the Opens Freeski Tour) took matters into their own hands, putting on one of the best Open contents in the history of freeskiing, the North American Open. The laid-back jam format put less pressure on the host of kids trying to make a name for themselves amongst their heroes, and the free meals and other amenities placed the hospitality factor of the event on the level with those in Europe and Japan. With Simon putting on his own event this year (the Dumont Cup) at Sunday River, Maine in the spring and Jon reportedly focusing his efforts on JOSS, no one seems to have a clear idea as to whether or not the NA Open will happen this year, although rumors are abound that the event will continue in some way, shape or form. As soon as we get an official word, we'll be sure to let you know.
CoreUPT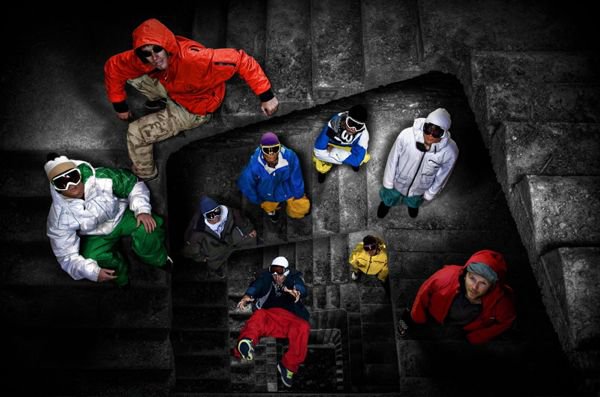 In the growing ocean of new ski companies, CoreUPT, a new upstart out of France started by big mountain skiing legend Guerlain Chicherit arguably made the most noise of the year by signing some seriously big guns by the names of TJ Schiller, Colby James West and Candide Thovex. With their own factory currently in the works and the hype surrounding the company online (and in person at the first Dew Tour, where everyone was mulling about the skis), CoreUPT is sure to be a buzz word in skiing for the foreseeable future.
Jon Olsson Super Sessions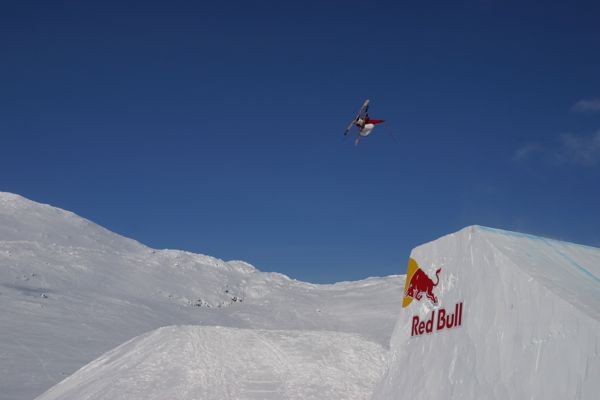 Although X-Games and Dew Tour are viewed as the biggest events of the year, it is without a shadow of a doubt that the Jon Olsson Super Sessions was not only the most anticipated...it was also the best. 10 skiers hand picked by Jon selected their favorite filmer and photographer and flew to Are, Sweden where five massive and perfectly sculpted features masterminded by Jon awaited them. The teams had 10 days to hit the jumps and make a five minute edit of their best footage and photos, which were judged by a panel of experts including Candide Thovex, PK Hunder and Philou Poirier, with the winning team taking home $20,000. In the end, after 10 days of some of the best skiing ever witnessed, the finest hospitality ever experienced and and too many ridiculous parties to mention, Sammy Carlson, Nate Abbott and Dominique Janiszewski came out on top.
Simon Dumont Breaks World Quarterpipe Record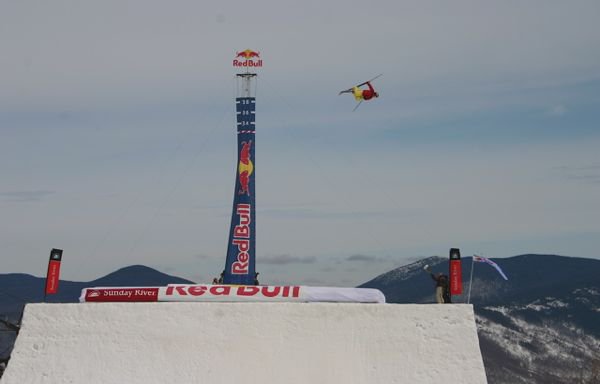 In the most talked about and undeniably amazing feat of the year (and perhaps ever in skiing), Simon Dumont achieved an accomplishment that will he will be remembered for long after his ski days are done by breaking the world quarterpipe record previously held by Terje Haakonsen. After a grueling few days of attempting the seemingly impossible at his home resort of Sunday River, Maine, Simon teed off on a 30+ foot high quarterpipe, launching a cork 900 35 feet above the deck, and landing himself in the Guinness Book of World Records.
Alpine Initiatives
Perhaps the most important thing to happen to the ski world on a grander scale this past year was the formation of Alpine Initiatives, a charity organization started by JP Auclair and others that aims to help those less fortunate in the world. JP and his crew went over to Africa in September to build a community home in rural Kenya and thanks to your support, help and donations, it was a huge success. Stay tuned for more projects from Alpine Initiatives that you can help with or even be a part of it...because they're just getting started.
Summer Camps Go Off!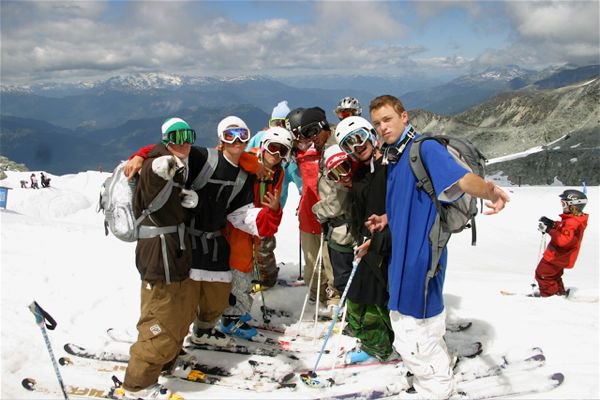 With many a thanks in order to Mother Nature (or the Egyptian Sun God Ra), the summer camp scenes in Whistler and Mount Hood went crazy in June and July. The jumps, rails, campers, coaches and all-around vibe was perfect this year, and you'd be hard pressed to find anyone involved in the camps who had a bad time. And with a little luck, next summer will be better than ever, so be sure to book your session at Camp of Champions, Momentum, Windells, Dave Murray, PSI or a host of others now...before it's too late.
IF3
There's no other way to put it...the 2nd annual International Freeskiing Film Festival went off! Virtually the entire ski world descended on Montreal in September for 18 premieres, 3 insane parties, the JF Cusson Golf Invitational and the infamous NS Awards. There was no finer or wilder way to kick off the season, as anyone who was in attendance can attest to. If you didn't make it out...don't miss out next year. Seriously.
Am Film Companies Make Their Mark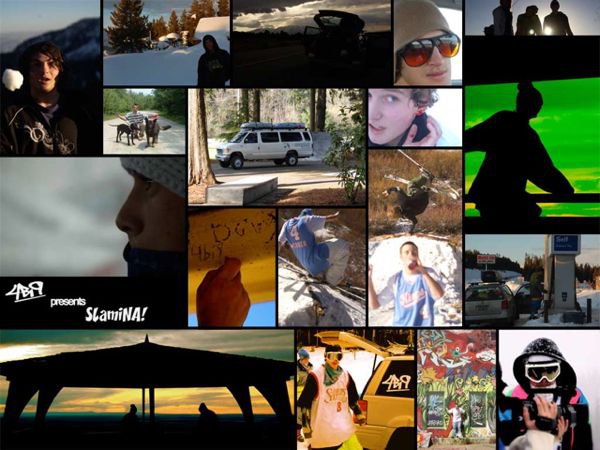 Amongst the plethora of pro ski movie companies out there now a days, it was the am companies that turned the most heads this fall, with solid offerings from Voleurz, 4bi9, Stept, New Intelligent Group, DOS, ESK, NSF and a ton of others who are truly making their mark on the ski world, while helping us pass the time in the fall as we wait for snow and keeping us stoked to ski all winter long.
Dew Tour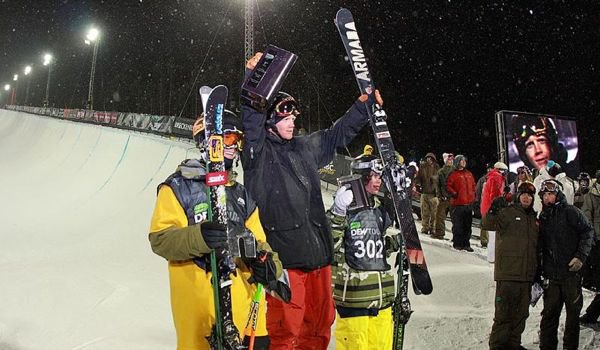 Next to X-Games, the Dew Tour arguably became the most talked about competition of the season as soon as it was announced. With three stops taking place this winter (Breckenridge in December, Mount Snow in February and Northstar in Tahoe), roughly 1.5 million in prize money, and the success of the first stop in Breck just a few weeks ago, the Dew Tour is surely going to be a major fixture on the competition circuit this season and beyond.
Tom Wallisch and Henrik Harlaut Blow Up!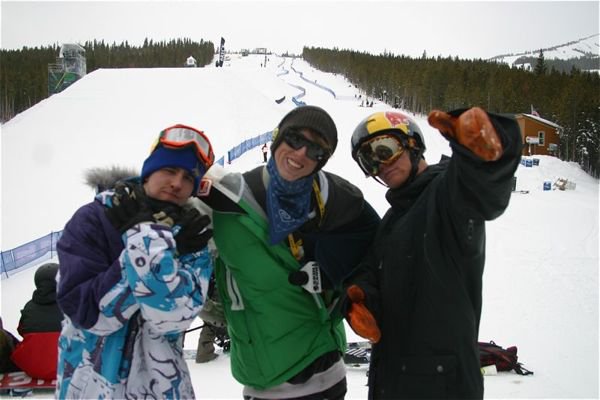 No two skiers made more of a mark on the beast that is Newschoolers.com and the ski world in general this past winter than Tom Wallisch and Henrik Harlaut. Both exploded onto the scene like an atom bomb this year with mouth dropping performances in Level 1's Turbo and 4bi9's Slamina along with a smattering of other films, Henrik more than held his own at JOSS and the first Dew Tour stop and Wallisch has ripped every rail jam he's already entered this season a new asshole. With a legion of fans, admirers and followers behind them (including their biggest fan of all, Tanner Hall), Wallisch and Henrik are poisted to be at the forefront of our sport for years to come.
NS: Bigger & Better Than Ever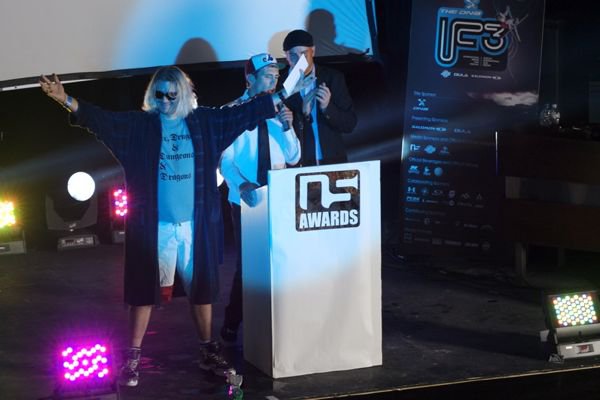 And of course, this year was a truly special year for us, as we had our biggest and best year ever. However none of it would have been possible without you, our loyal members and readers, so from the bottom of hearts, thank-you, and stay tuned...because the best is yet to come.
There you have it, our favorite moments. Think we missed something? Post your favorite moments of the year in the comments below...and have a happy, unsafe and irresponsible New Year.