I realise this gets said every year but didn't this one go so quick? It feels like only yesterday that the year kicked in and now here we are staring at 2011. 2010 will go down as an interesting year for me, with a couple of lows and some amazing highs. You could definitely say that this year has evolved and i've learned a lot along the way. Here's a few snapshots to give you a little taste.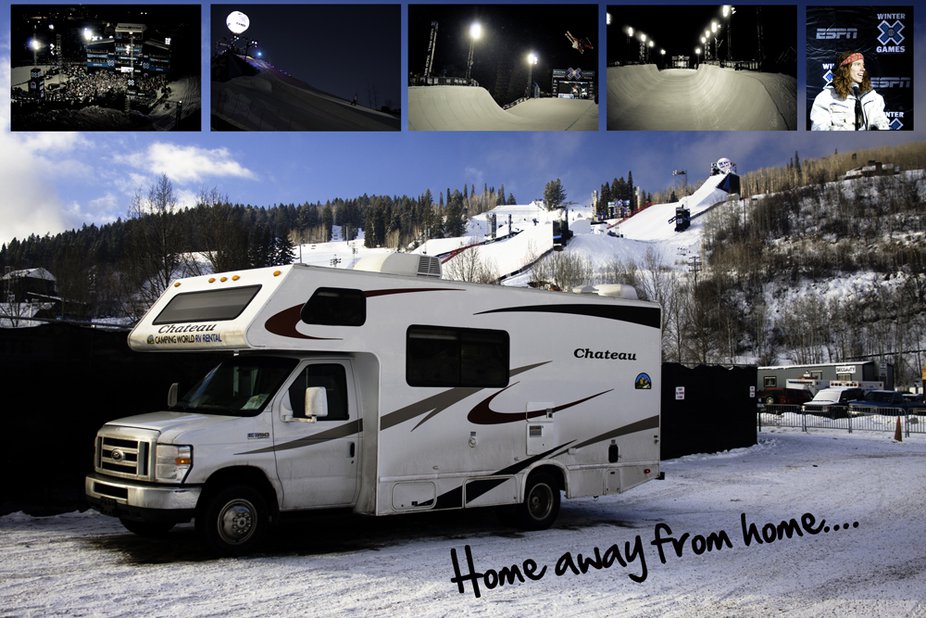 The start to the year was a horrid one. I spent a large portion of January waiting for news on my insurance claim which held my season in the balance. Towards the end of the previous year i had all of my camera equipment stolen and the insurance company were holding out on paying me. After a whole lot of time spent on the telephone i finally received a payout and was on the plane to Denver literally the following morning. Arriving in Denver at the same time as SIA tradeshow it wasn't long before i met up with Bravoski editor Tatsuya Tayagaki as i jumped onboard his RV and woke up at X Games. The timescale meant that i had no time to purchase new equipment so arrived at X Games with a Canon 40d and an 18-55mm kit lens, my only "equipment" for the weekend.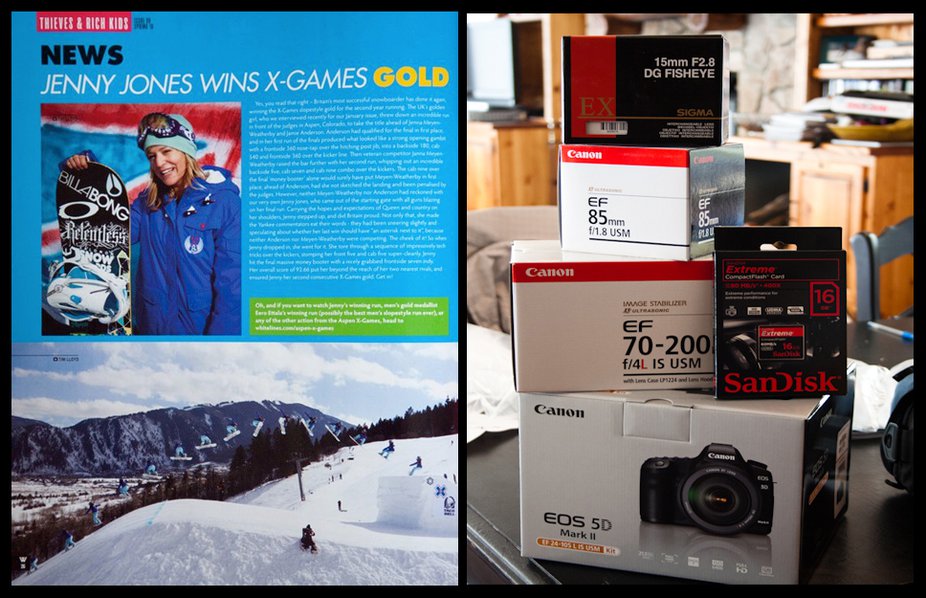 Thats not to say you can't get images published without the best gear. The above shots of Jenny Jones appeared in a UK snowboard magazine Whitelines shortly after the event. Once X Games came to a close it was great to spend a little of that insurance money and start getting some gear stockpiled. Always a nice parcel to land on your doorstep in the morning.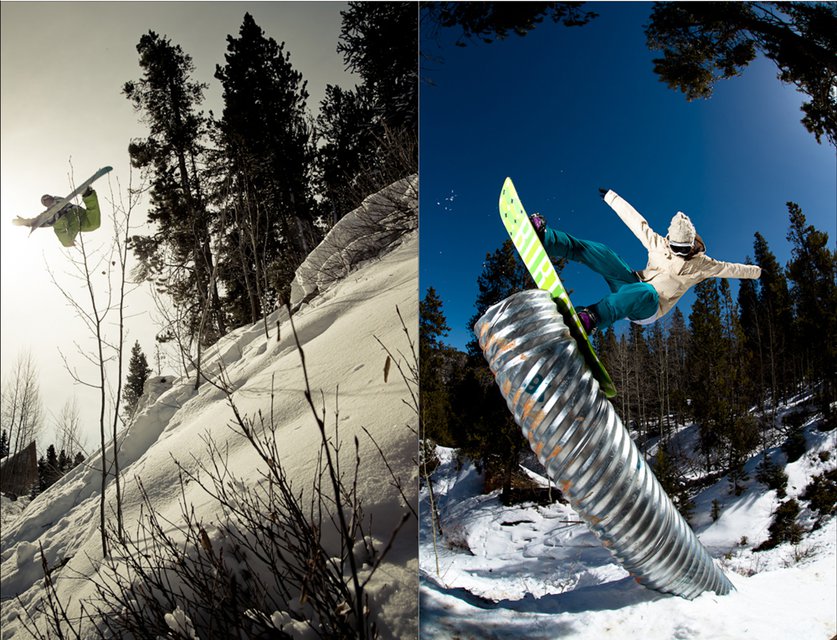 In last years review i showed an image from a deserted Zurich airport that was taken on Valentines day. This year wasn't spent alone in an airport but it was spent building a hip in the backgarden of the TSCs house until midnight. It was initially used as a hip but was adapted for Australian rider Courtney Phillipson for a shot that went to run full page in Australian New Zealand Snowboarding as well as appear online for clothing brand Roxy.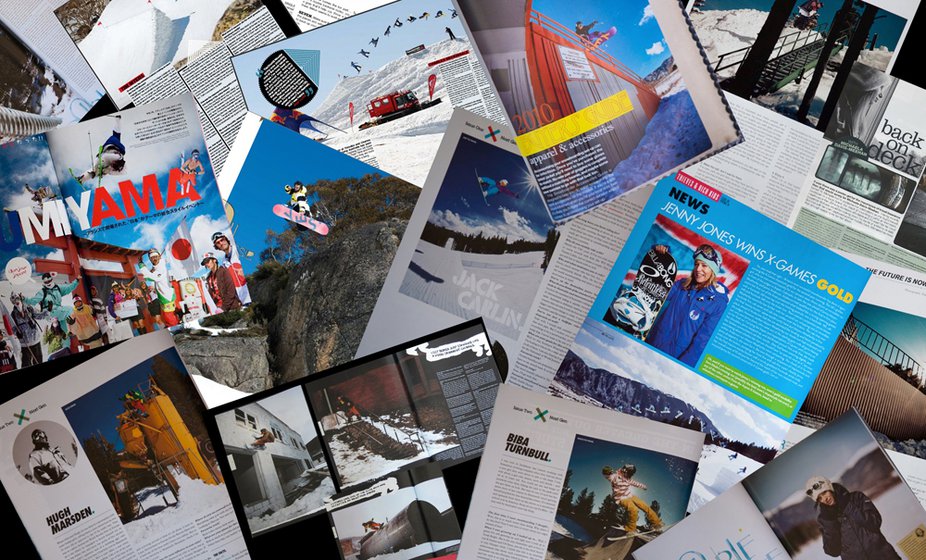 It was a great year for editorial work as magazines fell through my letterbox originating from Japan, Australia, New Zealand, The UK and Europe. I never get tired of seeing my work in print, any use of your images makes the work seem worth it. Saying that, nothing beat the feeling i got when i heard about this……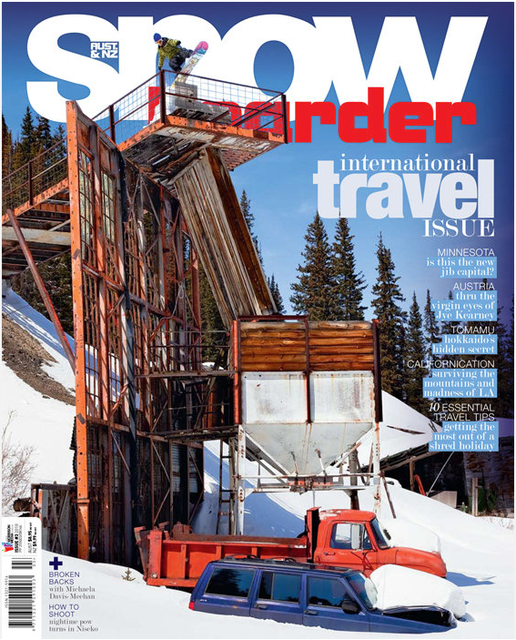 This year provided another big first – my first cover shot. Australia & New Zealand Snowboarder, like many other Southern Hemisphere magazines, produce 3 issues a season making the chance of getting a cover somewhat of a lottery – like close to zero. Luckily for me and Australian rider Dane Tiene we knew that we had something special with this spot. Its without a doubt my favourite, and most scary shot i took all season. As it stands you can still catch the behind the scenes rundown over here.
Ok then, so now i've fast forwarded to April and i'm sat in the Custom hotel in Los Angeles waiting to head to the airport. My phone rings and i'm greeted by an American female automated voice, "this is American Airlines. You're flight has been cancelled. Please rebook on…….." Yes, it was that Volcano time of the year as Eyafjallajökull was throwing its ash cloud high into the European skies. Never mind.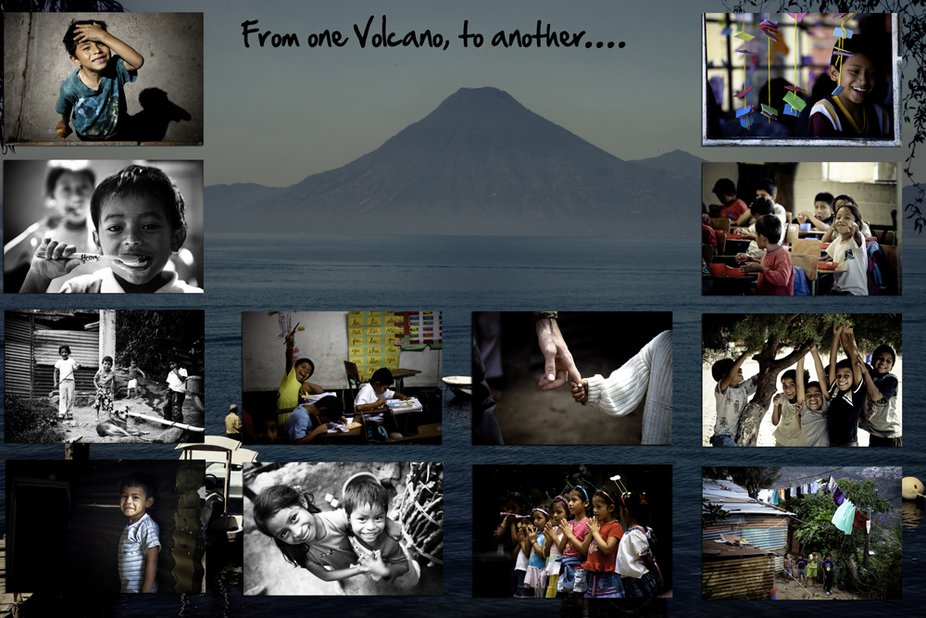 I guess you could add 'ability to think on his feet' to my resume. Literally a few hours after being told that i couldn't leave LA for a further ten days i was finding some summer clothes and jumping on a flight down to Guatemala. I'm close friends with the charity Education For The Children Foundation and have always loved the idea of visiting Guatemala to check it out. My unplanned trip lasted for a little under two weeks as i documented the lives of the children the foundation helps. Being able to see them both at school and in their homes was completely humbling and is something i wont forget. Since then i've worked closely with the foundation and my images from this visit can be seen across company literature, event banners and giant prints which look amazing up close. Surprise of the year? Its up there.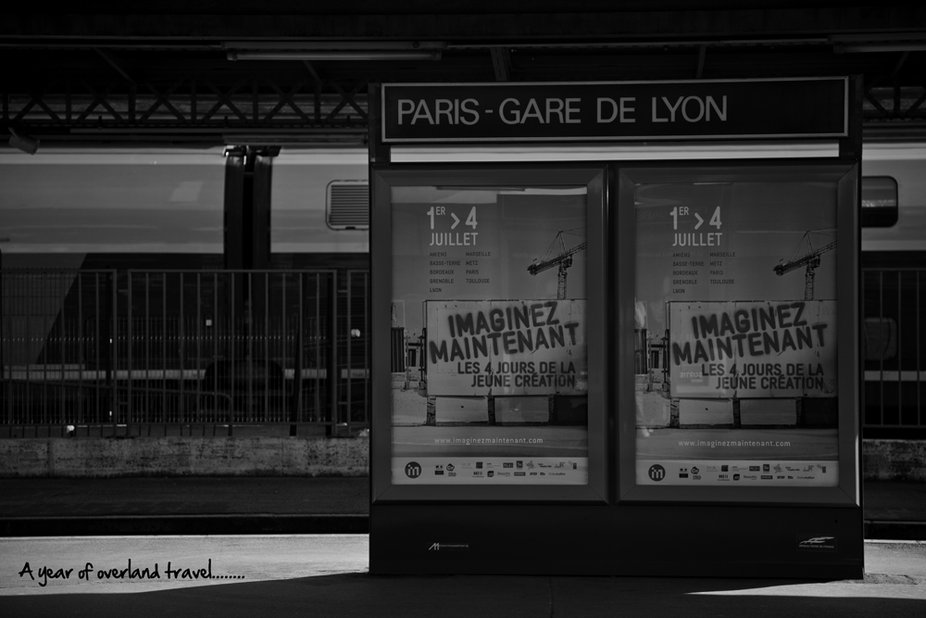 I was very conscious of how much i flew last year and this year i started looking into overland alternatives where i could. First of all i headed from the depths of Colorado out to California
Breckenridge To Mammoth from Tim Lloyd on Vimeo.
I also ventured down to the Southern French Alps during the summer by train and loved every minute of the journey. No check in weight worries (which i always have), no lost luggage (which happened the year before) and no need to stress that much at all. Seriously, the trains were a great way to travel.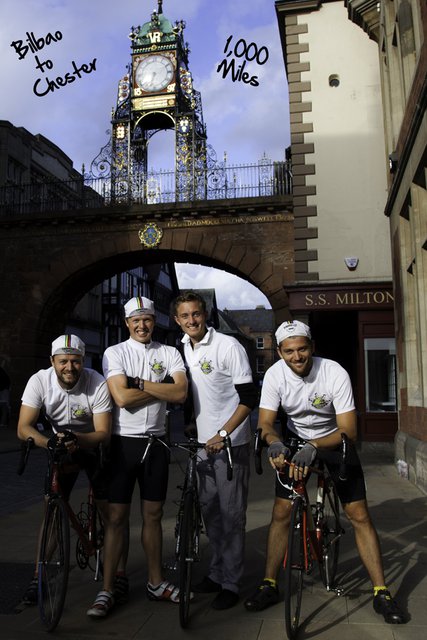 This just seemed like logical progression…..a small group of us took the overland travel a strep further as we caught a ferry from the UK to Northern Spain and cycled home. A thousand miles, just under two weeks, job done.