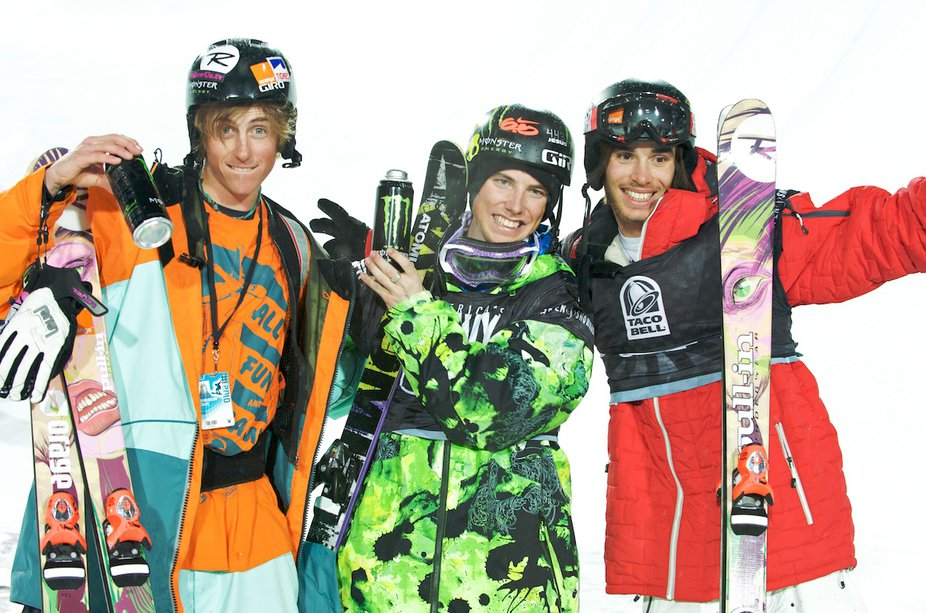 Xavier Bertoni, Jossie Wells, and Kevin RollandThe past three days at Winter X 14 have produced some of the most progressive skiing to date, and Sunday night was no exception.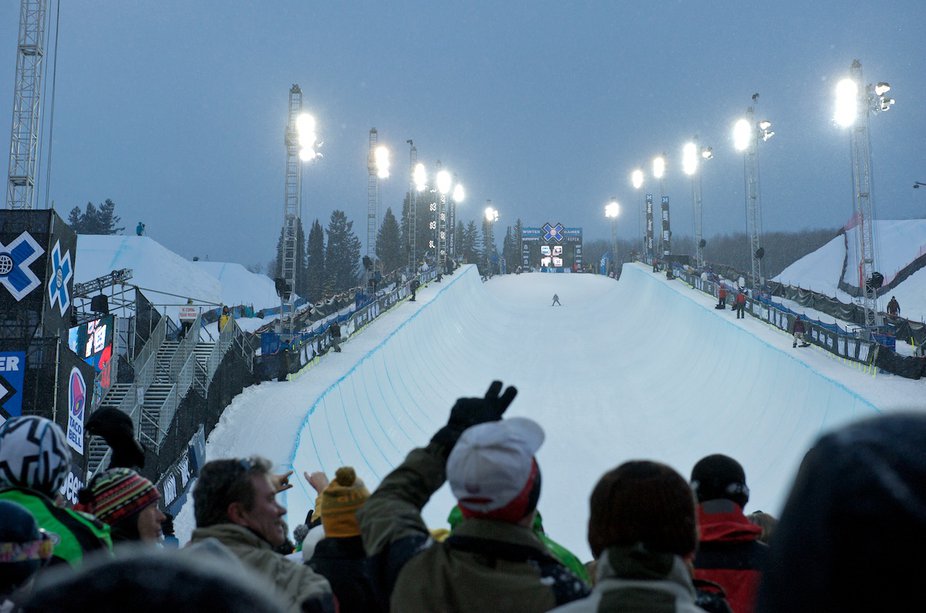 Record crowds in attendance all weekend at Winter X Games 14Xavier's French teammate and followus.tv co-star Kevin Rolland made history on his second run and showed the capacity crowd two firsts in skiing halfpipe competition; a double cork 1260 and three doubles in one run.  Jossi Wells claimed the #2 spot landing at the top of the tranny on each hit with consistently huge airs and the steeziest switch 720 in the field.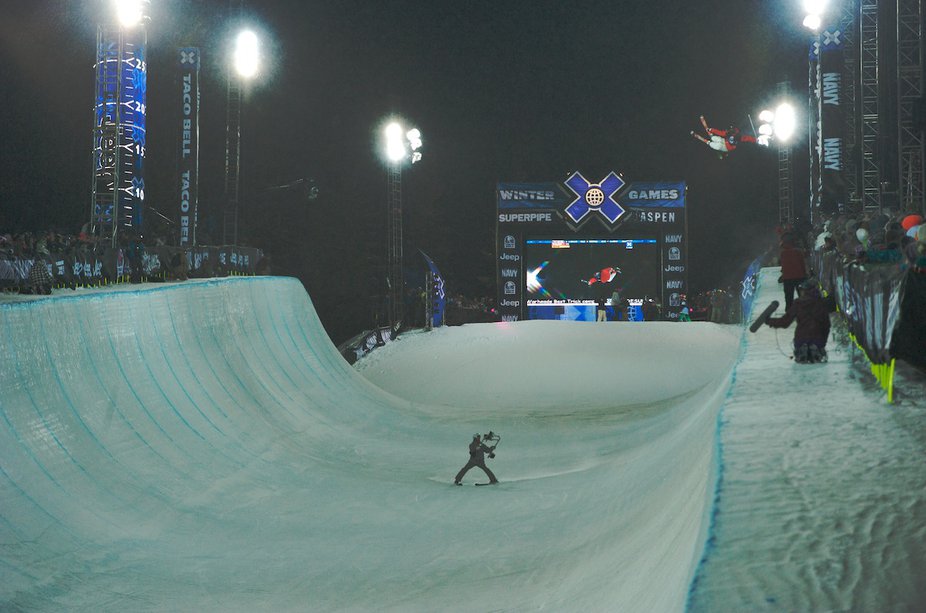 Between doubles Kevin managed to slow things down with a perfect flat 360After a run that included back to back left and right 1260's that only scored in the mid 80's it was clear that the judges were looking for perfect landings and clean grabs over big spins.  Xavier stepped up for his third and final run and delivered exactly that. Grabbing everything and opting for a 900 instead of the second 1260 Xav put everything to his feet at the top of the transition earning a score of 90.00, barely edging out Simon Dumont for the 3rd place spot on the podium.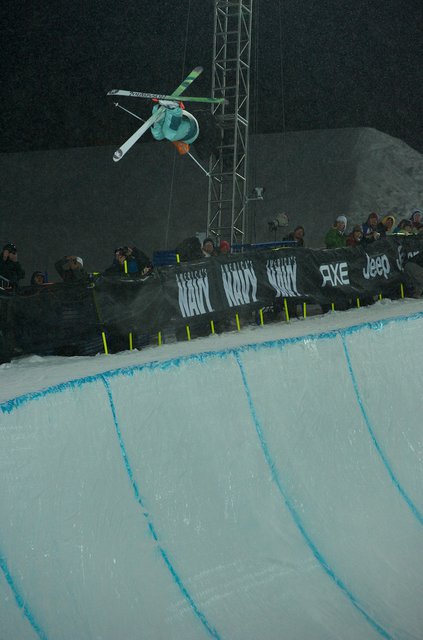 Xavier dropping out of the 1260Following the superpipe finals was another X Games first, the skiing 'high air' competition.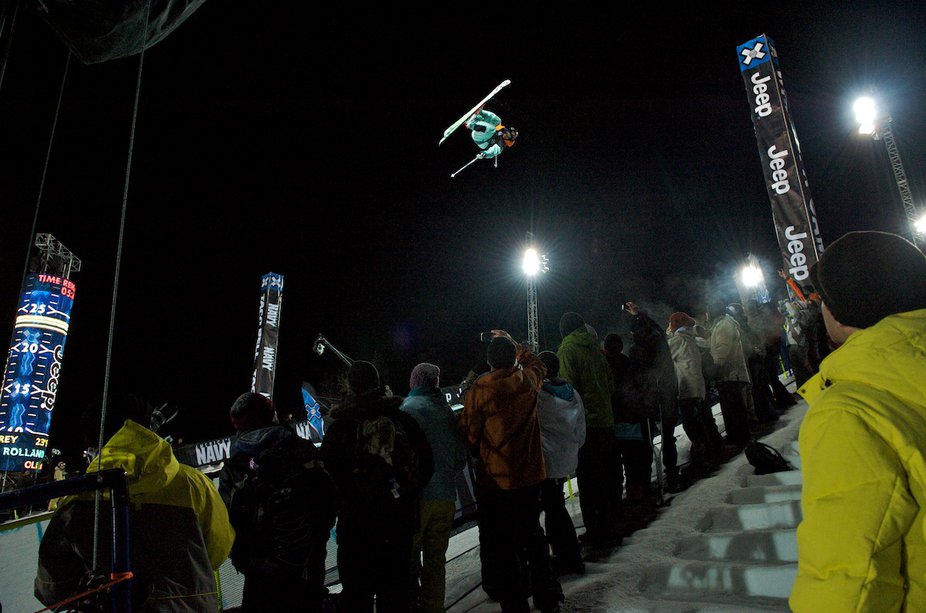 Xavier Bertoni 23' above the crowdAfter twenty minutes of leap frog as the competitors pushed the height meter from 18' to 23' feet, it was Aspen local Peter Olenick who went the biggest with a record breaking 24' 11" flat 540 on the left wall.  While there's no Guinness World Record holding for most doubles in a halfpipe run, there is one for skiing's highest air in halfpipe competition, and an official GWR representative was on hand to award Peter the title.
Peter Olenick 24' 11"Winter X Games 14 has officially come to and end and with five top 5 finishes and two medals the Orage team held it down in nearly every event.  Thanks to ESPN and all the sponsors for putting on such a great event, and the whole team will be on site again, hopefully with Taylor Seaton and Jess Cumming back on their feet, for the first ever Winter X Games Europe in Tignes, France next month!
Photos: Felix Rioux