Words by Jeff Schmuck
Photos by John Vandervalk (http://www.majestyphoto.com)
After a morning and afternoon of bad weather, the third day of Winter X Games 13 culminated with clear skies at last night's women's superpipe finals, and what a way it was to continue an already spectacular event.
Not to be undone by the timeless men's superpipe finals the night before, the ladies stepped up their game hard last night, taking advantage of the 22-foot walls by going bigger than we've ever seen in a women's pipe event and throwing a few new tricks into the mix.
From bottom to top, Switzerland's Mirjam Jaeger took eighth place in her first event back after tearing here ACL at last year's US Open. Mirjam threw down a smooth run than consisted of left and right 5's and few switch hits.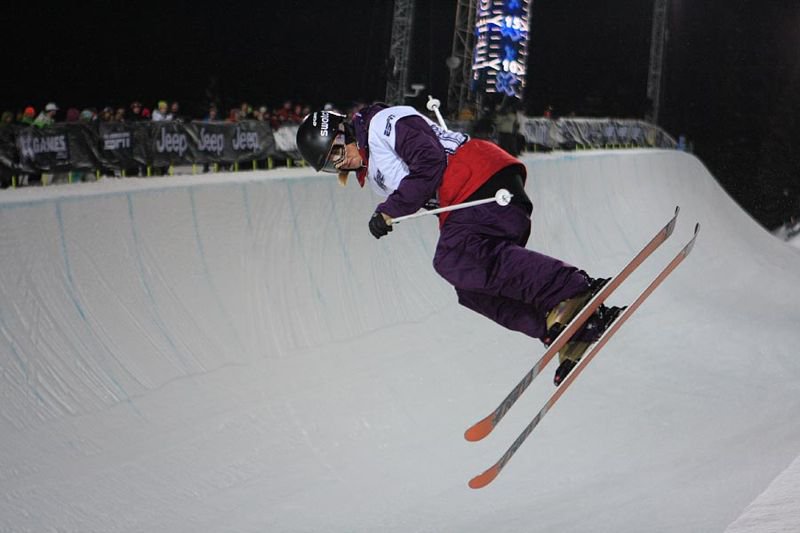 Mirjam Jaeger
In seventh was Grete Eliassen, who after crashing hard on her first run and bobbling a bit on her second put down a solid offering on her third and final crack at it, which included a sick switch 5 at the bottom.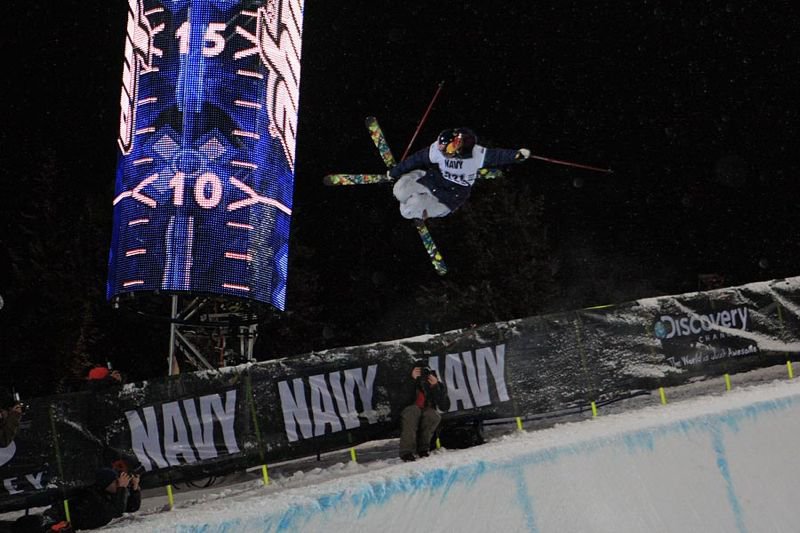 Grete Eliassen
Right in front of her was the wonderful Angeli VanLaanen, who on top of being one of the smoothest pipe skiers in the biz has a bag of tricks as big as her smile, and she brought both of them tonight, helping her land a respectable sixth place.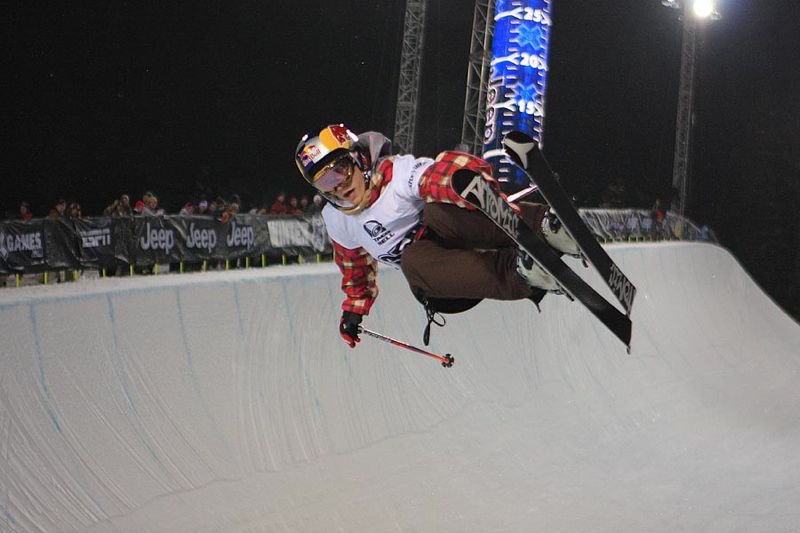 Angeli VanLaanen
And speaking of smooth, the styliest women's pipe skier in all the lands, Virginie Favre, stepped it up in a big, big way tonight by throwing the smoothest tricks all night and going both huge and technical throughout her run, scoring her fifth place.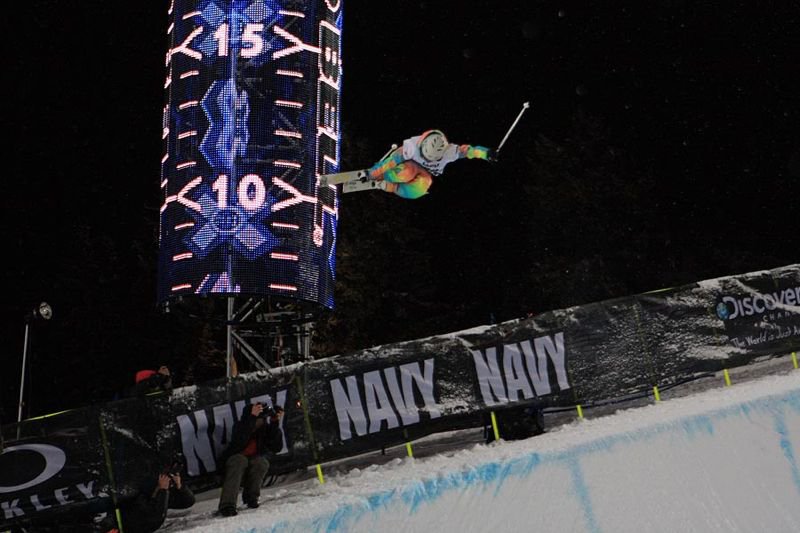 Virginie Favre
Just missing the podium tonight was Roz Groenewoud, who after having a tough time on her first two runs pulled it all together on her third, throwing a 9, a few 5's and a switch 5 at the bottom.
Roz Groenewoud
This left a familiar scene on the podium, with the three ladies who have been on top of the women's pipe scene for years continuing their dominance. Taking home bronze was Jess Cumming, who went huge from top to bottom and threw down a smattering of 5's and her trademark 7 at the bottom.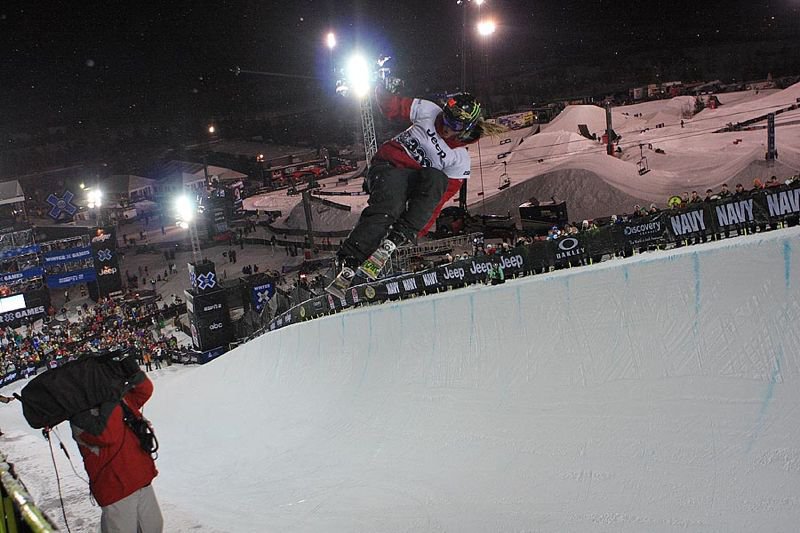 Jess Cumming
In the silver medal position was Jen Hudak, who absolutely brought the thunder tonight right off in the bat in her first run, going bigger and skiing better than she ever has by throwing a large and in charge 9 on her first hit, two alley-oop 5's and a wicked 7 at the bottom.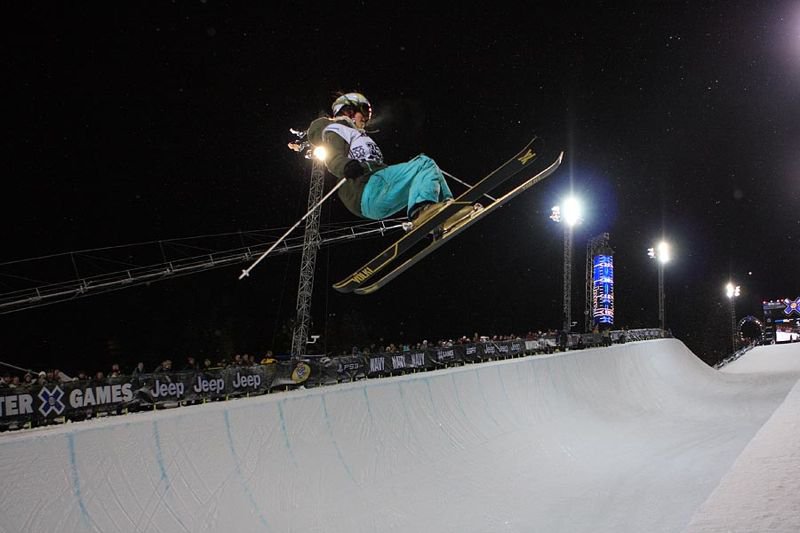 Jen Hudak
Her first run planted her atop the leader board and virtually everyone thought she was going to go home with gold around her neck, until the last possible second when Sarah Burke dropped in for the final run of the night. Sarah as usual was going bigger than anyone, and last night was no exception, to the point where her first hit 9's were as big as some of the guys. Sarah's first run was amazing but it wasn't enough to knock off Jen, so on her second she brought it to a whole new level, throwing a gigantic first hit 9...into an alley-oop flair/flatspin 5 variation. And although she landed it, she popped a bit too hard and landed near the bottom of the tranny, causing her to not have enough speed for her next hit. So when the time came for her last run, with the massive crowd behind her screaming their asses off, Sarah dropped in and went bigger than any woman in the history of pipe skiing, throwing a huge cork 9, left and right 5's, and a flawless 7 at the bottom...and taking home her third consecutive gold medal in X-Games womens superpipe.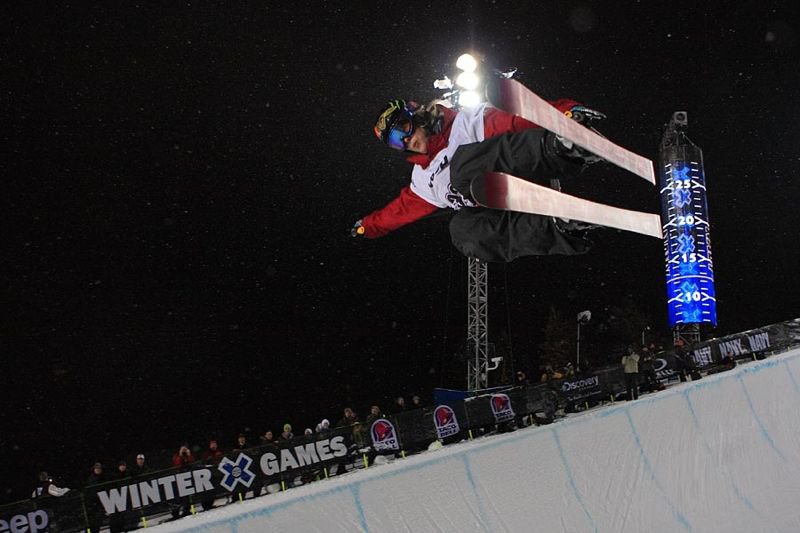 Sarah Burke
Women's slopestyle is about to go off here today in Aspen and we'll have a full update on it within a few hours courtesy of the man himself, Mike Rogge, along with another installment of NSTV to go with it. Be sure to check out our most recent episode from yesterday's slopestyle practice that we'll be dropping shortly. Stay tuned...
Results
1) Sarah Burke - 93.33
2) Jen Hudak - 92.66
3) Jess Cumming - 84.00
4) Roz Groenewoud - 81.00
5) Virginie Faivre - 79.66
6) Angeli VanLaanen - 76.33
7) Grete Eliassen - 69.00
8) Mirjam Jaeger - 64.33