Words by Mike Rogge
Photos by John Vandervalk (http://www.majestyphoto.com)
Terrible weather continued today here in Aspen as the 'wintery mix' unforgivingly fell from the sky. Today the ladies showed the world they're tough as nails as they battled through speed issues and bad weather in the first ever women's slopestyle event here at Winter X Games 13.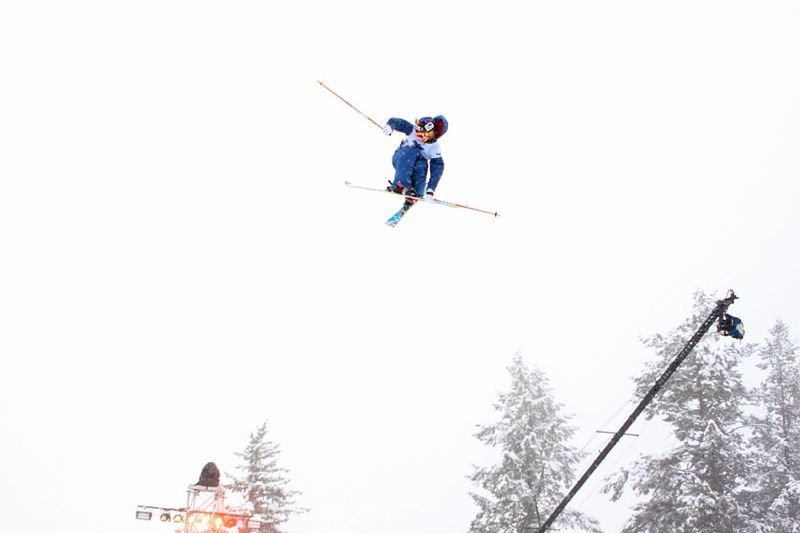 Keri Herman
Landing in the third spot with technical rail tricks, including an epic 270 disaster on the down-flat-down box, was Kaya Turski. Kaya skied strong throughout the day and will be taking the bronze back to Quebec.
Grete Elliasen, no stranger to the podium, took home the silver medal with her trademark style, impressive rail skills, and once again proved she can dominate slopestyle and halfpipe competitions.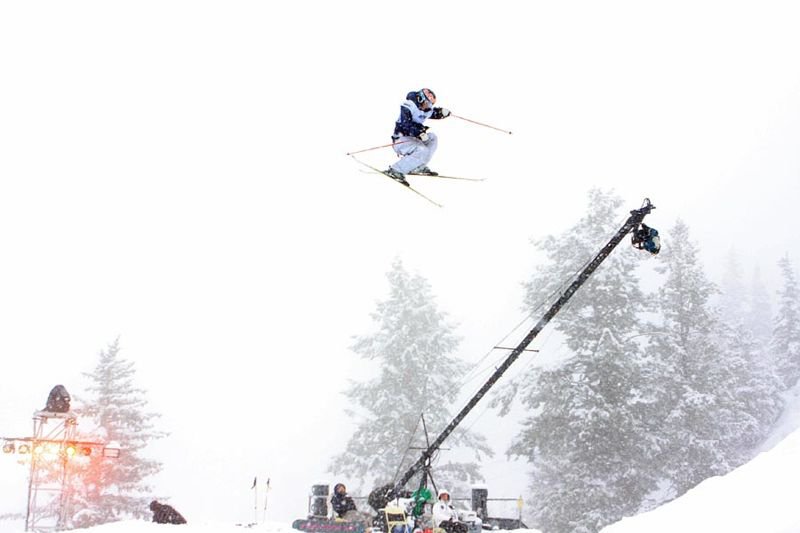 Grete Eliassen
The lady taking home the Gold was the Aussie Anna Segal. Whoa Anna Segal. On a personal note, I'd like to thank Ms. Segal for returning the lincoln loop to the slopestyle show. Thanks Anna. Enjoy that Gold, you deserve it.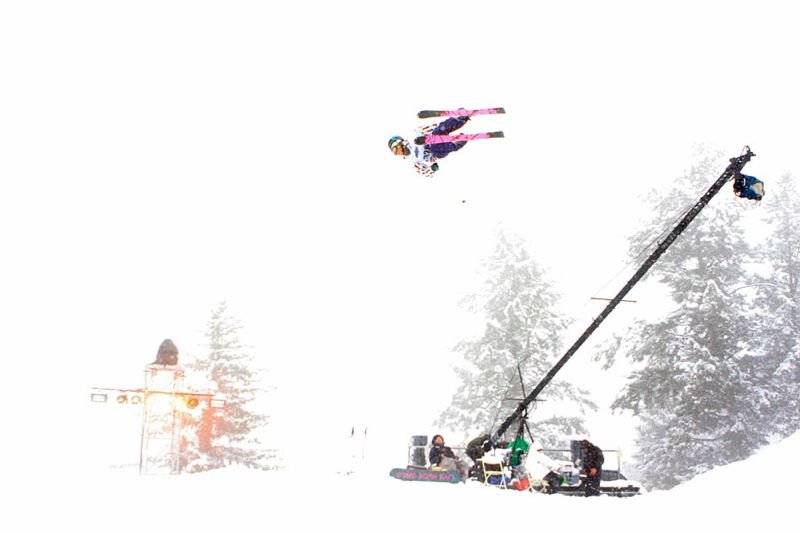 Anna Segal
On a more serious note, Kim Lammare went down with a knee injury and women's skiing pioneer Sarah Burke went down with a back injury. As of right now, it looks like both are going to be alright and please join us in sending positive vibes their way.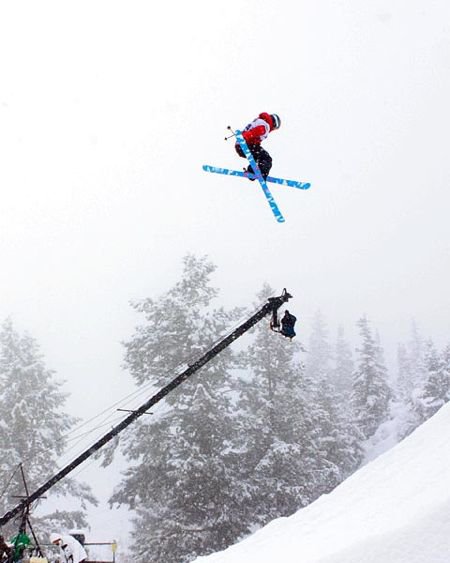 Sarah Burke
Big air begins in an hour, which will see Jon Olsson, PK Hunder, Jacob Wester and Simon Dumont square off against eachother, and you will have the chance to put on your judging hat. Watch it live tonight, text in, and vote for the winner. Yep, that's right, tonight's winner will be 100% chosen by the public. You guys. God help us.
Also feast your eyes on the latest episode of NSTV below, and be sure to check out the other one we just dropped as well on yesterday's men's slopestyle practice. Enjoy!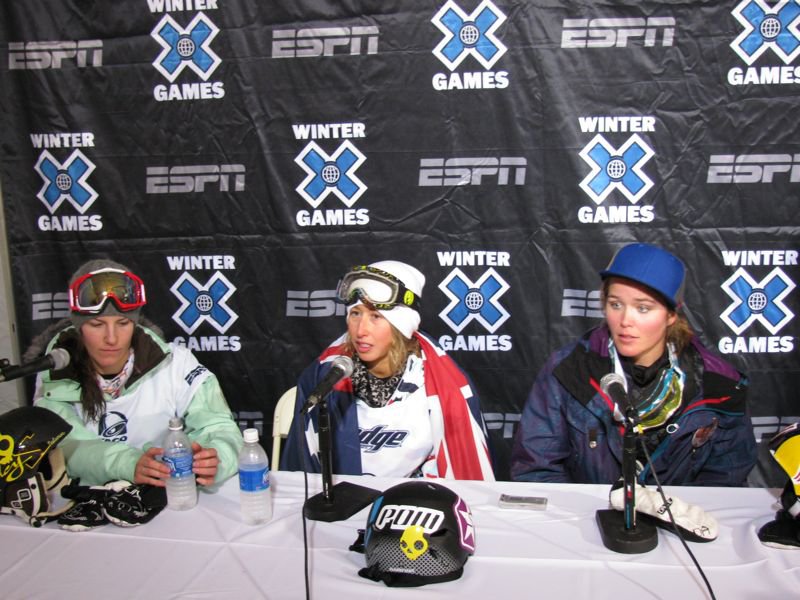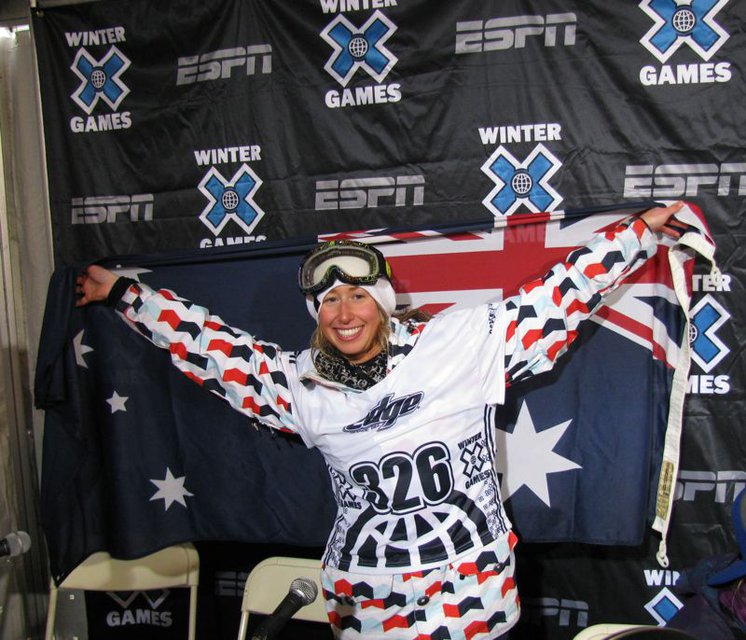 Results
1) Anna Segal - 85.00
2) Grete Eliassen - 79.00
3) Kaya Turski - 76.33
4) Keri Herman - 63.33
5) Megan Olenick - 61.33
6) Kristi Leskinen - 50.00
7) Sarah Burke - 42.00
8) Kim Lammare - 19.00