Words & photos by John Vandervalk
Video by Craig Lamond (Frnt Row Productions)
Following men's slopestyle prelims it was the ladies' turn to shine during their slopestyle finals. The first few beauties had trouble completing the intimidating course, but since it was a best of three runs they picked up the slack throughout the day with some seriously impressive skiing much to the delight of the respectable crowd in attendance.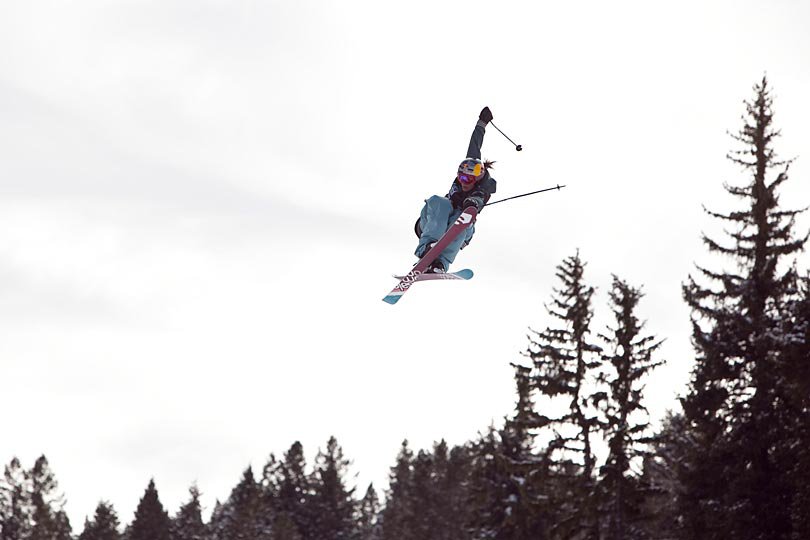 Kaya Turski
To say that Kaya Turski owned the field would be an understatement bigger than some of her airs, as each of her runs was bigger and better than the last even when she knew she had secured her first ever X Games gold medal. Kaya, who has been training hard all season for this moment and is unquestionably leading the charge in the progression of women's park skiing, said that it was a life long dream come true. Her last run included a picturesque switch 9 with a huge switch 7 on the money booter at the bottom amongst other stunning trickery.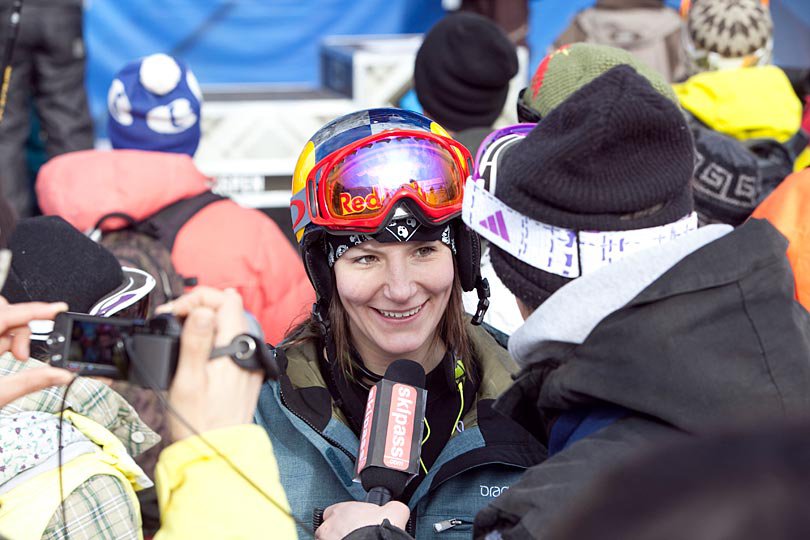 Kaya's Salomon teammate, the fun loving and alway stoked Keri Herman, ended up in second with a solid a 5 and 7, while Grete Eliassen rounded out the podium with a similar run.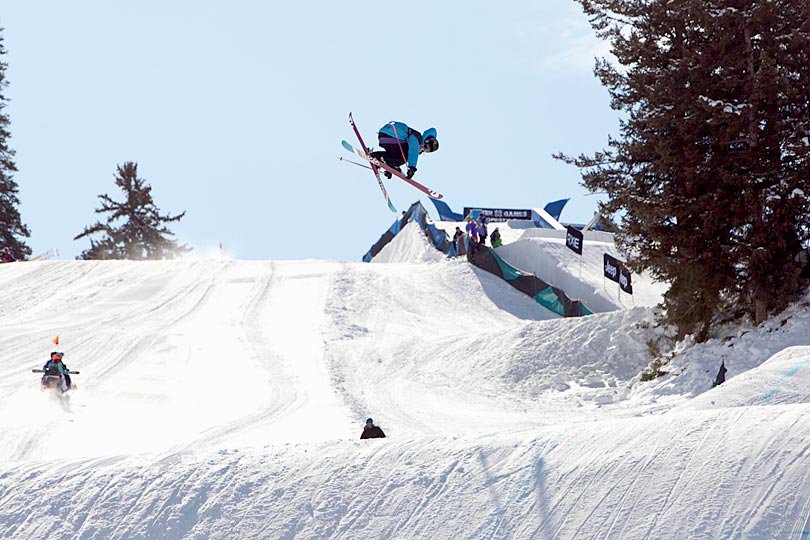 Keri Herman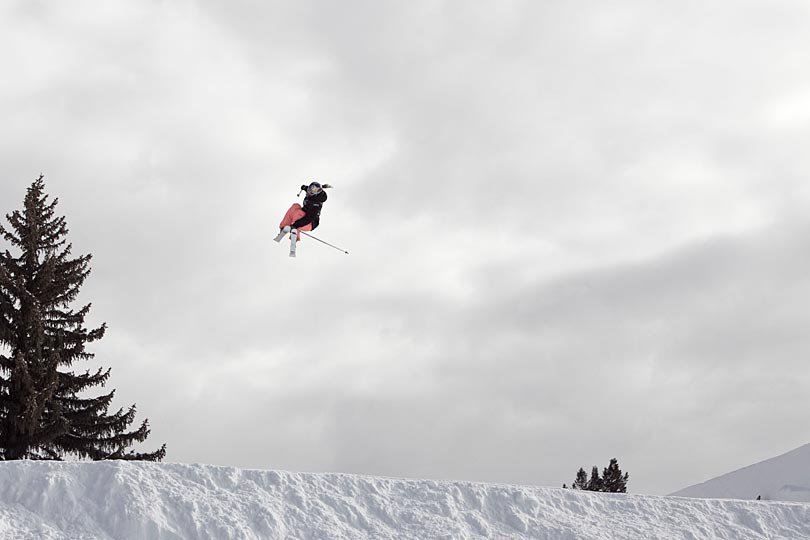 Grete Eliassen
Ashley Battersby returned to X Games today after years of nagging knee injuries, and proved she's back by going bigger than ever with a 450 off the cannon box and a huge 7 along with her A+ brand of rail technicality, ending up just shy of the podium with a more than respectable fourth place, while the wonderful Megan Olenick trailed just behind her in fifth.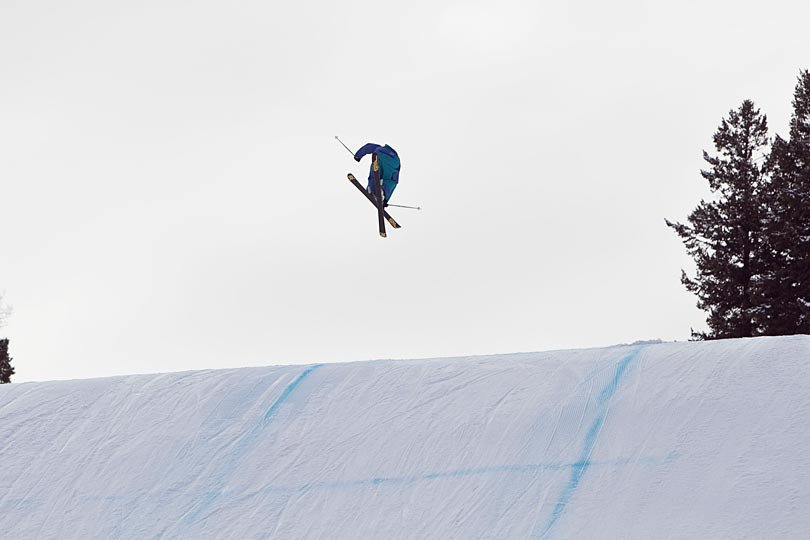 Ashley Battersby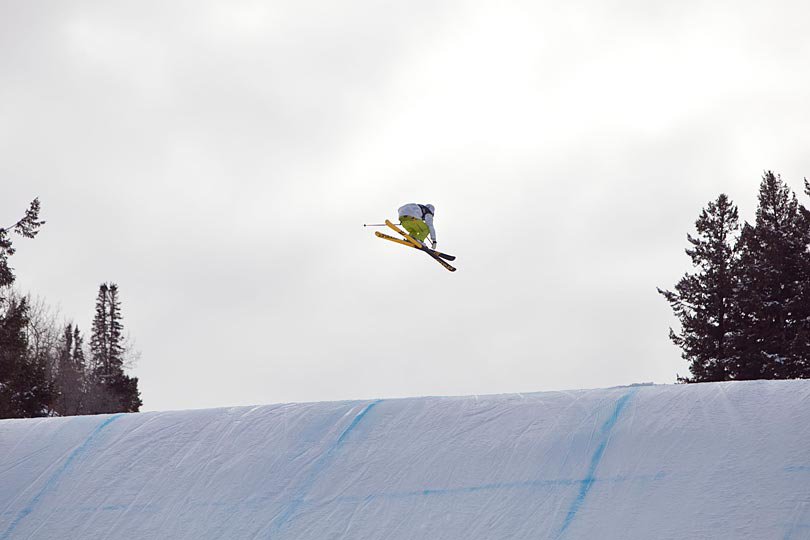 Megan Olenick
And the one and only Sarah Burke, who suffered a seaon ending injury during last year's X Games slopestyle finals, went for broke on her last run and and attempted a huge 12! Unfortunately she couldn't put it to her feet but received a standing ovation from everyone in attendance for wo-manning up for the first ever 12 to be thrown by a female freeskier in competition. She would eventually finish in 7th but will be trying her damndest to four-peat in tomorrow night's pipe finals.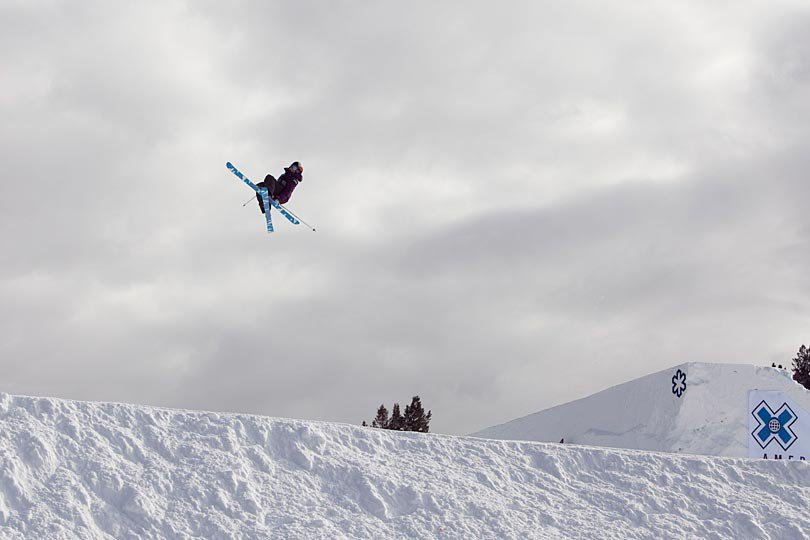 Sarah Burke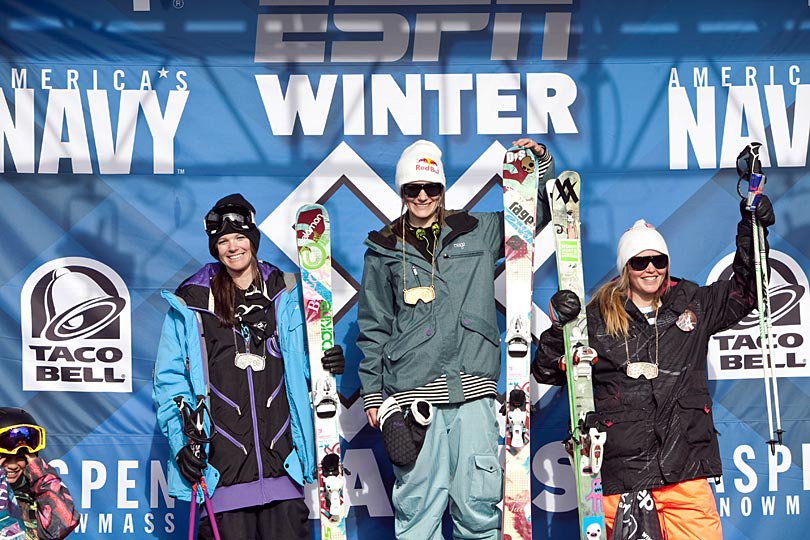 Keri Herman (2nd), Kaya Turski (1st), Grete Eliassen (3rd)
Results
1) Kaya Turski - 96.66
2) Keri Herman - 85.00
3) Grete Eliassen - 84.33
4) Ashley Battersby - 83.66
5) Megan Olenick - 79.33
6) Sarah Burke - 64.66
7) Kristi Leskinen - 50.66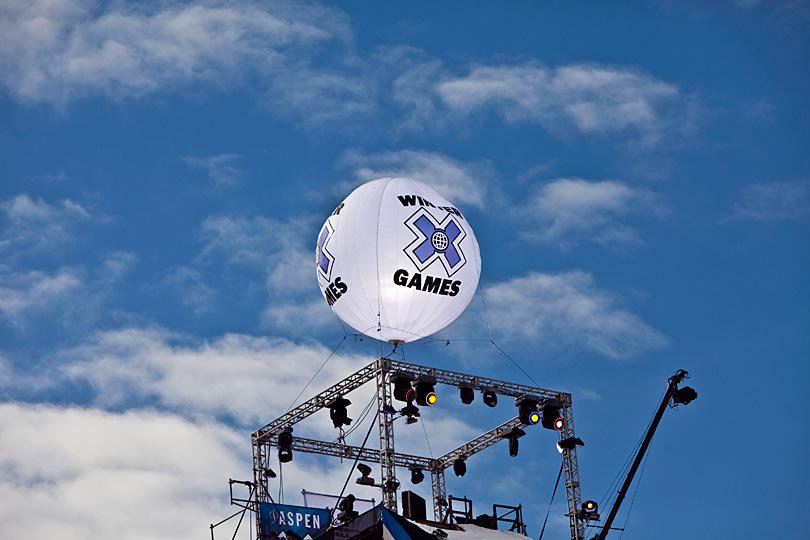 Stay tuned for more from Winter X Games 14, which continues tomorrow afternoon with Women's Superpipe Finals and the always entertaining Big Air.
Day 2 Highlights. Video by Craig Lamond of Frnt Row Productions