Words by Jeff Schmuck
Photos by John Vandervalk
Video by Christian Sander
We're halfway through the third and final day of the freeski side of things here at Winter X Games 16 in Aspen, Colorado, where Women's and Men's Ski Superpipe Finals just wrapped up under toasty bluebird skies.
Up first was the action-packed and incredibly emotional Women's Ski Superpipe Finals, where all of the ladies were skiing with heavy hearts and plenty of smiles in honor of Sarah Burke. All eight competitors gave it their all in what was without question one of the most progressive women's ski superpipe contests to date, and needless to say...Sarah would have been proud.
Picking up the win and her first X Games gold medal (as the only other three women who've won it are Sarah Burke, Grete Eliassen and Jen Hudak, who is out for the season with a knee injury), was an obviously emotional Rosalind Groenewoud, who did it all for her teammate and friend Sarah Burke today. Roz kicked off her run with the biggest straight air she's ever done, to right 9, left 5, right 5, left 7 and capped it off with a switch 5.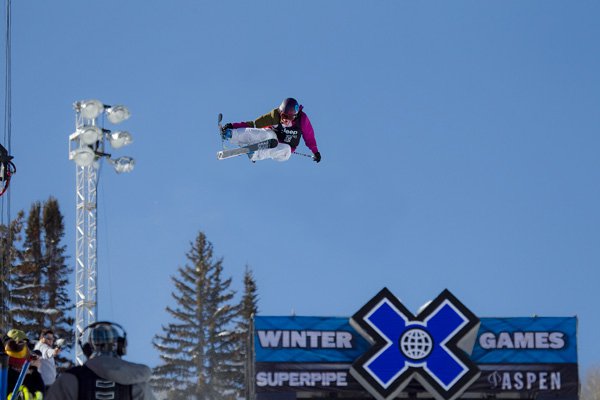 Rosalind Groenewoud
Right behind her in second was Maddie Bowman, who picked up her first X Games medal to complement her win at the second stop of the Winter Dew Tour last weekend, while Brita Sigourney laid down a 9 at the top and a gigantic and perfectly stomped 10 at the bottom to round out the podium in third.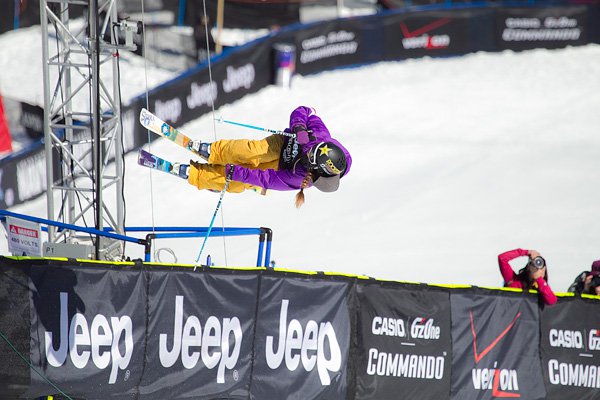 Maddie Bowman
Brita Sigourney
Fourth place went to Anais Caradeux, with Devin Logan in fifth, Keltie Hansen in sixth, newcomer Dara Howell in seventh and Megan Gunning in eighth, and virtually all of them followed in Sarah's pioneering footsteps by putting down 900's, including an attempt at back-to-back cork 9's from Gunning.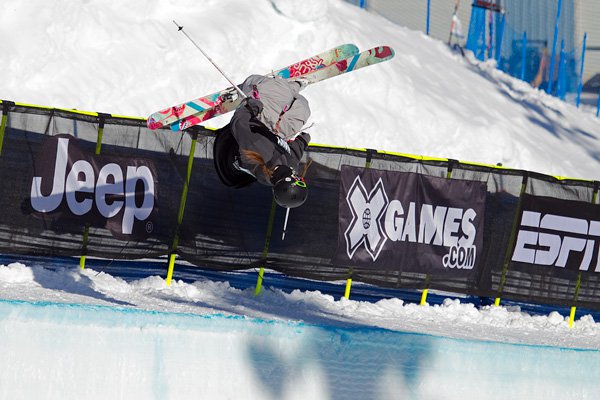 Megan Gunning
Women's Ski Superpipe Finals Results
1) Rosalind Groenewoud - 93.66
2) Maddie Bowman - 92.00
3) Brita Sigourney - 90.66
4) Anais Caradeux - 89.00
5) Devin Logan - 87.66
6) Keltie Hansen - 86.33
7) Dara Howell - 70.66
8) Megan Gunning - 49.00
To see how this event affects the AFP rankings, go to afpworldtour.com.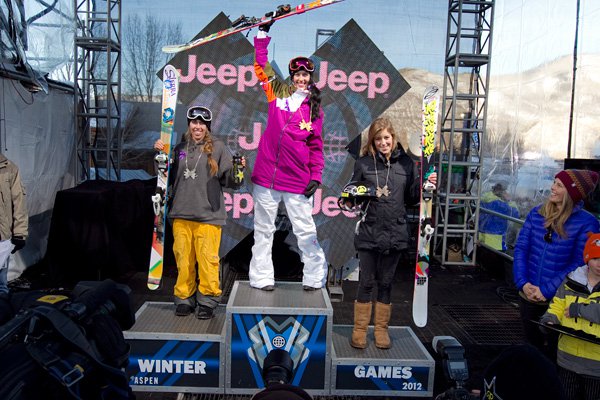 Maddie Bowman (2nd), Rosalind Groenewoud (1st), Brita Sigourney (3rd)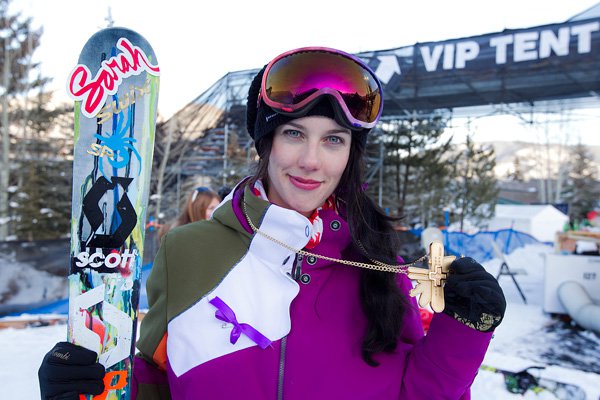 Right after the ladies it was the gentlemen's time to shine in the immaculate and perfectly sculpted 22-foot work of art, and once the smoke had cleared and dust had settled on what could be easily hailed as the most exciting men's ski superpipe contest ever, it was a slightly different looking podium than we're accustomed to seeing at Winter X Games.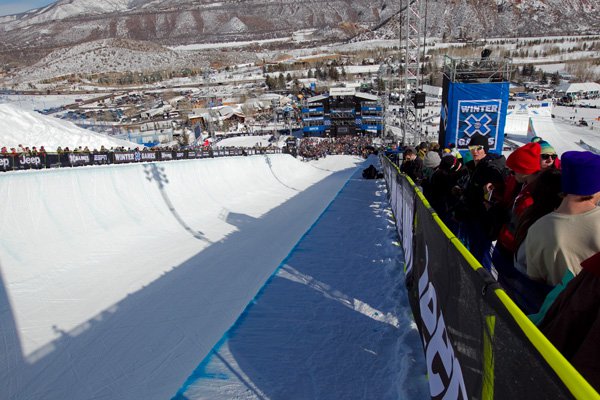 Earning and deserving the top spot and his first ever X Games medal today after his big win in prelims last night was David Wise, who put down a flawlessly executed run that began with a first hit switch double 10, to right 9 blunt, left 9 high mute, to a ridiculously large and in charge alley-oop left flat 5 tail, and finished strong with a perfect double cork 12 mute.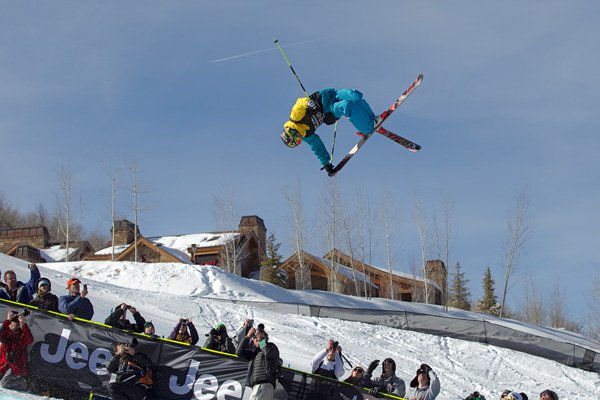 David Wise
In second was the cinderella story of the competition, Noah Bowman, who was an alternate coming into the event and only able to compete after Nils Lauper pulled out due to injury. After taking advantage of the situation by placing sixth in last night's prelims to score himself a spot in finals, Noah rose to the occasion today with a silky smooth run that was highlighted by the first ever switch alley-oop double flat spin 9 to be thrown in a competition.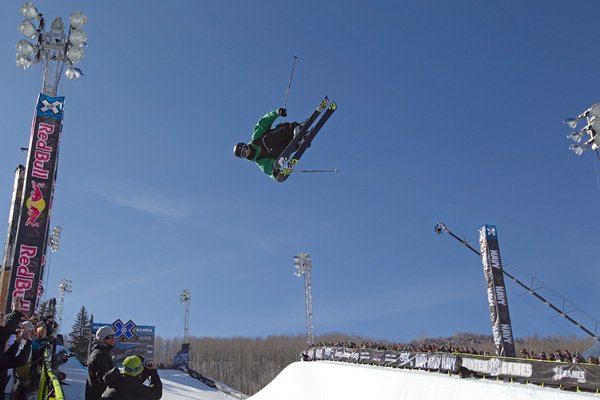 Noah Bowman
And taking the bronze medal home (which is just down the road) was Aspen local Torin Yater-Wallace, who unleashed some of the biggest airs of the day throughout the competition, particularly on his gargantuan right side double cork 12 mute and double flair.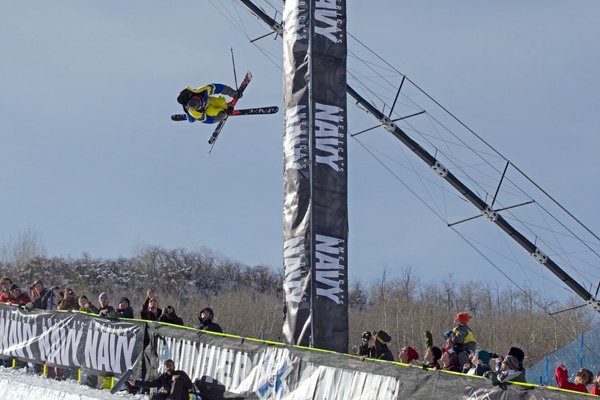 Torin Yater-Wallace
Surprisingly missing the podium in fourth was two-time X Games gold medalist Kevin Rolland, who put down three doubles in a row (back-to-back double flairs to dub cork 12) on his second run, but then unfortunately and unusually crashed on a double cork 12 during his third and final go at it, causing him to end up just .33 points behind Torin.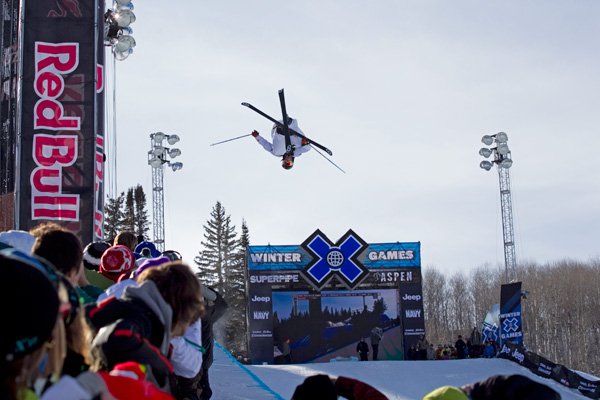 Kevin Rolland
Fifth place went to Tucker Perkins, with Simon Dumont in sixth, Mike Riddle in seventh and Justin Dorey in eighth, who nearly laid claim to the best ski halfpipe run of all time with a first hit dub 12 blunt, to right 9, alley-oop right flat 5, alley-oop left double flat spin 7 to an attempted switch double 10, before somehow walking away from one of the gnarliest and scariest crashes ever seen.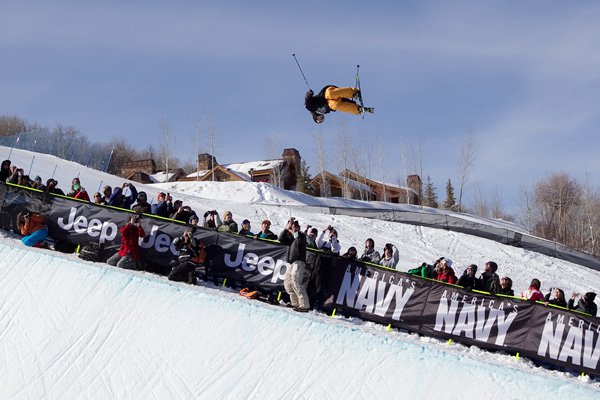 Justin Dorey
Men's Ski Superpipe Finals Results
1) David Wise - 93.00
2) Noah Bowman - 90.00
3) Torin Yater-Wallace - 89.66
4) Kevin Rolland - 89.33
5) Tucker Perkins - 88.33
6) Simon Dumont - 87.00
7) Mike Riddle - 80.33
8) Justin Dorey - 38.33
To see how this event affects the AFP rankings, go to afpworldtour.com.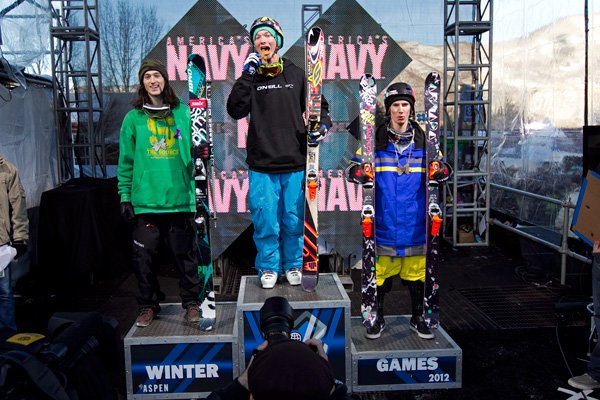 Noah Bowman (2nd), David Wise (1st), Torin Yater-Wallace (3rd)
Stay tuned for our final update from Winter X Games 16 in Aspen, Colorado (along with the third episode of our behind the scenes coverage, which includes interviews with Henrik Harlaut and Phil Casabon, Tanner Hall, today's winners and more), which concludes tonight with the final freeski event on the schedule, the always exciting and crowd-pleasing big air, which you can watch tonight at 6:45pm MST live on ESPN.
Behind The Scenes at X Games - Episode 4