ESPN has announced the winner of the official Winter X Games contest "Test Your Medal", revealing the design for the Winter X Games Aspen 2012 medals. The winner of the contest is 30-year-old Joe Hodnicki, a surf board shaper with a degree in Molecular Genetics from the Greater New York Area. Joe's design will be made into the 16th Winter X Games medal and will be the first medal to represent all of the sports featured at Winter X Games.
"In this design I am taking another approach at incorporating all the elements of the X Games, snowboard, skiing, and snowmobiling, all the while creating the "X" shape and texturing the medal at its different levels with help with the contrasting," said Joe regarding the inspiration of his design.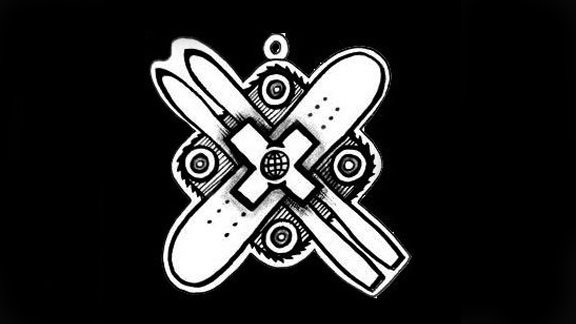 Hodnicki's winning design will serve as the concept and inspiration for Winter X Games Aspen 2012 medals.
ESPN opened the contest to the public in October and entries poured in from all over the nation. The contest was posted on xgames.com and featured on social medial pages, facebook.com/xgames, xgames.tumblr.com and twitter.com/xgames. Sixteen semi-finalists were chosen by ESPN before the contest then went out to a fan vote, narrowing the list down to three finalists: Gar Hoover of Michigan, Steve Winiarz from Connecticut and Joe Hodnicki.  Fans then voted for their favorite finalist, choosing Joe's design as the favored for the Winter X Aspen medals. Joe will receive his own set of Winter X Games medals and recognition as this year's medal designer on the Winter X telecast. The top three designers will also receive Winter X Games prize packs with official X Games merchandise.
For more on the Winter X Games Aspen medal design and to see the other finalists, go to http://www.xgames.com.