Big air Qualis just went down in Oslo. Spins were spun, corks were corked and missed grabs pretty much defined who made finals with all but 3 guys landing at least one of their two runs. Fabian Boesch somehow managed to get a triple cork 16 around on the city jump style jump and take the first place qualifier spot. Oystein and Henrik (steezy Bio 12 safety) rounded out the top 3.
https://www.facebook.com/swissfreeskiteam/posts/1120657554645311
Sadly Vini $ couldn't put down his trademark switch cork 5 revert (have we got a majority decision on what to call this yet?) and so failed to make the cut having won the last 2 Big Airs at Fenway and Frostgun. Finals are tomorrow night so trawl the internet for a live stream or check back to find out who takes the win in the first ever X Games City Big Air then.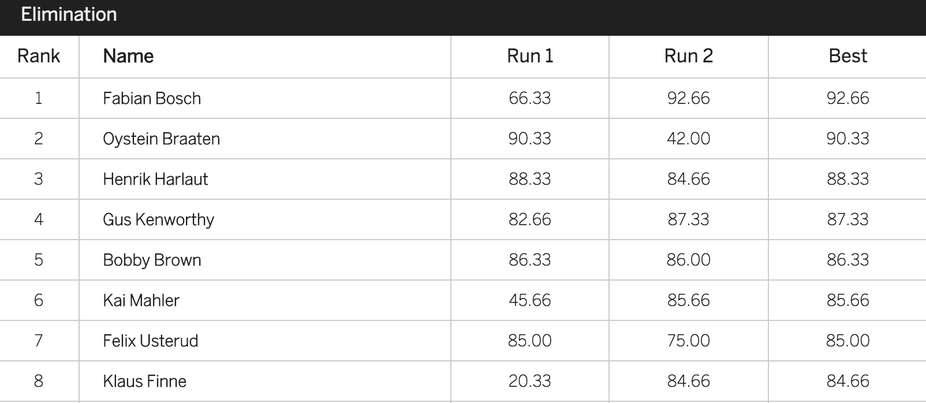 Cut Off