Words: Jeff Schmuck
Photos: John Vandervalk
Winter X Games 14 in beautiful Aspen, Colorado has officially come to an end, and what a way to cap off an amazing and historic week in action sports with men's ski superpipe finals and pipe high air.
The good weather we've been blessed with all week in Aspen threatened to take a touch of an ugly turn this evening, as storm clouds converged on Buttermilk from all directions, causing it to snow lightly at the beginning of finals. However once things got going Mother Nature did the eight finalists a solid by allowing it to clear up, and they paid her and the large and loud crowd in attendance back by putting on what could easily be labeled the most exciting and impressive pipe contest in the history of our sport.
In eighth place was Peter Olenick, who was putting down the most intense run of his life with a alley-oop double flatspin, to left 9, to right 9, to whiskey flip into a trick that he can normally do in his sleep, an alley-oop flatspin, but he unfortunately caught his edge on take off and hit the deck, and didn't bounce back...until later in the evening.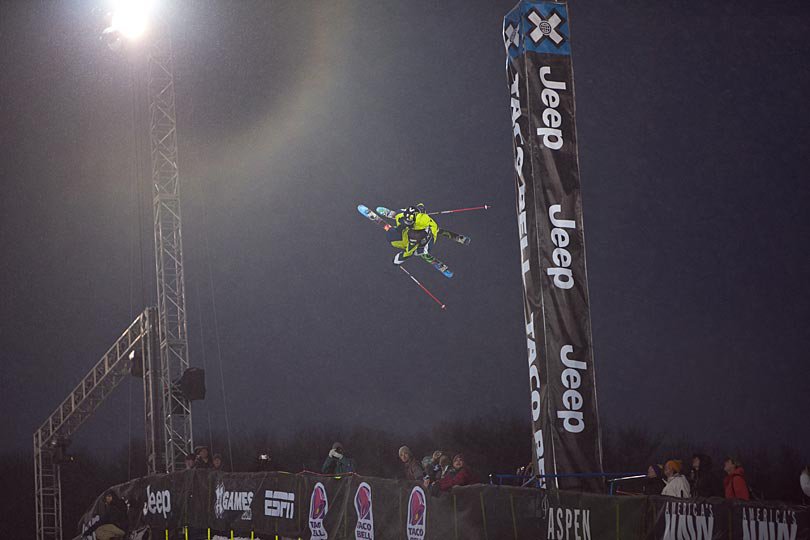 Peter Olenick, mid alley-oop double flatspin.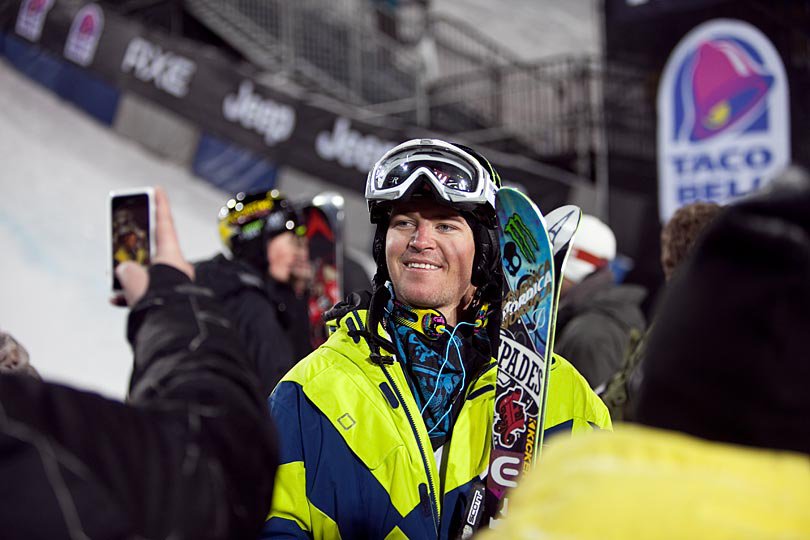 Much like during last night's prelims, Colby James West was giving new meaning to the term technicality, laying down some incredibly smooth runs and ending his tenure at X Games in seventh place.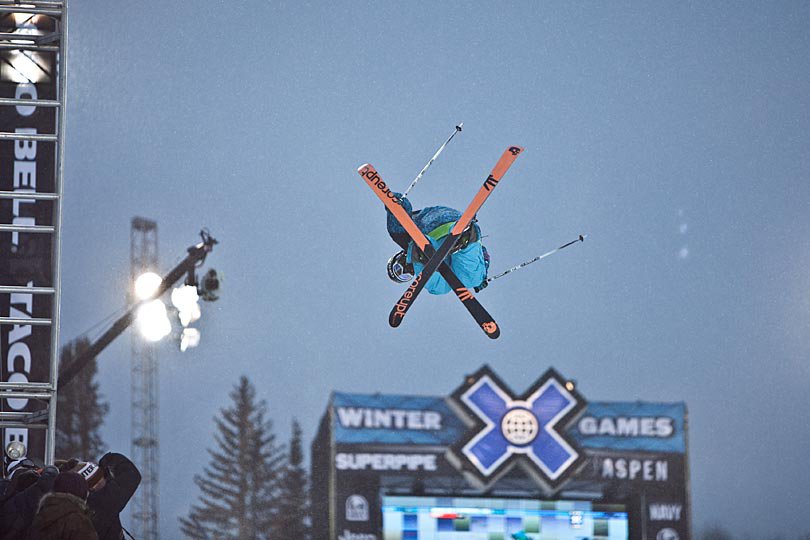 Colby James West
Tucker Perkins was on a mission tonight. The often overlooked dark horse fell on his first run but then busted out two back-to-back flawless ones, with doubles, left and right 9's and a series of switch hits, eventually ending up in sixth.
Tucker Perkins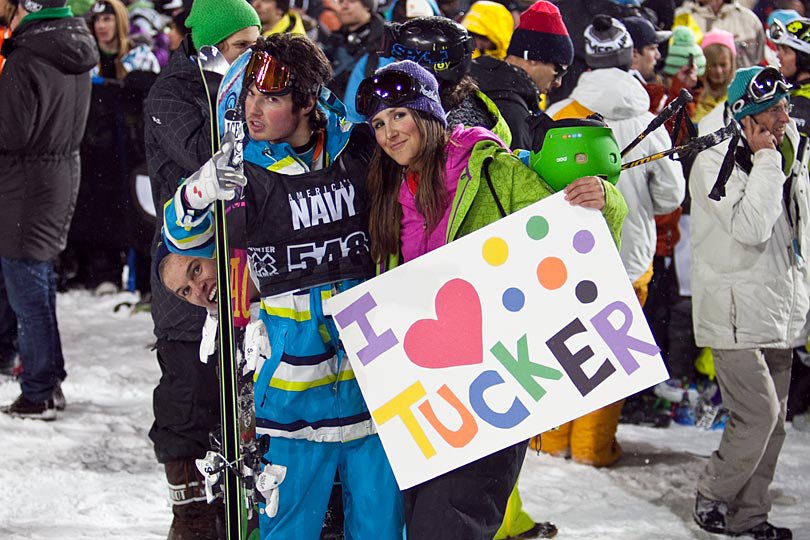 What Casabon is to slopestyle, Duncan Adams is to pipe. The style master performed a quiver of silky smooth and double-less maneuvers tonight, including some 3's and switch 180's with perfectly held grabs that received many a ooh's and ahh's from the athlete corral at the bottom, and it was nice to see the judges reward him for it with a respectable fifth place.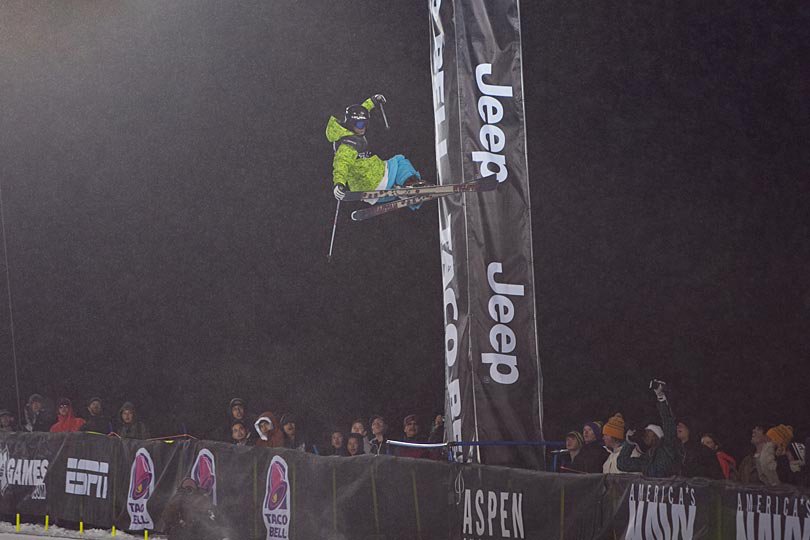 Duncan Adams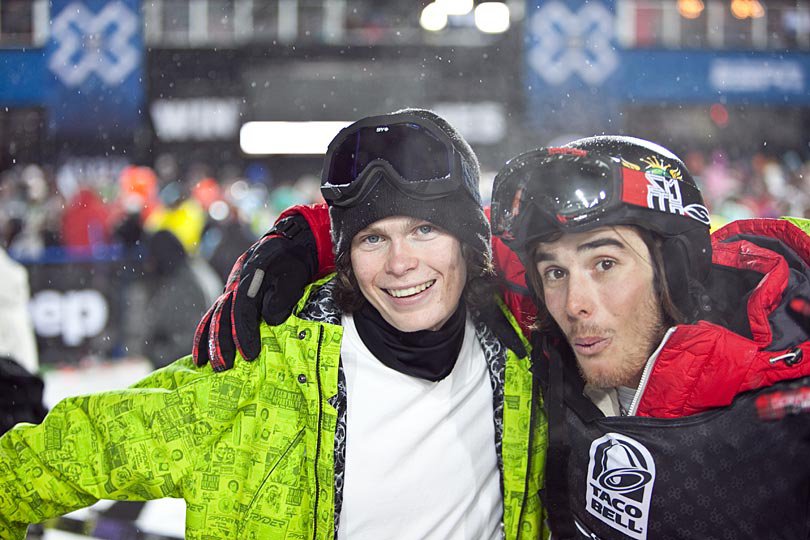 Just missing the podium in fourth was Simon Dumont, who was straight up given'er all night, which was a story unto itself after his vile crash a few days back that caused many to initially question if he would even compete. But if you know The Dumont, you know that he'd have to be chained to a steel reinforced beam to be stopped from doing what he does best, and as a result the multiple X Games medalist came right out of the gate swinging with gigantic left and right 9's, a huge double, an alley oop 7, to switch 7, to alley oop 10.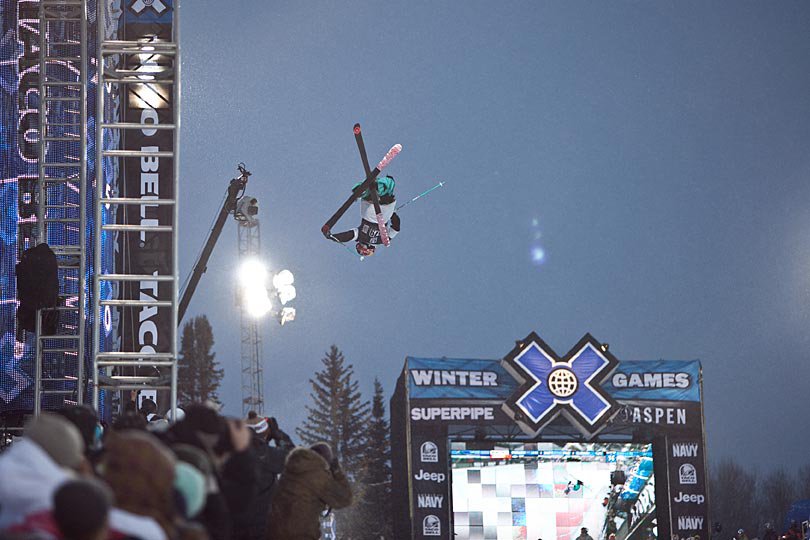 Simon Dumont
Taking his second trip up the X Games podium steps in as many years was Xavier Bertoni, who began his run with one of the biggest doubles of the evening, to left 9, to right 9, to a dirty flat 3, to right 9, to left twelve, and capped it off with one of the best fist pumps and biggest smiles I've ever seen.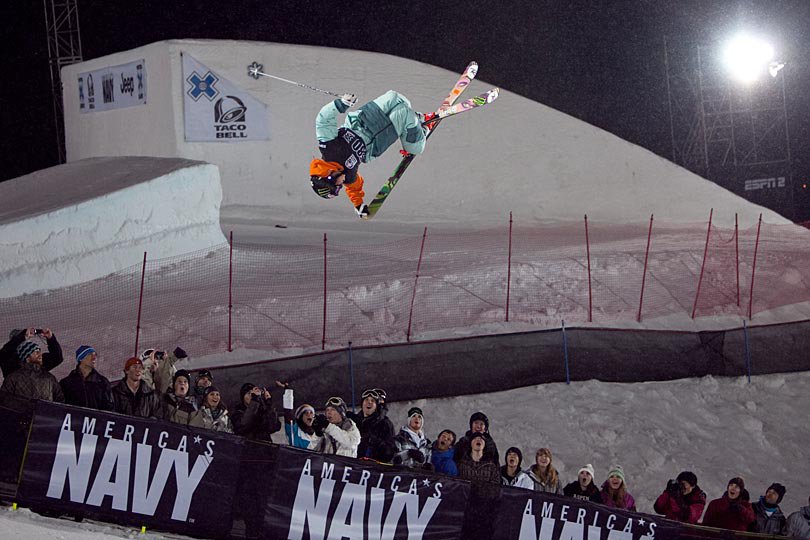 Xavier Bertoni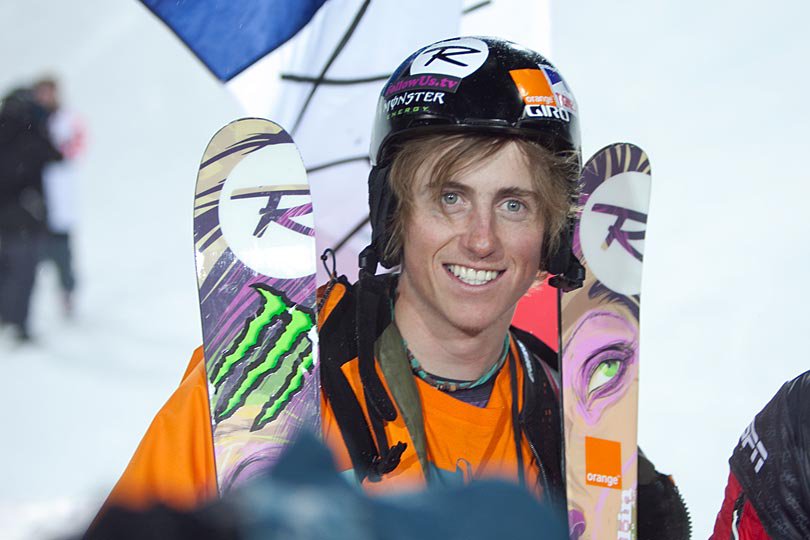 Just in front of him and the now proud owner of a silver medal was the incomparable Jossi Wells, who after being the only skier to compete all week long in big air, slopestyle and pipe showed why he is simply one of the best skiers in the game with a run so big, so technical, and so perfect that no words would do it justice. Be sure to check it out over at ESPN.com when it becomes available, as it will double as an instructional video on how to properly ski pipe.
Jossi Wells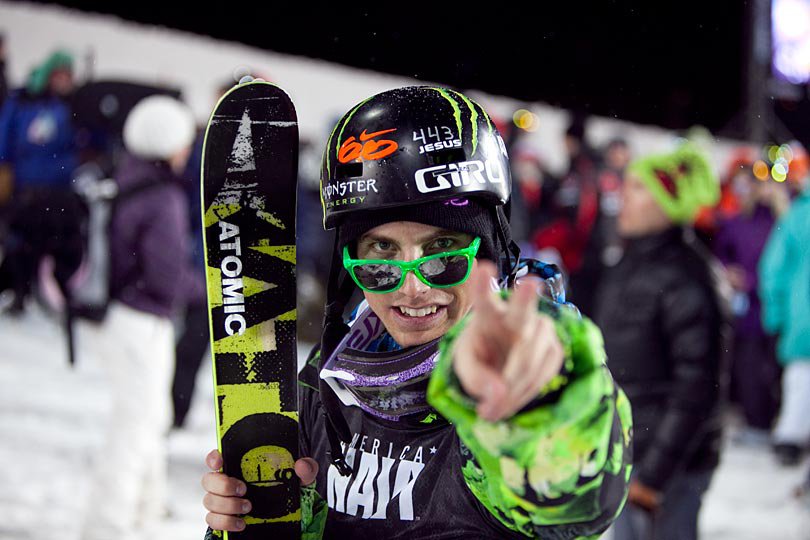 But the big story of the night was Kevin Rolland, who had this contest in the bag on his first run, but stepped it up in a ridiculous way on his second with a tweaked out mute grab on his first hit whiskey flip, to flat 3, to switch 7, to another whiskey flip, to the first ever double cork 12 landed in competition...which he grabbed the piss out of.
Kevin Rolland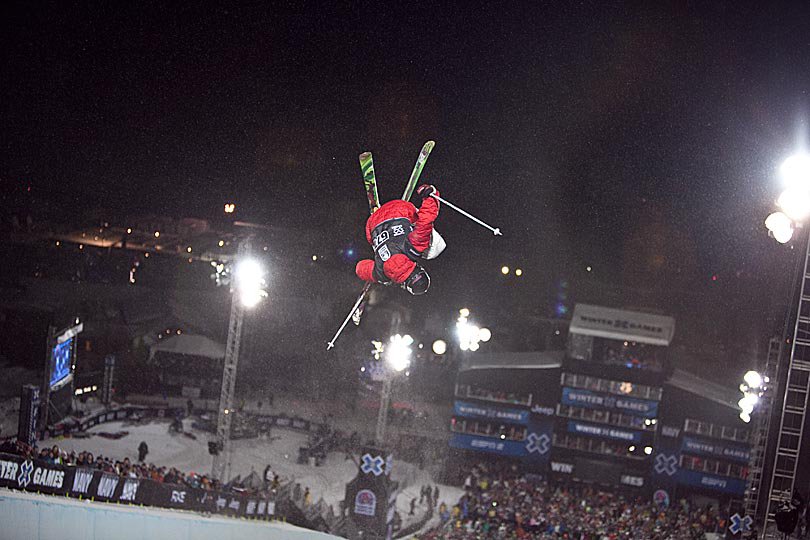 The France flags instantly started flying high, as Rolland and his best friend Bertoni were all smiles and hugs as they shared the X Games podium for their first time together with the equally stoked Jossi Wells.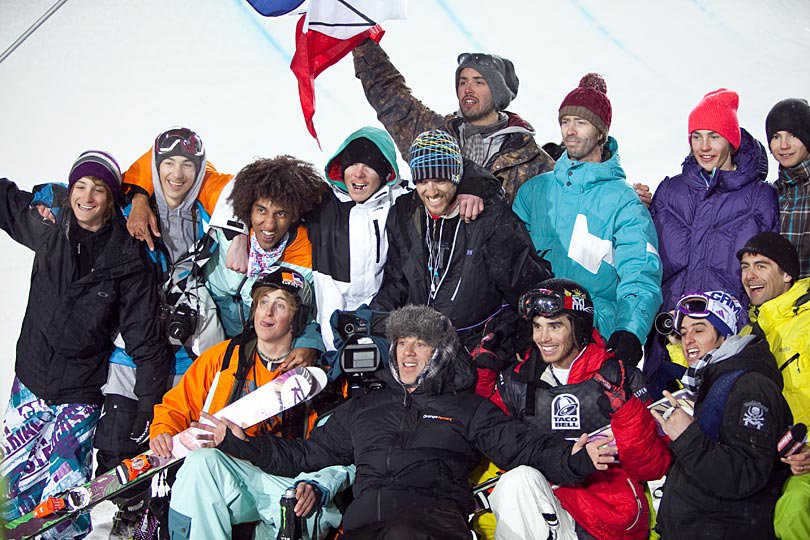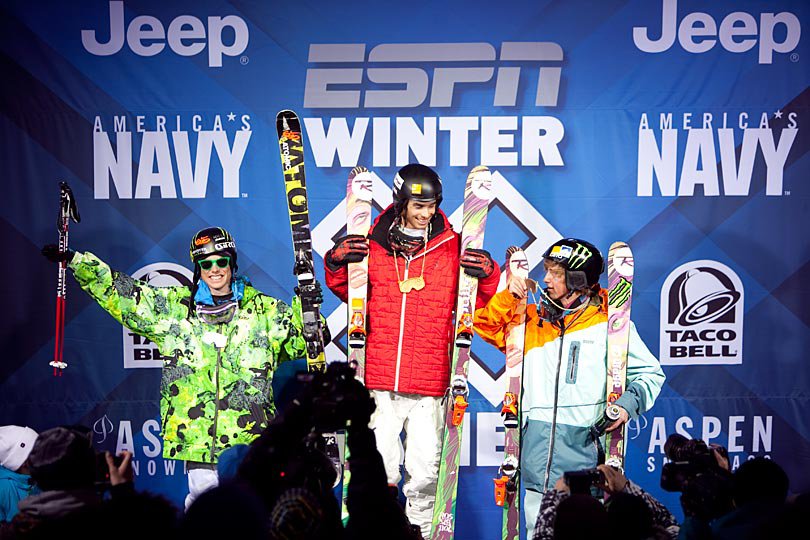 Results
1) Kevin Rolland - 95.00
2) Jossi Wells - 92.00
3) Xavier Bertoni - 90.00
4) Simon Dumont - 89.66
5) Duncan Adams - 88.33
6) Tucker Perkins - 85.00
7) Colby West - 81.66
8) Peter Olenick - 40.66
And since we're on the subject of BIG stories, shortly after the finals concluded it was time for the newest event at X Games, ski pipe high air. In contention was Rolland, Bertoni, Dumont, Olenick and Dorey and Riddle, who got another crack at glory after failing to make finals.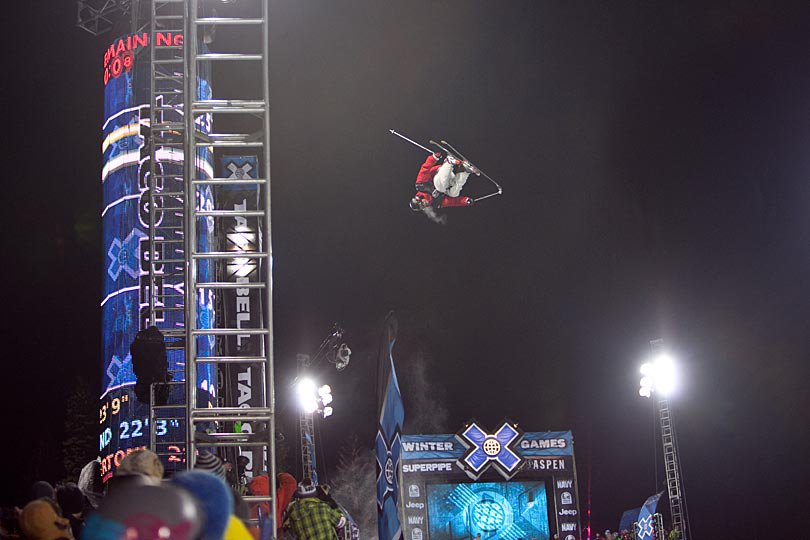 Kevin Rolland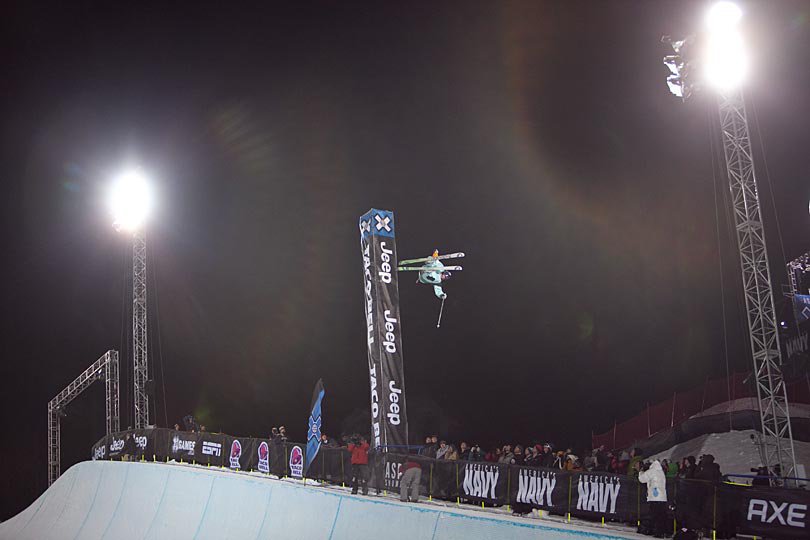 Xavier Bertoni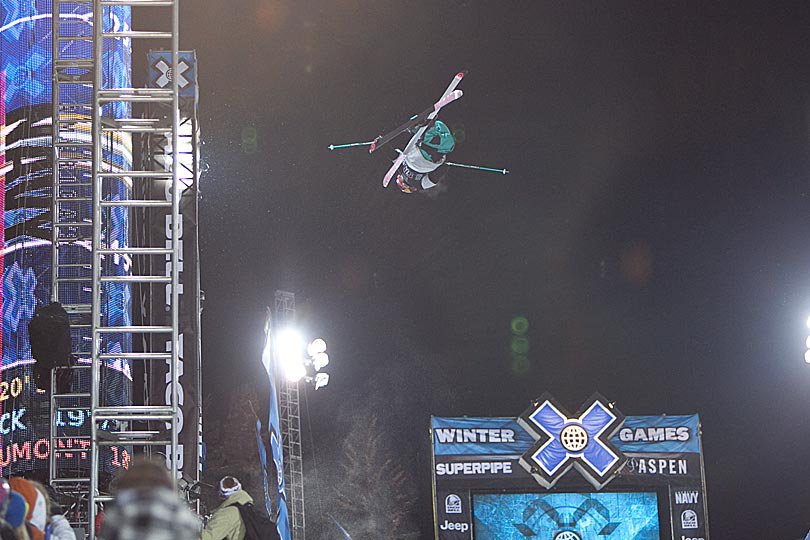 Simon Dumont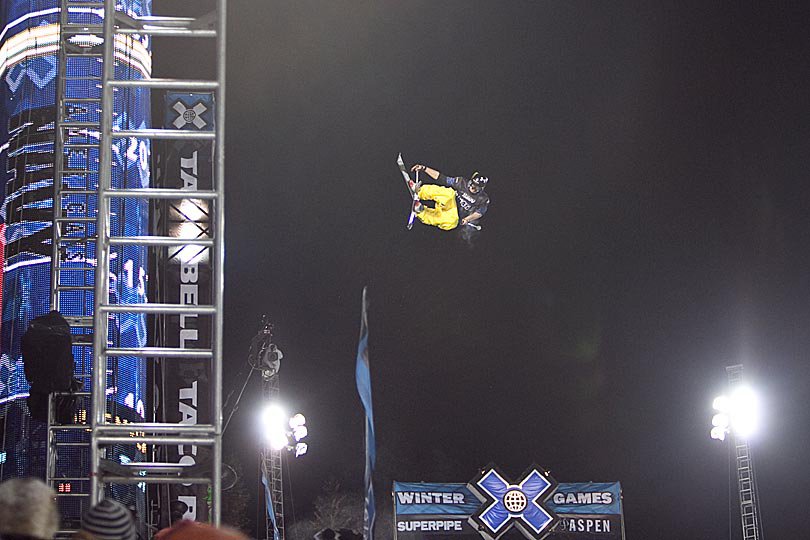 Justin Dorey
Mike Riddle
The rapid fire jam 20-minute jam session saw some of the biggest airs ever in a superpipe, including the eventual biggest one of all time. Rolland, Riddle and Dorey all held the lead at one point, until Pistol Pete Olenick showed everyone in the dying minutes on the countdown clock that he's still the boss by throwing a flatspin 5 24 feet, 11 inches out, and standing on top of the X Games podium for his very first time, with Justin Dorey in second and Kevin Rolland in third.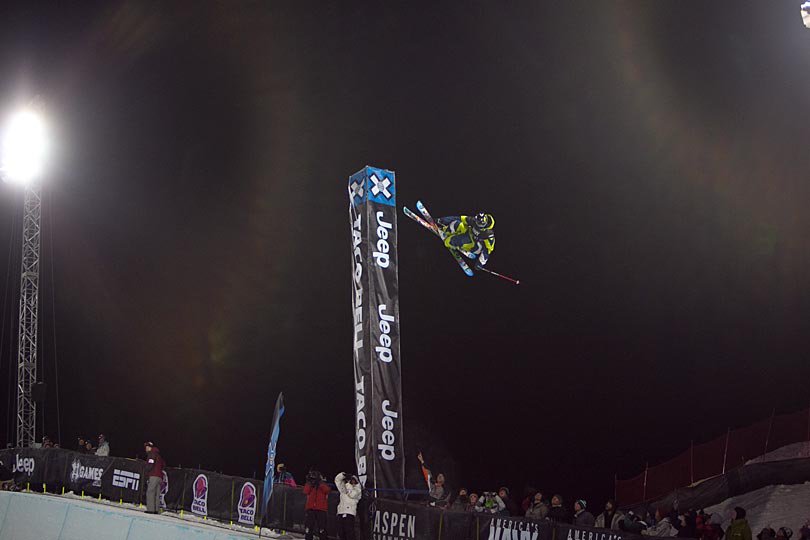 Peter Olenick...24 feet, 11 inches out.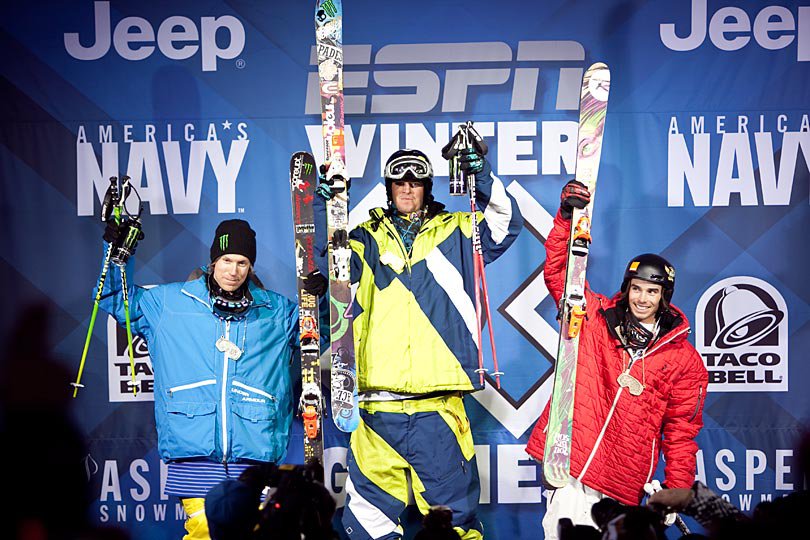 Results
1) Peter Olenick - 24 feet, 11 inches
2) Justin Dorey - 23 feet, 8 inches
3) Kevin Rolland - 23 feet, 4 inches
4) Mike Riddle - 23 feet, 1 inch
5) Xavier Bertoni - 23 feet
6) Simon Dumont - 22 feet, 6 inches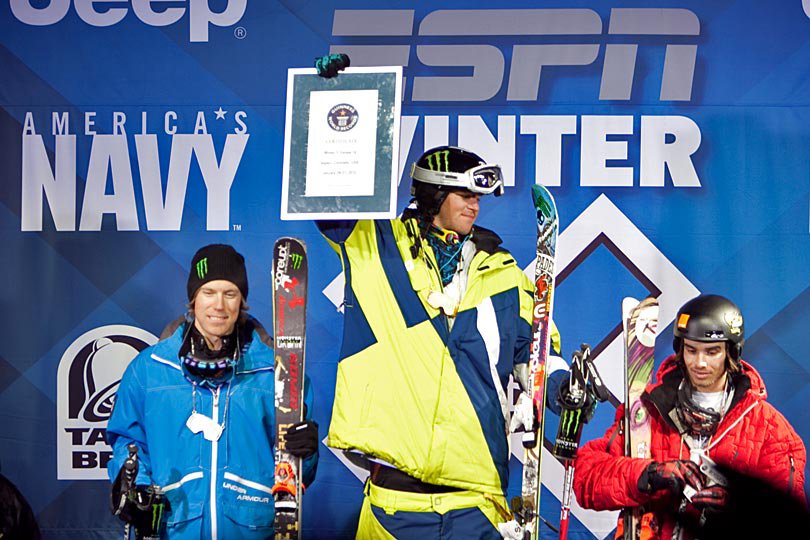 Peter Olenick...now in the Guinness Book of World Records.
In addition to the large cash purse he received for his feat, Peter was also awarded a coveted spot in the Guinness Book of World Records for largest air in a halfpipe. What a night.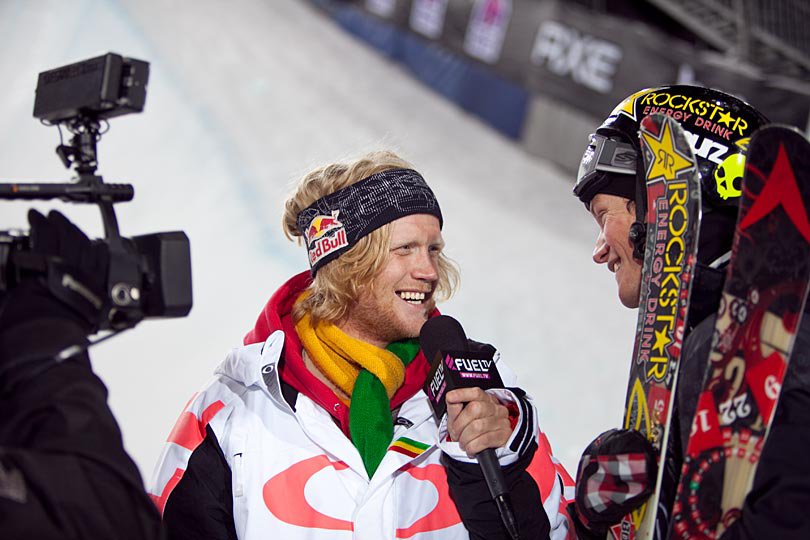 Tanner Hall & Mike Riddle
Big ups to Rolland and Olenick for their performance this evening, along with the red hot Bobby Brown, Jen Hudak and Kaya Turski. This concludes Winter X Games 14 in Aspen, Colorado, but be sure to stay tuned for more, as we'll be dropping another episode of NSTV tomorrow that includes interviews with tonight's winners and highlights from the last day of X.