Words: Jeff Schmuck
Photos: John Vandervalk & Dan Brown
Video: Christian Sander
Men's Ski Slopestyle Finals wrapped up earlier today in Aspen at Winter X Games 14, and as expected, it was more exciting than a child's first time at Disneyland. Although the sun dipped below Buttermilk near the end of the event, causing the boys to have to readjust to the difference in speed, the weather was prime, the crowd was jacked, and like we've said so many times leading up the biggest slopestyle contest of the year, it was truly going to be anyone's game.
In eight place was the pretzel man himself, Tom Wallisch, who was competing in his first ever X Games. T-Wall was slaying the metal up top to pieces along with cork 9's, switch right 10's and three different double corks throughout the day on the jumps, however he washed out on a few of his landings. Look for Wallisch to bounce back next weekend at Dew Tour Finals and well, every other slopestyle contest he'll be at this winter.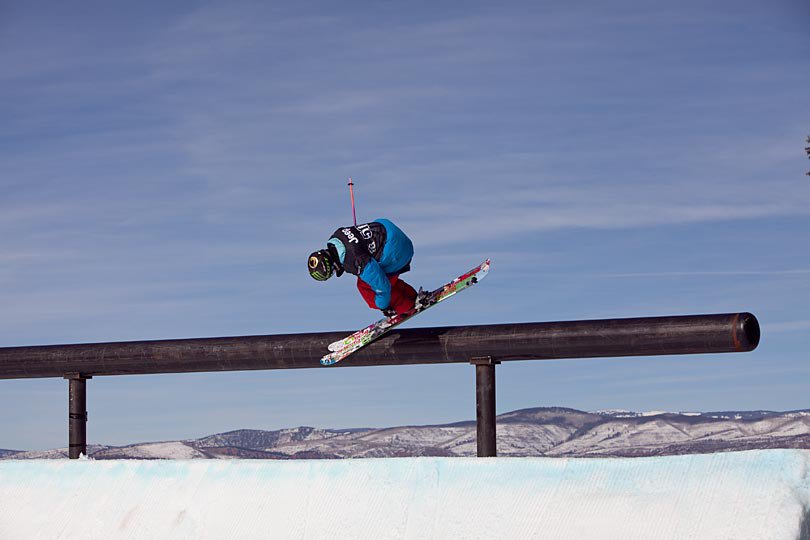 T
Tom Wallisch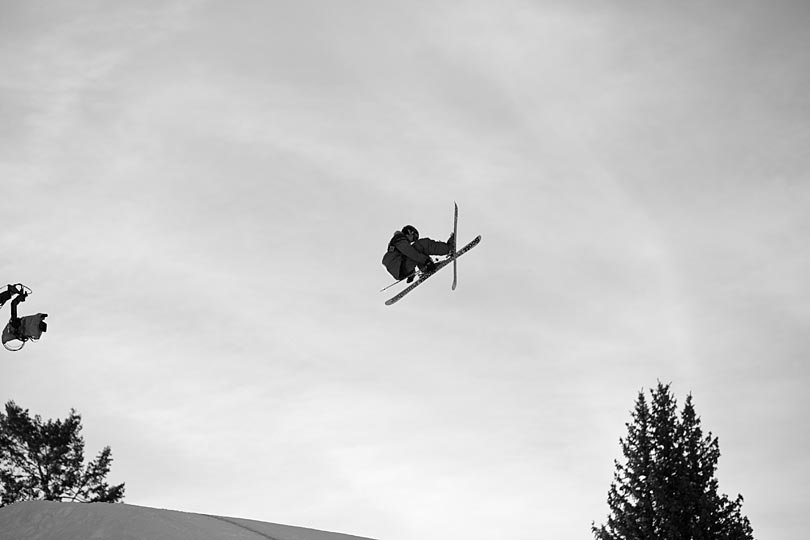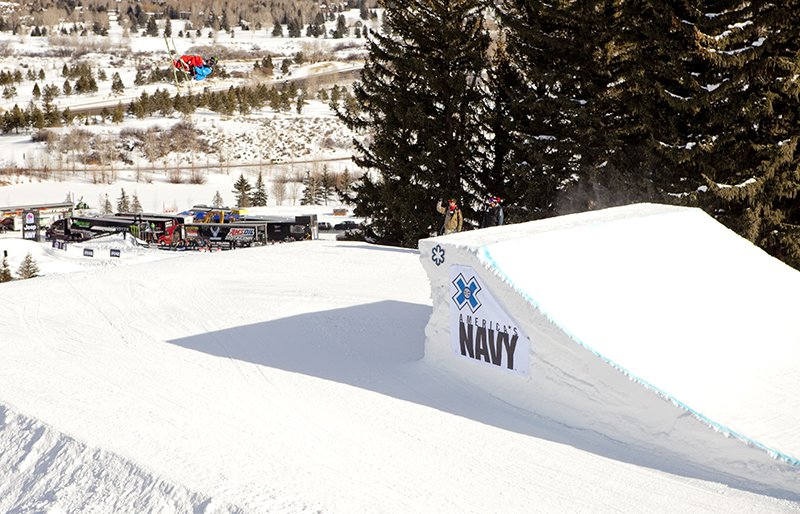 Jossi Wells had a bit of a tough day in slope (although he more than made up for it later in the evening by winning superpipe prelims), falling on the rails on his first and third run and placing seventh. But hats off to the lovable Kiwi, who was the only skier to compete in big air, slopestyle finals and superpipe. There's definitely something in the water in the Wells' household.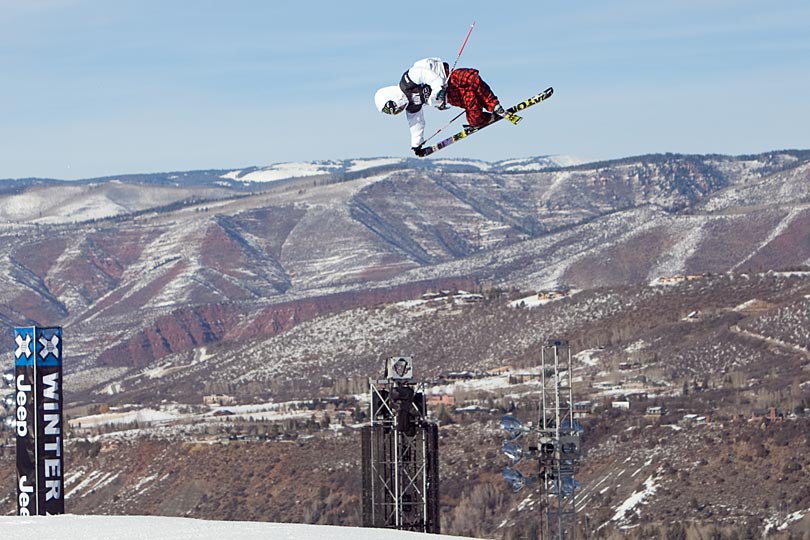 Jossi Wells
Matt Walker also had a bit of trouble on two of his runs, bobbling up top on the rails while attempting some and unique and Walker-esque combos, but put down a solid enough run on his second to secure himself sixth place.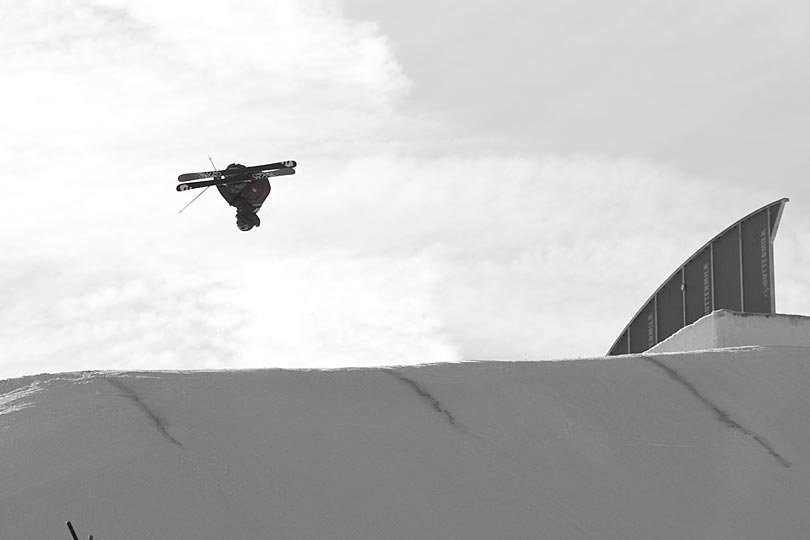 Matt Walker
Russ Henshaw is officially tied with Simon Dumont as the toughest skier at X Games. Russ badly bruised his calf in last night's big air, and could barely walk from the bottom of the course to the snowmobiles all day, but still skied his heart out en route to fifth place, especially when he came into view of the crowd at the bottom with his patented switch double cork 10 double grab.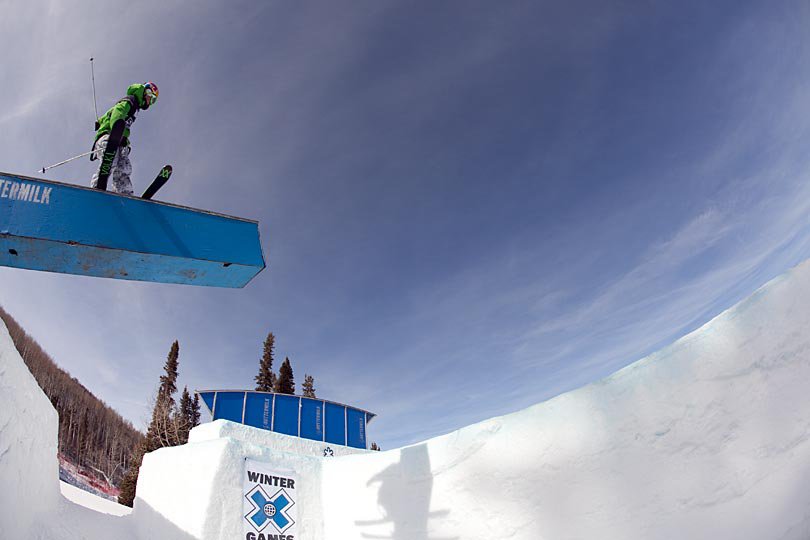 Russ Henshaw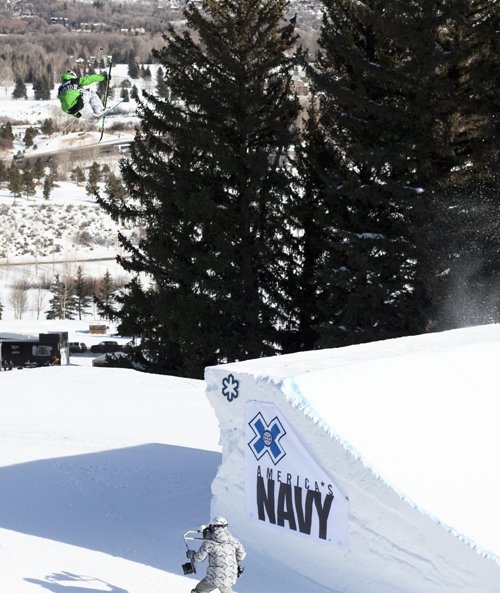 Just missing the podium by the hair on his steezy chin chin was Phil Casabon, who ended up getting bumped into fourth by Sammy Carlson on the third and final run. Each of B-Dog's runs were so silky smooth that you could have made a snuggie out of them, as his right 9 and switch 10's and 12's were easily some of the slowest ever recorded on a pair of skis.
Phil Casabon
Picking up his second X Games bronze medal was Sammy Carlson, who tore the course to bits like a lion eating a wildebeest all day with gigantic double corks off the money booter, switch right 10's and switch left 12's, and one of the most insane and technical tricks of the day, a rodeo 450 on to the rainbox rail.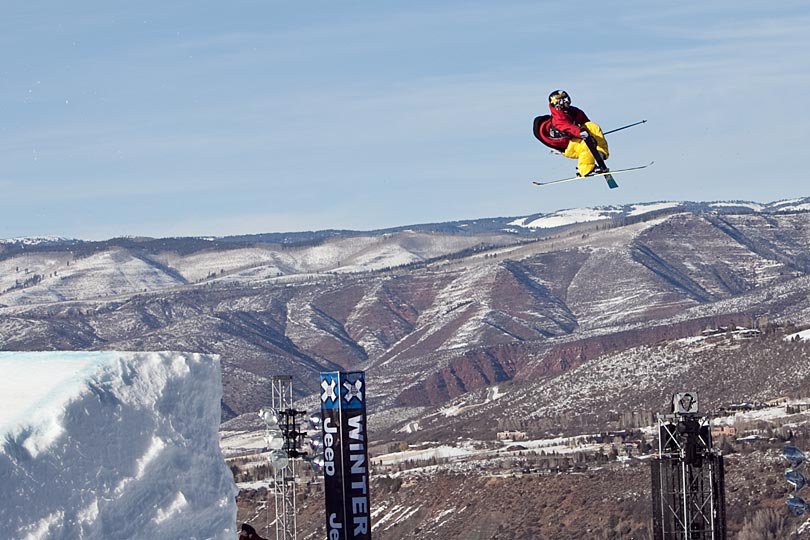 Sammy Carlson
A few points ahead of him was Andreas Håtveit, who was on top after the first run before Bobby Brown bested him on his second and third go around's, which eventually led to the Norwegian (who qualified first and therefore was the last to ski) having one last chance to knock the red hot Bobby Brown off the top of the leader board. However despite his' technical rail wizardy up top that included a rodeo 450 off the rainbow rail and one of the biggest double cork 10's of the day on the bottom jump, it was not enough to bump the unstoppable Bobby Brown from claiming his second X Games gold medal this weekend.
Andreas Håtveit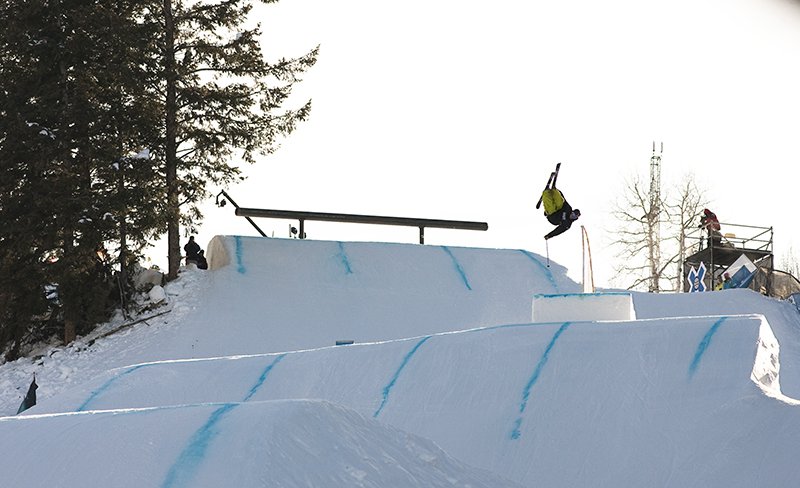 Bobby absolutely sent it. Period. In fact, he's given new meaning to the term over the last 24 hours. He kept it a touch more mellow than some of the others on the rails, save for his hand plant misty 7 over the log rail, but put on a clinic by dissecting the jumps below with a switch right misty 9, double cork 12, to his now infamous switch double misty 1260.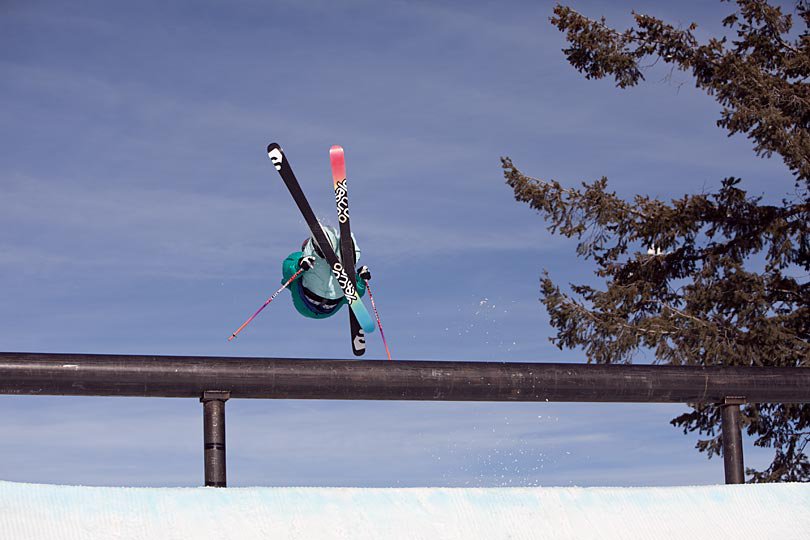 Bobby Brown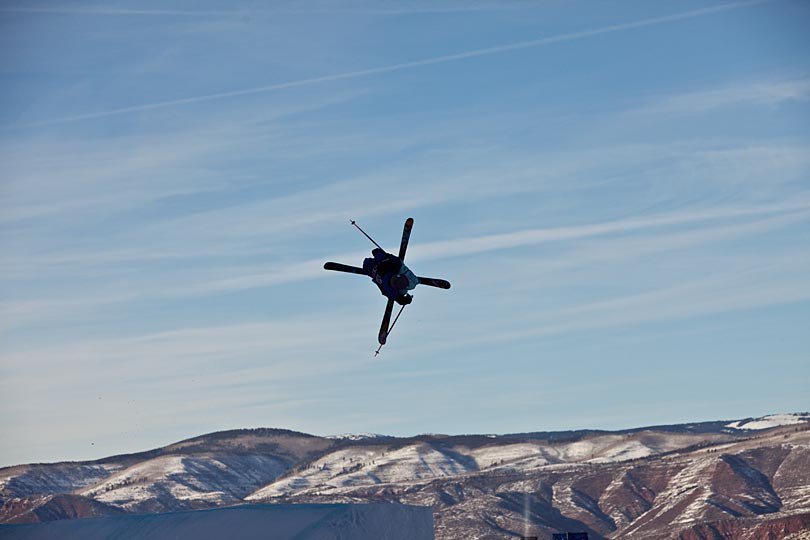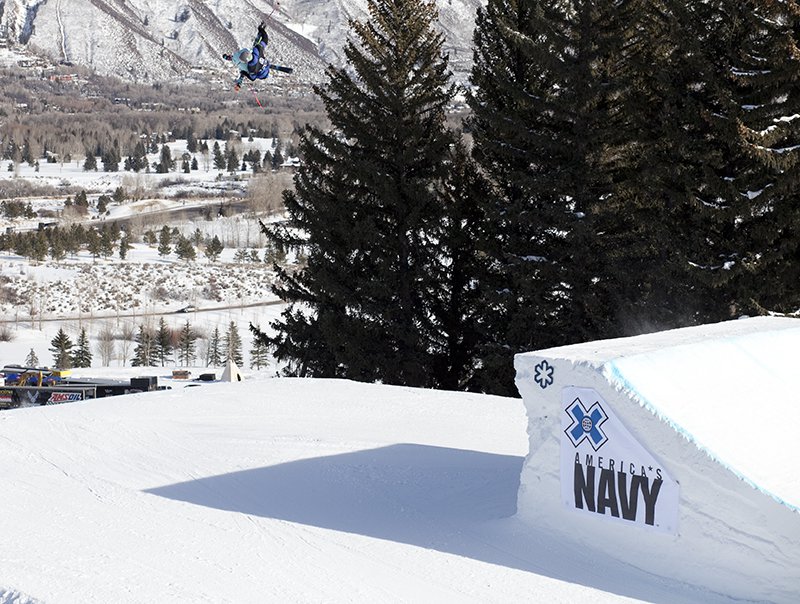 Mad props to Bobby Brown, who as Mike Douglas told us in the video below is emerging as the new face of freeskiing, and that it couldn't have happened to a nicer guy.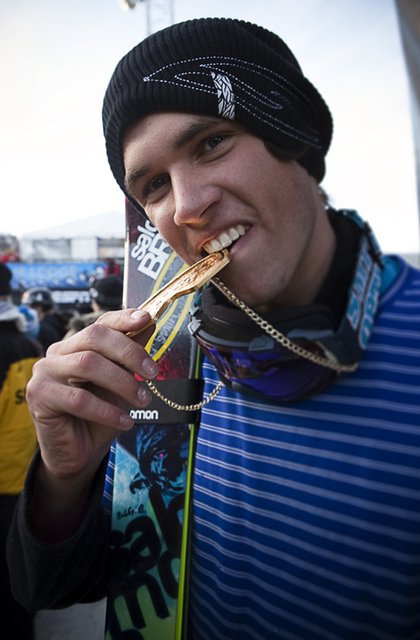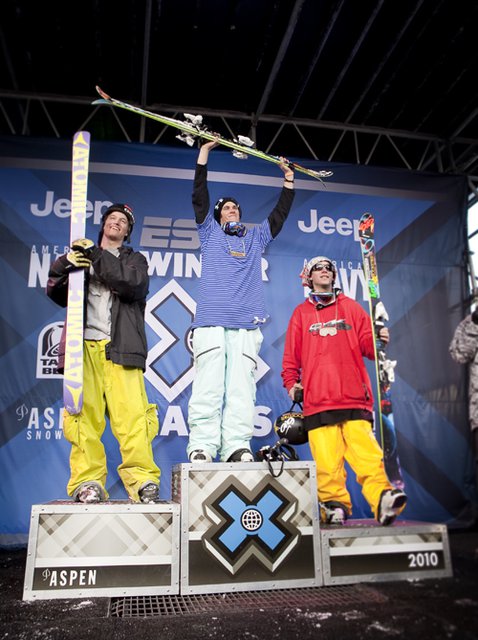 Andreas Håtveit (2nd), Bobby Brown (1st), Sammy Carlson (3rd)
Results
1) Bobby Brown - 94.33
2) Andeas Håtveit - 92.00
3) Sammy Carlson - 89.33
4) Phil Casabon - 88.66
5) Russ Henshaw - 83.66
6) Matt Walker - 83.00
7) Jossi Wells - 77.66
8) Tom Wallisch - 72.33
NSTV X Games - Day 3