Words by Jeff Schmuck
Photos by John Vandervalk
Video by Christian Sander
Winter X Games 16 officially began today with Men's Ski Slopestyle Elimination and Women Ski's Slopestyle Finals, which just wrapped up here in beautiful Aspen, Colorado.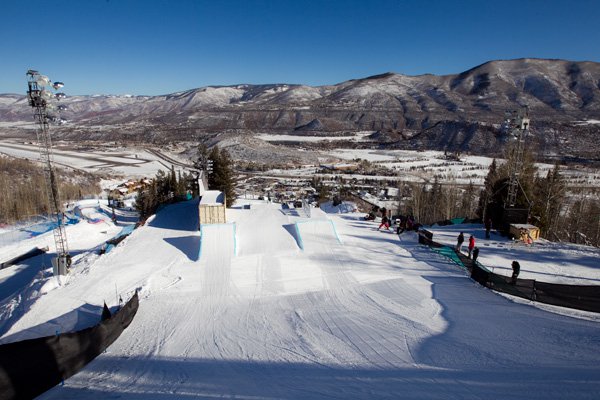 Amidst gorgeous bluebird skies and spring-like temperatures, the men kicked off the proceedings at the biggest event of the year by taking center stage on the highly impressive and challenging slopestyle course.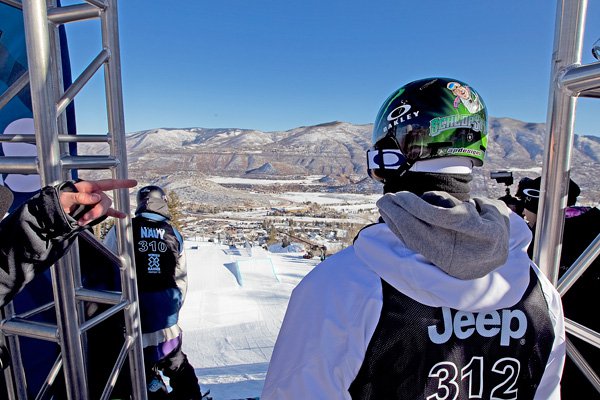 Qualifying first was rising star Nick Goepper, who following back-to-back podiums on the Dew Tour continued his stellar season by laying down a switch left double 9, left double cork 12, switch right double 9 and right double cork 12 on the jumps to secure his spot at the top of the leader board going into tonight's finals.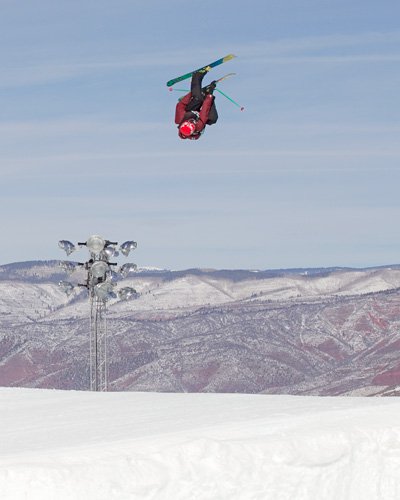 Nick Goepper
One point behind him in second was the one and only Tom Wallisch, who has also been on a full-blown slopestyle domination streak this winter, while three-time X Games medalist Bobby Brown rounded out the top three.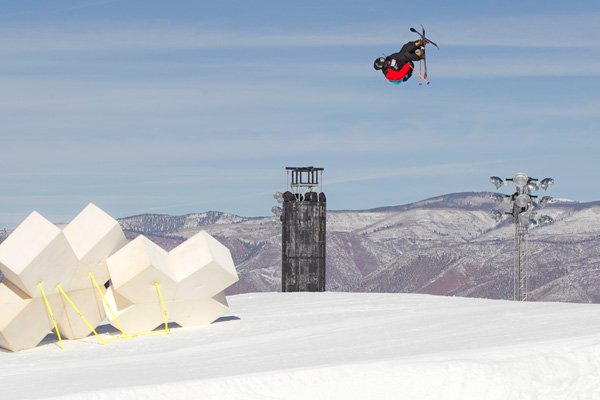 Tom Wallisch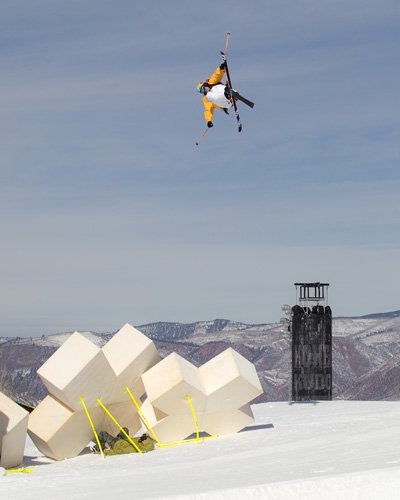 Bobby Brown
Also moving on to tonight's big show was the uber-consistent Andreas Håtveit, Russ Henshaw (who was in the always terrifying bubble position until his last run), PK Hunder, Gus Kenworthy and Alex Schlopy.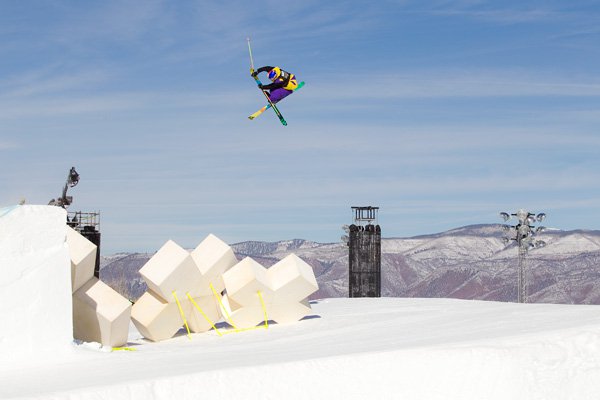 Russ Henshaw
Surprisingly missing the cut was last year's gold medalist Sammy Carlson in ninth, along with JF Houle, Jacob Wester, Henrik Harlaut, Elias Ambuhl, Jossi Wells, Alexis Godbout, and Phil Casabon, who went down hard on his first run and had to sit the rest of the competition out due to injury. Join us in wishing B-Dog all the best.
Men's Ski Slopestyle Elimination Results
1) Nick Goepper - 93.33
2) Tom Wallisch - 92.33
3) Bobby Brown - 91.00
4) Andreas Håtveit - 89.00
5) Russ Henshaw - 88.33
6) PK Hunder - 88.00
7) Gus Kenworthy - 87.33
8) Alex Schlopy - 87.00
cut-off
9) Sammy Carlson - 83.00
10) JF Houle - 82.66
11) Jacob Wester - 81.00
12) Henrik Harlaut - 80.00
13) Elias Ambuhl - 78.33
14) Jossi Wells - 77.66
15) Alexis Godbout - 72.33
16) Phil Casabon - 24.33
On the women's side of things, Kaya Turski fulfilled her quest to three-peat by picking up the gold medal in Aspen for the third consecutive year in a row. After sitting in second and third following her first and second runs, she put it all together and then some during her last crack it, with a switch 5 to 5 to switch 7 to a switch 10 on the jumps (along with her usual technical wizardry on the two rail features at the top), which had never been done before by a female freeskier in competition.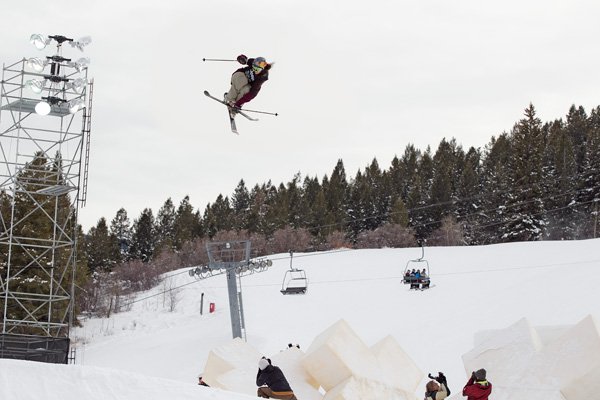 Kaya Turski
Hot on her heels in second with an impressive showing of her own (highlighted by a huge cork 7 blunt) was Devin Logan, who is one of the few female skiers here at X Games who will be pulling double duty by competing in both slopestyle and pipe. And rounding out the podium in third was Anna Segal, who now gets to celebrate Australia Day with a shiny bronze medal around her neck.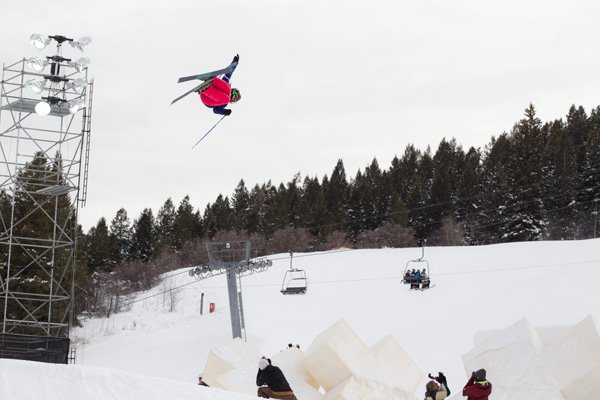 Devin Logan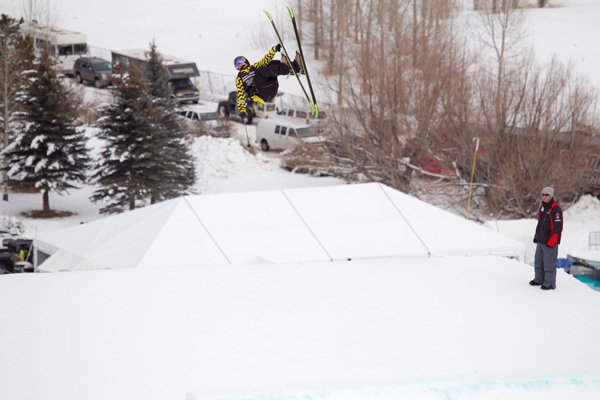 Anna Segal
Women's Ski Slopestyle Results
1) Kaya Turski - 95.00
2) Devin Logan - 92.33
3) Anna Segal - 90.00
4) Keri Herman - 87.00
5) Ashley Battersby - 86.00
6) Dara Howell - 81.33
7) Emma Dahlstrom - 77.66
8) Meg Olenick - 71.00
9) Rose Battersby - 51.00
10) Kim Lamarre - 39.00
To see how this event affects the AFP rankings, go to afpworldtour.com.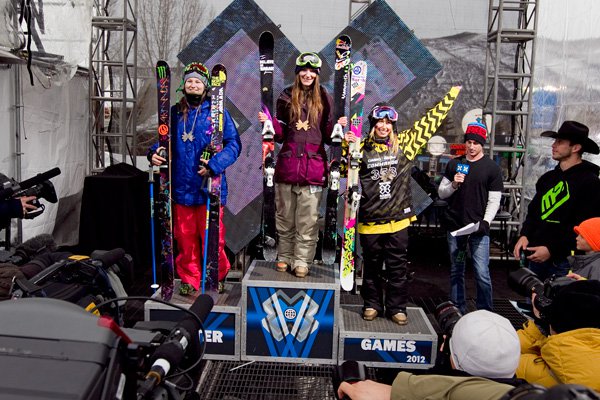 Devin Logan (2nd), Kaya Turski (1st), Anna Segal (3rd)
Stay tuned for more updates on Winter X Games 16 in Aspen, Colorado, which continues tonight with Men's Ski Slopestyle Finals for the first time under the lights.
Behind The Scenes at X Games - Episode 1