Just as David Wise said in his blog earlier this week, the majority of the best pipe riders in the world were in Aspen tonight dropping in to the X-Games pipe. Sadly the event started with the news that Torin had sustained a concussion in practice and would not be competing. Joff Pollet-Villard, the other notable absentee was in Kreischberg due to the lack of an invite.
Simon D'Artois started things off with a big run out off the bat, just like his countryman Alex Bellemare in Slopestyle, and scored a similar 85.0. Byron Wells got super technical with 3 straight switch hits followed by back to back dub 12s for an 81.33. As pipe comps go, this is pretty interesting so far! After some confusion from the commentators over who drops next, it turns out to be Lyman Currier who goes huge but missed a couple of grabs. I actually spoke to Mike Atkinson, the head judge at X, on the phone earlier and he gave me an insight in to how the judging goes down. Long story short, they have so little time to score that under the current system, any imperfections almost by definition have to be heavily marked down. Full article coming soon. He also sent me this quick pic from the booth, to show me their view of things...

I'm still going to criticize when I see fit because that's my job as a journalist/bitter comp hater, but their job is hard. Back to the action, Benoit Valentin went pretty big, close to 15ft on average and put down a solid run. He's stoked as fuck but scores a 78.0 for third. As a sidenote, someone brought vuvuzelas in to the crowd bringing back nightmares from the Football (Soccer) World Cup in South Africa. I hope they suffer. Aaron Blunck threw a crazy switch to switch dub but lacked amplitude and scored low as a consequence. Justin Dorey threw a ridiculous switch down the pipe flatspin to switch (I think) which looked hard as fuck, if a bit messy. I'm not a good enough pipe skier to really understand it but he went third. Gus put down a pretty smooth run to go straight in to first place, cue puppy pictures and some X-Games drivel. Noah Bowman threw down a super tech run but scores a 77.6. Not too sure about that one, could see it being controversial. Kevin ALLEZ ALLEZ SPORTS Rolland dropped next and to be fair, killed it (despite some kind of weird crossed safety grab) to go second. Last to drop, David Wise stumbled a couple of times on landings but landed some big tricks for an 83.0.
Run 2, Taylor Seaton put down the run that eluded him first time out but a lack of height knocks his score down. Byron Wells improves on the amplitude of his first run but his score only goes up by 0.33. Again, that's going to be controversial if he goes out. His brother Jossi definitely wasn't pushing it due to recent injuries but his style is always a pleasure to watch. Lyman Currier then boosted straight in to second pushing Taylor Seaton in to the dreaded BUBBLE SPOT, the X-tension starts here! Aaron Blunck is the first 'outside' guy to stomp a run, but misses a couple of grabs and doesn't go high enough despite some very technical tricks. Next up is the seriously injured Simon Dumont, dropping in to the X-Games halfpipe for the very last time to massive cheers from everyone at the top of the pipe. Great to hear because love him or hate him, he is a legend. Alex Ferriera hucked hard but got some technical tricks in and went 5th, not pretty but effective. Mike Riddle got the back to back dub 12s in his second run and knocked out his fellow countryman Justin Dorey. Noah Bowman is the last guy 'outside looking in' and he stomps his very smooth, very technical run and pushes out Byron Wells, cue the controversy I mentioned earlier! The last two guys have 'free runs' thanks to having already qualified. To his credit David Wise goes for a proper run but stumbles on the last hit and so goes in to the finals in sixth. That's all folks.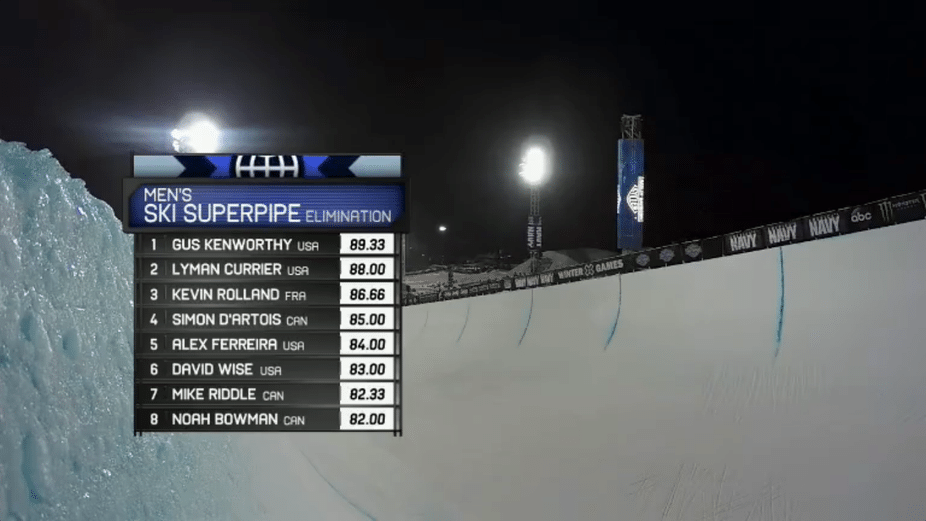 Some photos of the action: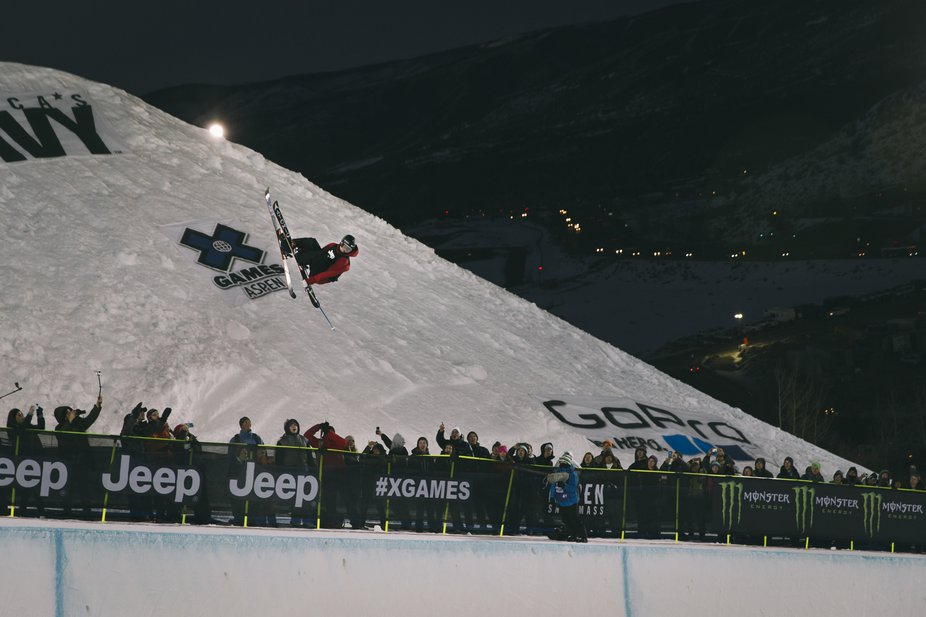 Gus Kenworthy showing who is boss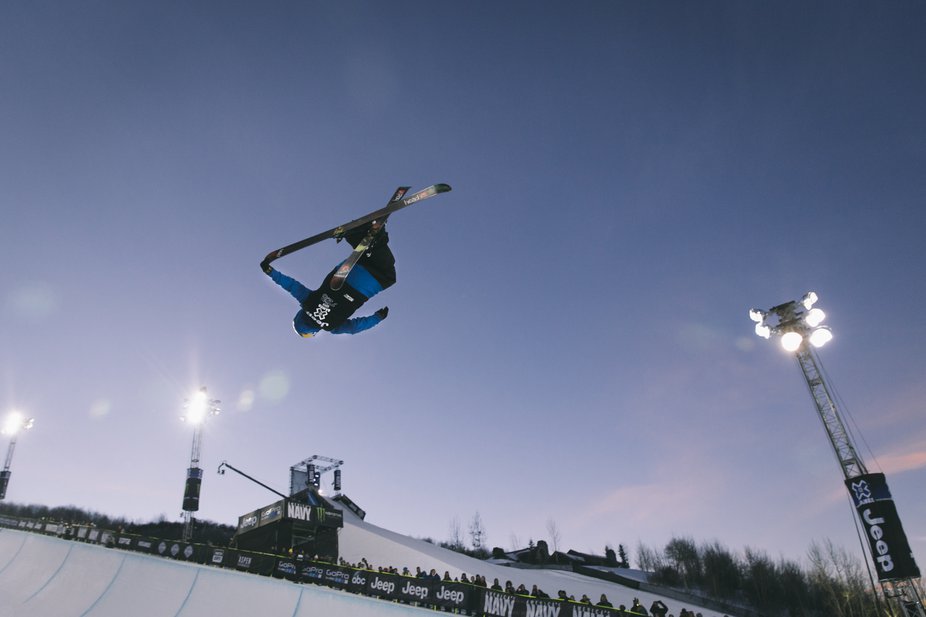 Simon Dumont doing one for the children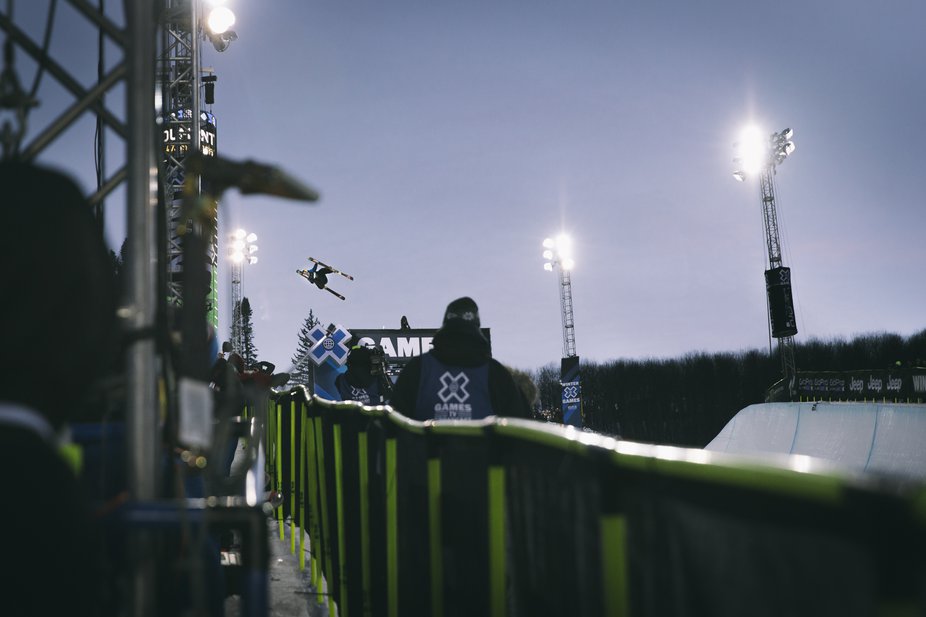 The Dumont doesn't retire, he just stops competing so seriously?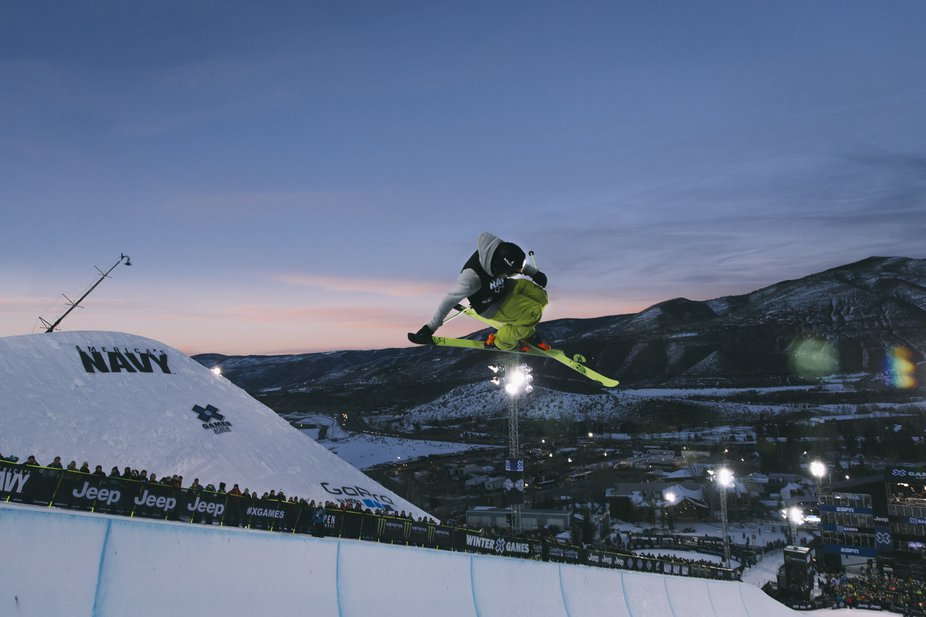 Ben Valentin getting his Allez on.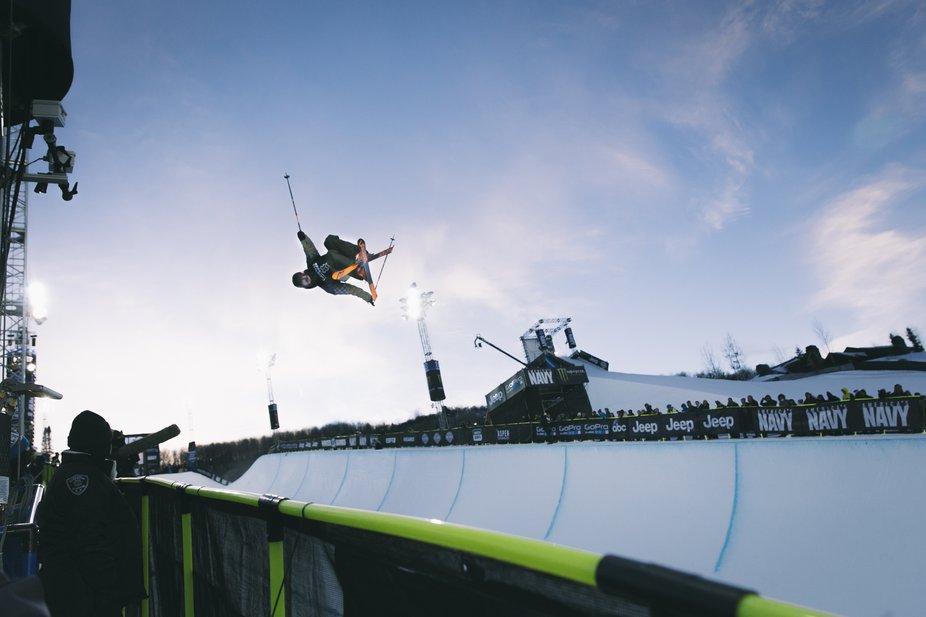 Thomas Krief getting on the slay.