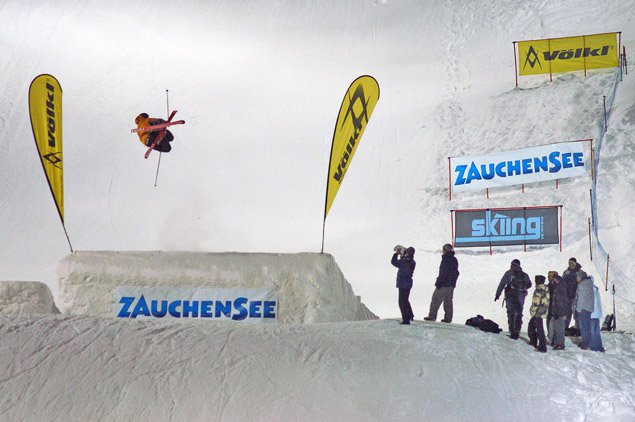 The Suzuki New School Picknick in the Worldcuparena Zauchensee brings some of the world's best freeskiers to Austria! Next to last year's winner Tim Russel from the USA and the Australian shooting star Russ Henshaw, eight times X-Games medal-winner Jon Olsson has confirmed his participation!Sweden's Jon Olsson is the Kelly Slater of freestyle skiing. Whereever he shows up he causes furor – with or without twintips. No other European freeskier can look back on such a successful career. Olsson has already won an unbelievable eight medals at the American X-Games, which are the unofficial world championships of freeskiing. On Friday, March 16th 2007, Jon Olsson's jumps can be enjoyed at Austria's most important Big Air event for new school skiers, the Suzuki New School Picknick in the Woldcup Arena Zauchensee.Next to Olsson some more of the world's best freestylers already confirmed their participation. Mike Wilson (USA), JF Houle (CAN) and Jakob Wester (SWE) also signed in on the "Picknick" a few days ago. A spectacular freestyle show is guaranteed when those athletes battle for victory and a brand new Suzuki Jimny!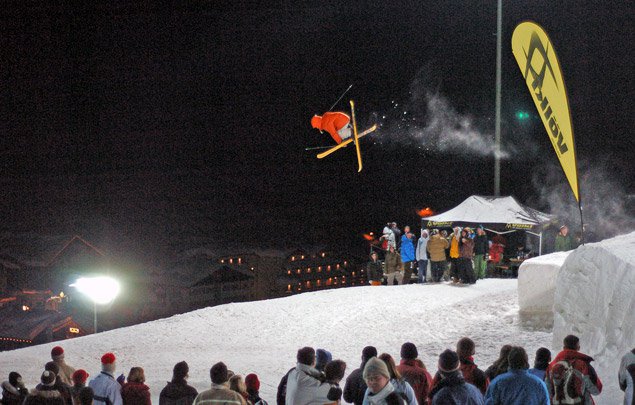 Austria's freestyle pride will be defended by Martin Misof from Innsbruck and Schladming's Flo Wieser. Insiders give them good chances to end on the top end of the ranking. Misof and Wieser have already won some important international happenings as well!The entry to the Suzuki New School Picknick, on Friday, March 16th 2007 in the Worldcup Arena in Zauchensee is free. Not for free, but also more than worth being there, is the After-Party in the Schwimmbadhalle in Altenmarkt. The Austrian Hiphop acts Mundpropaganda and Texta will give their best to make you dance. The party starts at 21.00, the entry fee is 5 Euros. The program and all other important information are to be found on
http://www.newschoolpicknick.com!
Download the promo video from last year here! (6.1 MB .wmv)