Words: Cy Whitling
Photos: Matt Sklar
WSI kicked off here in Whistler today with the slopestyle competition. The day started early with practice and moved on to two elimination heats to thin out the pack. The top five skiers from each heat will join six pre-qualified competitors in the final which has been postponed till tomorrow morning.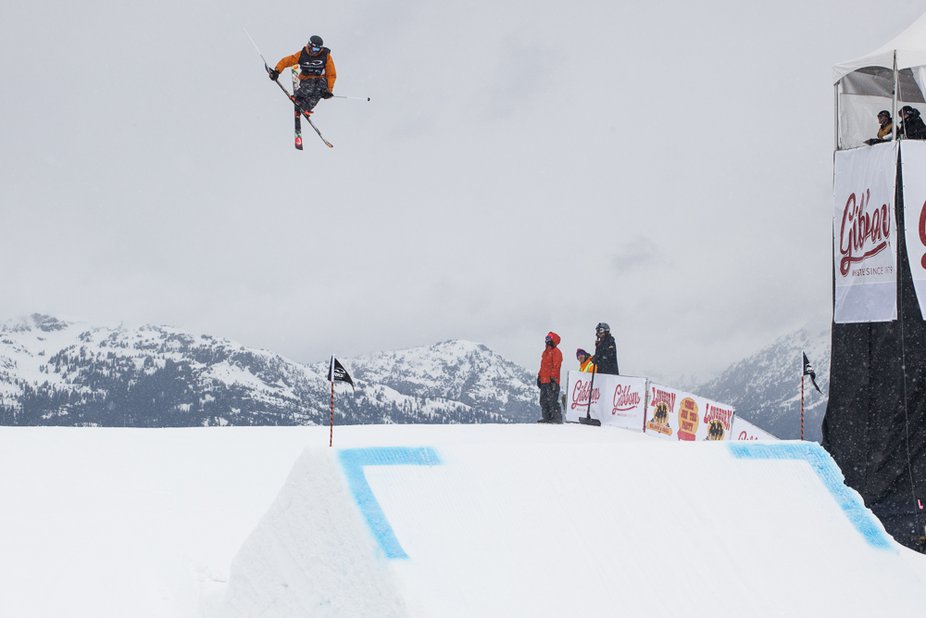 Noah Wallace
The day opened with decent visibility and partly cloudy skies but snow moved in early during the first heat. Antoine Adelisse took the top qualifying spot in heat one, while Noah Wallace came in hot from his recent win in the North Face virtual slopestyle competition and qualified second. Chris Laker, Simon D'Artois and Elias Ambuehl rounded out the qualifiers from Heat One.
Robby Franco
Heat two opened with heavy snow and some weak visibility and conditions continued to shift as the skiers dropped. Robby Franco qualified first out of Heat 2 while Teal Harle took second and Tanner Gordon, Taylor Wilson and Russ Henshaw rounded out the qualifiers. Evan Mceachran, Alex Bellemare, Joss Christensen, James Woods, McRae Williams and Bobby Brown earned a free pass though the heats and pre-qualified for finals.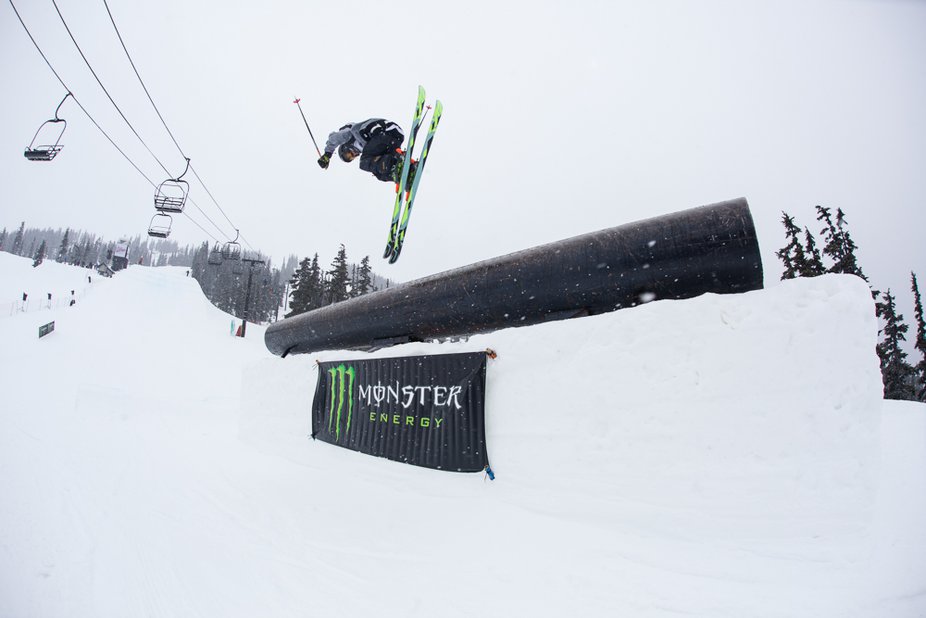 Dylan Sondrup
By the time the last skier dropped conditions had deteriorated to what some forecasters would classify as "marginally sub-optimal." After a brief consultation, finals were postponed until tomorrow morning before the Big Air Comp. We'll be back then with an update as soon as results hit the board.
Results:
Heat 1
1st Antoine Adelisse
2nd Noah Wallace
3rd Chris Laker
4th Simon D'Artois
5th Elias Ambuehl
Heat 2
1st Robby Franco
2nd Teal Harle
3rd Tanner Gordon
4th Taylor Wilson
5th Russ Henshaw
Pre-qualified
Evan Mceachran
Alex Bellemare
Joss Christensen
James Woods
McRae Williams
Bobby Brown