Words: Cy Whitling and Matt Sklar
Photos: Matt Sklar and Cy Whitling
WSI finally wrapped up here in Whistler today with the Half Pipe qualifiers and finals. The stunt ditch event returned to WSSF for the first time in a few years. The men's field dropped in two heats of two runs each to determine who would join the prequalified riders, Brendan Mackay, Aaron Blunck, Byron Wells, Mike Riddle, Simon D'Artois and Alexander Ferreira, for finals.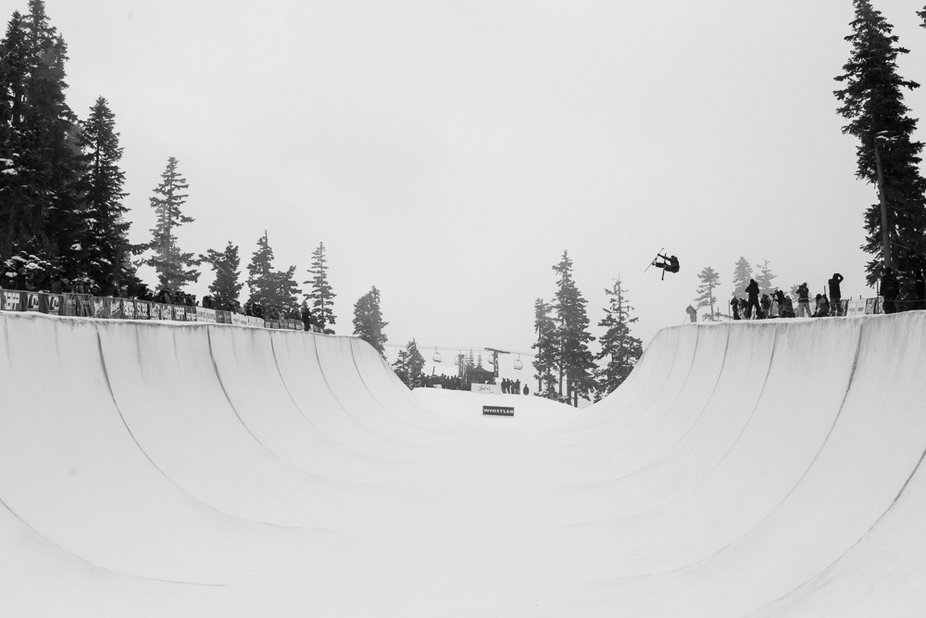 Mike Riddle with a classic bow and arrow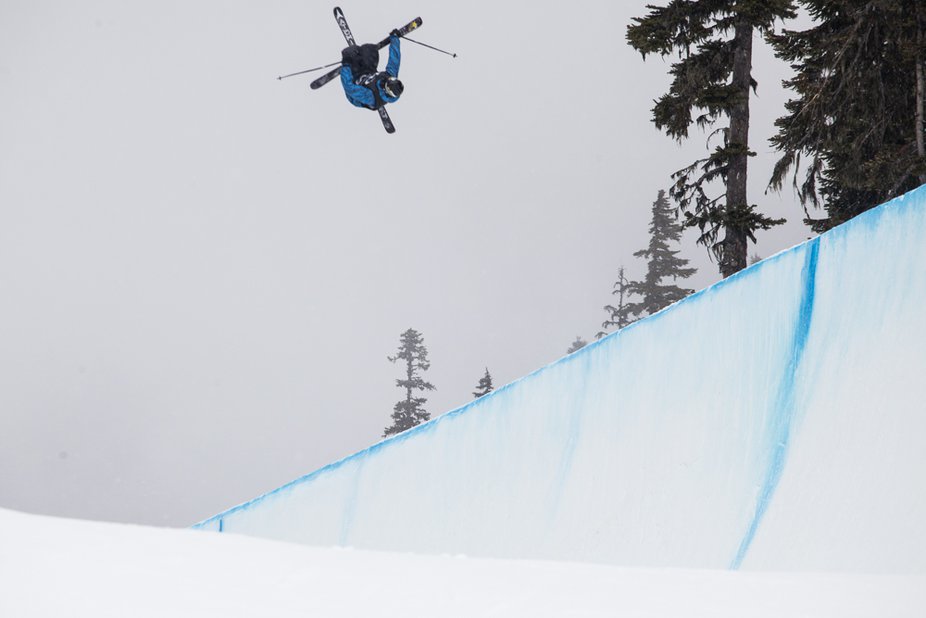 Mike Riddle
After a break to clean up the pipe and run women's finals (results bellow) the boys dropped in. Finals went off smoothly with a short weather hold as fog rolled through. Torin Yater-Wallace threw down all day and took the win with a huge run that included an ally-oop double flat nine at the bottom of the pipe while Lyman Currier and Byron Wells rounded out the podium. With some solid style and creativity, with Byron airing clear out of the venue on his last hit.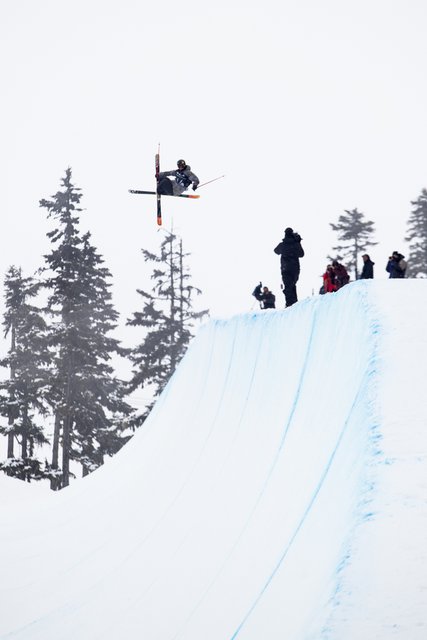 Lyman Currier
On the women's side Annalisa Drew came out on top while Keltie Hansen and Devin Logan took second and third.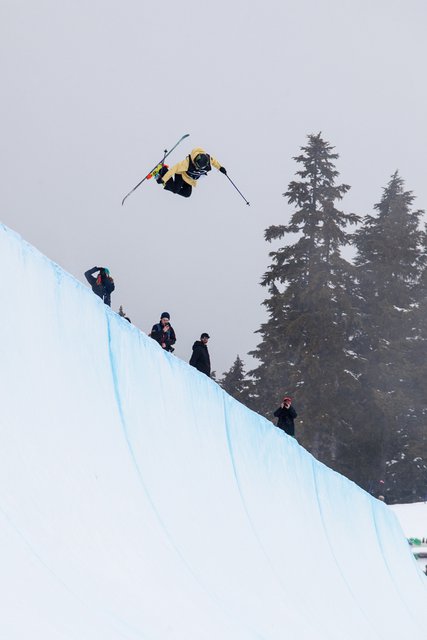 Brita Sigourney not only was a champion in her interview with Mr. bishop, she was throwing down all day with a run that would have put here into serious podium contention if she would have been able to land it.
Results:
Men
1st Torin Yater-Wallace
2nd Lyman Currier
3rd Byron Wells
Women
1st Annalisa Drew
2nd Keltie Hansen
3rd Devin Logan