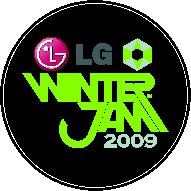 World's best riders to LG Winter Jam
LG Winter Jam is a spectacular event filled with action. World's best snowboarders and skiers will show their skills during Peak Performance King of Style and LG Snowboard FIS World Cup Big Air. LG Winter Jam also offers Sweden's best DJ's, a rail arena open to the public and Sweden's biggest winter sports fair.
Peak Performance King of Style and FIS Snowboard World Cup is a part of LG Winter Jam The 21th of November. The qualification was held by a video competition round where non established skiers could compete for four places in the King of Style. The video qualification was open for everyone and the set-up is simple. Competitors uploaded a maximum 60 seconds long video starring themselves on YouTube. Visitors then voted on their favorite edit, and a jury consisting of Henrik Windstedt and PK Hunder picked 4 winners out of the 20 highest rated videos. The lucky quartet who will go up against the freestyle elite at the Stockholm Olympic Stadium on the 21 of November are; PC Fosse (Norway), Ian Cosco (Canada), Nick Martini (USA) and LJ Strenio (USA).
 
Other competing skiers:
Jon Olsson - Sweden
Simon Ericsson - Sweden
Oscar Sherlin - Sweden
Henrik Harlaut - Sweden
Jacob Wester - Sweden
Simon Dumont - USA
Sammy Carlsson - USA
Tom Wallisch - USA
Kevin Rolland - France
Richard Permin - France
Elias Ambühl - Switzerland
Phil Casabon - Canada
JF Houle - Canada
Christopher Frankum - Norway
Andreas Håtveit - Norway
Ole Christian Mustad - Norway
Fridtjof Fredricsson - Norway
LG Snowboard FIS World Cup Big Air is a snowboard competition where the world's best snowboarders get together to compete of winning the desirable title. LG Winter Jam is one of the stops in this year's world cup.
We are proud to announce that the world's best riders will be attending LG Winter Jam at Stockholm Stadion. Some of this year's riders are:
Stefan Gimpl - Austria
Gian-Luca Cavigelli - Switzerland
Domen Bizjak - Slovenija
Martin Cernik - Czech Republic
Nadig Benedict - Switzerland
Petja Piiroinen - Finland