Sponsored Post
How do you find a job that allows you to work the hours you want, get paid, and ski every day? When I first moved west to fulfill my life-long dream of becoming a ski bum, I discovered that it's difficult to work enough to make ends meet, and still ski enough to make it all worth it.
Enter Curated, an online personalized gear shopping site with flexible opportunities for avid skiers. Unlike other major online retailers, Curated ensures that your experience starts with a gear expert so that you are able to buy the right equipment that best suits you and your style of skiing.
We chatted with Curated Expert, Ed Clem– a skier and filmmaker who stumbled upon Curated 3 years ago when he arrived in Summit County, CO, and needed another source of income to help pay rent while he worked on the film 'Book of Pow' with John Spriggs. "I was initially pretty skeptical because it sounded too good to be true. But it quickly grew into my primary source of income". The following year, when back at grad school in New York City, working for Curated helped Clem keep a steady income while his classmates were broke and living off of student loans.
Photo courtesy of Ed Clem.
The process is really simple– as a customer, you make an account and answer some basic questions about your skill level and the gear you're looking for. Curated then connects you with an expert who starts a messaging conversation, asks some questions about your skiing, and figures out what you're looking to get out of your gear. The expert then handpicks gear for you and adds it to a list for you to look through, answers your questions, and ultimately helps you make a perfect purchase. Think, visiting a ski shop but with a better selection and from the comfort of your own home. Or Gear Talk but, you know, actually professional.
I was able to work with Matt, an expert who just happened to live down the road from me here in Jackson Hole, Wyoming. I'm in need of some new touring boots and explained what I'm looking for. Matt asked me questions like, what size boots I've used in the past, if those felt right, and which touring boots I've used that didn't work for me. After some back and forth, he used all the information I provided to him and recommended an awesome boot that I'm looking forward to trying out this winter.
Curated experts make money for each conversation they have with shoppers, and earn a commission for all purchases made. They also receive frequent tips from customers. Experts pocket 100% of the tips they receive! "One thing that amazes me is how big people tip. Yesterday, I received a $150 tip, and that's not uncommon at all," Clem told us.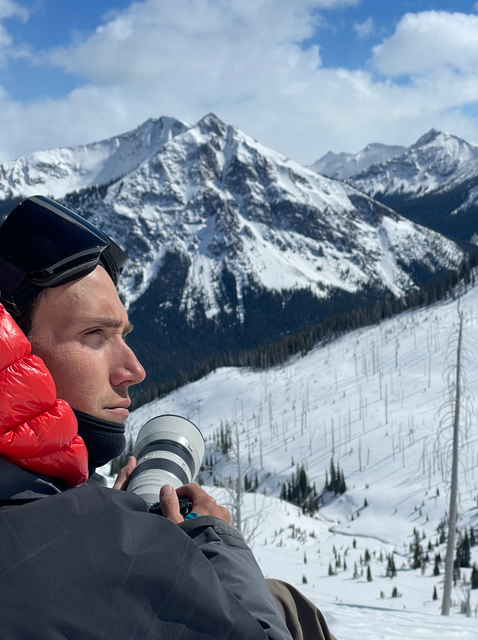 Photo courtesy of Ed Clem
Successful experts usually work a minimum of around 10 hours per week, and on average work about 15-25 hours. You are encouraged to work as much as your schedule allows. During the winter, Clem works 20-30 hours per week at Curated, "It's all on my own schedule, which is really great because it offers me the flexibility to work only when I want to".
Clem knew quite a bit about skis before he started, but for the most part, about skis he liked– Fat, rockered, twin tip, etc. "It took a lot of research and mileage to learn about the skis that people on the East Coast needed for ripping with their kids, but it comes quickly if you're open-minded," he told us. Now in his fourth year as an expert (with no plans to stop), Ed tells me that "Curated is really well set up for you to succeed, there's tons of training and a really supportive community of other experts that want to see you make money and be successful".
As the world changes with the pandemic, remote culture is becoming more and more appealing. With Curated, you can work from your van, your dorm room, while on vacation, and from home during your everyday life. Acceptance is selective for new experts, but if you like skiing or snowboarding, know a bit about gear (and are willing to learn more), and most importantly, enjoy helping people, don't hesitate to apply to work at Curated.