Woodward Tahoe is proud to announce the Line Traveling Circus, including Will Wesson and Andy Parry, will be highlighting Week 3 of its internationally acclaimed on-snow freeski camp this summer!
Sign up for TRAVELING CIRCUS WEEK at Woodward Tahoe NOW!
About The Line Traveling Circus:
In the world of skiing videos, there exists big production films, documenting only the top pro skiers on terrain no average human will ever access. On the other side of the spectrum is the 60 second online sponsor me edits. In 2008, Line and it's underground band of misfit skiers lead by Will Wesson & Andy Parry set out to document skiing like never before. No high production camera crews, no heli trips to AK, just a couple of guys and a camera criss crossing the US in search of nothing but an angled surface to slide on armed with good old fashioned creativity. It was reality TV meets skiing and the overwhelmingly positive response from skiers around the world watching this FREE monthly online series was mind blowing. From desperate struggles to save money, to ridiculous off hill adventures, to epic days on the mountain, episodes will bridge the gap between reality television and action packed ski intensity from California to Europe. We are back for a fourth season this winter with the trusty Van and more crazy skiing and traveling!
Meet The LINE Traveling Circus:
Will Wesson is a collector of spare change and urban specialist.
Age: 25
Location: Somewhere out there
Home Mountain: Victor,NY/Bristol Mountain
Sponsors: Line, Orage, Scott USA, Bern Unlimited, Outdoor Technology, Full Tilt, Ski The East, Kombi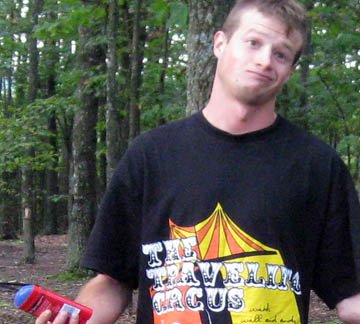 Andy Parry leads the weird-grind, personal-hygiene and neck-beard circus acts.
Age: 25
Location: Salt Lake City, UT
Home Mountain: Bristol Mountain, NY
Sponsors: Line, Ski The East, Full Tilt boots, Imag3, DNA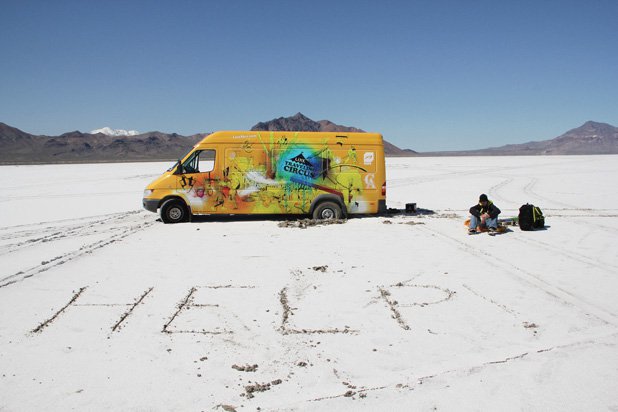 Van Bear Pig is named by the members of Newschoolers.com, gets 22 mpg and houses various skier types throughout the year somewhere in North America. If you see him, please take a picture, post it on the Traveling Circus Facebook Page and he may send you some free stuff!

About Woodward Tahoe:
Woodward Tahoe is the newest addition to the internationally acclaimed Camp Woodward training facilities & youth camps, which have provided training grounds and inspiration for generations of action sports and Olympic athletes throughout the U.S. and abroad. Perched atop Donner Summit at Boreal Mountain Resort, steps from the main chairlift, Woodward Tahoe will offer skate, BMX, cheer, dryland skiing & snowboarding campers the opportunity to train indoors in a brand new 33,000 square foot facility, and allow ski and snowboard campers to train on real snow. The campus was built with the collective input from campers, visiting pro athletes and Woodward instructors and designers with 42 years of experience building the world's leading action sports and gymnastics camps.
Woodard Tahoe offers summer and winter camp facilities open to boys & girls, kids & teens, ages 7-20 for full week-long camp sessions or individual instruction drop-in sessions. Woodward Tahoe will also be home to many professional athletes who visit the facility to train or to lead instructional programs for students.
Check out some of the action from Woodward Tahoe last summer!
https://www.newschoolers.com/videos/watch/616583/Dryland--Ski---Snowboard----Awesome-Has-Arrived---Summer-2012http://youtu.be/v3t2II8nwj0
Click HERE for more info on Woodward Tahoe's internationally recognized summer camps!
Traveling Circus On-Snow Camp starting at $1,599!