Woodward Tahoe, located at Boreal Mountain Resort, will host a grand opening celebration on Saturday, June 9 for professional and amateur athletes to skate and ride the newest action sports training facility on the west coast. Top athletes stopping by to check out the massive new compound will include freeskier Tanner Hall, BMX rider Ryan Nyquist skateboarder Curren Caples and snowboarder Chas Guldemond, who will be part of the pro demos, open skate sessions, events, music and more. Adding to the day's fun, the Boreal Mountain Resort terrain park will also spin one chairlift for a Summer Shred Day for snowboarders and skiers.
Woodward Tahoe Teaser
Woodward Tahoe is the newest addition to the internationally acclaimed Camp Woodward training facilities & youth camps, which have provided training grounds and inspiration for generations of action sports and Olympic athletes throughout the U.S. and abroad. Perched atop Donner Summit at Boreal Mountain Resort, steps from the main chairlift, Woodward Tahoe will offer skate, BMX, cheer, dryland skiing & snowboarding campers the opportunity to train indoors in a brand new 33,000 square foot facility, and allow ski and snowboard campers to train on real snow. The campus was built with the collective input from campers, visiting pro athletes and Woodward instructors and designers with 42 years of experience building the world's leading action sports and gymnastics camps. 
 
Woodward Tahoe Bunker Tour
 
Woodward Tahoe will also introduce west coast campers to the highly popular Woodward Digital Media Lab and Video Production Camp programs, which teach student filmmakers and photographers to produce, film and edit their own action sports videos and photos right on campus with the latest state-of-the-art production and editing equipment.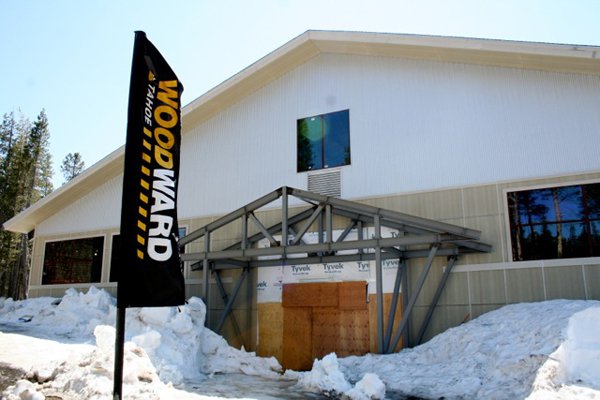 Highlights of Woodward Tahoe
 
● THE BUNKER: This year-round indoor training facility is another amazing creation from renowned skatepark builder Nate Wessel.  A virtual playground of banked walls, step-ups and transfers, designed for campers to focus on dryland ski/ride training, skateboarding, BMX and cheer.
● SEVEN trampolines designed to develop and train aerial awareness in multiple sports.  
● THE LAUNCH PAD: A marquee feature of The Bunker designed with three drop-in levels and three different takeoffs and landings into both foam and resi pits.  
● THE SUPER TRAMP: An amazing training device with incredible bounce.
● BagJump: Considered the most state-of-the-art action sports training device in the world. The enormous 50'x50' cushion for landing is designed to eliminate the "trampoline effect," absorbing impacts with maximum softness for on-snow progression training.
● Other indoor features include an Indoor Street/Tranny Skatepark, Mini-Mini Ramp, Foam Pits, Spring Floor, Bouldering Wall, Tumbling Track, Double-Mini Tramp and Parkour Zone.
● A lift-accessed private terrain park with a 22ft. Superpipe, jump line and multiple jibs.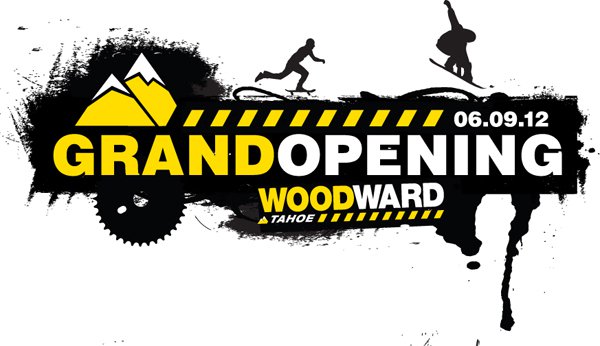 Woodard Tahoe, an American Camp Association member, offers summer and winter camp facilities open to boys & girls, kids & teens, ages 7-20 for full week-long camp sessions or individual instruction drop-in sessions. Woodward Tahoe will also be home to many professional athletes who visit the facility to train or to lead instructional programs for students. Once the summer camp season comes to an end, The Bunker will open to the public for daily drop-in sessions.
 
The Woodward Tahoe Grand Opening event, located atop Donner Summit just off Interstate 80, is free and open to the public from 12:00 p.m. – 5:00 p.m. The Boreal Mountain Resort terrain park Summer Shred Day will be open for a $25 day rate, or free to those who purchase 2012-13 season lift passes from 9:00 a.m.– 2:00 p.m. 
 
For more information on grand opening events and activities, and to register for regular camp programs this Summer, please go to http://www.woodwardtahoe.com.