LINE week at Woodward just went down! LINE MC's Ian Compton and Alex Albers on the chronic-cryptonites and Carrie Rossman on her shadows joined the campers for session 3 at Copper mt. The week's schedule included skiing on Copper?s summer version of the Catalyst terrain park in the morning, barn sessions in the afternoon, and many other recreational activities throughout the evening. The session had a great atmosphere where tons of new tricks were dialed in and put on lock for the up coming winter season.
Take a look at what the morning had to offer.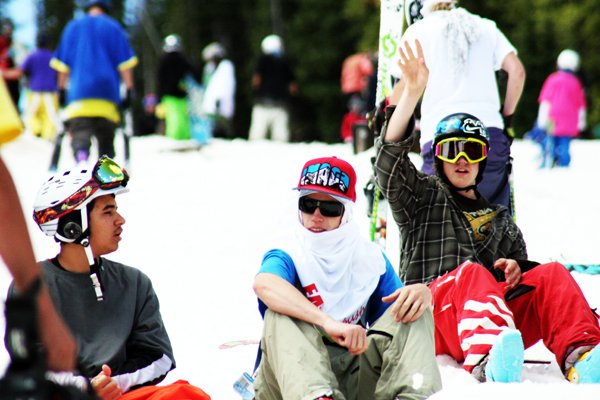 Taking a break in the morning from hiking, Ian Compton sits to meet the campers and floss his teeth.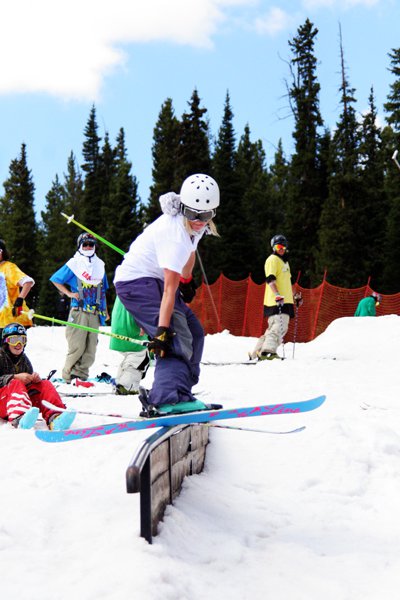 If you listen closely you will hear Carrie Rossman's Mario Brothers theme song playing in the background as she pushes the group and 1UP's everybody.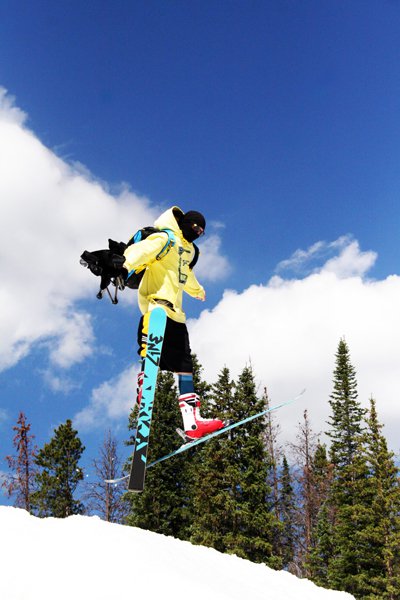 Leading the way
Alex Albers and campers.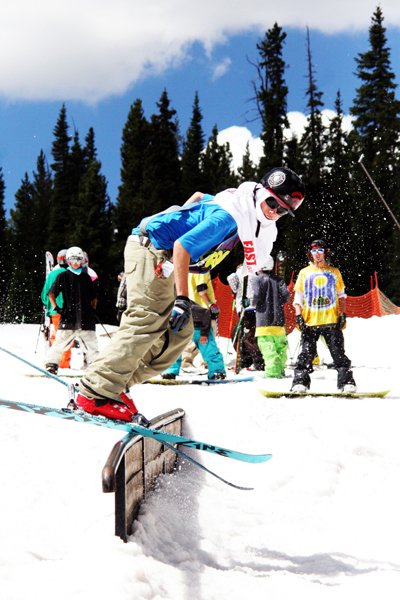 Ian Compton showin' off his variety
The afternoon and evening brought the crew inside…
Trick learning Battledome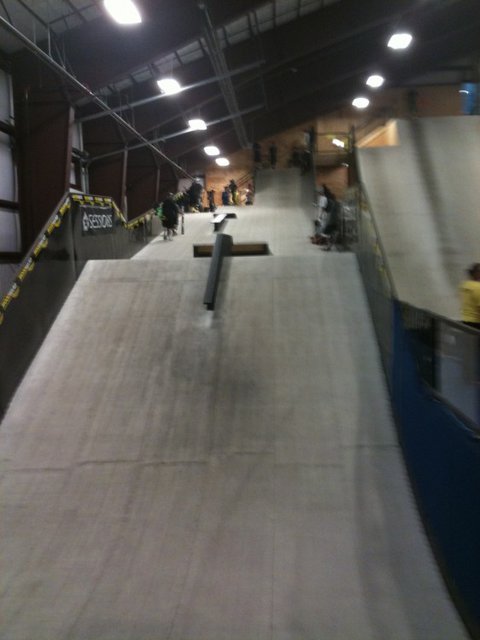 Ski Carpet Heaven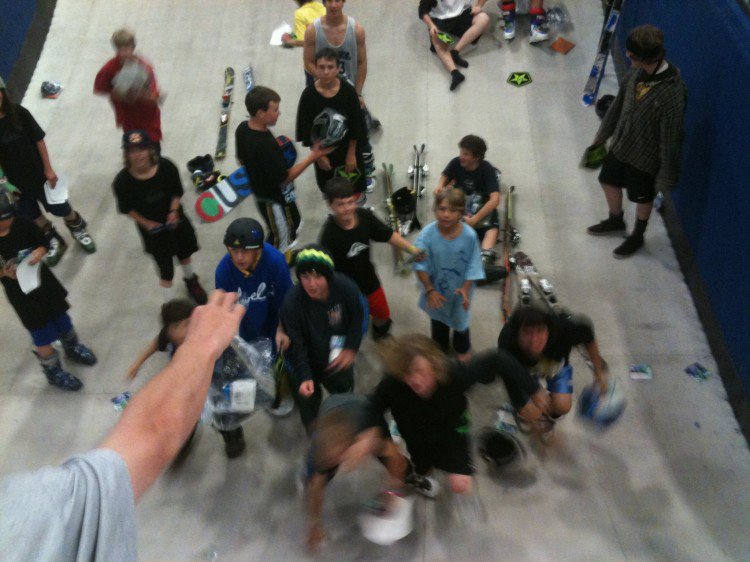 Free-Shwag!
Watch this edit that was put together during Woodward 2 and 3.
Thanks Woodward and campers…see you next year.
.SKI AND DESTROY.