Whatup NS!
I was lucky enough to be able to go down to Woodward PA for a week a couple weeks ago. It was so much fun!! I had been about 5 years ago for skating but forgot how amazing it was. I got there and felt like a kid in candyland...I was going nuts!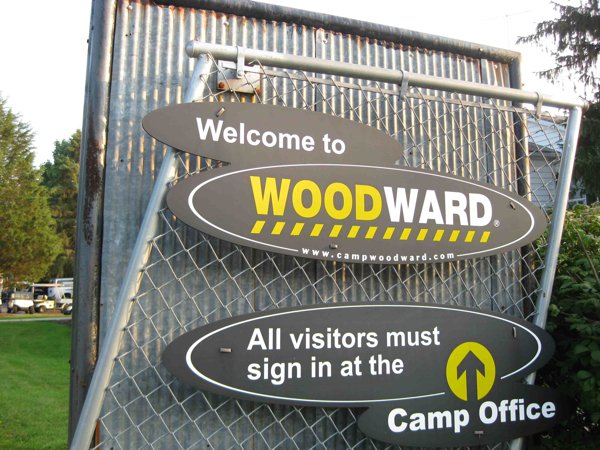 I wanted to go to train for skiing (I was skating), so I was mainly skating some vert to try to get the pipe feel and jumping a bunch in the foam pit. It's a lot like water ramping but even less consequence and I'm on my skates... so its quick and so much fun for me!! Always good to get back on my skates...!
Just having some fun jumping in the foam pit.
I stayed at the Woodward Inn, this lodge type place just down the street where they house a lot of the coaches.
This is where I lived for a week.
The little gymnasts training with their coach. So sweet
This time it was all gymnastics coaches and they were all super stoked to have an "extreme sports athlete" in the house.. haha I guess they think we're super b.a! It was fun.. good crew. I heard it was haunted, and I definitely saw the TV come on and blast in the middle of night one day! I may be a believer....    
My room and bed at the inn. Old styles!
This is where I ate every day. Great pizza steak & cheese wedges.. mm!
The place was super old, I felt like I was back in time. I think the plaque on the front of house said it was built in 1814. Speaking of back in time.... so the area that Woodward is in (middle of nowhere pretty much..) is a place where a lot of Amish people live. It was really interested to see them because they dress like the really really old days... long dresses, bonnets, etc, and they even ride in buggies down the highway!! It's like I'm driving down the highway.. and no I'm not passing a car, I pass a buggie! haha. Weird!
Here's an Amish man riding his buggy in town
In the end, had a great week down there. Skated a bunch, met a lot of cool people. I'm supposed to go back in a couple of weeks, I convinced Kristi to come down with me so I'm going to teach her to skate. Should be so much fun!!
Hope you guys are all having a great fall and getting stoked to ski.... should be coming soon! Woo!
peace out
Kaya