Khai Krepela, crowd pleaser at Dew Tour Streetstyle 2017. Photo: Laura Obermeyer
Dew Tour Streetstyle is an alternate approach to competition, giving the opportunity for talented athletes who typically reside in the urban and filming side of skiing to showcase their talents in a rail jam format. Streetstyle is located in downtown Breckenridge, drawing energetic crowds and creative approaches to a unique course. It is a great way to offer attention to the talent that would otherwise not receive such from the platform of high level contests like Dew Tour, and is without a doubt a crowd pleaser. However, Dew Tour Streetstyle was an event that only included a men's category until this year.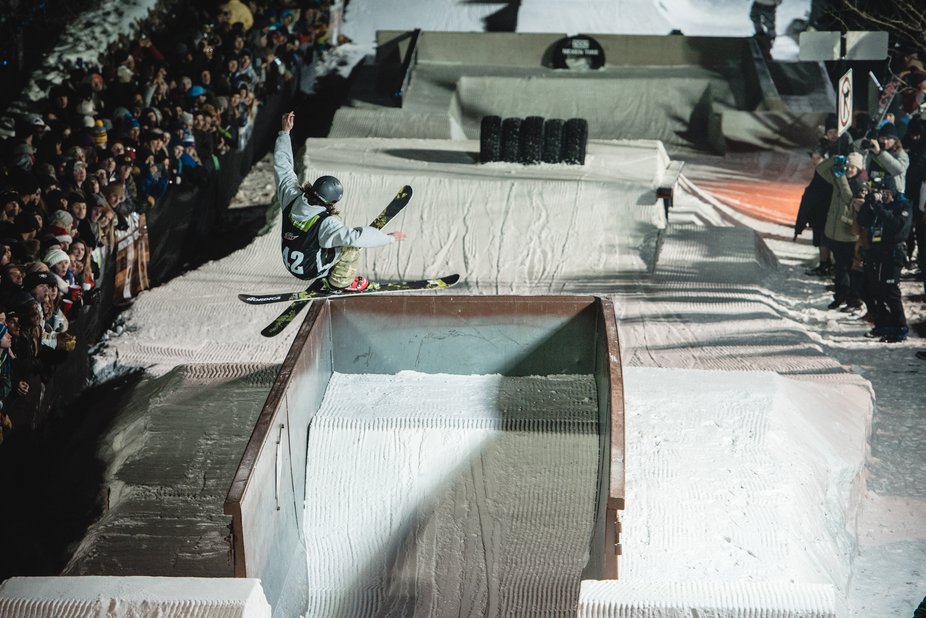 Lupe Hagearty gettin' low on course last year.
Nikita, a women's streetwear and outerwear company, partnered up with Dew Tour this year and is responsible for the addition of a women's category to the event. Taking inspiration from their Girls Who Ride, (G.W.R.), events, Nikita approached Dew Tour on including a women's category in Streetstyle.
"Streetstyle is a big deal every year, and there wasn't much of a female presence in it. It was the natural thing to do," - Jenna Kuklinski, marketing manager at Nikita.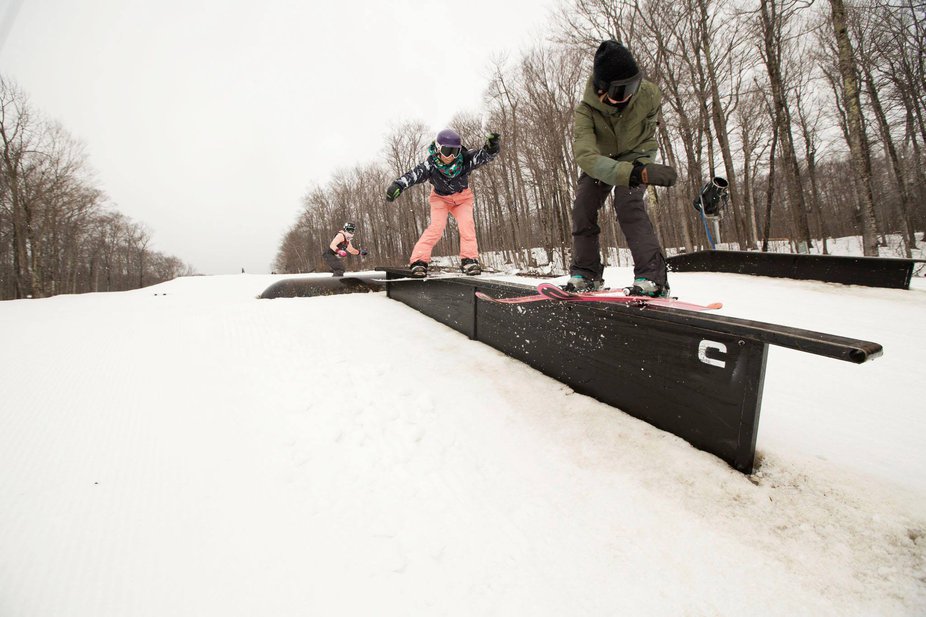 Brooke Potter sliding in at Nikita's G.W.R.
Nikita started doing G.W.R. events last year, offering a total of four events between North America and Europe. The structure of G.W.R. offers a progression session in the morning, and a rail jam session in the afternoon, mirroring the nature of small scale, grassroots events that encourage younger skiers to pursue the growth of their abilities. The goal is to "take the next step from being just empowering and inclusive, to being really encouraging that a rail jam is an acceptable and fun thing that is really not that scary," Kuklinski adds. It is a great way to normalize the desire to truly push yourself as an individual, and offer an environment with a heavy focus on just that.
The excitement around the addition of a women's category is huge, as this is something that has never happened before. Most of the judges will be of the same judge pool as the men's category, and the format will look like that of the men's. It is scored as overall impression offering 1st, 2nd, and 3rd place, as well as a Best Trick award for the two categories of snowboard and ski.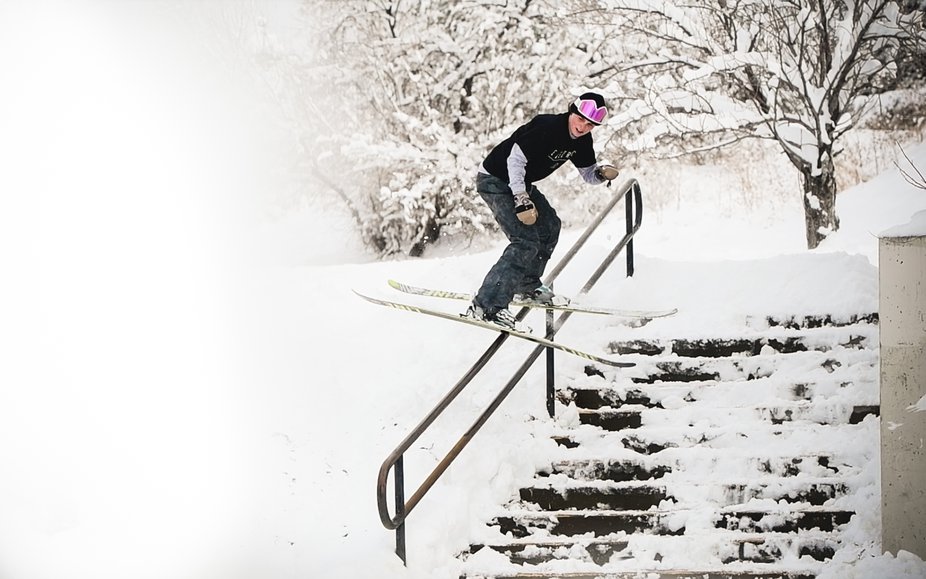 Taylor Lundquist getting after it in SLC last season.
The addition of a women's category is not only a positive for the ladies out there absolutely crushing it, but to the nature of rail jam style events in general. "We need to be doing more of this," Kuklinski remarks, "everybody skis and everybody snowboards, and everybody should have a place to showcase, compete, ride the way they want to ride, and get recognition for it."
This year is surely to be a show, bringing on board some of the dopest ladies in the game right now. The invite list is stacked, ranging from style queens Taylor Lundquist and Rosina Friedel to local legends like Brooke Potter and Nadia Gonzales.
Confirmed athletes are Casey Davis, Shondra Charbonneau, Danylle Hammet, Taylor Lundquist, Kim Lamarre, Rosina Friedel, Nadia Gonzales, and Brooke Potter.