In a clear response to the hucking of ungrabbed 900s in the Sochi halfpipe tonight, Frechwoman Marie Martinod just qualified first without one in her run, relying instead on consistent grabs and amplitude.
American skier Brita Sigourney secured the second qualifying position with some huge amplitude, with fellow U.S. athlete Maddie Bowman and her cork 900 close behind.
Frenchwoman Anais Caradeux took a heavy body slam on a massive 900 in her second run—props to her for sending it, and let's hope she'll be able to ski in the finals. Shoutout also to the clean switch skiing of Germany's Sabrina Cakmakli, who qualified 14th, just missing the finals.
Here's some photos from the qualification round. Finals go down in one hour.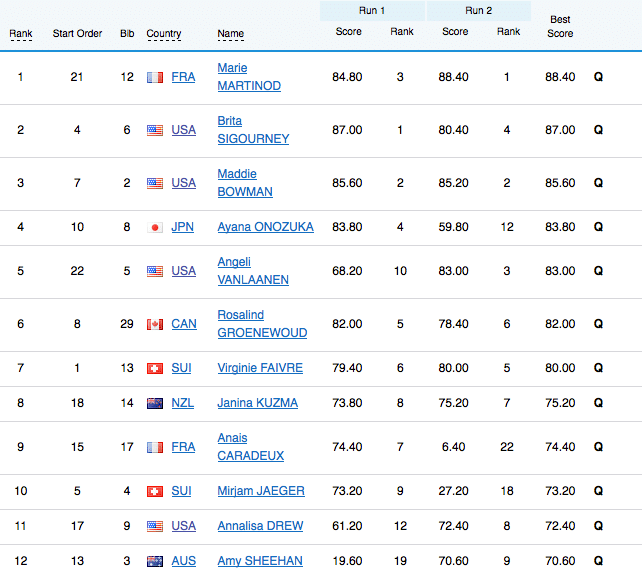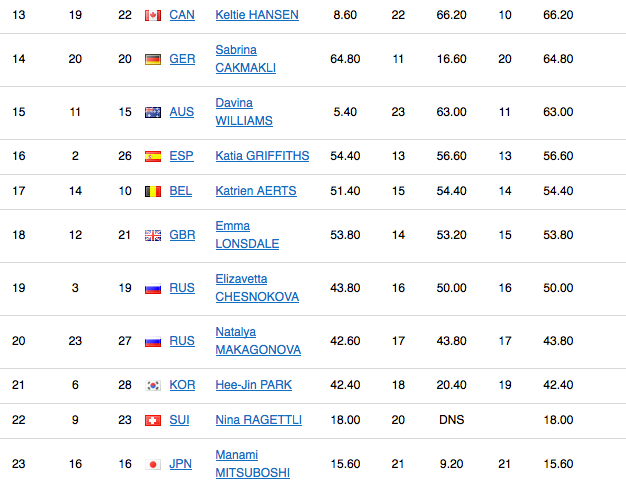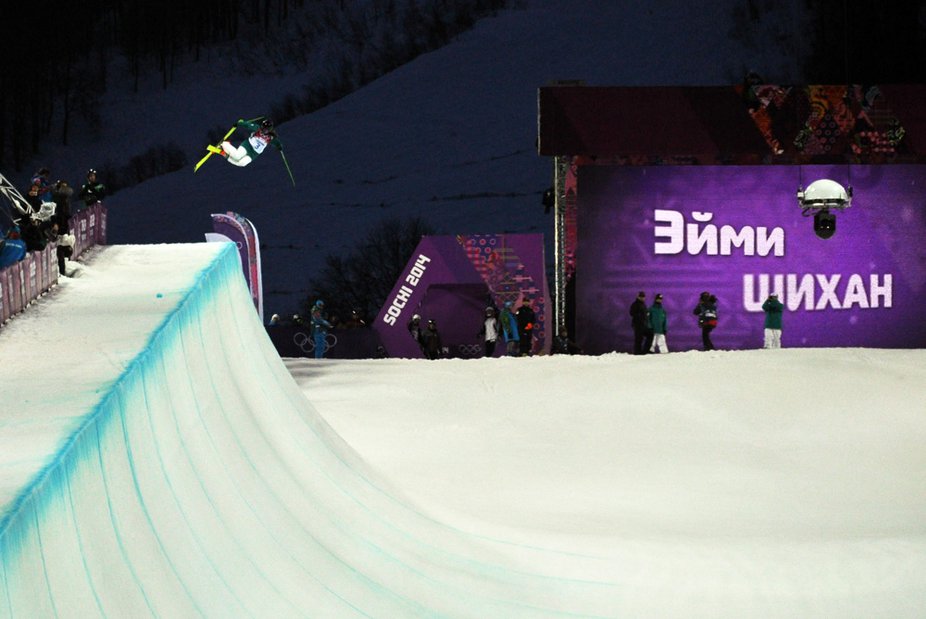 Amy Sheehan.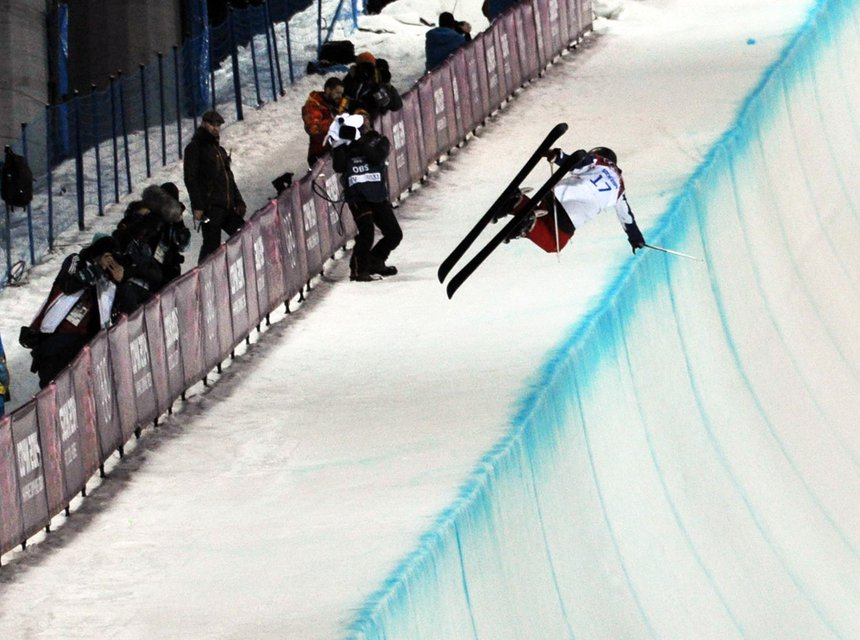 Anais Caradeux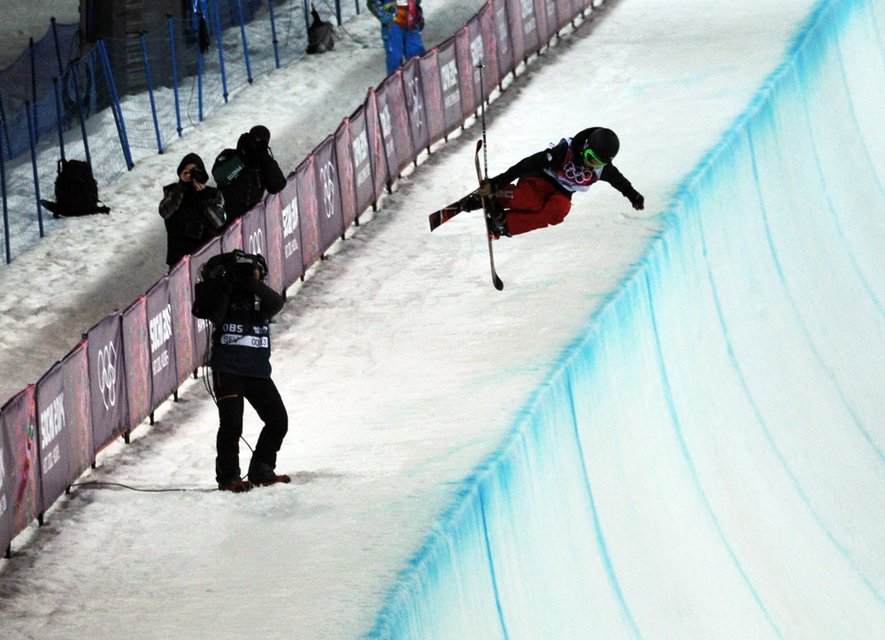 Angeli VanLaanen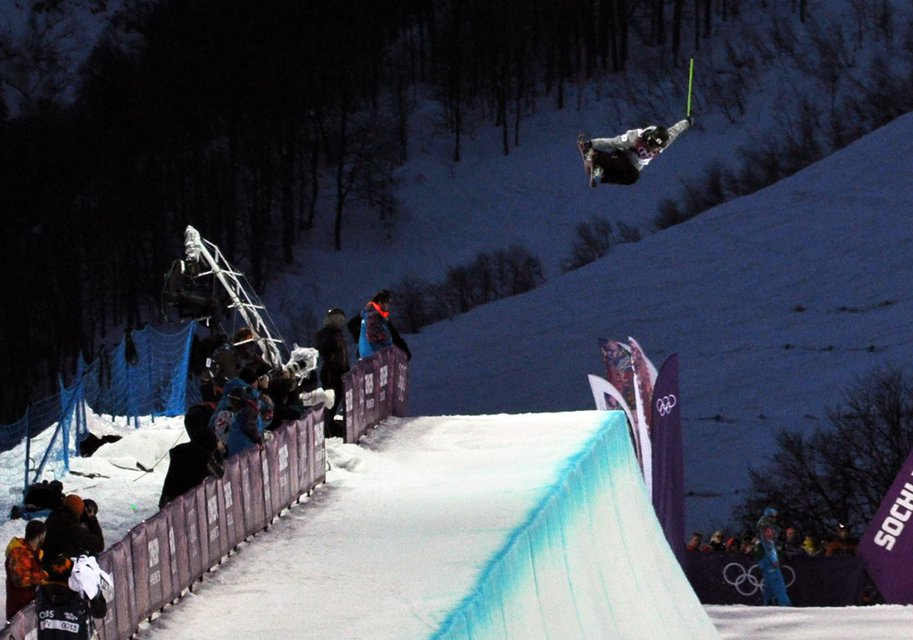 Ayana Onozuka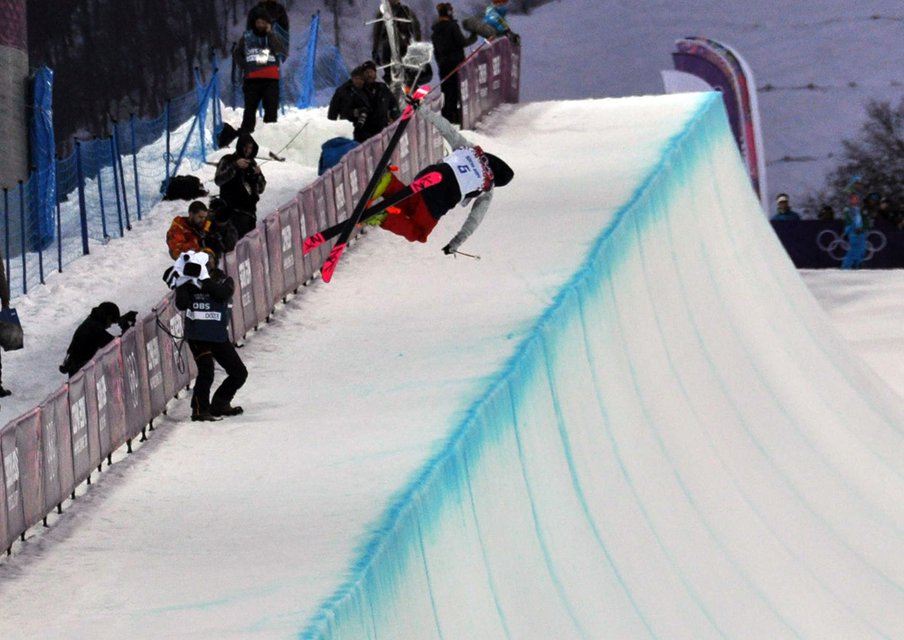 Brita Sigourney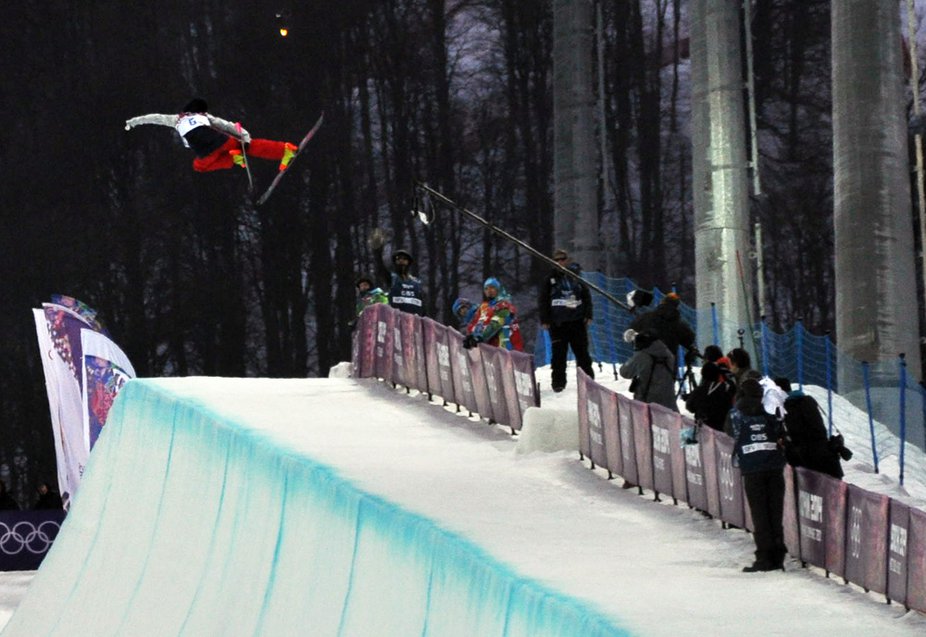 Brita Sigourney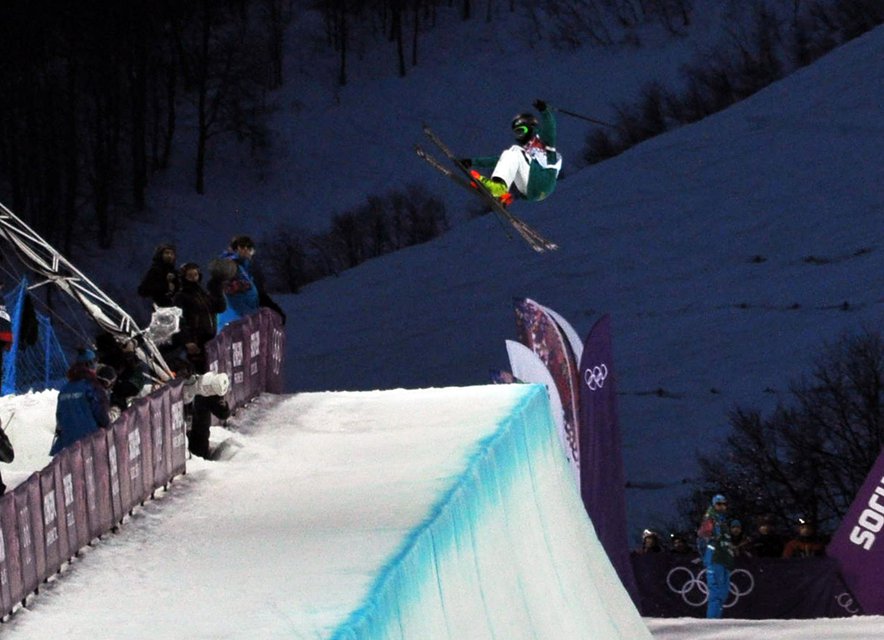 Davina Williams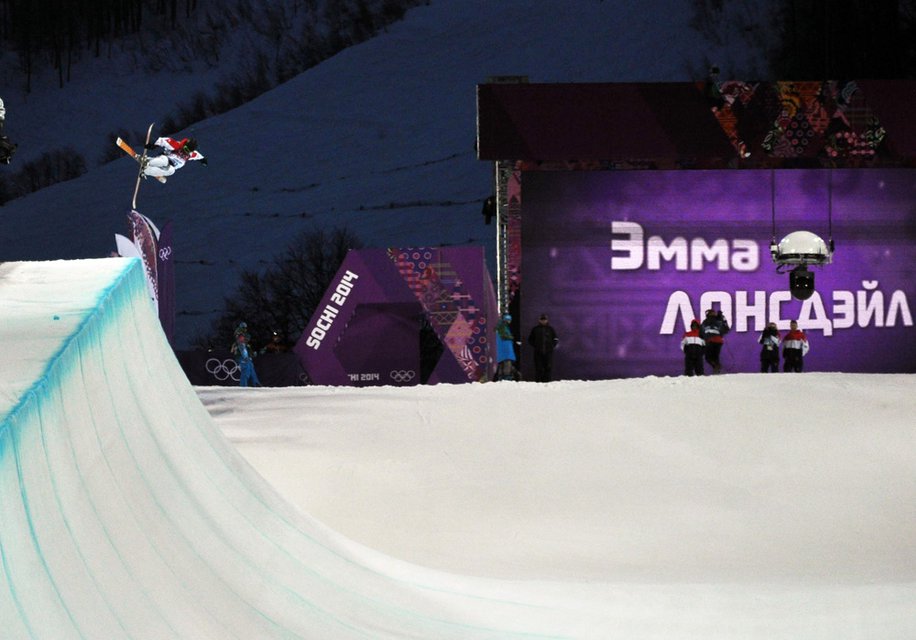 Emma Lonsdale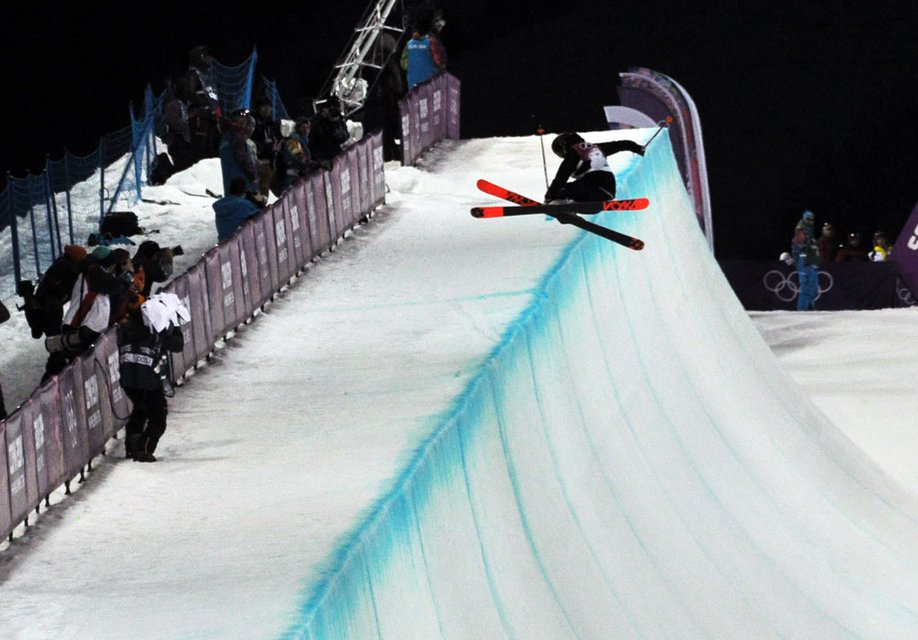 Janina Kuzma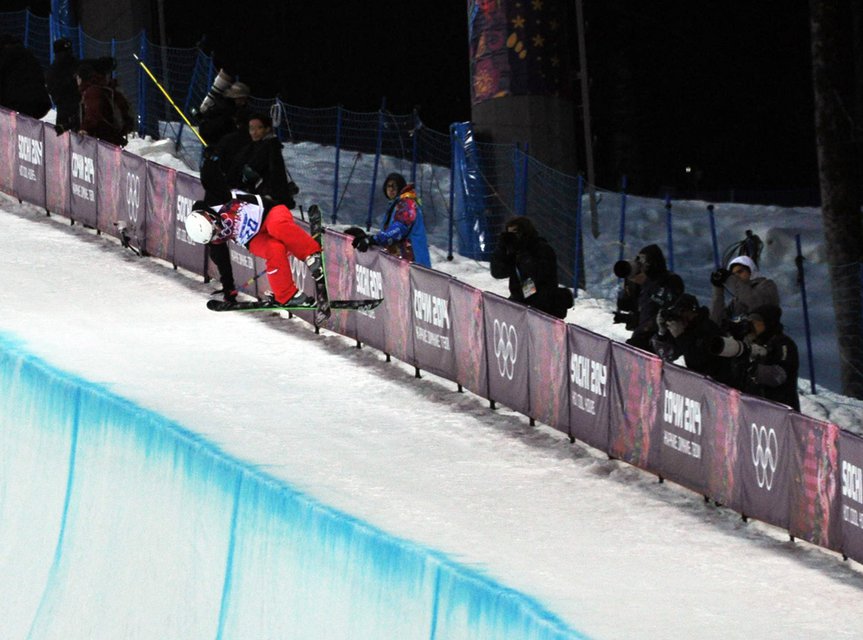 Katrin Aerts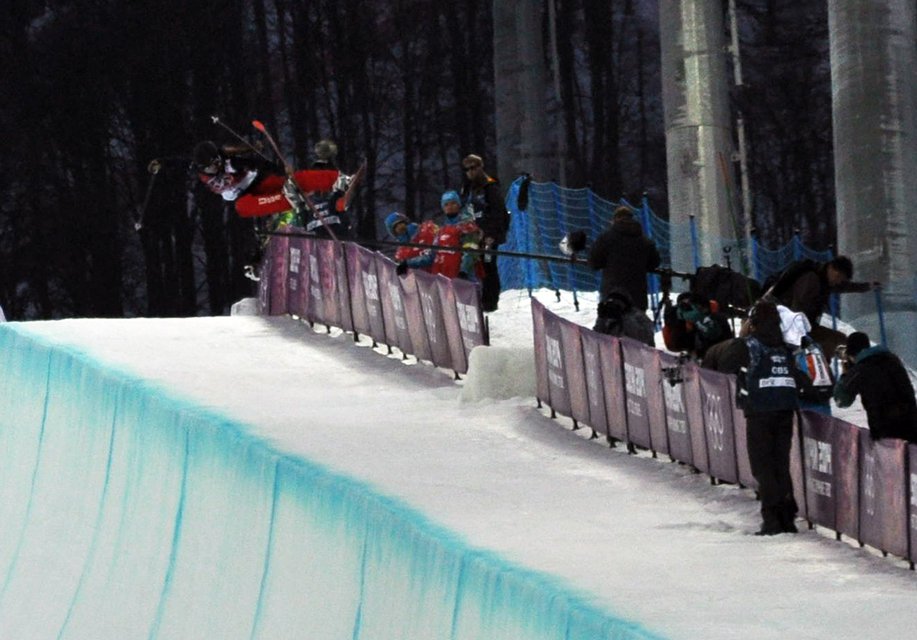 Maddie Bowman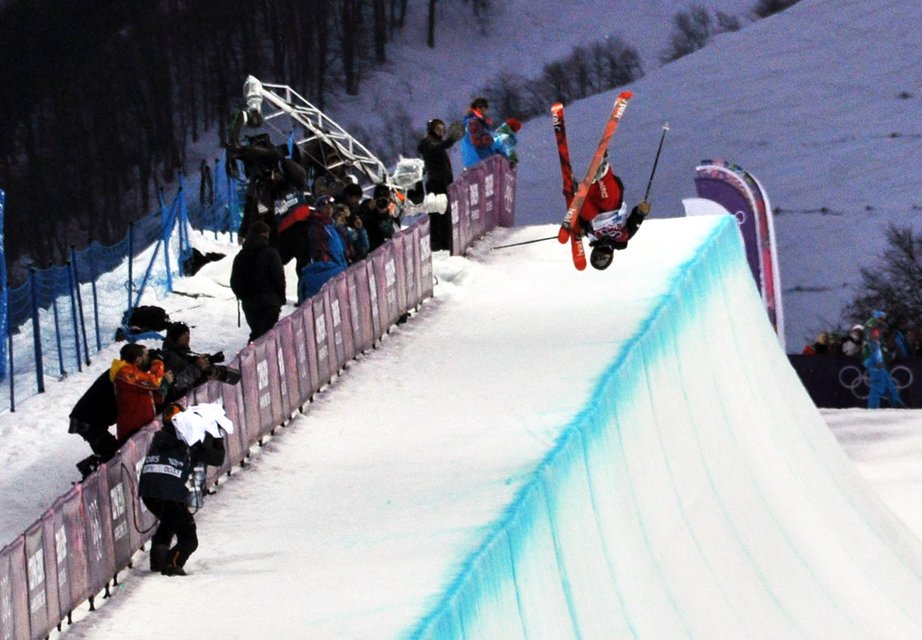 Maddie Bowman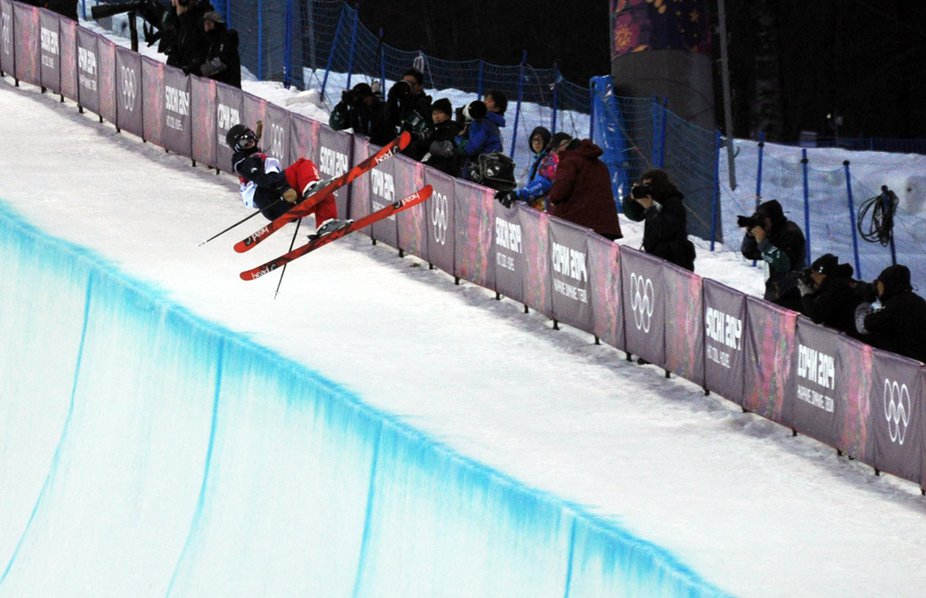 Maddie Bowman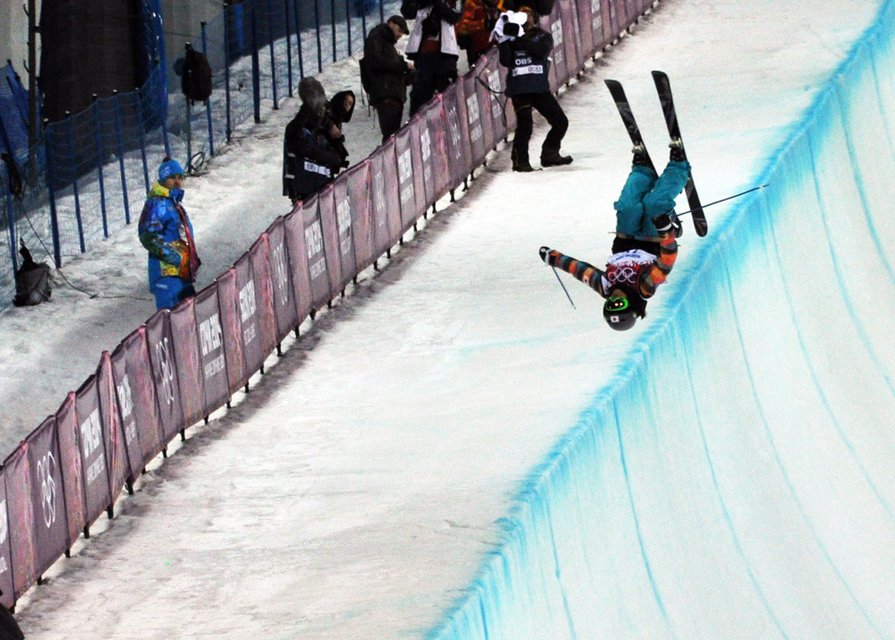 Manami Mitsuboshi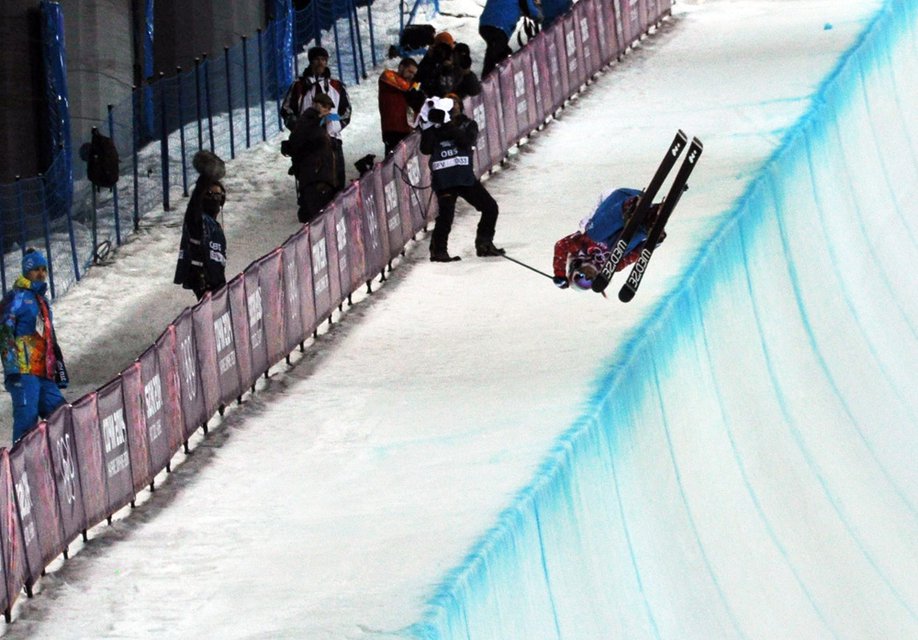 Marie Martinod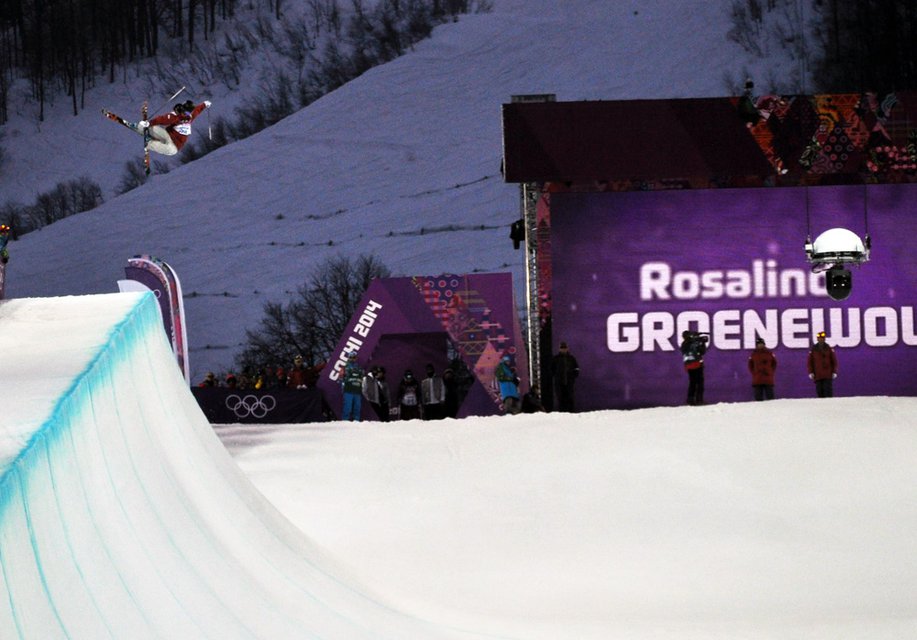 Roz G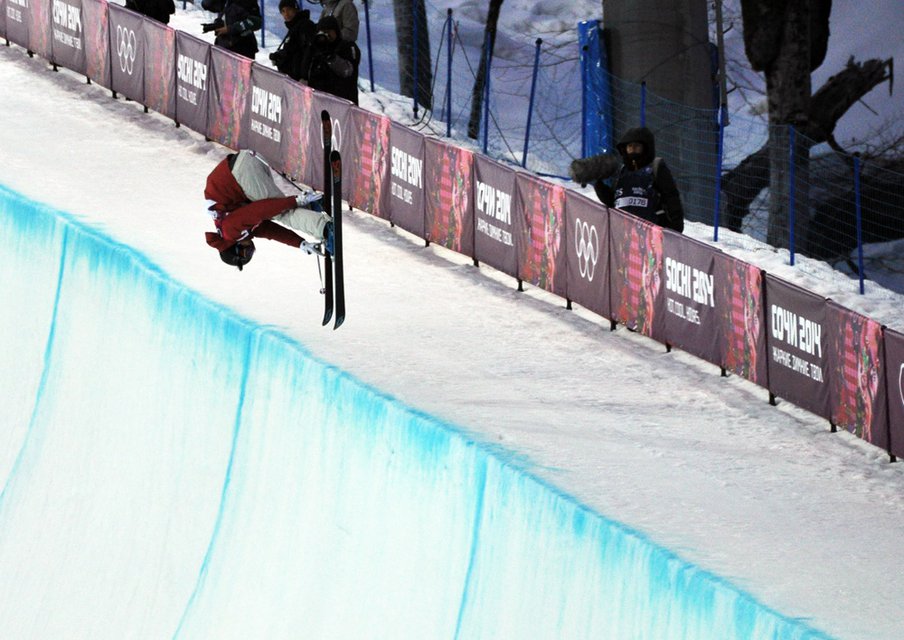 Roz G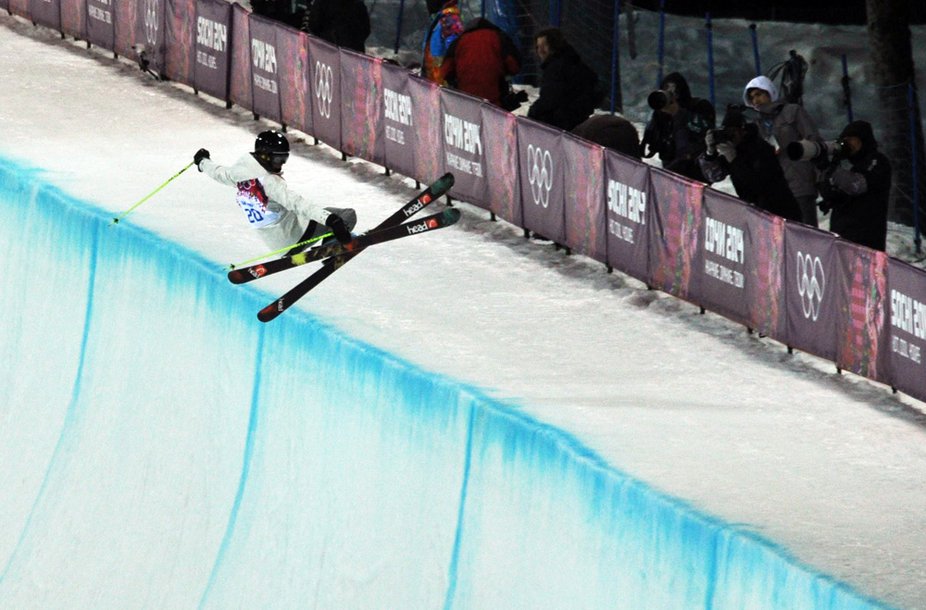 Sabrina Cakmakli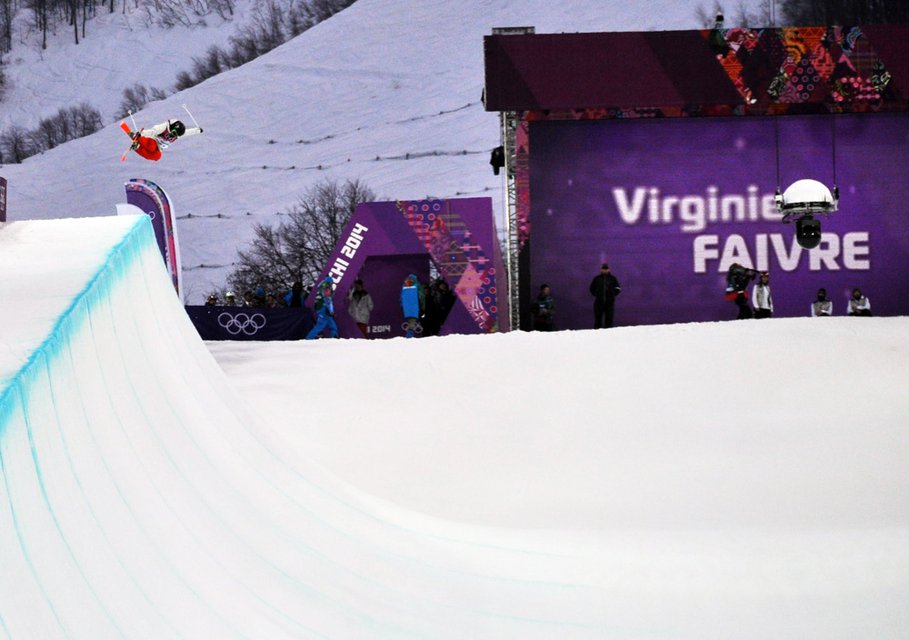 Virginie Faivre