The rules are simple, submit your best original cat quote incorporating something about Saga and post it to our facebook fan page wall. The best submission wins a free hoodie of their choice and sticker pack, funz!!!1!!
For some inspiration there is this website icanhascheezburger.com that is full of cat quotes and they even have a build your own section to simplify the process if you don't have photoshop or paint on your computer. CREATZ YOUR OWN HERE.
Contest ends Sunday 10/17.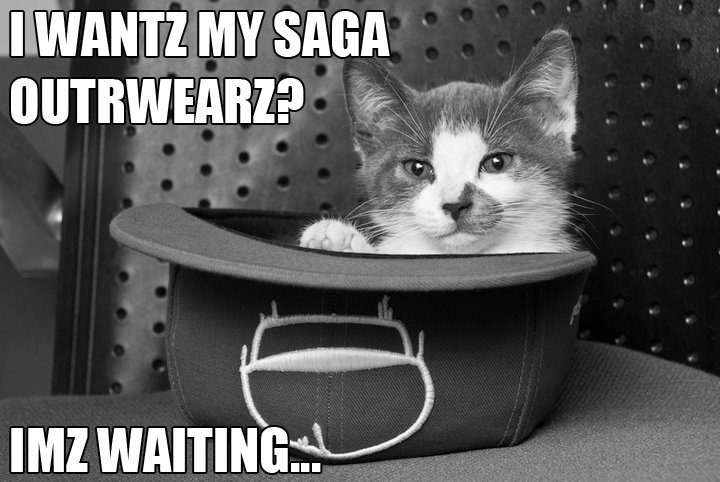 No related posts.