Words by Jeff Schmuck & Voleurz
Photos by Darren Rayner & Harvey Li
On April 30th, 2011, a week after the conclusion of the Telus World Ski & Snowboard Festival, Voleurz' fourth annual Winter Volympics took place in Whistler, BC after a series of formidable hangovers had subsided. Just what is the Volympics you ask? Well it's hard to put into words that would do it justice, but picture an assembled cast of characters that would frighten even the most liberal of senior citizens, lots of fireworks, adult beverages, flannel clothing and dogs, various pieces of old school action sports equipment including GT's, snowblades and other sliding devices (including an inflatable dragon, aptly named The Pipe Dragon), and two teams partaking in a head-to-head battle of glorious proportions for a year's worth of bragging rights.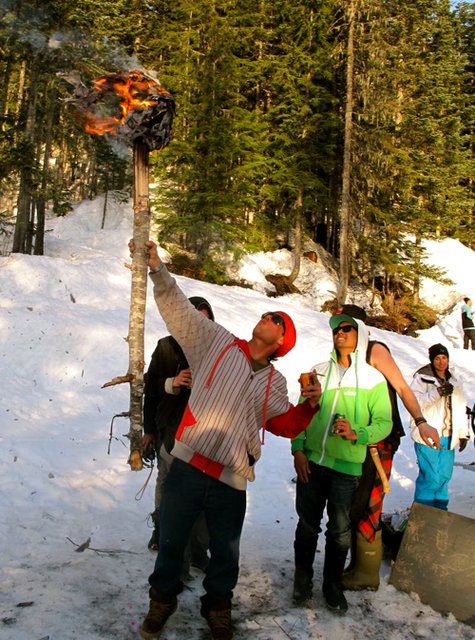 In short, the Volympics is an anti-contest like no other, consisting of complete debauchery, psycho-stunting, utter confusion, and the biased judging of loud mouths Reed Speedman and Voleurz' very own Mason Mashon.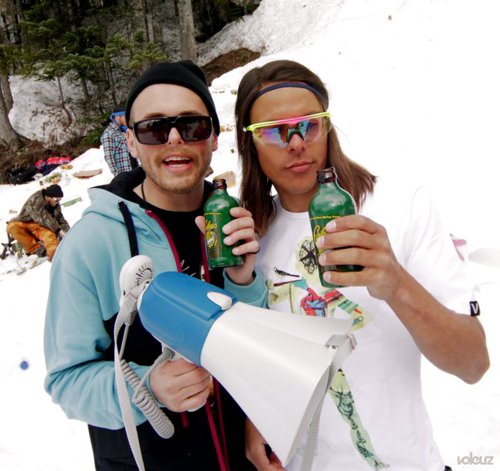 The emcees, Reed Speedman and Voleurz' Mason Mashon.
The events included a shotgun relay (no, not the shooting type of shotgun), a GT Chinese downhill (through a finely manicured course with multiple berms and jumps), a snowlerblade rail jam, a GT big air contest, and perhaps most importantly, an expression session in the Volympic regulation-sized halfpipe (22-feet long and 22 inches high) following the Voleurz committee's long-awaited decision to include halfpipe skiing in the 2011 Volympic Games.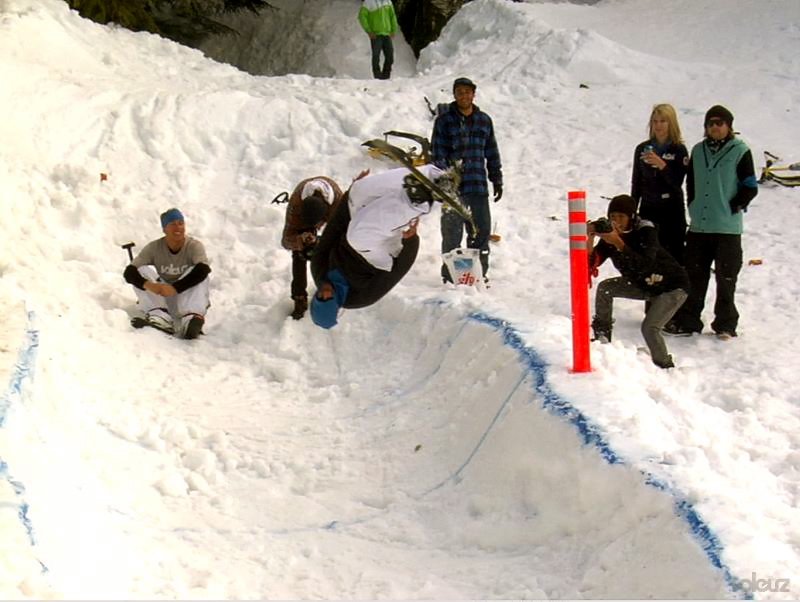 Ian 'Chug' Cosco gets inverted in the Volympics' regulation-sized halfpipe, 22 feet…long.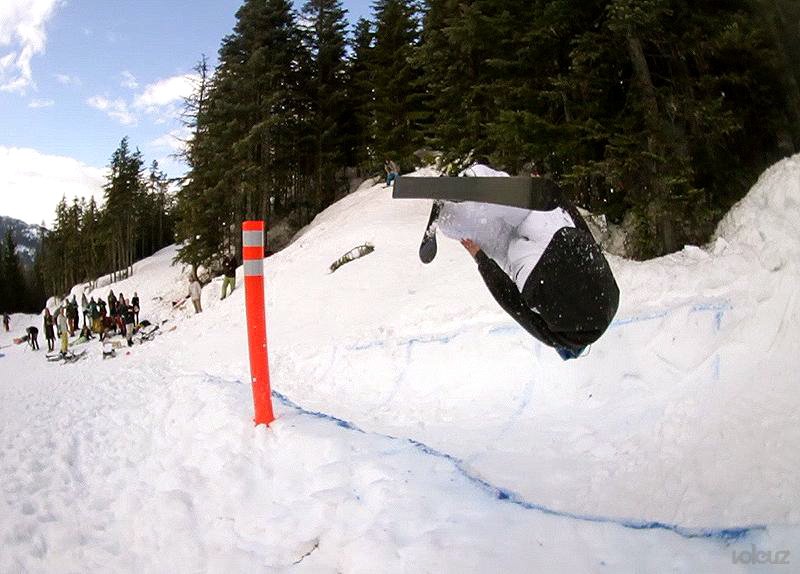 In the past, Voleurz' Darren Rayner and Mason Mashon have held the honor and title of team captains, but this year they opted to gracefully pass the torch to newly appointed leaders Josh Bibby (Red Team) and Stan Rey (Blue Team). During previous Winter and Summer Volympics these two fine and leisurely gentlemen have proven to be most suitable to lead a team into the destructive Volympic arena in hopes of victory.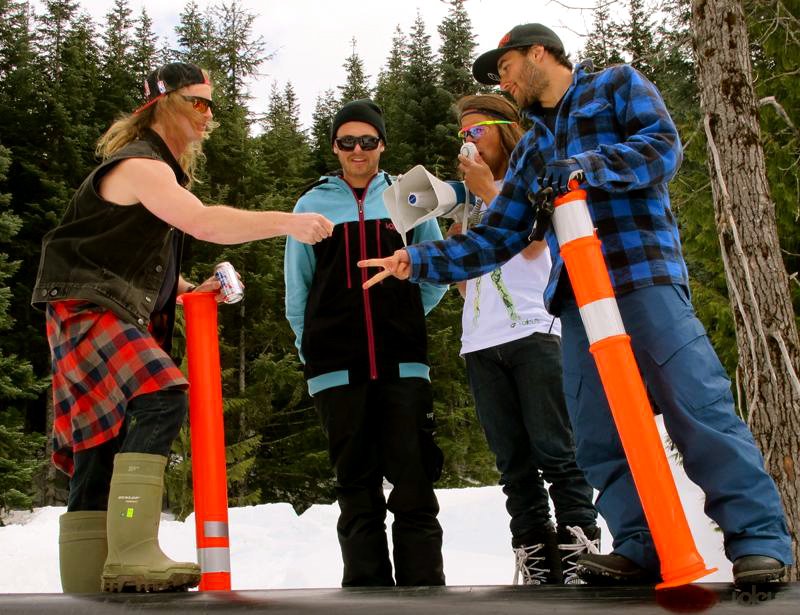 Team Captains Josh Bibby and Stan Rey rock-paper-scissors for first pick.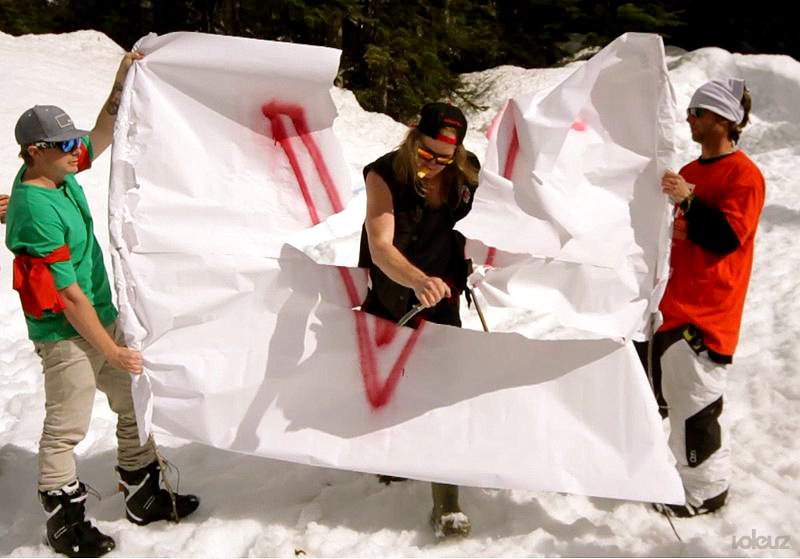 Red Team Captain Bibby slashes his way into the Volympic arena.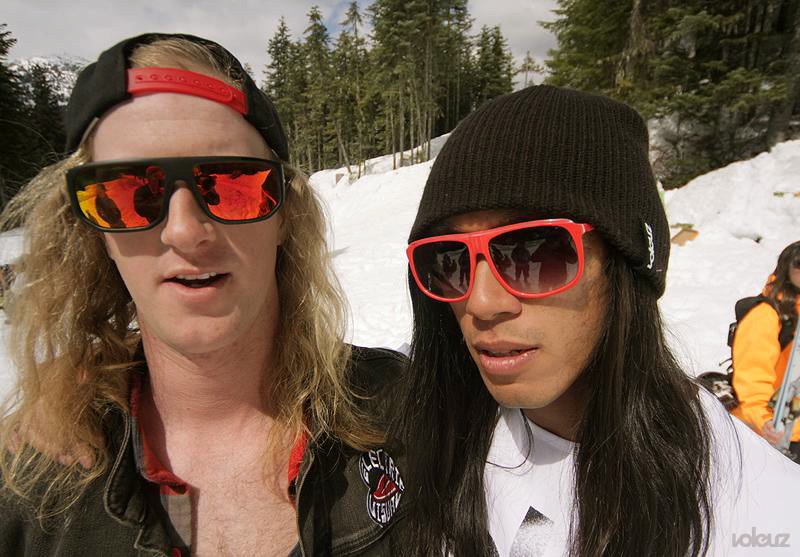 Josh Bibby and co-founder Harvey Li.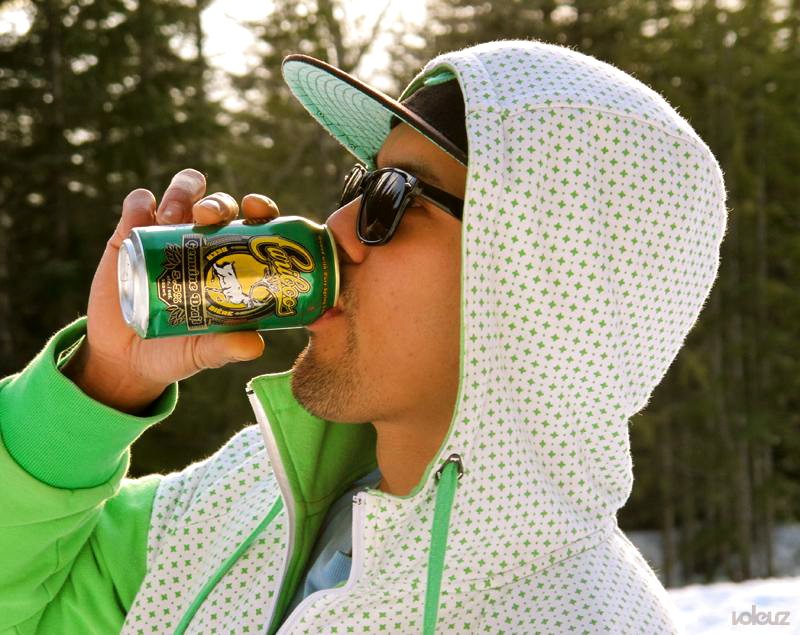 Voleurz mechanic Antonio enjoying a fine Cariboo.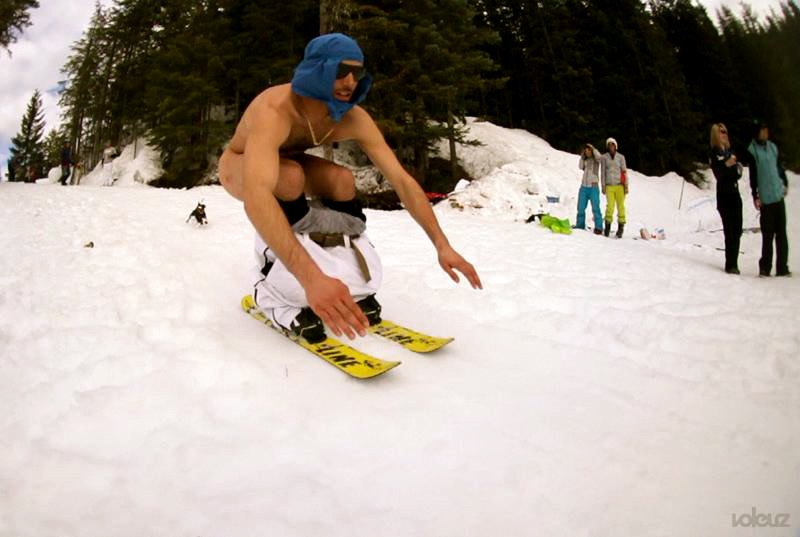 Ian 'Chug' Cosco…naked…again.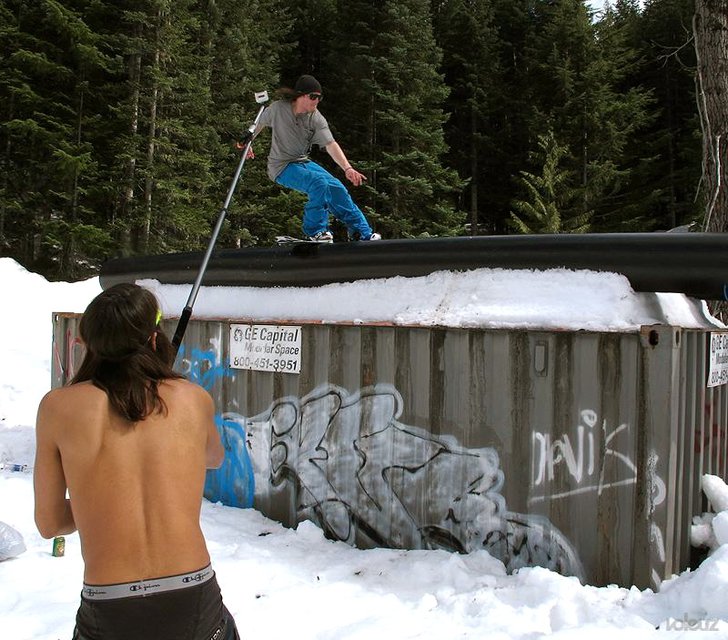 Gypsy King Justin VDP with some technical jib tricks.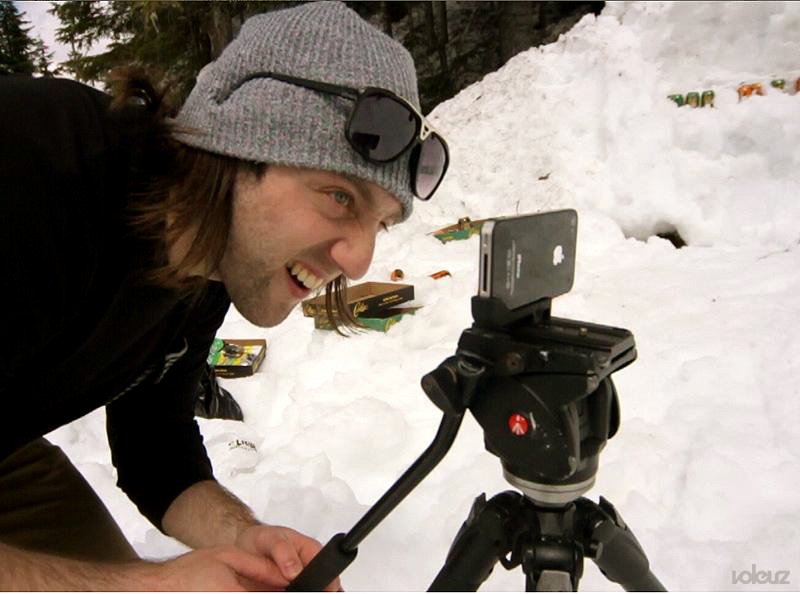 Voleurz' Bruce Giovando getting the shot with his iPhone.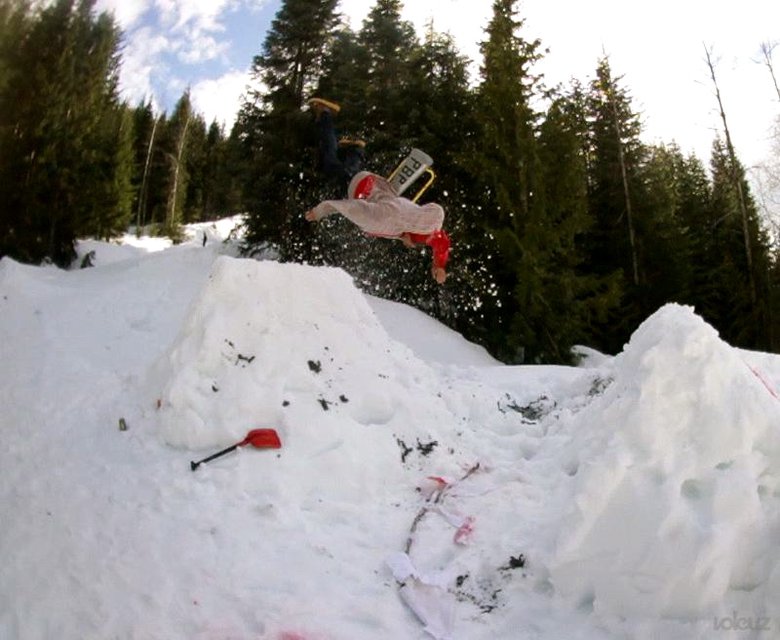 Jan Schuster fell asleep on the in-run (http://www.sleepyschusters.com)…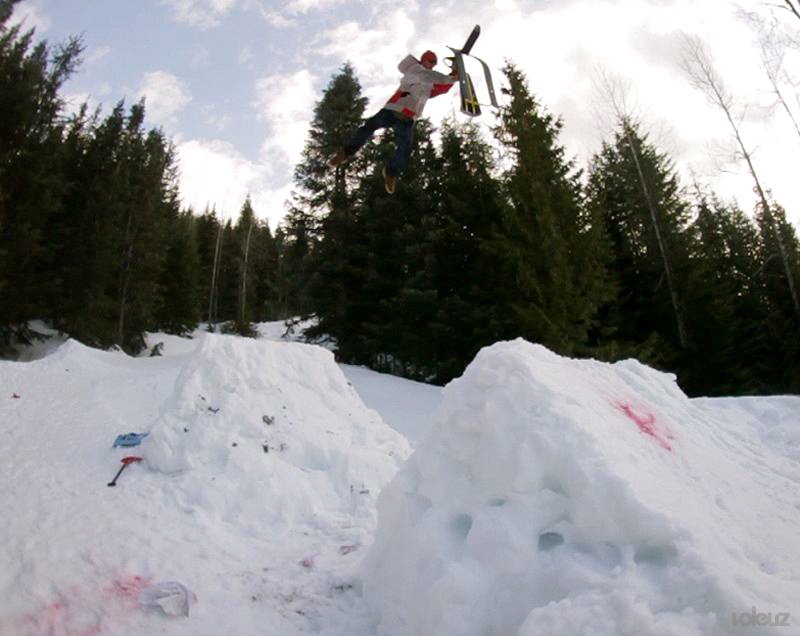 …and then busted out a superman seat grab. Stomped.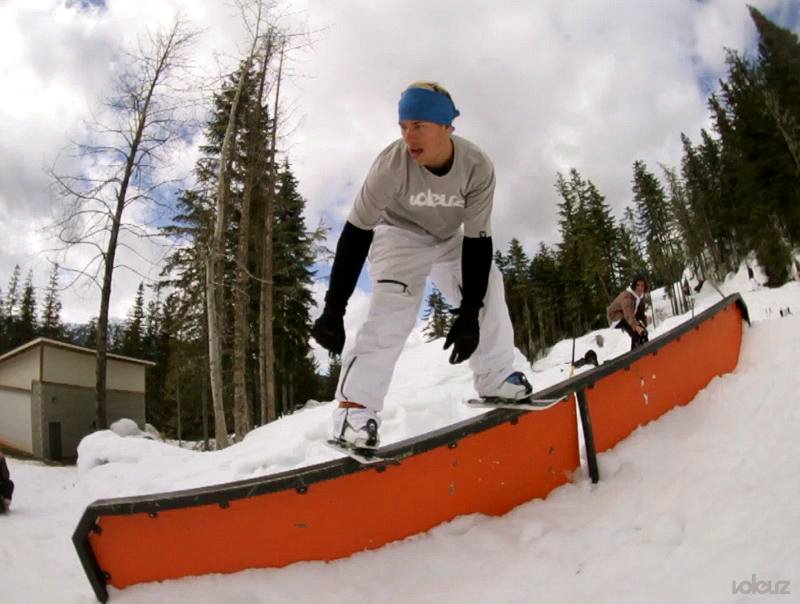 Joe Schuster takes care of business in the snowlerblade rail jam.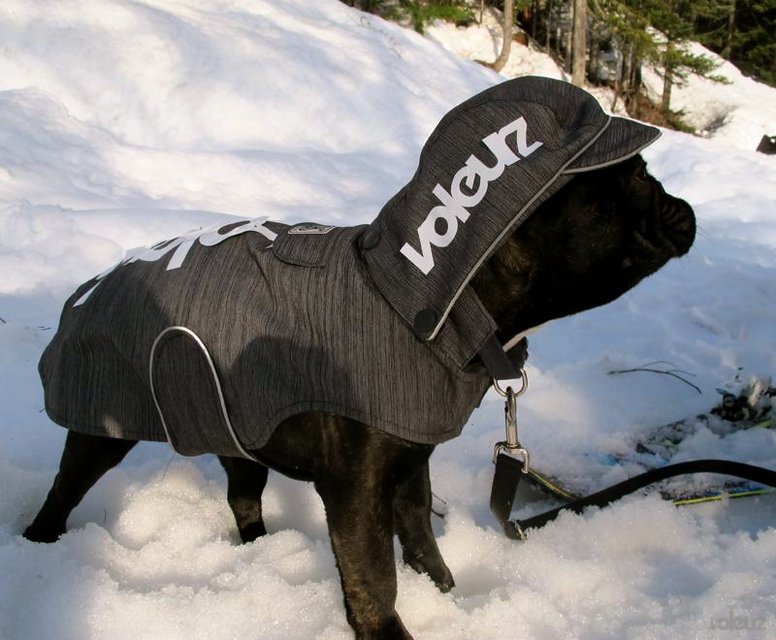 Lil D chillin in his custom hoodie.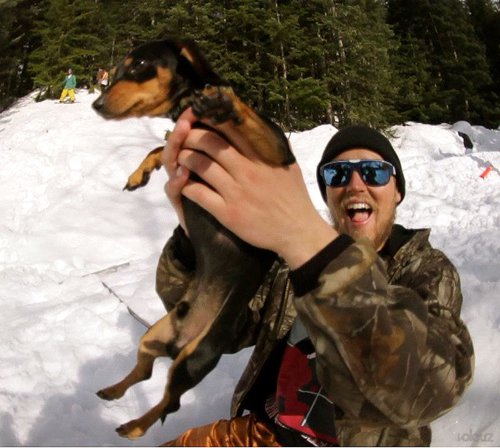 Riley Leboe with Chug's dog, Mowgli Cosco.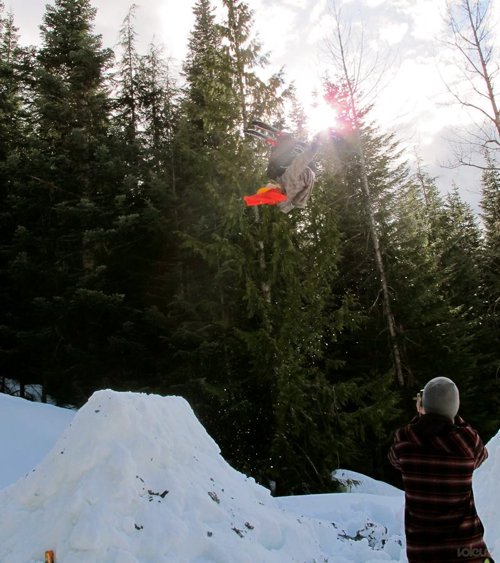 Rob Heule sending it on snowblades.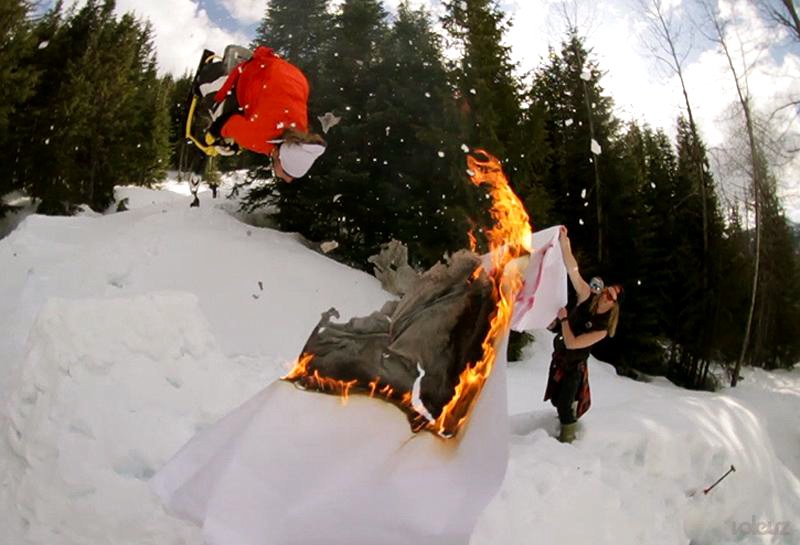 Josh Stack jumps into the fire with a GT backflip...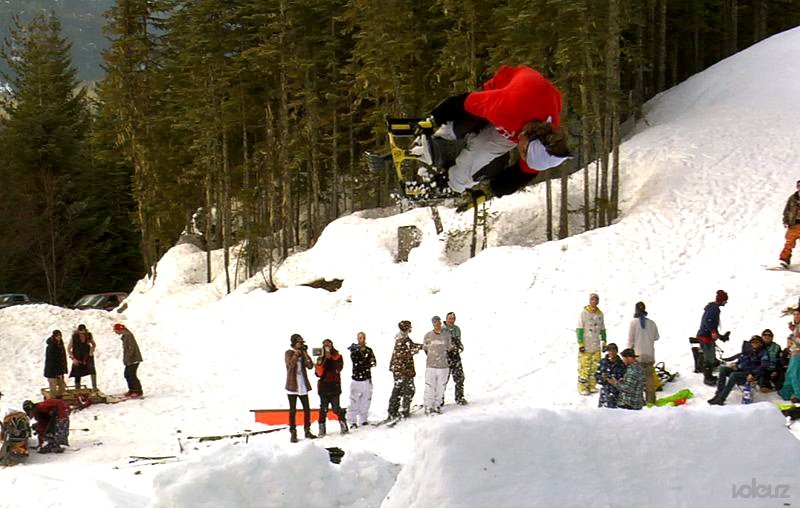 ...and lands quite possibly the first ever flatspin 360 on a GT.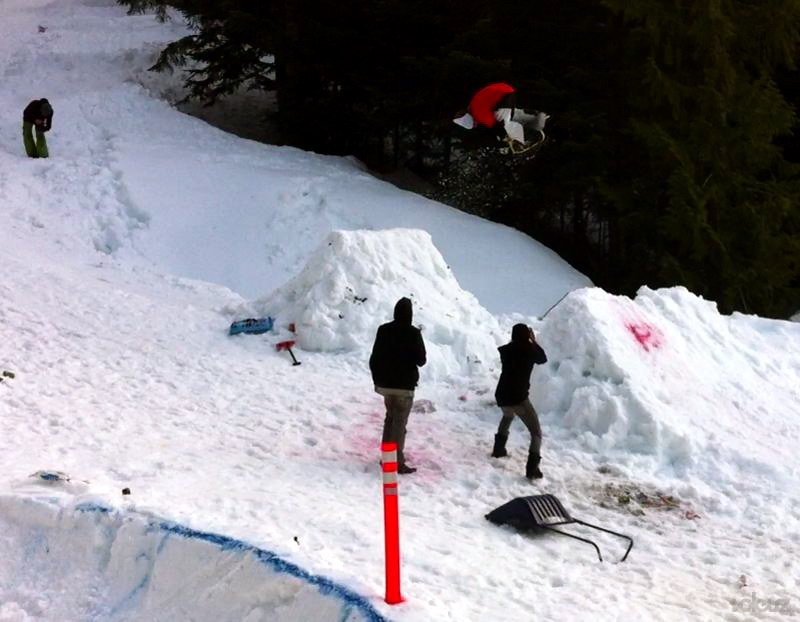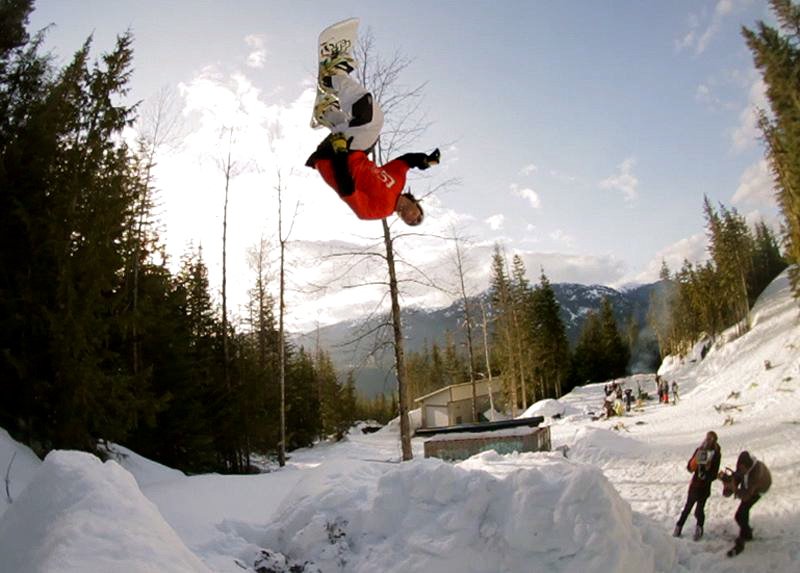 Oh yeah, and he snowboards too.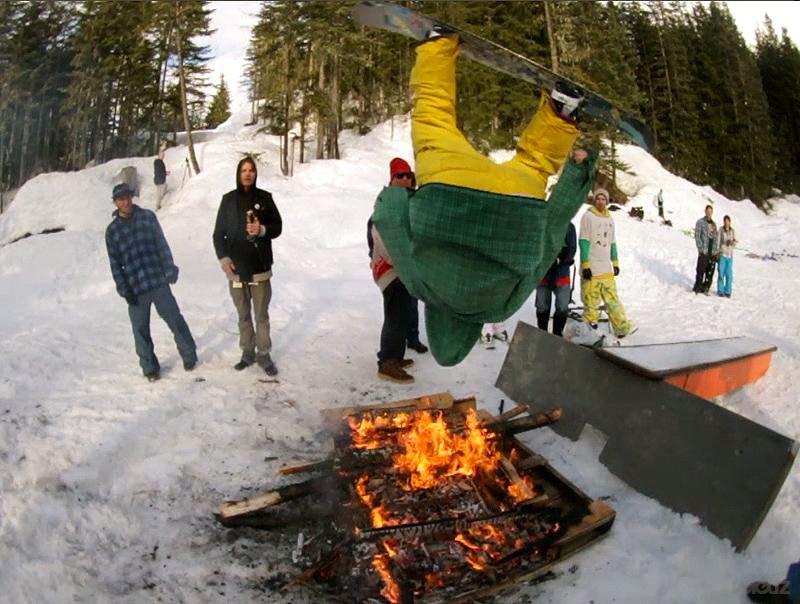 Warren Williams warms up the fire gap.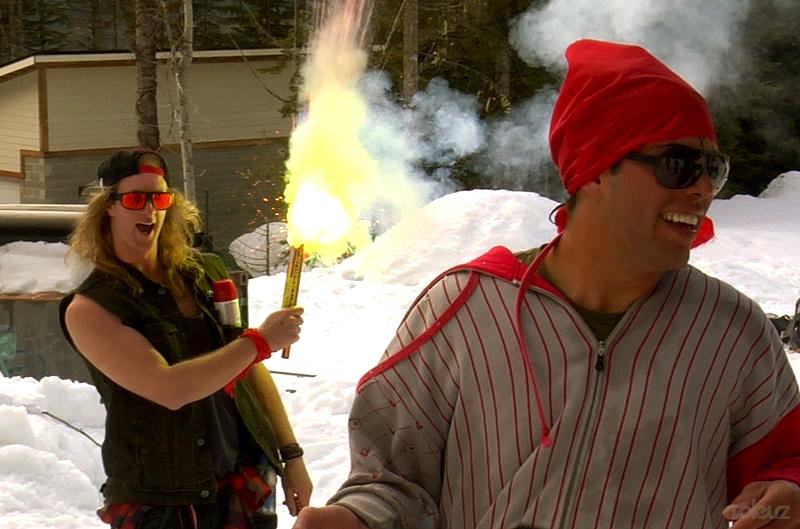 Josh Bibby celebrates his team's victory.
With a handful of filmers in attendance, you can be sure that the 2011 Winter Volympics will once again be one of the most entertaining segments of Voleurz' annual feature film…but you'll just have to wait until this Fall to decide for yourself. Special mention goes out to Ian 'Chug' Cosco of the Blue Team, who was named MVP of the event for a naked backflip and frontflip on snowblades along with other behavior that will be not be mentioned here. And big thanks to Tyler Holm and the team at Cariboo Brewing for helping make this year's Winter Volympics the best one yet. For more info on the Volympics and Voleurz, check out voleurz.com.