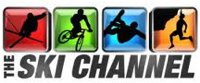 Winter, the new film by The Ski Channel and the marquee content for the 2011/2012 Ski Channel Film Tour is a deep narrative of some of the most talented people in mountain sports performing some of the most incredible feats ever attempted, including Ted Ligety, Simon Dumont, Sarah Burke, Rory Bushfield, Sean Pettit, Melissa Arnot, Johnny DeCesare, Jen Hudak, Julian Carr, Senator Bob Dole, Phil Mahre, Steve Mahre, Andy Mahre, Mike Wilson, Karina Hollekim, Kris Holm, Ted Davenport, Chip Hildebrand, Kirk Bauer and Matt Reardon.
The film travels to the furthest reaches of the planet and with a focus on mountain sport athletes who push the boundaries of their craft to sometimes unthinkable limits and dire consequences.
For more information on Winter, go to http://www.theskichannel.com, and to watch more trailers for this year's ski movies, check out the Trailers Channel on NSTV.