Words & photos by John Vandervalk
The third annual Winter Park Open went down this past weekend at Winter Park, Colorado, where over 50 riders came from all over the country for their shot at a healthy amount of recognition and prize money. The sun was shining briefly in the early morning hours, but as the competition got under way the clouds rolled in ahead of the next storm. But fortunately for the competitors, the snow held off until the competition was over, and the wind stayed calm until the last run in finals.
The hard working park crew at Winter Park stepped it up for the event, constructing a six-feature slopestyle course that included a cannon rail, two jumps, a triple barrel rail and two more jumps.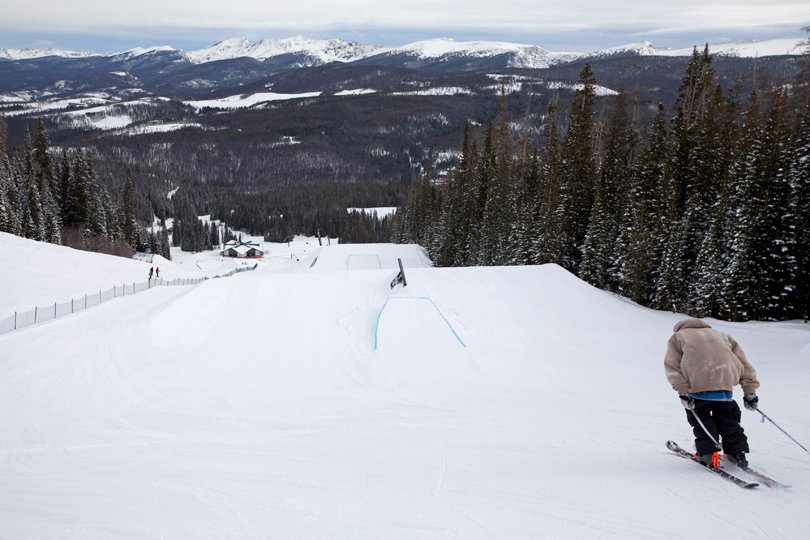 The format was a bit different than the norm, with the best of two runs in qualifiers where the top 10 men and top five women advanced to finals, where each rider was given two runs as well, however the top score of any of their four runs would count as their best. This meant that if a rider scored super well on his or her first or second run in qualifiers, they could potentially use that score to podium or even win.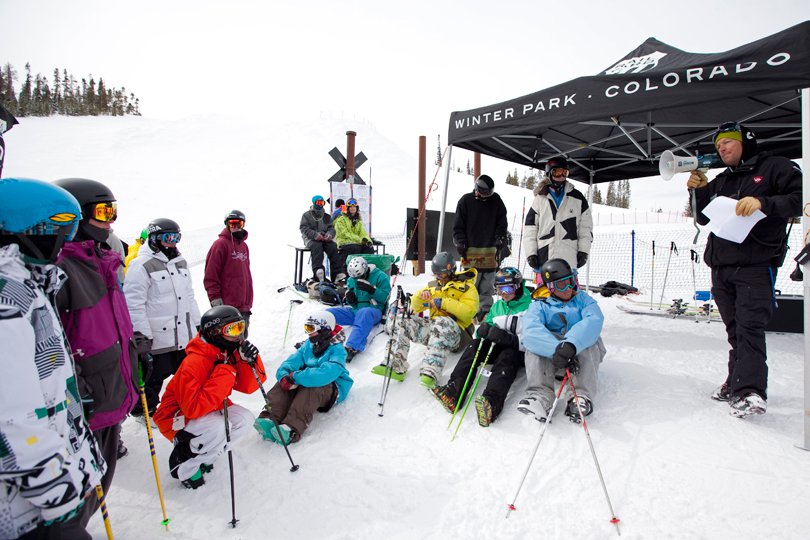 Terrain Park manager Bob Holme giving the riders the rundown on the format.
The women got underway first followed by the men, where local girl and recently engaged Kristi Johns skied well and easily qualified, along with Emilia Wint from Breckenridge, who lit up the course with some nice double grabs on the first two jumps and seemed almost unbeatable from the very beginning.  
Chris Laker
In the men's department, Chris Laker failed to stomp a switch dub 9 in practice and was in need of some prize money to replace a couple of teeth, so he owned the course for the remainder of the day, qualifying first by throwing two doubles on the final hits.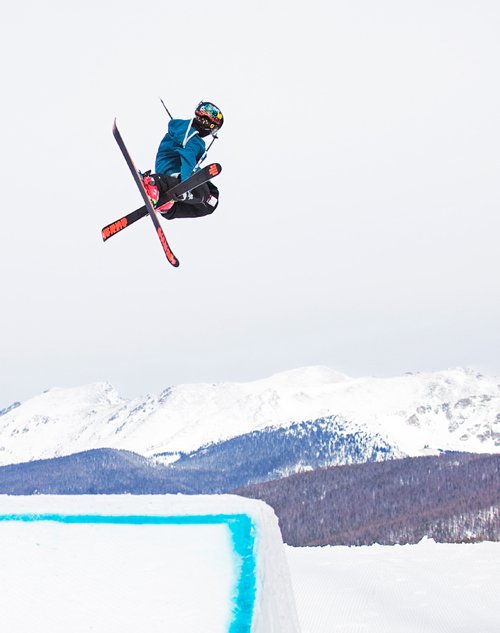 Andy Partridge
On the other end of the leader board, Andy Partridge just got nudged out of finals by Breckenridge local Kolby Ward, who won a tie-breaker with the better of his two-run scores added up.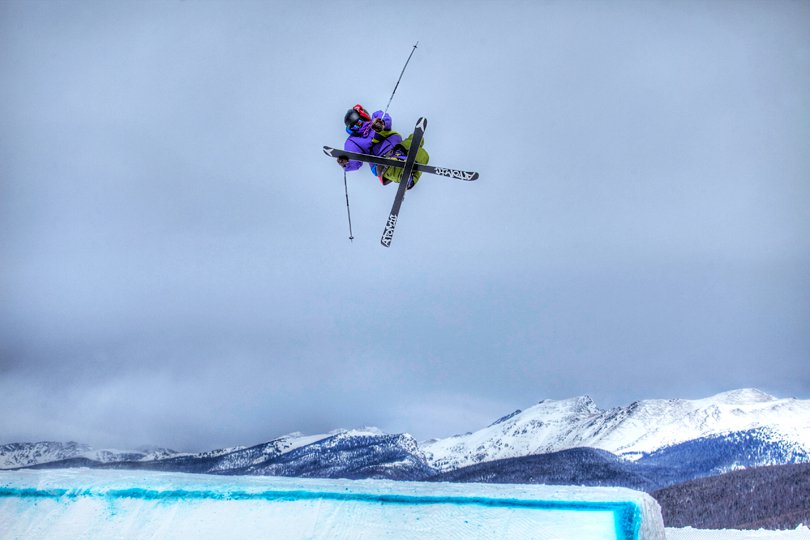 Parks Thomson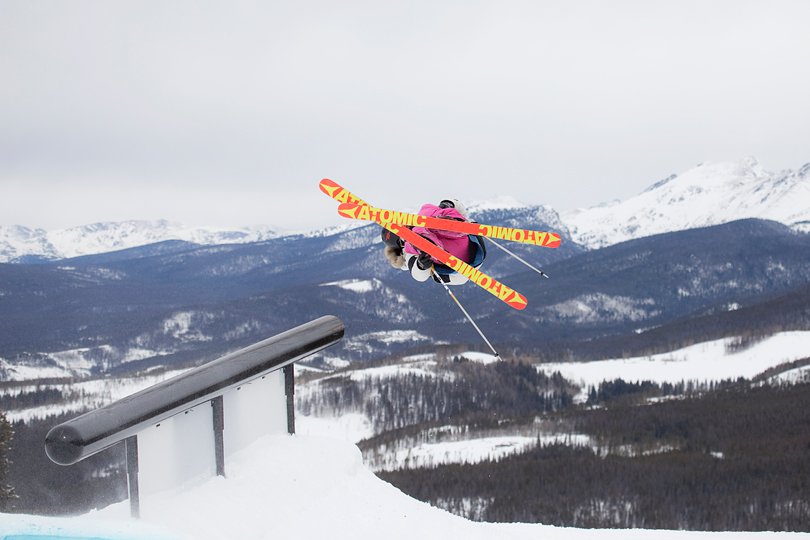 Conner Nelson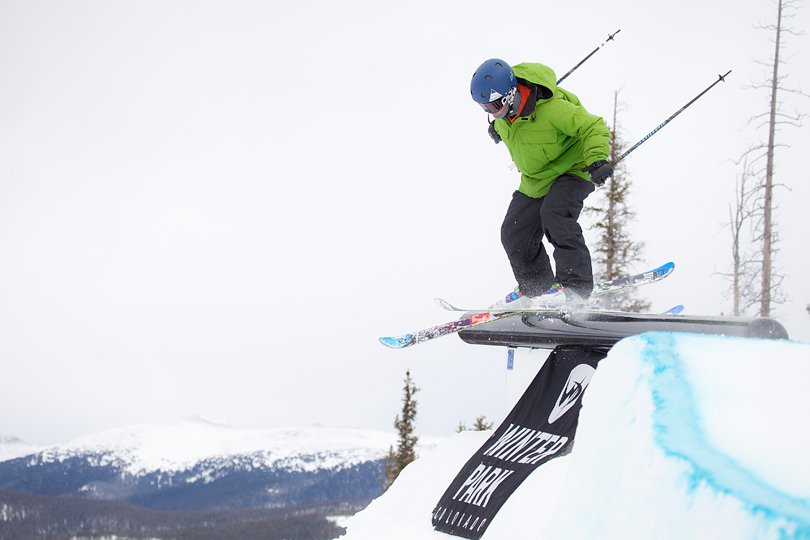 Evan Schwartz
Local Winter Park skiers Parks Thomson and Conner Nelson (who was the only skier to get inverted off the cannon rail with a rodeo 450 out) skied well and almost made it to finals but couldn't keep their runs clean, while Evan Schwartz, who is known for cutting up the pipe with his trickery, didn't have quite enough for finals as well, as the riders kept setting the bar higher and higher on their second runs.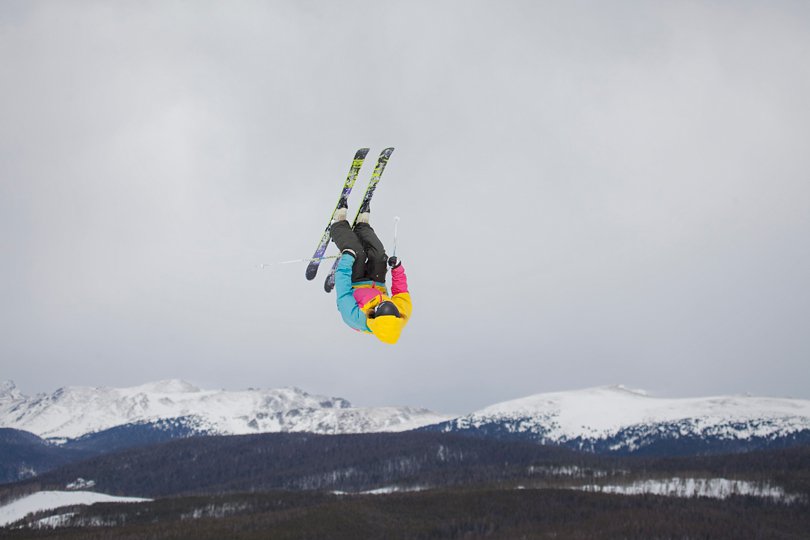 Kirsten Cooley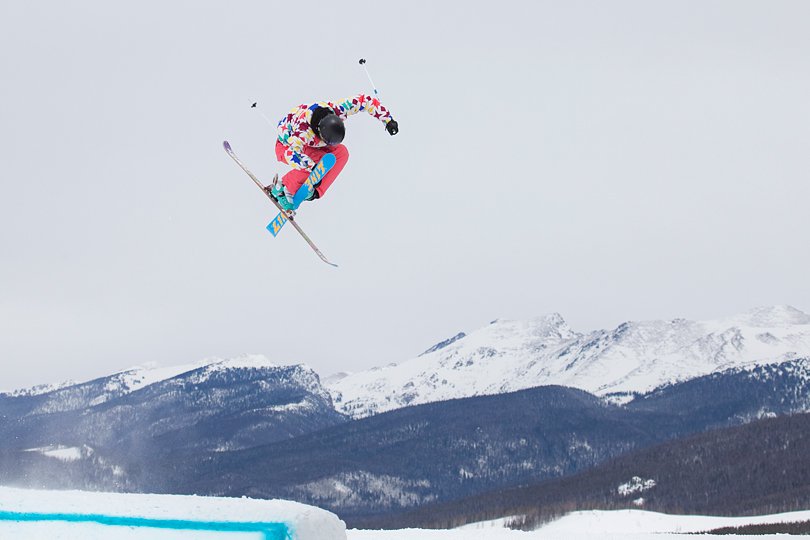 Kristi Johns
In women's finals, Kirsten Cooley threw down some 3 mutes to a nice laid out superman front flip on the money booter to take fourth, while fresh off her win at the Aspen Open, Kristi Johns went blind 270 off to back-to-back 3's and 7's to score the third and final spot on the podium.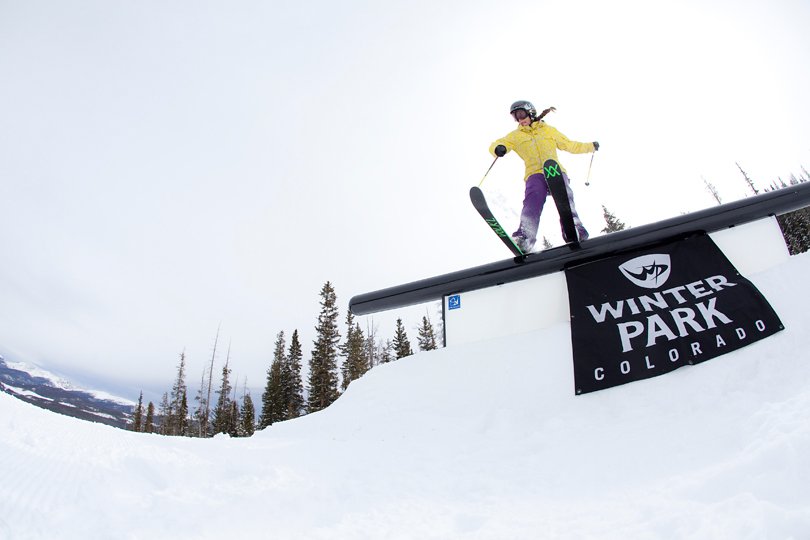 Nadia Gonzalez
Grabbing second place was Nadia Gonzalez, who threw a 270 off the cannon box to back-to-back 3's, followed by a 7 and another 3.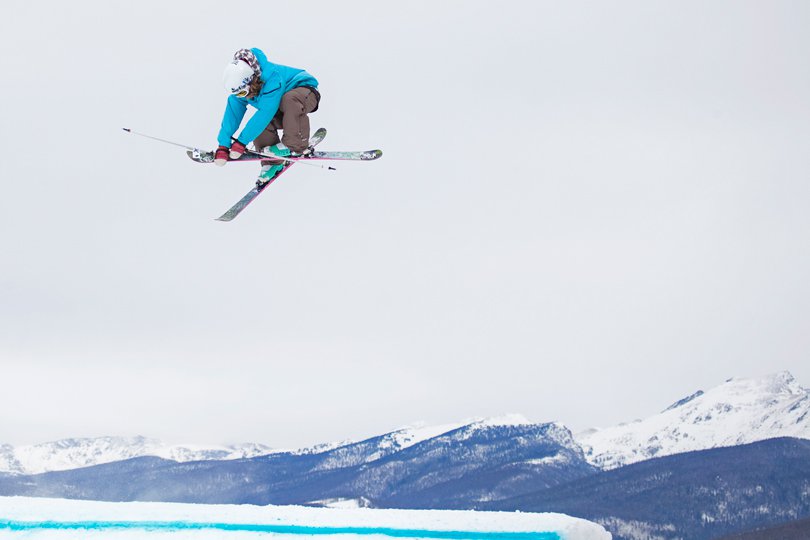 Emilia Wint
And taking the top spot was a rising star out of Breckenridge, Emilia Wint, who just learned double grabs a few days before the event and incorporated them into her run, which included a blind 270 off to 3 double japan to 3 double mute followed by a laid out backflip to a 7 mute on the final hit.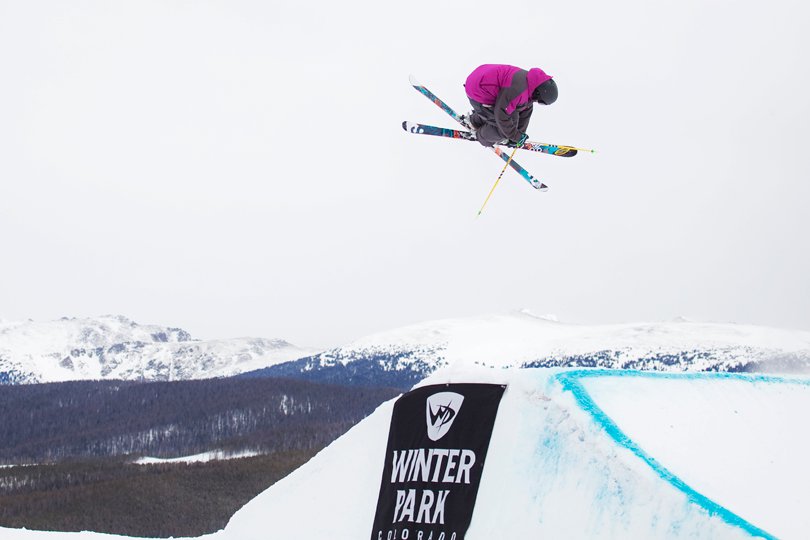 Kolby Ward
In the men's division, Kolby Ward wasn't able to better his top qualifying score and finished 10th with a backside 630 off the cannon to cork 7 blunt to right bio 7 japan, followed by a backside 450 off the triple barrel rail into a switch right 7 mute and switch 10 mute.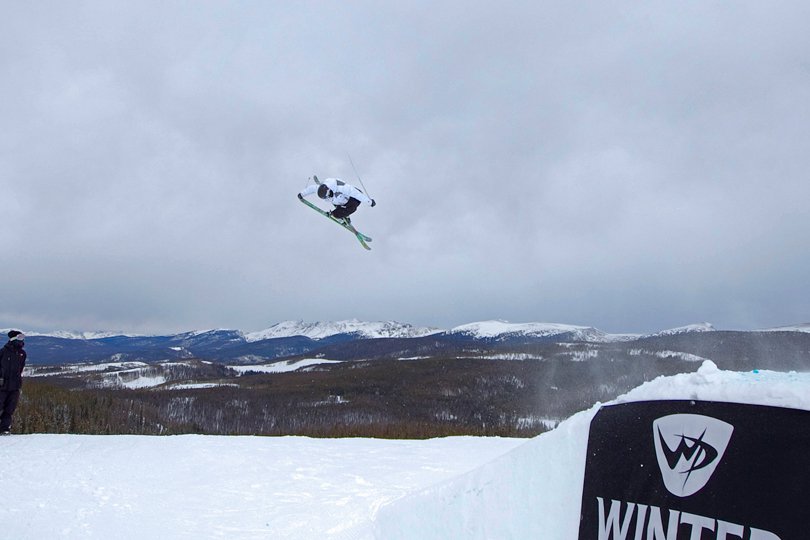 Cody Cirillo
Ward's fellow Breck comrade Cody Cirillo finished ninth, with a front 630 off the cannon to switch 9 to left cork 7, along with a front 450 off the triple barrel to cork 9 into a switch 10 off the last kicker.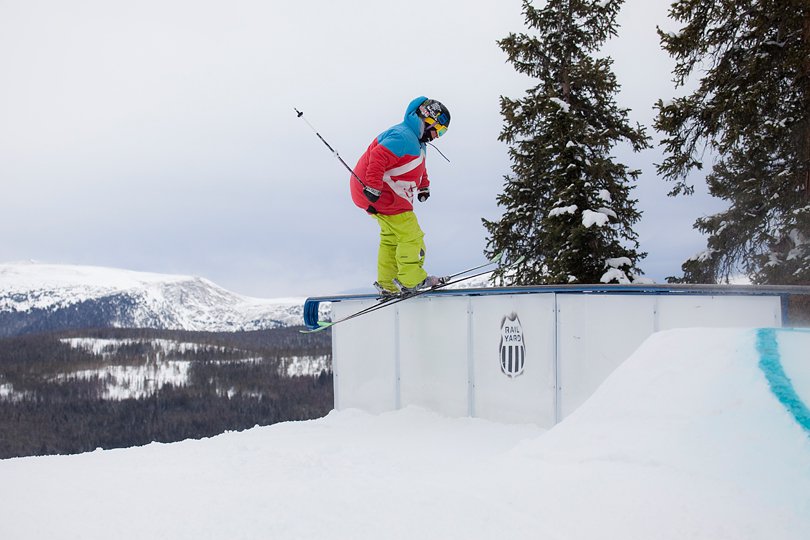 Maks Gorham
Maks Gorham took eighth with a switch 270 on the cannon to blind 270 off, followed by a right 5 blunt to switch bio 9 mute, then a 270 on into a huge cork 9 blunt, and powered through his deep landing into a switch 12 mute on the final hit. Many of the riders thought he should have scored higher, but Maks was stoked to ski well on a fun course and be a part of the comp.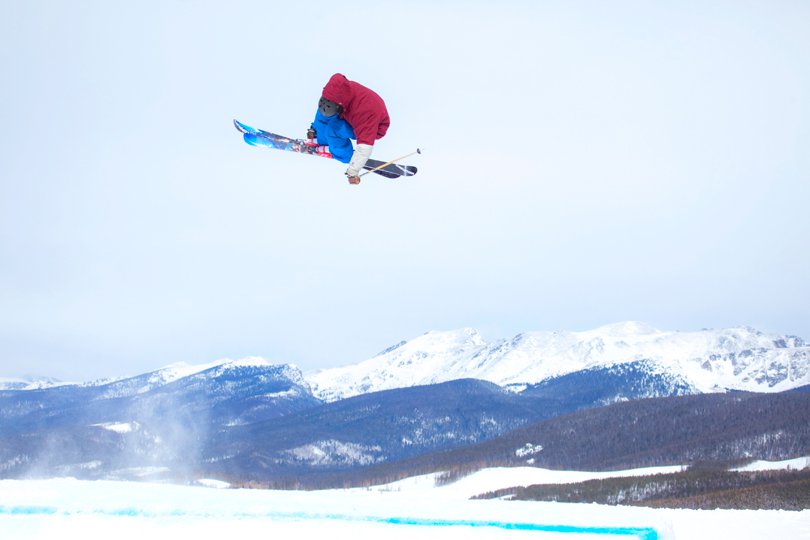 Dale Talkington
Tosh Peters
Dale Talkington finished seventh with switch left and right 10's on the bottom two jumps, while Tosh Peters was just in front of him in sixth with a switch 270 on to 450 out followed by switch right and left 7's and a switch on to 630 out to switch right 9 tail to left 10 tail.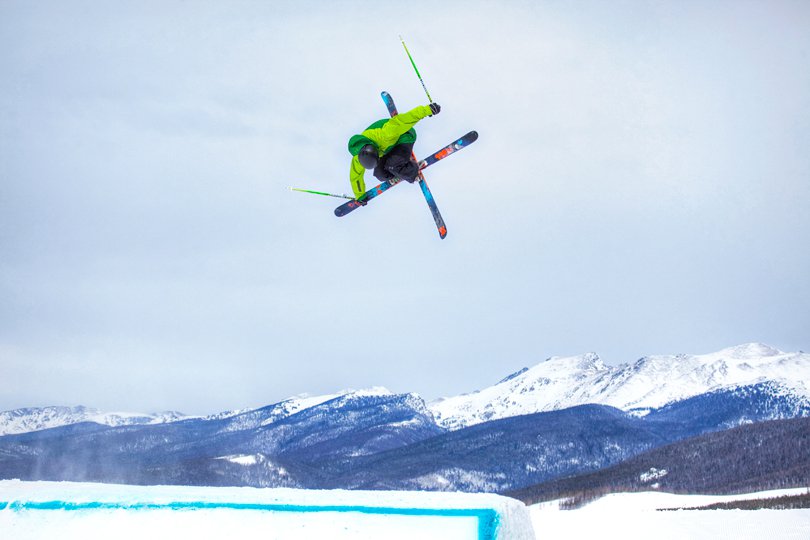 Nick Goepper
16-year-old Nick Goepper all the way from Indiana took fifth with a backside 630 off the cannon to unnatural cork 9 tail to switch unnatural cork 7 mute, which he followed up with a switch on, front 270 off the middle rail into a switch 9 tail and a nice looking dub cork 10 mute on the money booter. Nick was super pumped to compete at Winter Park and is even more thrilled to be going to Tignes, France next week to showcase his abilities at European X Games.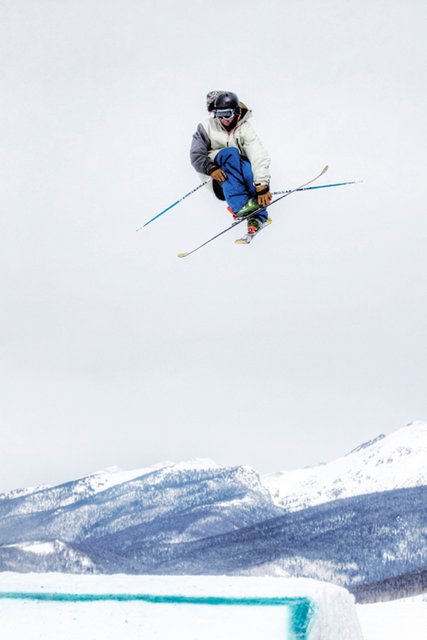 Tim McChesney
Just missing the podium by the hair on his chinny-chin-chin in fourth was the always stylish and consistent Tim McChesney, who threw a blind 630 off to rodeo 9 to switch right 7, followed by a switch on to front 450 off to stylish right rodeo 9 and topped it all off with a switch 10 blunt at the bottom.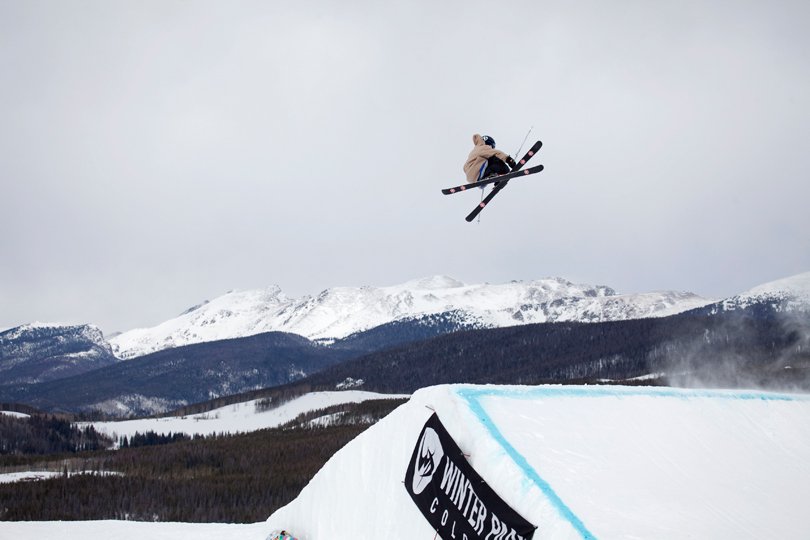 Brian Kish
Grabbing the third place podium spot with big amplitude and stomped tricks all day long was Brian Kish, who went 630 off to switch rodeo 5 to right cork 7, then 450 off into a deep left cork 9 japan before stomping a switch bio 12 on the money booter.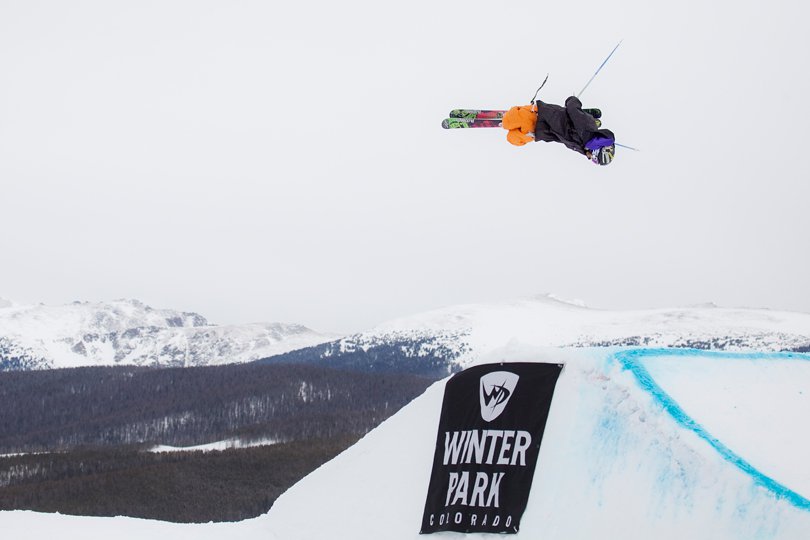 Aidan Sheehan
In second was Aidan Sheehan, who spun 450 off into a steezy right octo 5 followed by a switch 7 nose grab, to switch 270 on 270 out into a right 9 blunt and capped it off with a switch 10 mute to earn a decent wage for a fine day's work.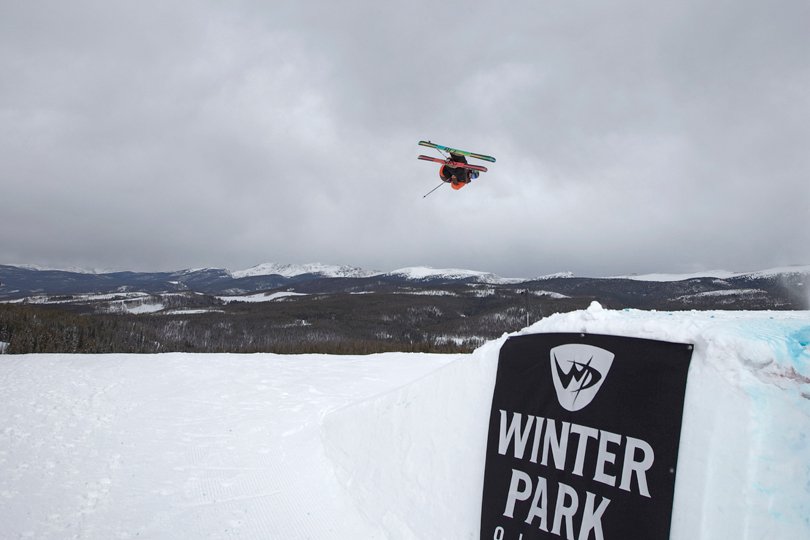 Chris Laker
And taking first place was a man who dominated the course and competition all day long with huge amplitude and impeccable authority, Chris Laker. Laker threw a blind 630 off the cannon to right cork 7 to left rodeo 9, then went switch into the triple barrel to unnatural 270 off and cruised into the next hit where he executed a flawless switch dub 9 followed by a monster dub 10 to take home the necessary bacon to help out with his dental bill.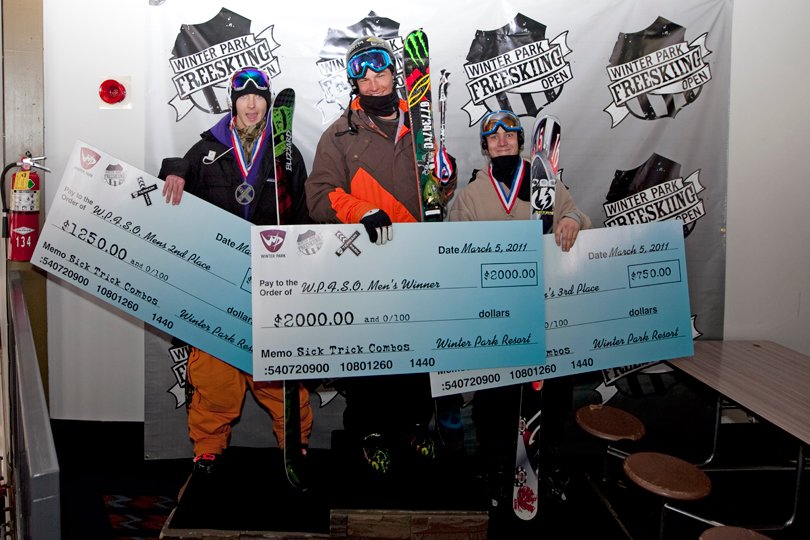 The riders all seemed to like the course setup and soft landings, and although they did slightly harden up after being pounded on all day long, the overall consensus was that everyone had fun and enjoyed the laid back atmosphere and free fish tacos provided by Wahoo's for lunch. Congratulations to Chris Laker and Emilia Wint, now it's off to ski some pow, as this oncoming storm looks to be a doozie!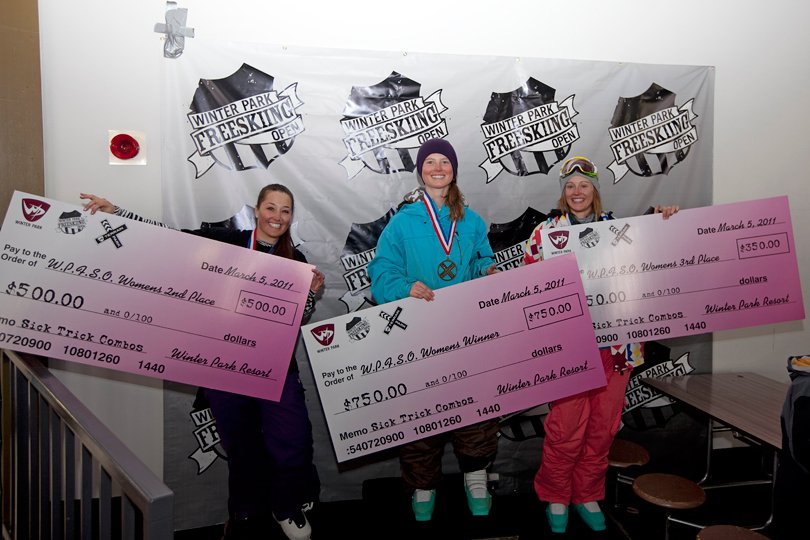 Finals Results
Women
1) Emilia Wint - 270.00
2) Nadia Gonzalez - 252.00
3) Kristi Johns - 239.00
4) Kirsten Cooley - 183.00
5) Maggie Stout - 124.00
Men
1) Chris Laker - 290.00
2) Aidan Sheehan - 270.00
3) Brian Kish - 265.00
4) Tim McChesney - 264.00
5) Nick Goepper - 252.00
6) Tosh Peters - 247.00
7) Dale Talkinton - 235.00
8) Maks Gorham - 231.00
9) Cody Cirillo - 229.00
10) Kolby Ward - 211.00