Words & photos by Camilla Stoddart (whiteroompictures.com)
A new competition has been born in the Southern Hemisphere. The 100% Pure NZ Winter Games began with the ski slopestyle yesterday. This comp is pulling out all the stops to be the next Olympics, with competitions ranging from cross-country skiing to curling. But who wants to talk about curling?
After the NZ Freeski Open wrapped up last week skiers drove over the hill from Wanaka to Queenstown, and the Remarkables, where there was a pretty mellow, but different slopestyle course.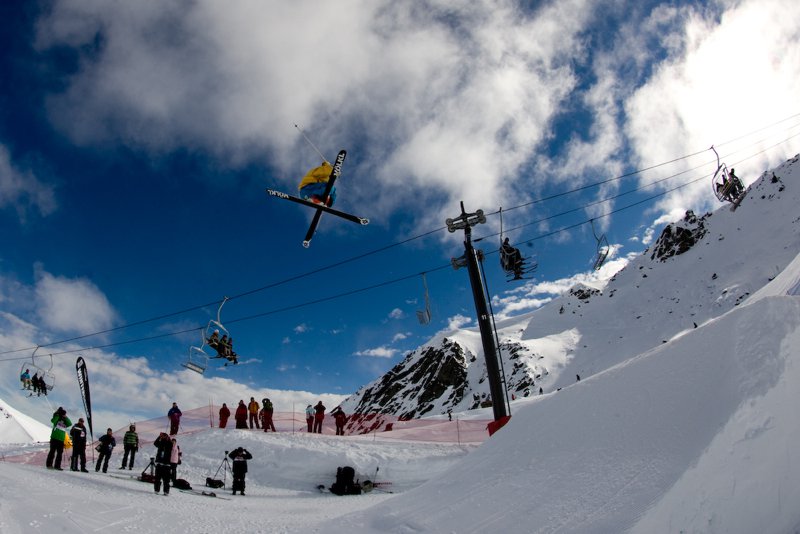 Lyndon Sheehan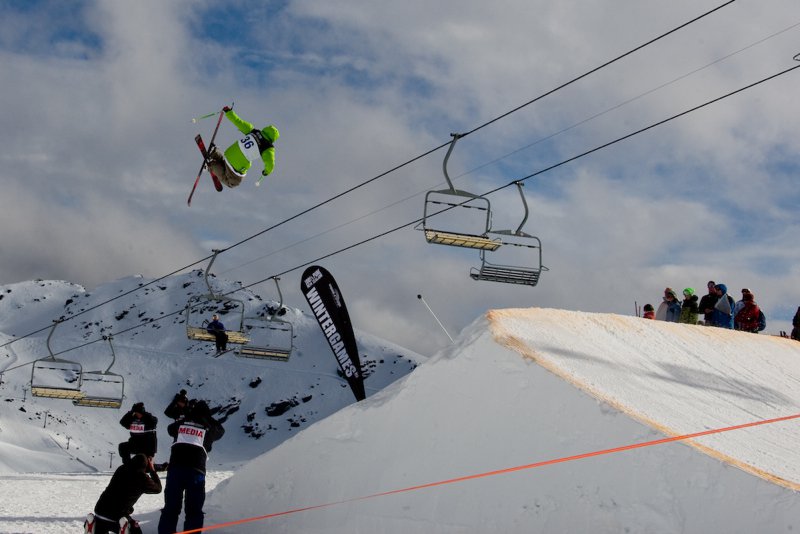 Oscar Harlaut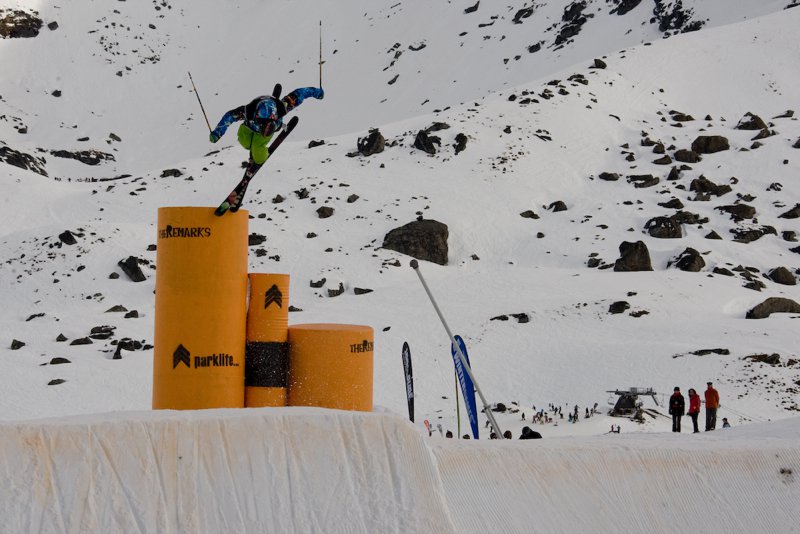 Kim Boberg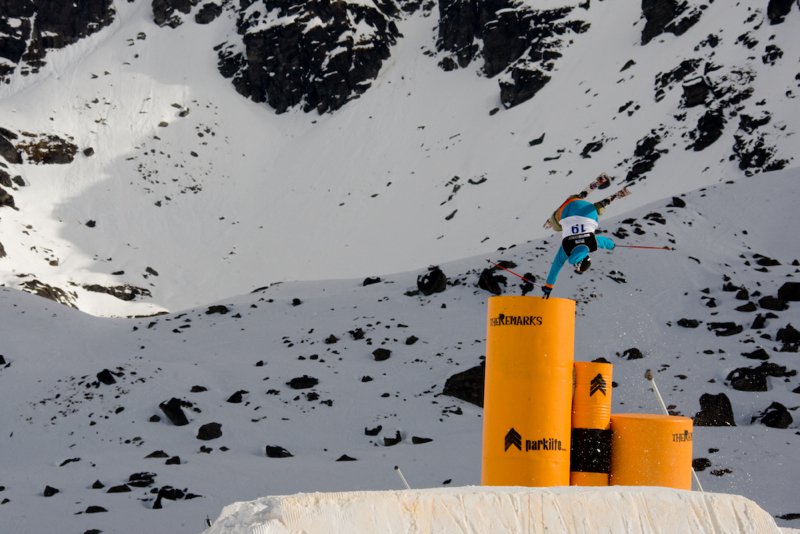 Matt Margetts, sickest trick on the bonk – handplant cork 3
On the whole the comp ran well, with some sick skiing thrown down on the triple line. Tom Wallisch took the title for the men and Anna Segal for the ladies, scroing themselves an awesome piece of Punamu (Maori greenstone, gotta keep it Kiwi aye) for a medal and a tidy amount of money.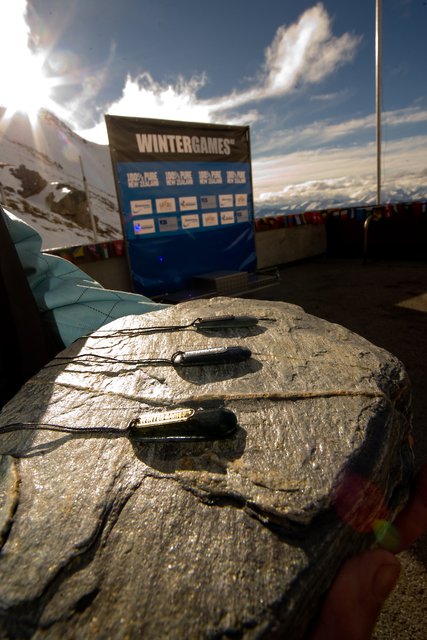 Punamu medals, Maori Greenstone keeping it Kiwi!
Anna has come over the pond from OZ and is cleaning up in the slopestyle competitions this season. She skied a picture perfect first lap in the finals storming ahead of Canadians Rosalind Groenewoud, who came in second, and Dania Assaly, who was chasing her in third.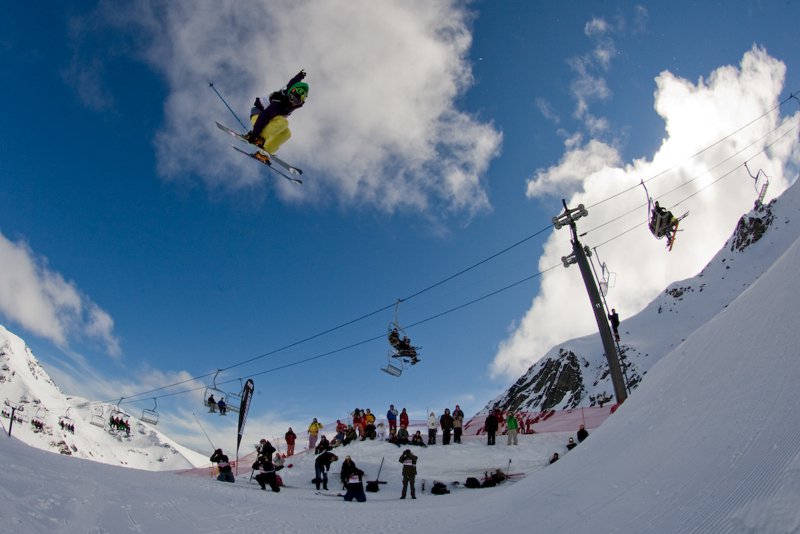 Rosalind Groenewoud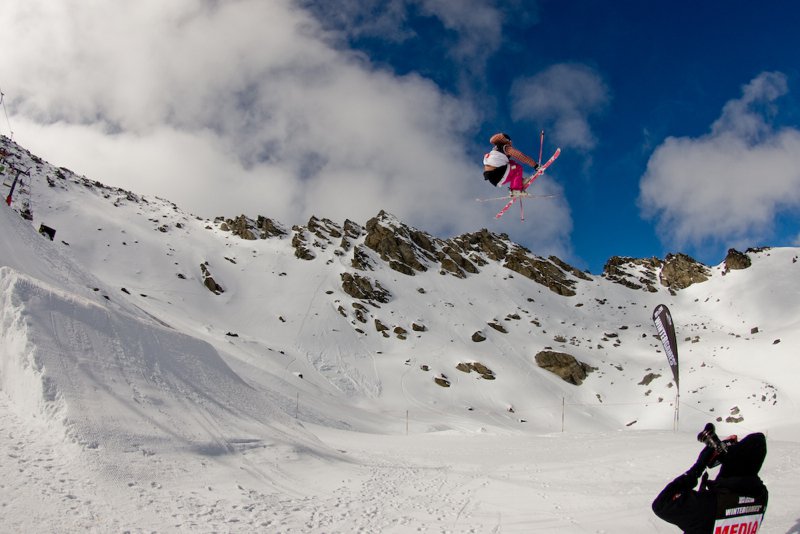 Dania Assaly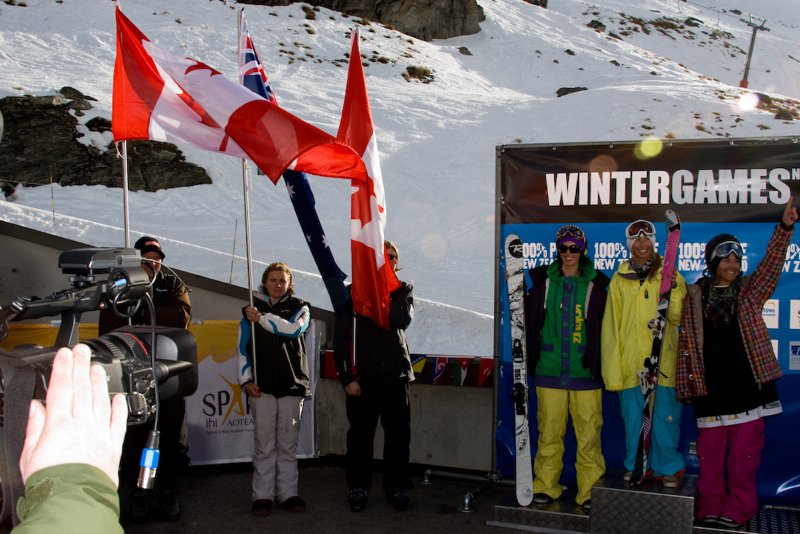 Chicks podium, keeping along with the Olympic theme, flags and National Anthems, but not a note to be sung by Anna. Maybe they should have busted out Waltzing Matilda.
Women's Results
1) Anna Segal - 86.80
2) Rosalind Groenewoud - 77.60
3) Dania Assaly - 76.00
4) Julie Benard - 39.80
5) Arianna Tricomi - 37.20
6) Sofie Windstedt - 28.80
7) Mikey Austin - 9.80
The men's comp was a showcase of just how versatile you have to be in this game. The three booters, one rail feature and a crazy barrel bonk setup left skiers having to think outside the box on what they could do to obtain the title. In contrast to last week's NZ Open course at Cardrona where the showdown was on the 60-foot money kicker, this time you needed to be watching all features, as not to miss a thing!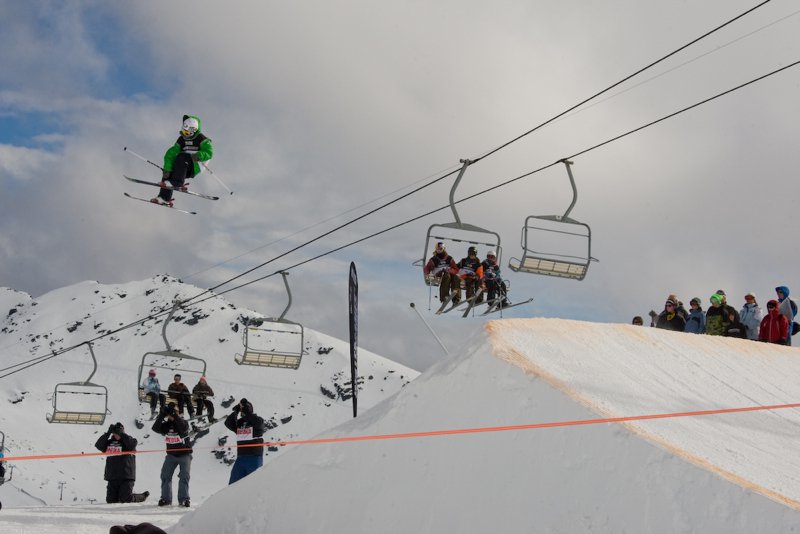 Beau James Wells. Keeping it in the family, the three Wells brothers were all in the final, and Beau qualified first in his heat. Yeah grommy!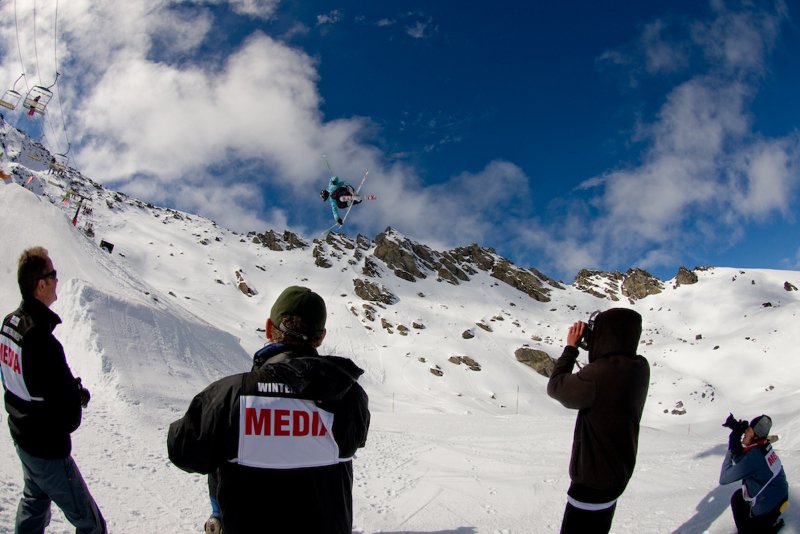 Battling with the media posse to get a happy snap of Tom Wallisch doing what he does best. Damn photogs…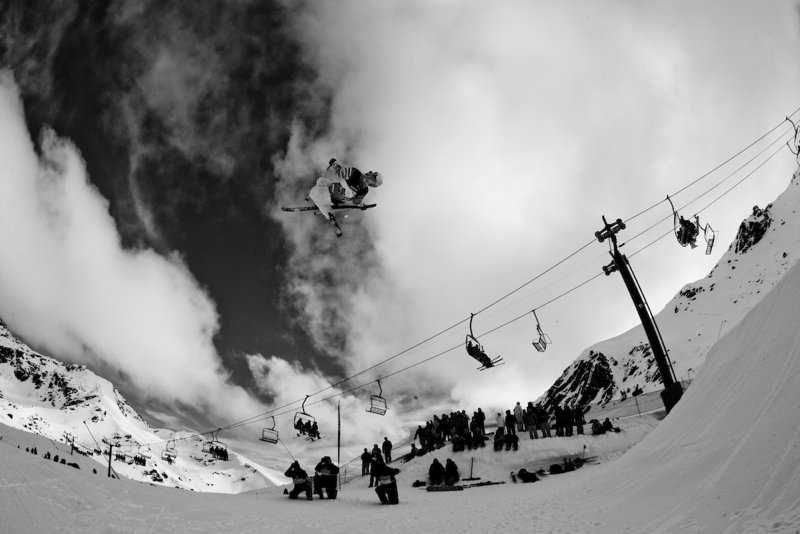 Bobby Brown. The baddest man in the whole damn town. I wonder if he is bored of that call yet!?
Tom Wallisch got creative and it paid off. Local Kiwi Jossi Wells was so very hot on his heels coming 2nd, just 0.4 of a point behind, and America's Bobby Brown came 3rd.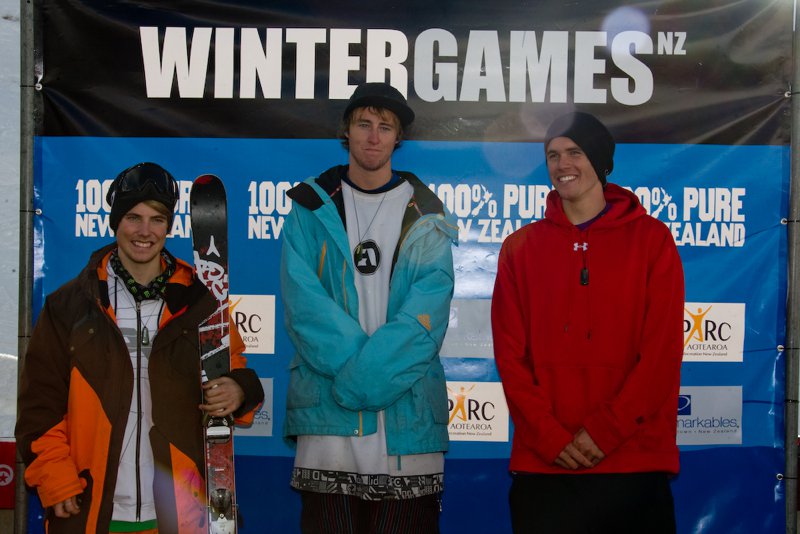 Jossi Wells (2nd), Tom Wallisch (1st) and Bobby Brown (3rd) listening to the harmonic symphony of the USA National Anthem.
Men's Results
1) Tom Wallisch - 82.80
2) Jossi Wells - 82.40
3) Bobby Brown - 80.60
4) Henrik Harlaut - 79.00
5) Gus Kenworthy - 74.80
6) Matt Margetts - 74.00
7) Jacob Wester- 71.80
8) Kim Boberg - 71.00
9) Bene Mayr - 70.20
10) Russ Henshaw - 69.80
11) Byron Wells - 66.40
12) Elias Ambühl - 65.80
13) Oscar Harlaut - 64.20
14) Matt Soundy - 62.60
15) Erik Hughes - 59.60
16) Beau-James Wells - 57.00
 
Stay tuned to NS for continued coverage on the Winter NZ Games, including next weekend's superpipe and big air.