Words by Jeff Schmuck
Photos by John Vandervalk
Video by Christian 'Cheech' Sander
Welcome to day two of Winter X Games 15 in Aspen, Colorado, which is the busiest of the bunch with Men's Slopestyle Prelims, Women's Slopestyle Finals and later tonight, Women's Superpipe Finals.
It was yet another beautiful bluebird morning here in Aspen (with more of the same on the way we're told), with mild temperatures, a respectable crowd and smiles a plenty as men's slopestyle prelims kicked off at 10am sharp.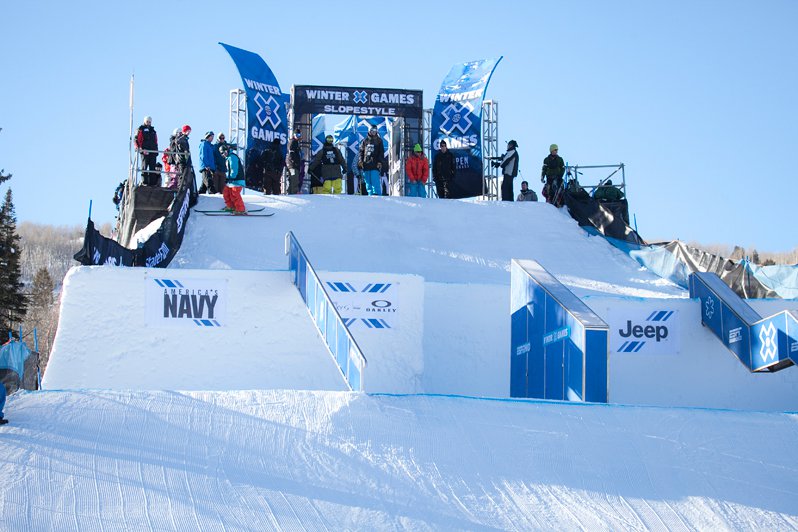 Fifteen of the finest slopestyle skiers in the world (minus Tom Wallisch and Alexis Godbout, who both unfortunately had to miss this year's event due to injury) took to the course for three runs in an effort to grab one of the eight spots in Saturday's finals.
Unfortunately missing the cut today was Jossi Wells, who got bumped on to the wrong side of the bubble by the final run of the day from Bobby Brown after the Kiwi laid down a series of sure fire runs, along with JF Houle, was skiing like the madman he is with tech rail tricks and multiple doubles.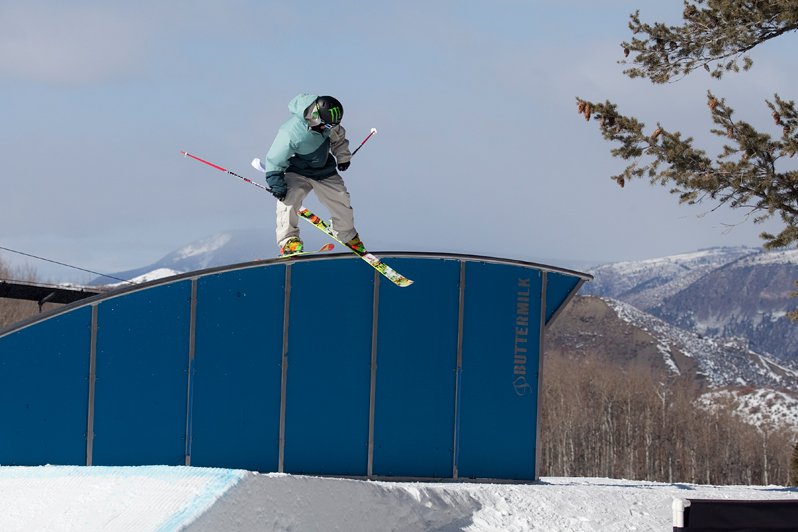 Jossi Wells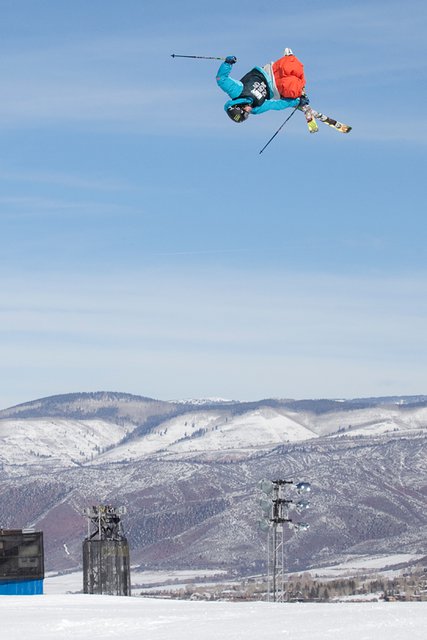 JF Houle
Also missing out was Ian Cosco, who put down a more than credible last run after bobbling on his first two with left and right side doubles, along with Jacob Wester, Alex Schlopy, Chris Logan and Colby James West, all of whom joined the doubles circus as well but couldn't put together a solid enough offering to make it to Saturday.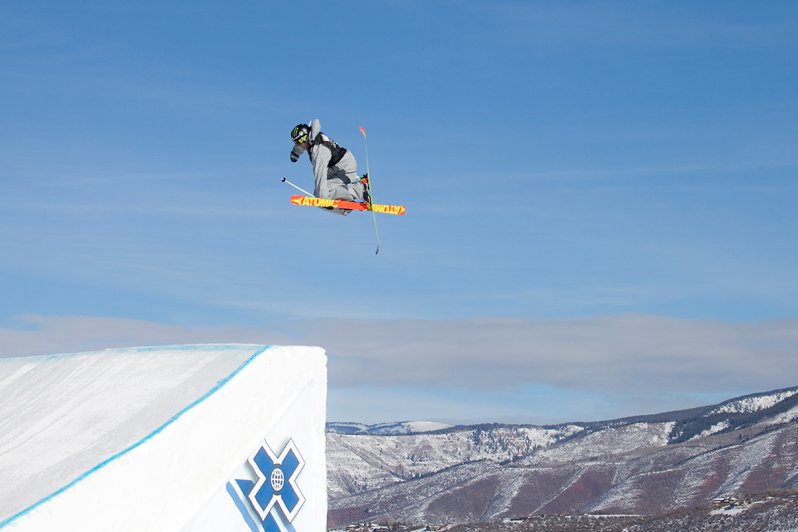 Ian Cosco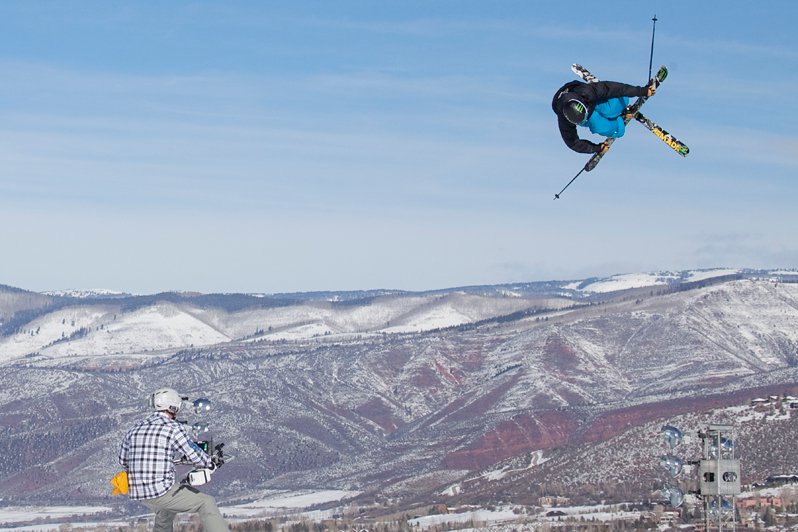 Jacob Wester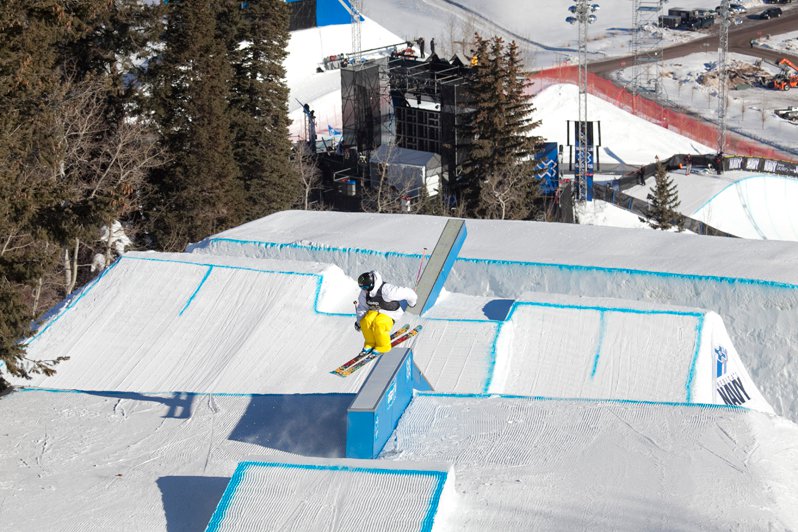 Alex Schlopy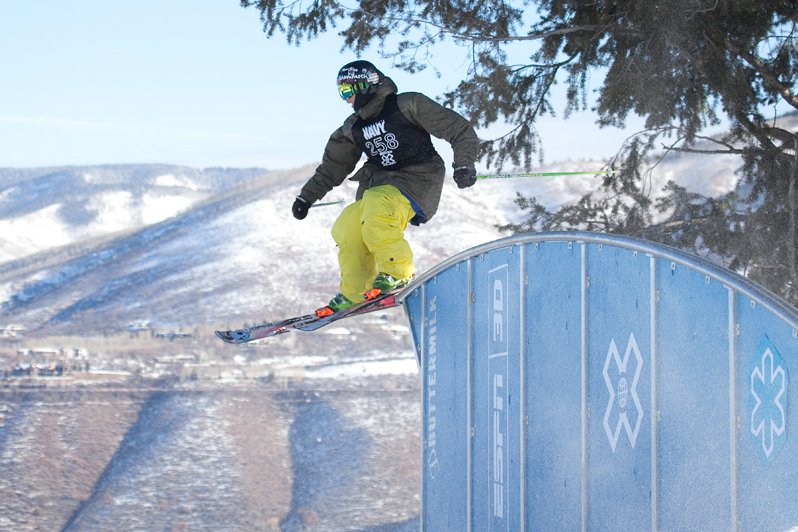 Chris Logan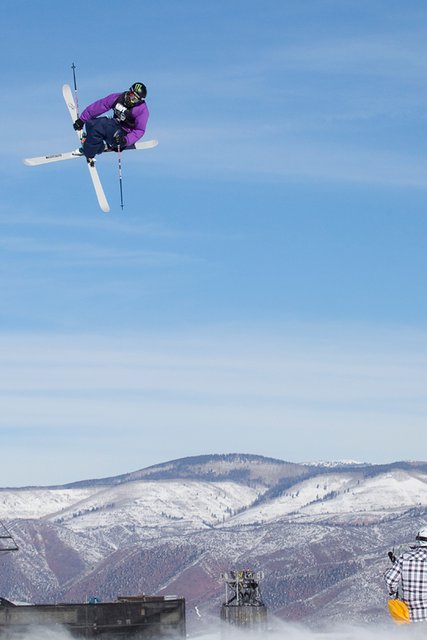 Colby James West
Moving onto the big show in the coveted eighth position was Phil Casabon, who absolutely dissected the course with the most stylish skiing seen all day that was complemented by a flood of creativity in the rail section never seen before at X, while Swiss heartthrob Elias Ambuhl uncorked a unique switch right double 10 and left double 12 amongst other craziness to land in seventh.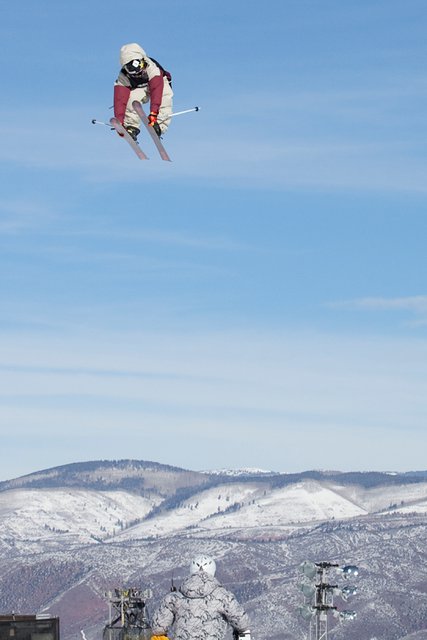 Phil Casabon
Elias Ambuhl
Taking sixth was the other half of B&E, Henrik Harlaut, who with his #1 fan Tanner Hall cheering him on from the bottom proceeded to launch some of the biggest and cleanest airs of the day, and will undoubtedly be one of many to watch on Saturday.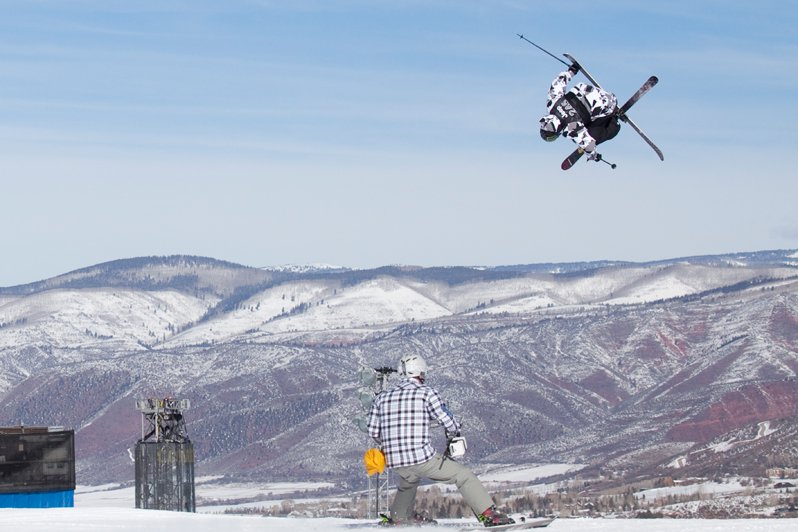 Henrik Harlaut
The story of the day until the very last run though was last year's X Games slopestyle gold medalist Bobby Brown, who was sitting in 12th and in danger of missing finals after hand dragging on the last hit of his first run and crashing on his second. Bobby paced nervously at the base with the ESPN cameras in his face until it was time for his last crack at it, at which point to no one's surprise, he put everything to his feet with authority, including an overly inverted switch cork 9, and right and left double cork 10's.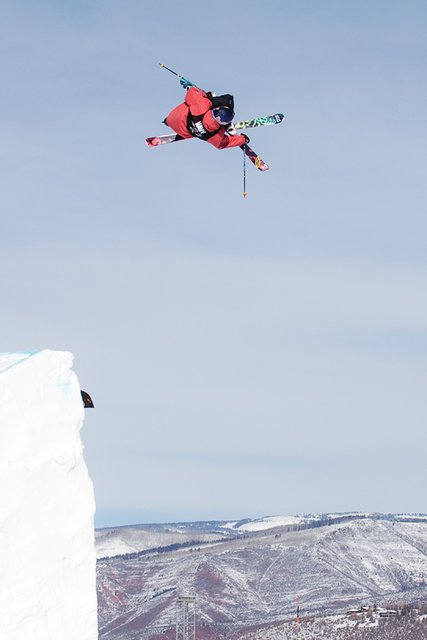 Bobby Brown
In fourth was the Norwegian machine Andreas Håtveit, who was firing on all cylinders all damn day with both way doubles and some of the most perfect and longest held grabs every time his skis left the ground, while Sammy Carlson brushed the dirt of potential elimination off his shoulder on his final run as well with poke's a plenty, a right side rodeo 9 and back-to-back doubles on the bottom jumps.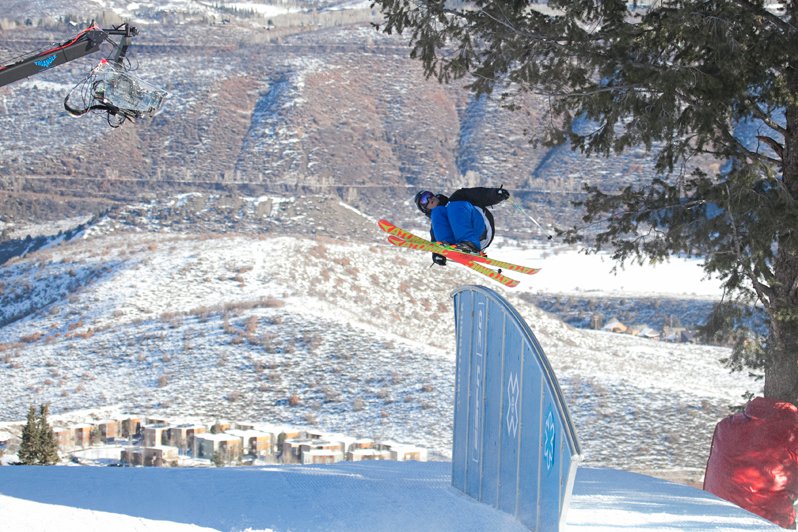 Andreas Håtveit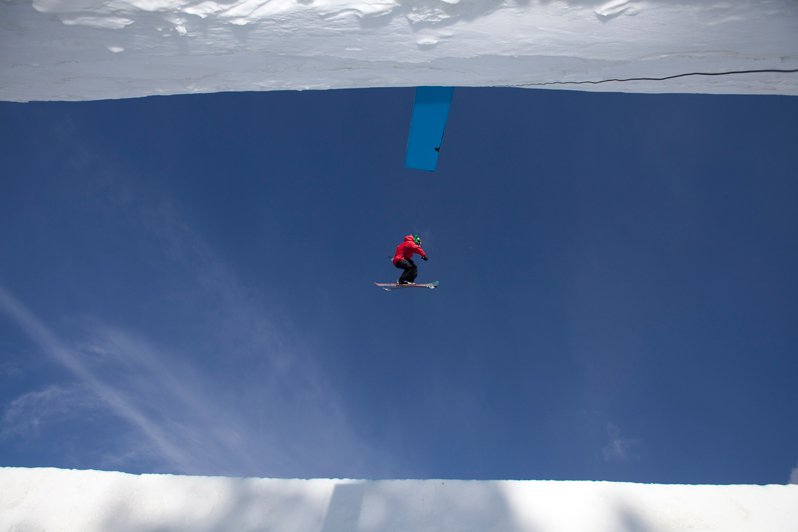 Sammy Carlson
Taking second was Gus Kenworthy, who was absolutely on point all day long with three rock hard runs that included some skills to pay the bills throughout the rail section, a left dub 12, switch right 10 and switch double cork 10, giving him a level of confidence almost as big as his smile today as he looks towards finals.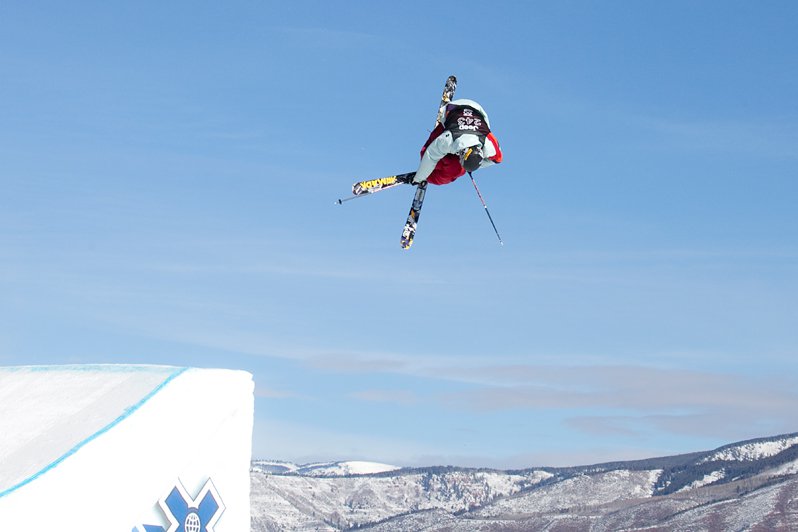 Gus Kenworthy
But when all the smoke had cleared, Russ Henshaw was without question the hero of the day. Just like Kenworthy, Henshaw skied the course like it was a romantic walk in the park, and set the bar high on the very first run out of the gate with three back-to-back-to-back doubles. After being judged rather questionably for most of this season, the man from the land down under finally got his due today, and is on an absolute mission for the podium on Saturday.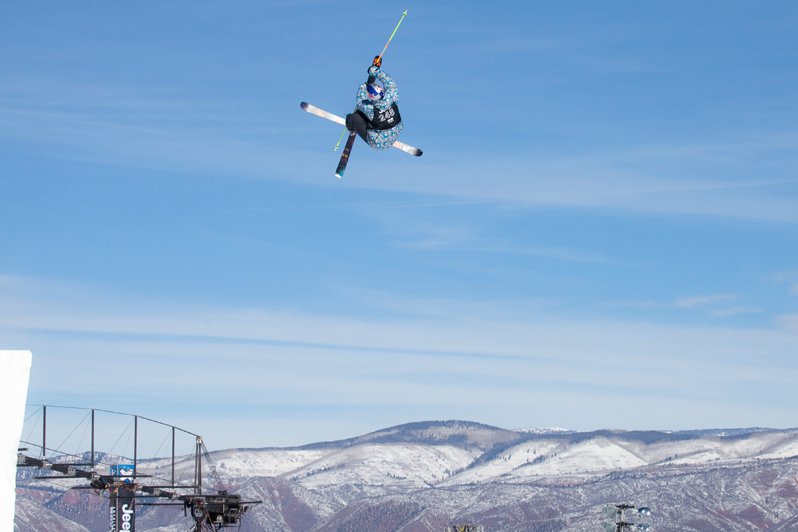 Russ Henshaw
Following the men it was game time for the chicas in Women's Slopestyle Finals. Like the dudes, they were given three runs each, but despite the obvious added pressure due to the lack of a prelim event, the girls stepped up their game in a big, big way in comparison to last year, to the delight of everyone in attendance.
Taking 10th was Devin Logan, who after taking top honors in Women's Superpipe Prelims last night and gearing up for finals this evening pulled double duty today, and although she charged the course with some cork 7's and flatspin 5's, had some speed issues throughout her runs, causing her to land backseat of many of the jumps.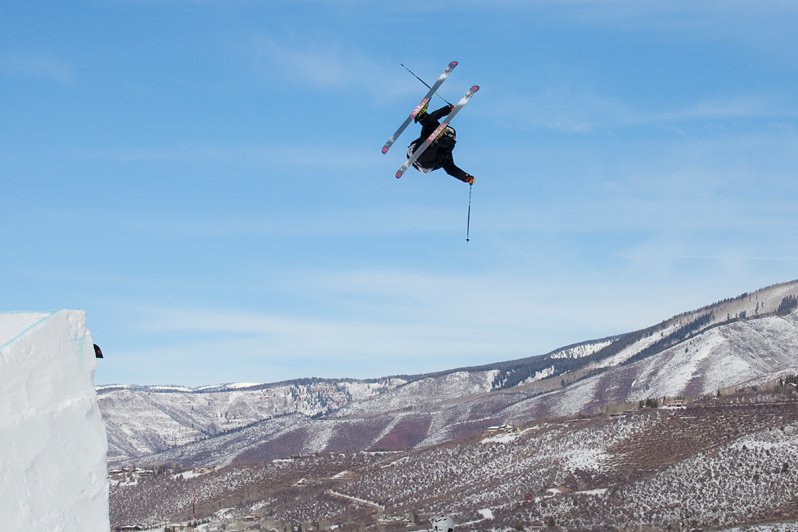 Devin Logan
In ninth was Maude Raymond, who was undeniably going bigger than any of the girls (along with some of the boys), while the marvelous Miss Meg Olenick took eighth with many a smooth spins as a hoard of people sporting Olenick Family buttons (which are a mainstay at X Games) cheered her on.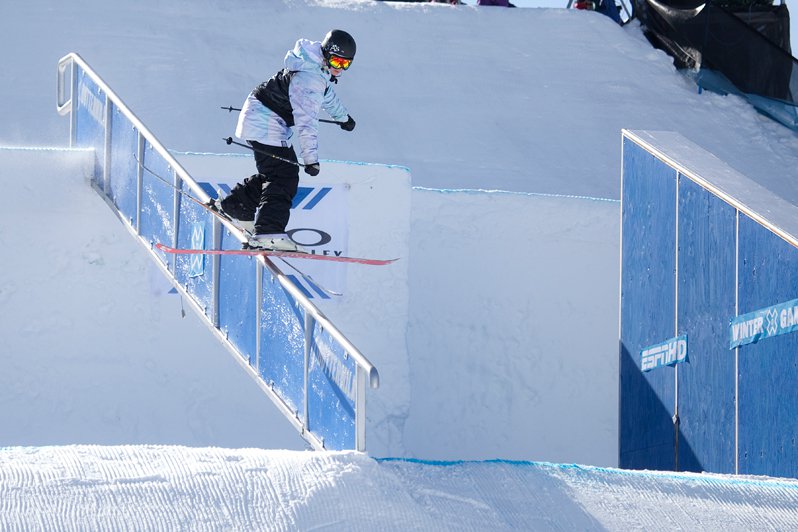 Maude Raymond
In seventh was Anna Segal, who is back on the scene after recovering from a series of nagging injuries, and threw the nicest flatpin 5 out of anyone, but had some troubles on a few of her other jumps.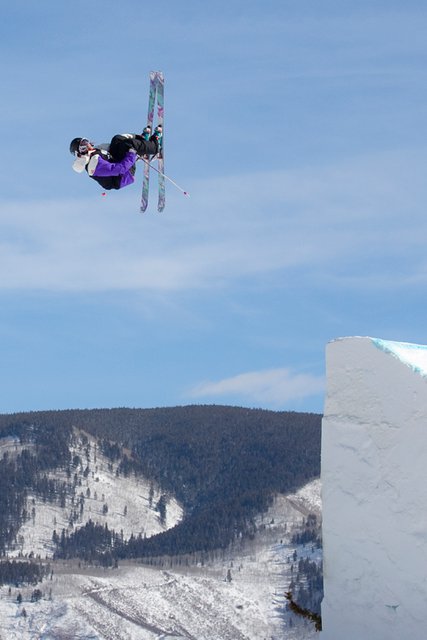 Anna Segal
Placing sixth was the exciting newcomer Jessica Warll, who was atop the leader board after her first run with a cork 7, right flatspin 3 and left flatspin 5, but bobbled on her last two go arounds, causing others in the field to squeak past her on the jumbotron as the day went on.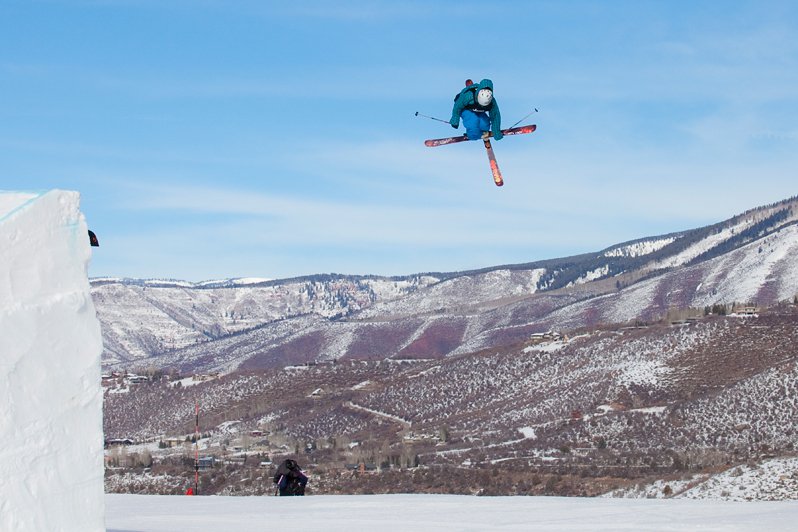 Jess Warll
Fifth place went to Kim Lamarre, who was tossing motionless zero spins on the money booter at the bottom from beginning to end, while just missing the podium was birthday girl Ashley Battersby, who was determined to win herself a shiny birthday present and skied as well as she ever has with flawlessly smooth switch 7's and a big 9 on her last run, but ended up in fourth after Keri Herman's final run.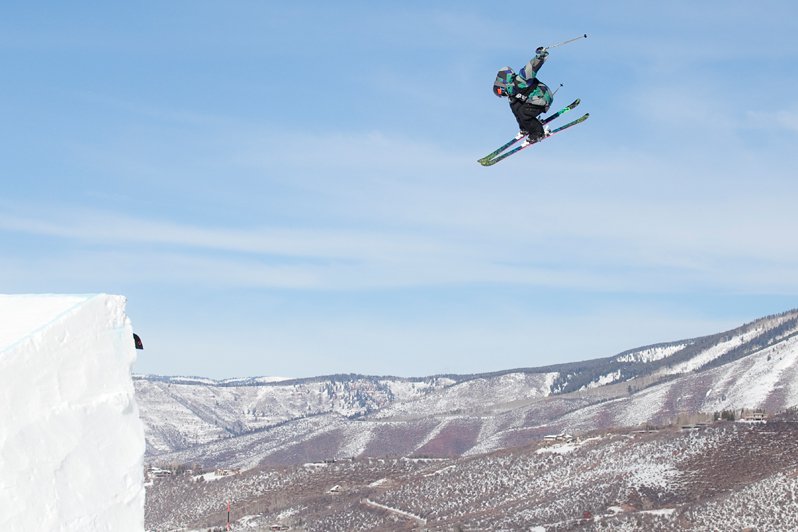 Kim Lamarre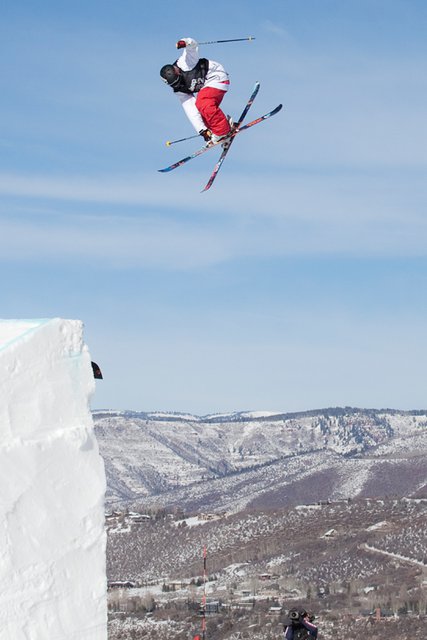 Ashley Battersby
Scoring herself the bronze medal was Grete Eliassen, who continued to show why she's considered to be one of the best all around female skiers in the world, while the aforementioned Keri Herman pulled out all the stops on her final run after sitting in ninth after her first two to nab the silver piece of hardware.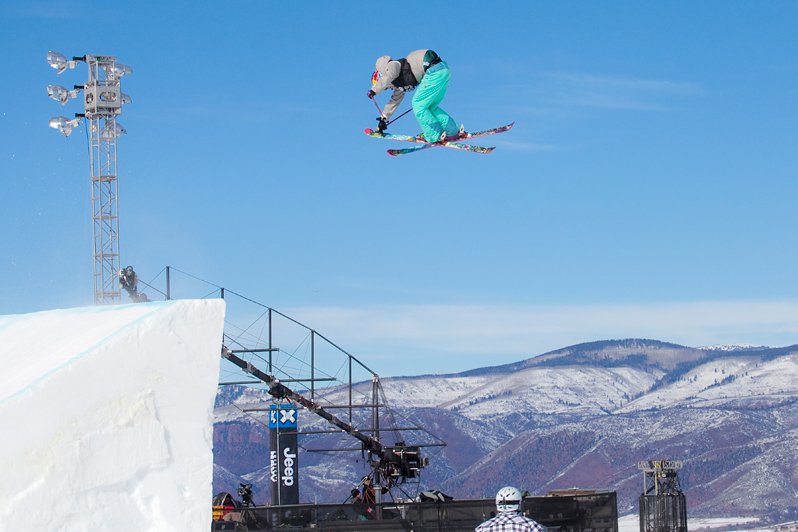 Grete Eliassen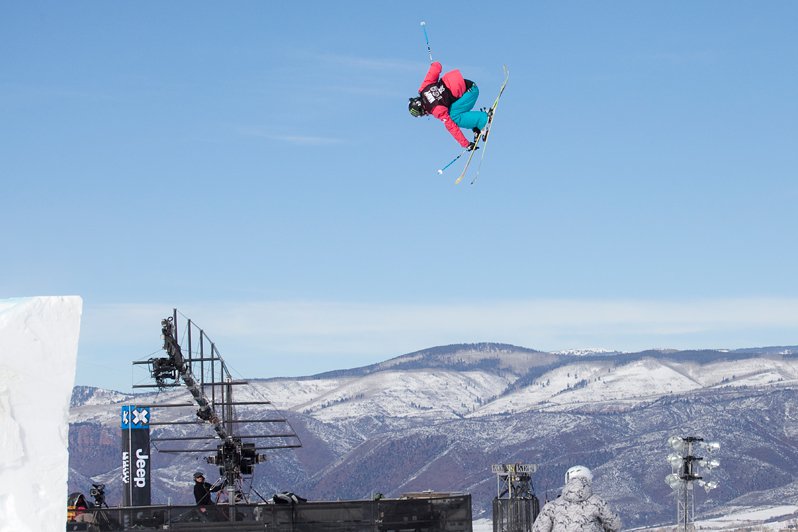 Keri Herman
And taking home for the gold for a second year in a row was Kaya Turski, who after blowing her knee during her gold medal run at European X Games competed in her first event since surgery today, and picked up right where she left off as the reigning queen of slopestyle with the most technical tricks of the competition in the rail section and the smoothest spins and grabs of the bunch.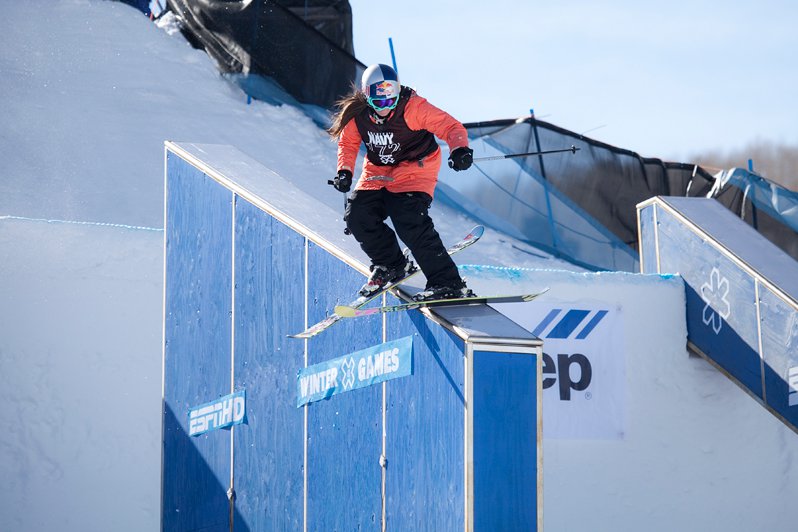 Kaya Turski
Stay tuned for more from Winter X Games 15 in Aspen, Colorado, and be sure to check our first episode of NSTV below where we chat with Kaya, Alexis Godbout, Justin Dorey, John Symms and Tanner Hall.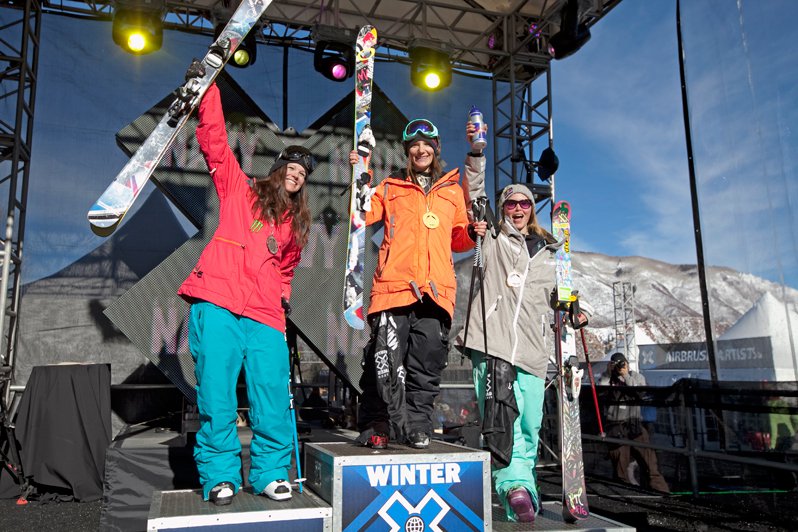 Keri Herman (2nd), Kaya Turski (1st), Grete Eliassen (3rd)
Results
Men's Slopestyle Prelims
1) Russ Henshaw - 94.00
2) Gus Kenworthy - 92.66
3) Sammy Carlson - 91.00
4) Andreas Håtveit - 90.00
5) Bobby Brown - 87.33
6) Henrik Harlaut - 84.33
7) Elias Ambühl - 84.00
8) Phil Casabon - 83.33
cut-off
9) Jossi Wells - 83.00
10) JF Houle - 80.00
11) Ian Cosco - 79.00
12) Jacob Wester - 75.00
13) Alex Schlopy - 72.00
14) Chris Logan - 68.66
15) Colby West - 64.00
Women's Slopestyle Finals
1) Kaya Turski - 93.66
2) Keri Herman - 93.33
3) Grete Eliassen - 93.00
4) Ashley Battersby - 92.00
5) Kim Lamarre - 91.33
6) Jessica Warll - 90.66
7) Anna Segal - 80.33
8) Meg Olenick - 76.33
9) Maude Raymond - 75.00
10) Devin Logan - 73.00
NSTV - X Games Day 2