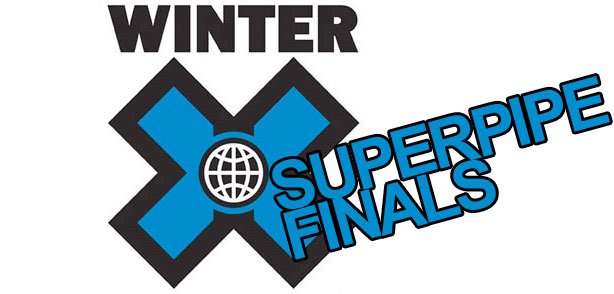 After Torin Yater-Wallace killed it at the Dew Tour last week, all eyes were on him as the superpipe finals approached. However, there was to be only one winner and David Wise walked… sorry, skied away with the gold placed around his neck. It was a winning run that was not only huge but technical at the same time.
David's winning run was filled with tricks that you would only see in ski films or the odd computer game but he made it look so easy. It started with a huge switch double flip 1080, back to back 900s, an alley-oop flatspin 540 and finishing off with a massive double cork 1260. We all know that the most sought after trick in the halfpipe at the moment is the switch double flip 1080 and Wise made it seem so effortless.
Taking the silver medal spot was wildcard Noah Bowman. He was the only rider without the double cork 1260 in his bag so he decided to try a different tactic. He went for a rightside 720, switch 900, alley-oop switch double flip 900 into a huge switch 720.
Coming in third place was the 16 year old ripper we've all come to admire, Torin Yater-Wallace. He stomped an unorthodox double cork 1260, left 900, pipe double flip 9, alley-oop flatspin 360 and a switch 720. He managed to grab third place ahead of reigning champ Kevin Rolland but we'll get to that in a minute!
So Torin, Noah and David were the trio on the podium and they're all too happy for the result. Someone who was less than happy about it was Kevin Rolland. After he was pipped to the post by youngster Torin last week at the Dew Tour, everyone expected him to step up at the Winter X Games. He ended up in fourth with a run of a double cork 1260, right and left pipe double flip 9s. Still, it wasn't good enough to beat the 16 year old, losing out by .33.
Final results:
1. David Wise – 93.00
2. Noah Bowman – 90.00
3. Torin Yater-Wallace – 89.66
4. Kevin Rolland – 89.33
5. Tucker Perkins – 88.33
6. Simon Dumont – 87.00
7. Mike Riddle – 80.33
8. Justin Dorey – 38.33
Related posts:4FRNT Welcomes David Wise Maybe it just took them a little while to get...
Mike Riddle Wins the Winter Dew Tour Superpipe. Mike Riddle ended up taking the spoils in Breckenridge, with...
Winter X Games 16: Bobby Brown wins Big Air! With Kai Mahler competing against Elias Ambuhl once again, Bobby...