Windells Terrain Park 2015: The tricks before the tricks!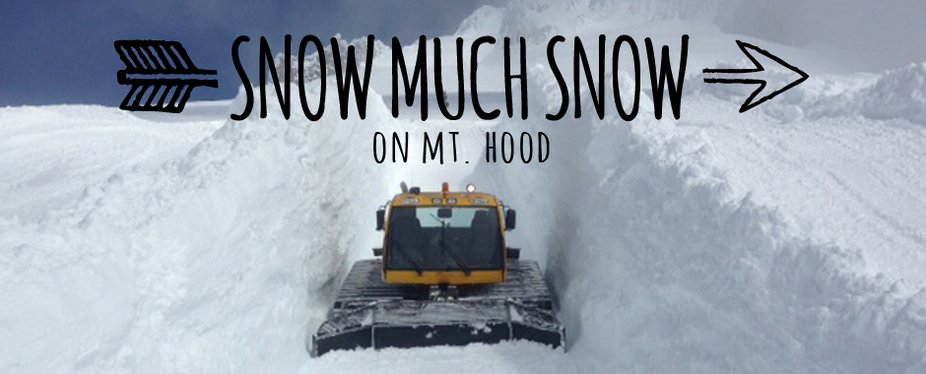 (We have over 330 inches of snow currently at our Terrain Park, and Windells will be operating all summer long.)
At Windells Camp we believe that innovation plus evolution creates revolution, and revolutions change lives. Dedication to skiing, snowboarding, skateboarding, and BMX coupled with a double dose of fun and friends makes Windells Camp the action sport hub for progression and personal development. Passion is the heartbeat of everything we do here, especially when it comes to providing exceptional experiences and facilities for our campers to learn, grow, and evolve as people and athletes.
Windells Camps' commitment to ingenuity and invention is ever-present in all of our operations, and that is cemented through our partnership with Caleb Hamilton, lead Park Designer for Windells and front man at Destoy Terrain Parks. Caleb has been at it this year on Mount Hood utilizing cutting-edge computer science and tried and true snow farming techniques to create the best on-hill facility strategically designed for skiers and snowboarders to have fun! A recent article published in Snow Grooming Magazine announced, "Destoy Terrain parks has developed a GPS software system that uses Google Earth and computerized 3D modeling to allow users to plan, develop, and build their ideal park. The main component of the system is Cruizer II, a precision guidance system originally designed for agricultural applications" (that's a lot of scientific gab, we know). Caleb uses digital programs to track snow depths and draft CAD-designed parks to ensure our customers arrive to the most epic summer riding of their lives.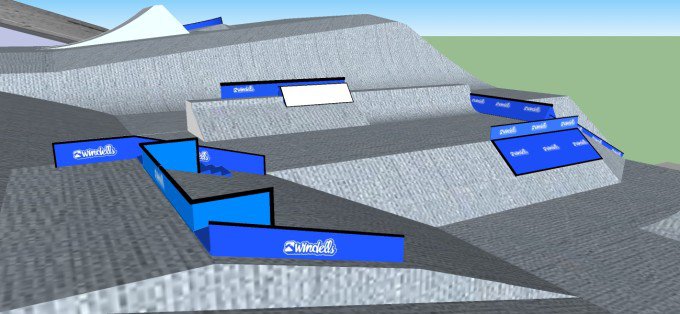 (Windells Terrain Park Crew mock-up new park designs every session to keep it sunny and sick from June to August!)
"When you are burning diesel and man hours you don't want to be standing around wondering what to do next. This technology gives you the tools you need to the achieve absolute highest quality product in the most efficient time frame." - Caleb Hamilton. With over 330 inches of snow to work with, Windells Terrain Park Staff is currently working tirelessly on-hill prepping the park and building next-level park features.
From the frost-bitten East Coast to the sun-kissed West Coast there is no doubt that snow conversation was a hot topic country-wide (no pun intended). "The snow is sick," says Brand Manager Nick Visconti as he checks in from our park, located at 7,500 ft. on the Palmer snow field. Due to the use of vanguard snow farming techniques all winter we've cumulated massive amounts of snow atop our natural snowfall, which was already strong due to our elevation on the mountain. There's no question that our winter was drier than other seasons' past, but the precipitation we did get at elevation is stacked high and wide, and is patiently awaiting those searching for a sunny and sick summer.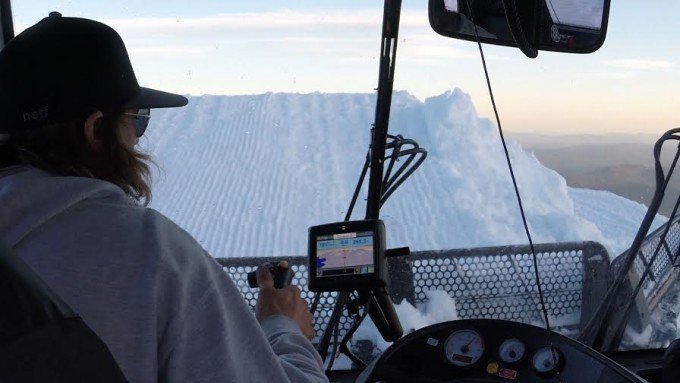 (Caleb Hamilton, Destoy Terrain Parks, using Cruiser II in beginning builds of Windells Terrain Park 2015. Photo Date: May 8, 2015)
Inspired by our campers and fellow winter enthusiasts, Windells Camp aims to improve lives through skiing, snowboarding, skateboarding, and BMX. By teaming-up with the genius of Destoy Terrain Parks and our all star camp crew, all equipped with warrior mentalities to never-not ride, we are thrilled to invite you to rip 2,500 vertical feet of real snow and to come shred s'more at Windells Camp all summer long.
For more information on Windells Camp, our current snow conditions or to REGISTER NOW, please visit windells.com or call us direct at (503) 622-3736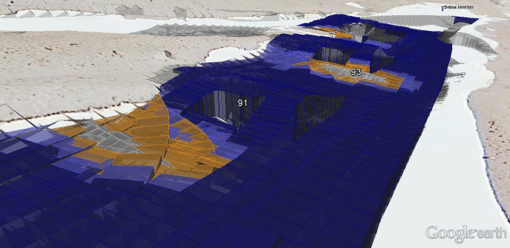 (Destoy Terrain Park CAD illustration of current snow pack atop glacial geography.)