This season at the "funnest" place on Earth, Spring Break campers won't see a minute of down time. Mt. Hood has seen more snow this season than the rest of the country. Timberline accumulated over 15" of new snow just last weekend and it's still coming down. Mt. Hood's snowiest months - April, May and June are upon us, making Windells Annual Spring Break Camps the place to be. Spots are still open for all sessions.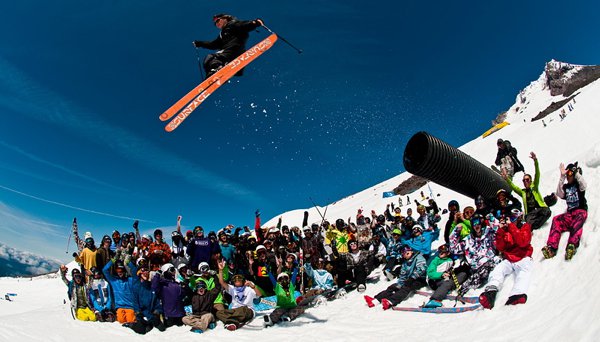 The Funnest Place on Earth!
Spring Break Camp allows for more one-on-one time with the industry's best coaches. Overnight Camp ensures transportation to and from the airport, 24-hour supervision, professional coaching on and off hill, comfortable lodging, three meals a day, lift tickets to Timberline Lodge and Mt Hood Meadows, video analysis, and access to the Demo Shed to test out the latest and greatest snowboard, ski and skate gear. This year, Windells invites locals to take advantage of a $100-$200 discount on Spring Break registration if campers have a pass to either Timberline or Mt. Hood Meadows, or both.
Mount Hood, Oregon
Spring Camps Dates
Spring Break Session 1: March 24th-30th
Spring Break Session 2: April 9th-15th
Spring Break Session 3: April 16th-22nd
Windells is an international hub – a gathering place for the world's elite action sports athletes. The 53-acre campus is an all-inclusive training center; 80,000 ft of innovative skate terrain, a two lane dry slope with fun jib features, and the Northwest's largest indoor skate park with two Olympic style trampolines and a giant foam pit for never ending fun. After a day of riding great snow or traveling to one of Portland's awesome skate parks, campers head back to campus to enjoy the campus amenities and tons of fun activities throughout the evening.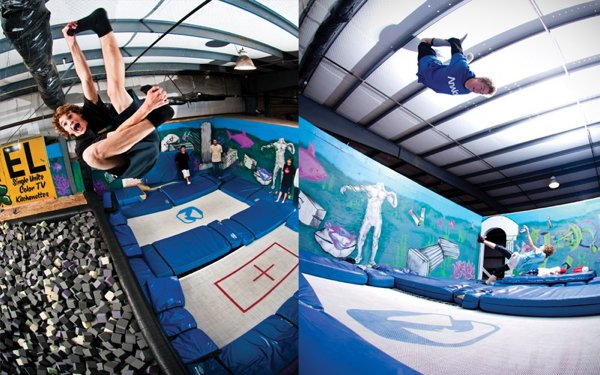 Over the past two decades, Windells has played a major role in the development of snowboarding, freestyle skiing, skateboarding and BMX. Windells' goal is not only to improve the skills of the kids, teens, and adults that come to camp, but to create a fun, safe and creative environment for individuals to express themselves through action sports.
Windells - Session 7
Windells accommodates campers of any age and any skill level. For more information, visit http://www.windells.com or feel free to call Windells toll free at 1-800-765-7669.